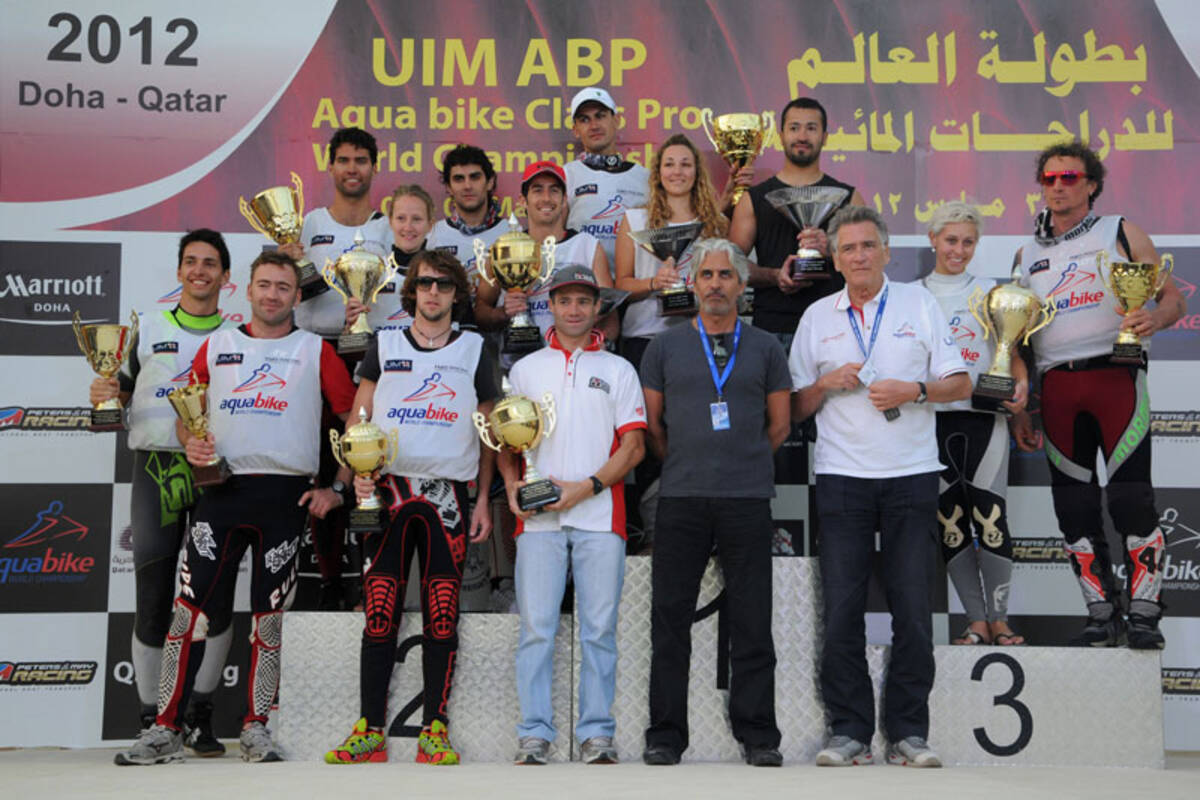 03 March 2012
Abdulrazzaq, Poret And Balzer Grab Slalom Honours
Saturday, 3 March, DOHA (Qatar): Yousef Al Abdulrazzaq, Jeremy Poret and Stefania Balzer took top honours in the first round of the Slalom World Championship at this weekend's Qatar Grand Prix.
The event, which was held [last night]under lights on Doha Bay in front of the Corniche, with riders racing off against each other on an eight pin, 200 meter slalom course, capped a great day for the Kuwaiti riders, with Abdulrazzaq's win in Runabout topping off his third place in heat 1 earlier in the day.
Abdulrazzaq disposed of Qatari rider Waled Al Sharshani on his way to an all Kuwaiti final after his countryman Mohamd Burbayae knocked out hot favourite, Francois Medori, in a tense three-run ride-off.
The Kuwaiti pair produced a thrilling final which went down to the wire with Abdulrazzaq winning the third and decisive heat.
French star Jeremy Poret made it three wins out of three in Doha after beating Italy's Emanuele Balzer - Poret getting past Croatian Slaven Ivancic en route to the final.
In Ski Ladies it was Stefania Blazer who came out on top; the young Italian edging out Pija Sumer on the deciding leg in her first heat, and then easing to a straight two-nil win over Russia's Irina Babenko, who earlier in the evening beat Paolo Boggi.