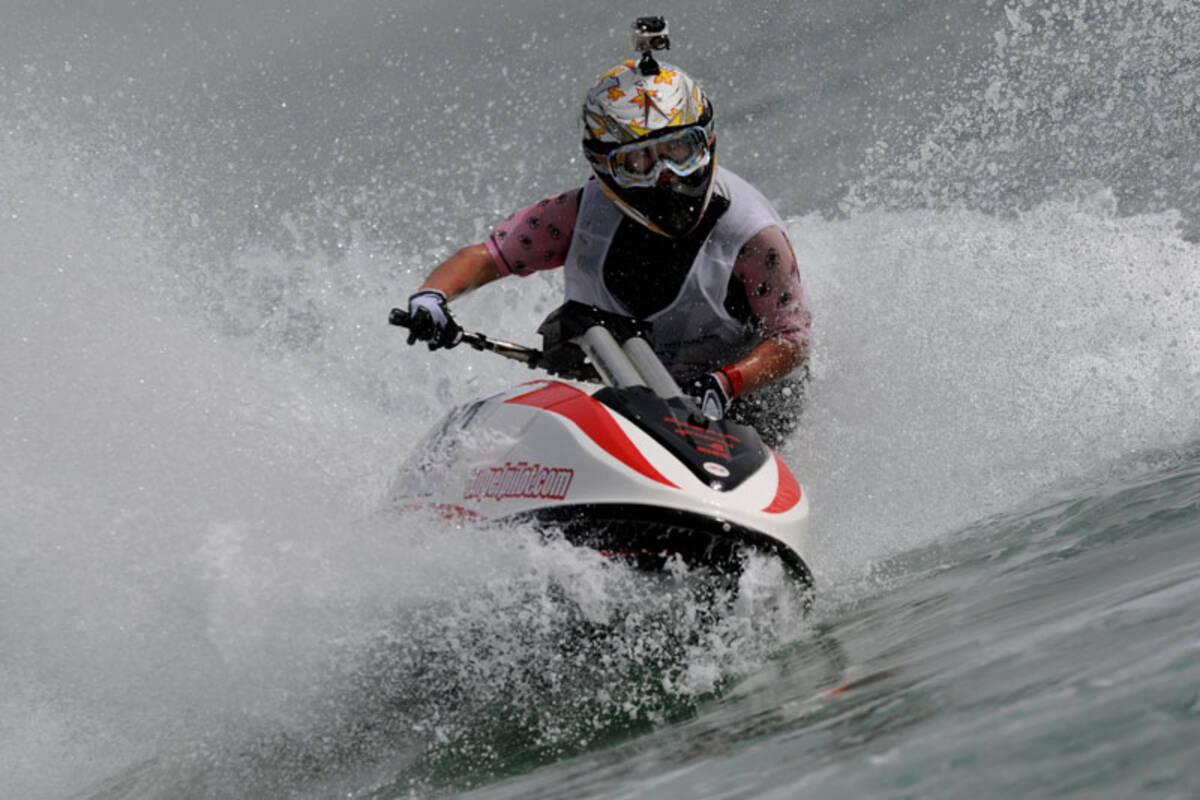 21 May 2012
Balzer Confident She Can Maintain Lead in Title Race
Monday, 21 May: The three-way duel between Championship leader, Stefania Balzer, Pija Sumer and defending Champion Julie Bulteau will take a new twist in Golfo Aranci with the likelihood that the "ladies" will line up alongside the "men" in Ski GP1.
Balzer reveals that she has not tested much since Qatar, with her race bike still in Italy, but has prepped and jumped on a spare.
The Italian, who lives in Portugal and races under a Portuguese licence, leads the title race by nine points after a win and second place in Qatar, will be hoping to give her Angel Pilot Team's new sponsor, Valvoline, something to shout about in Golfo Aranci, but admits to being a little unsure about lining up alongside the men. "It's difficult to know how it's going to be now that we have to race with the guys.
"I think I have all the ability and equipment to maintain my lead but I know I have strong competition so I am going to have to fight really hard."