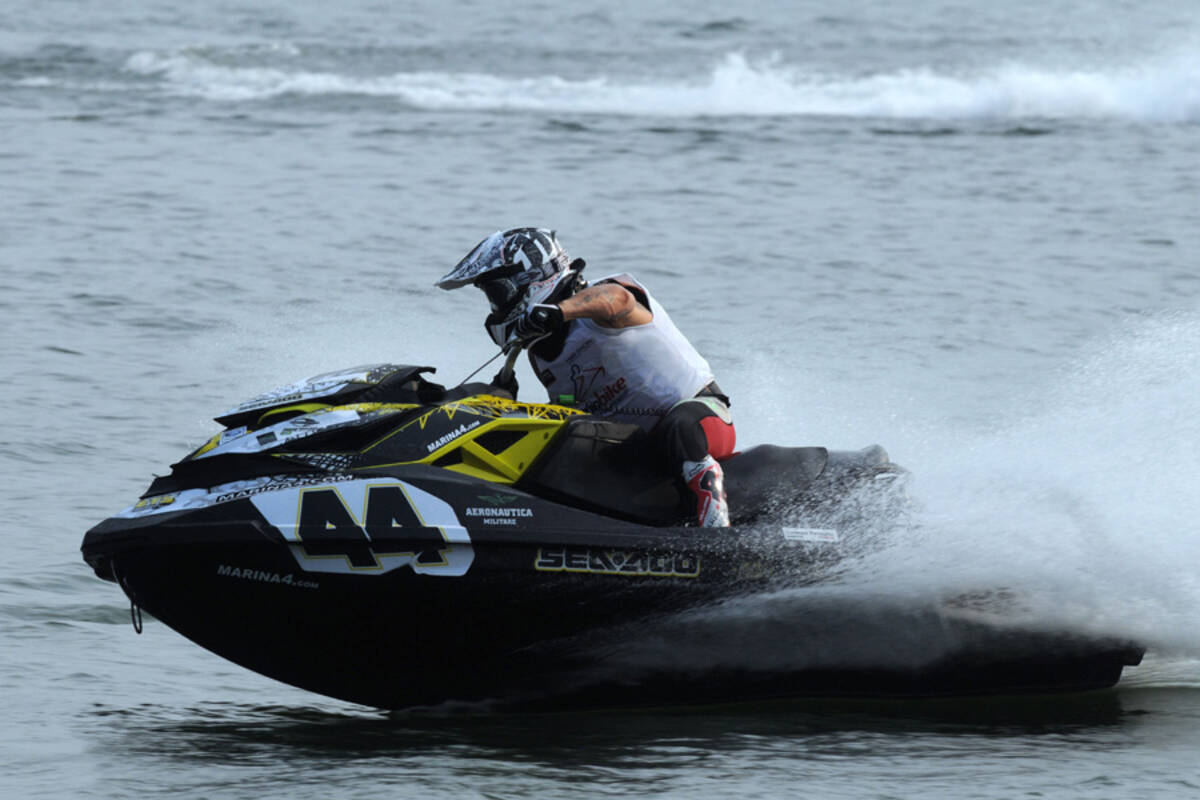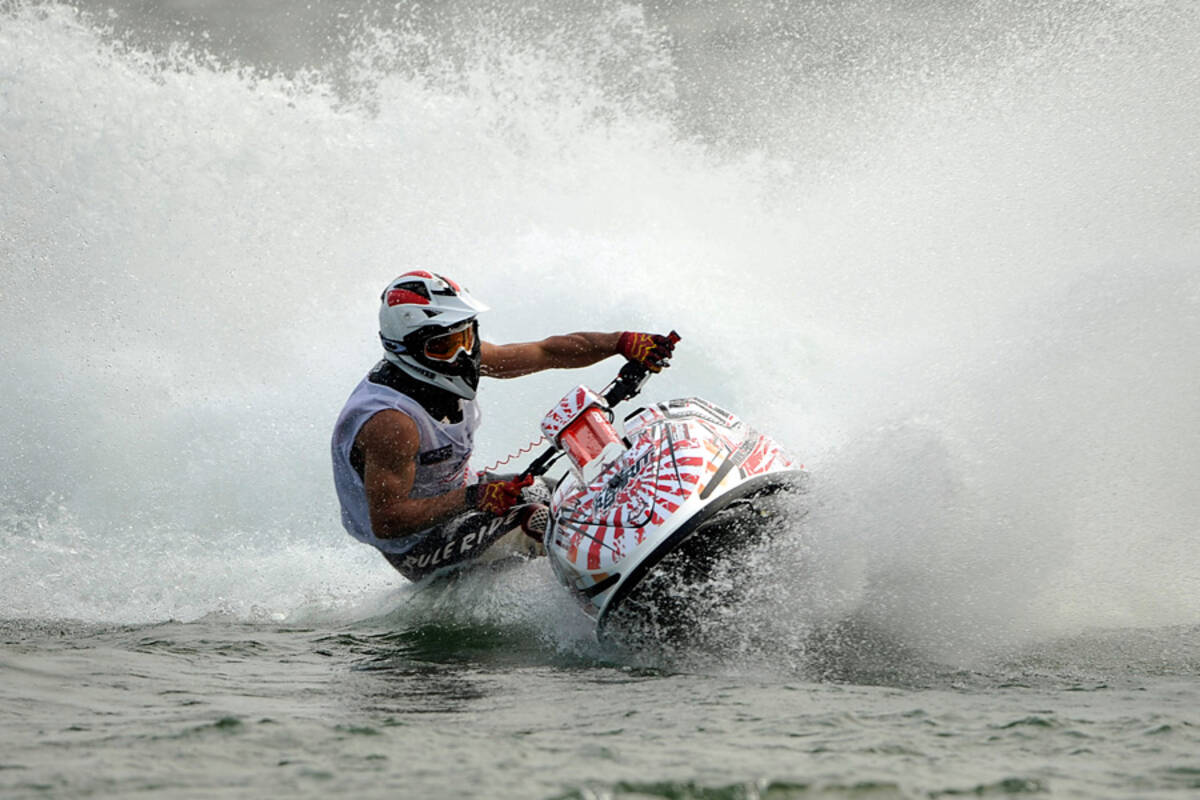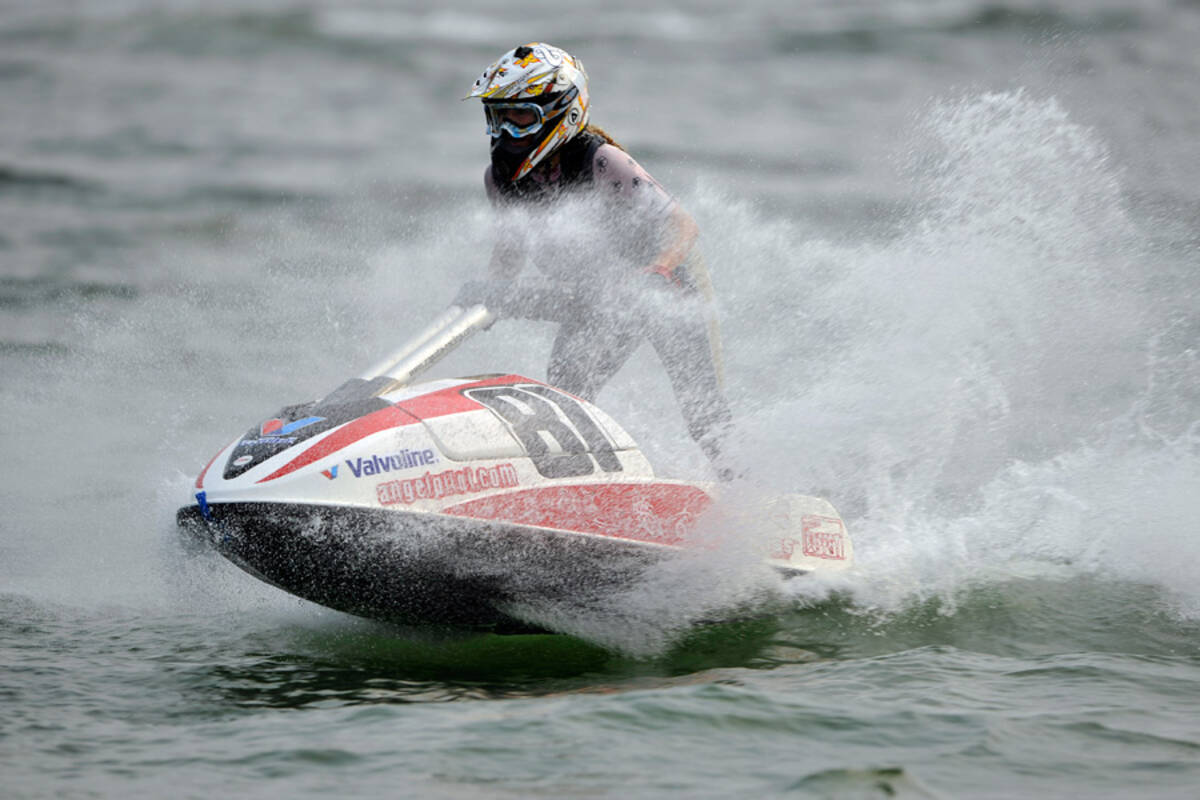 03 October 2012
BENAGLIA AND PORET QUICKEST
*Nervous times for Medori qualifying down in ninth place
*Balzer impressive with fourth fastest and starts heat 1 ahead of rival Sumer
Wednesday, 3 October, LIUZHOU (China): Italy's Lorenzo Benaglia and France's Jeremy Poret will start from pole position in heats 1 of the Grand Prix of China after posting fastest times in their respective categories, Runabout GP1 and Ski GP1, in today's official qualifying on the River Liu.
In the fight for the Ski Ladies title it was Stefania Balzer who came out on top this afternoon; lining up alongside the men the Italian posted a very impressive fourth fastest time of the session, 1m 38.60s, behind Armillas and Monti, to finish ahead of her Championship rival, Slovenia's Pija Sumer, who will line up for heat 1 in sixth place.
There were, however, some worried faces in the Francois Medori camp after a booster problem in the second of the two 15-minute qualifying sessions limited his progress up the grid, with the Runabout Championship leader managing only fifth quickest in Q1, then dropping almost 16 seconds in Q2 to qualify down in ninth place. "I lost almost half the power in the second session but we can solve this problem overnight," said a slightly anxious Medori, who added that he was not thinking back to last year here in Liuzhou [when he suffered engine problems in heat 1 that cost him the title] just ahead to tomorrow's race.
However Medori's main challengers enjoyed a relatively trouble free run out; Benaglia, is currently lying in second spot in the title race and despite an injured right knee, eased into Q2 with the third quickest time then went out and grabbed the pole position posting a best time of 1m.18.64s around the 24-pin 1200 metre circuit, 2.16secs faster than his nearest rival in the title race, Frenchman Cyrille Lemoine. "Very happy to be quickest, the new bike was perfect," said Benaglia. "The knee was okay and now just a little sore but today was not many laps. We just have to see how it holds out in the races."
Cyrille Lemoine, who is eight-points behind the pole-sitter in the Championship race, was frustrated with his second place. "I am a little disappointed. I had a problem with the engine and was about 500rpm down on power." he said. "My time in the first session was much better. I am not sure what the problem is but hopefully we can resolve it."
Fan Zhixiong produced the best performance of the afternoon by a Chinese rider finishing in third, his countrymen Wu Ronghua and Yan Shuai also impressing in fifth and sixth places, but there was big frustration for France's Teddy Pons who failed to make the cut in Q1 or post a competitive time due to technical problems and will start heat 1 on the outside of the line in 15th place.
In Ski GP1, 2012 Champion-elect Jeremy Poret made light work of Q1 taking just one run and going almost six seconds faster than his nearest challenger, but he was made to work harder in Q2 and was pressed by the young Spaniard, Nachete Armillas – Poret taking the pole position by just 1.81s with a time of 1m 32.58s. "I was happy with the time but even happier to win, and I want to do the same tomorrow," said the defending Champion who knows the Spaniard will make him fight to retain his crown. "Armillas is a very good rider and the last couple of races we have had have been good. I have to be careful with the bike and engine – the title is not won yet."
In Freestyle it will be Slovenian Nac Florjancic who will lead off in heat 1 after picking up first spot with 78-points followed by Denille Nicolas, with title challenger Romain Stampers managing only third.
Riders take to the waters on Thursday for a second free practice session starting at 10.30hrs (local) followed by heat 1 of the Grand Prix of China at 15.30hrs (local).