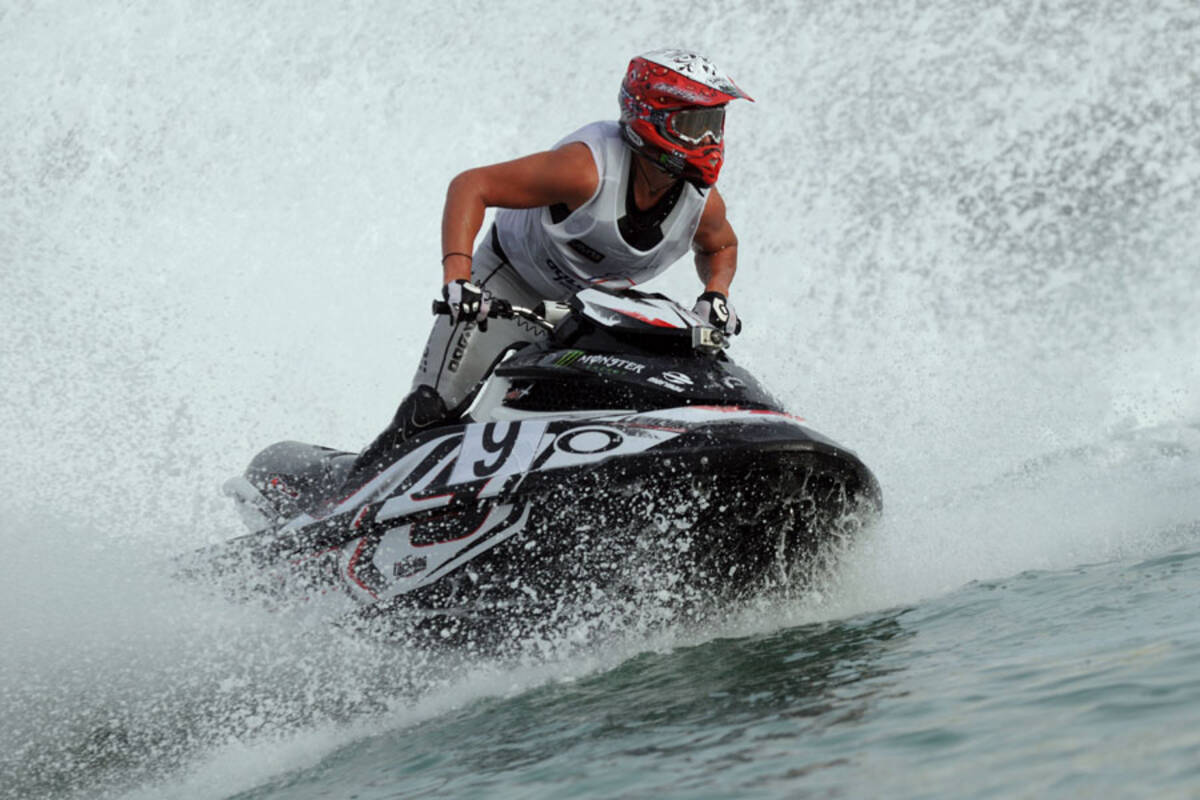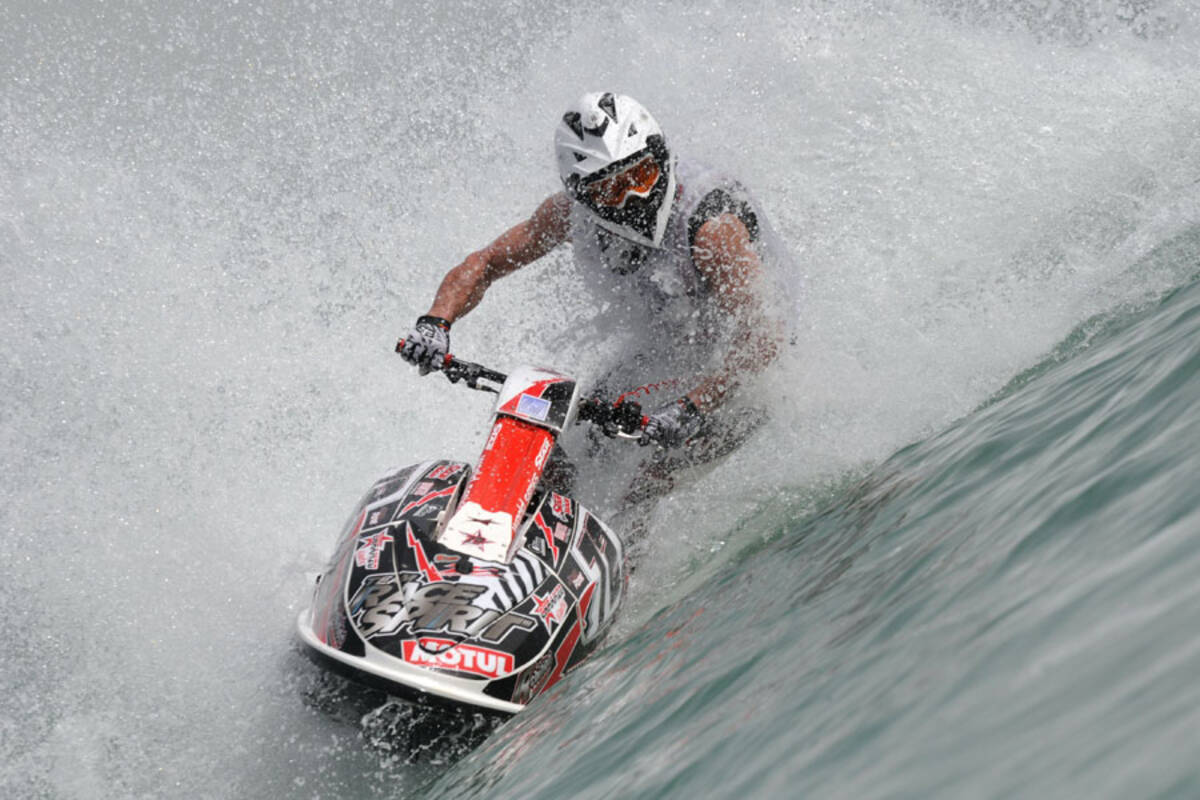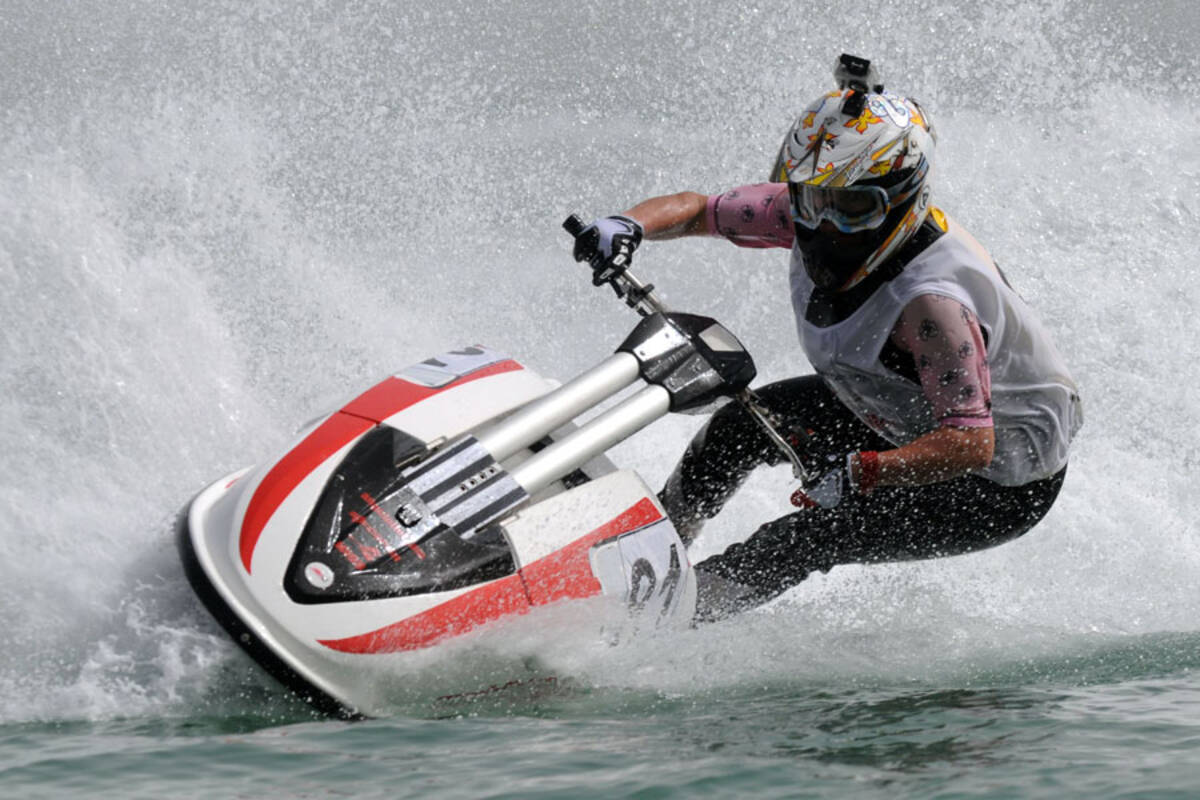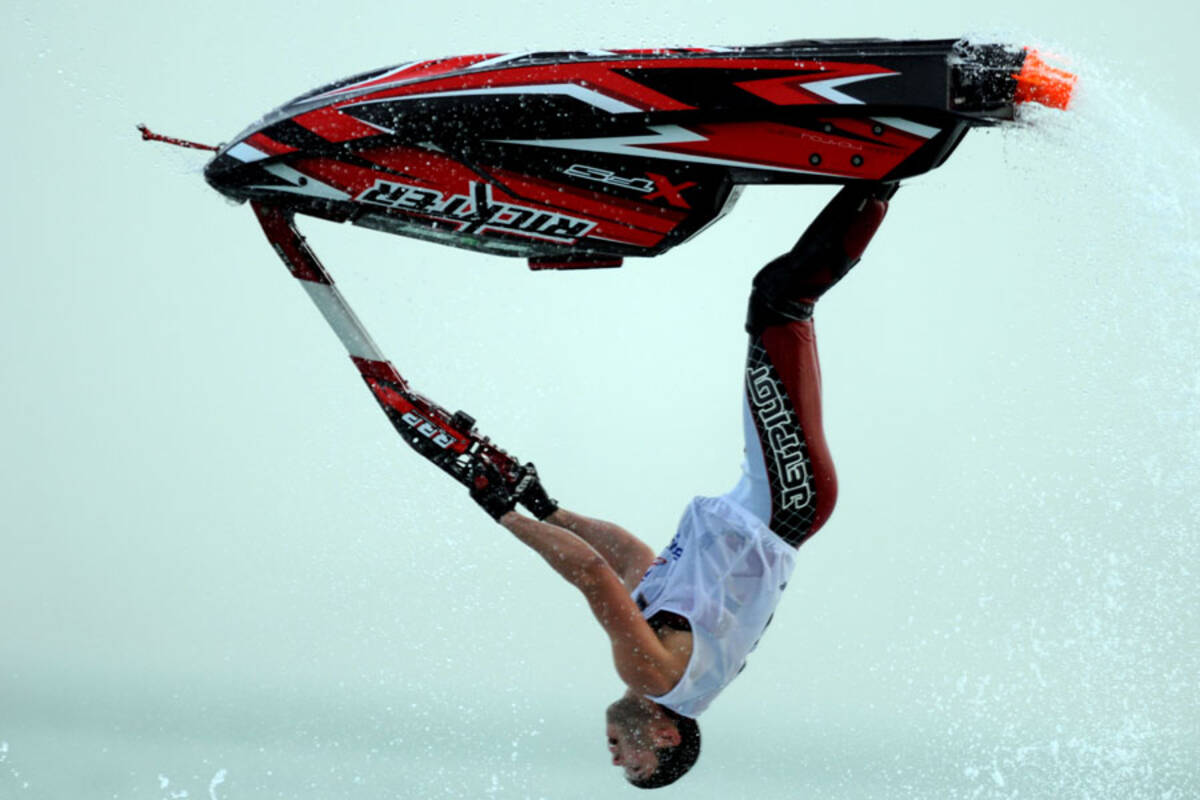 01 June 2012
CHAMPIONSHIP LEADERS LOOKING TO EXTEND POINTS ADVANTAGE IN GOLFO ARANCI
Friday, 1 June, GOLFO ARANCI (Italy): Fifty riders from ten countries will line up in Golfo Aranci, Italy this weekend for round 2 of the UIM-ABP Aquabike World Championship, with Cyrille Lemoine, Jeremy Poret, Stefania Balzer and Rok Florjancic looking to extend their Championship leads.
France's Cyrille Lemoine sits at the top of the Runabout GP1 standings on 41 points and will run his Sea-Doo RXP-X for the first time in competition, looking to add to the eight point cushion between himself and fellow countryman Francois Medori and Italy's Lorenzo Benaglia, after taking a win and a third place in the season-opener in Qatar.
Of his two immediate challengers it is Medori who looks most likely to put pressure on the leader, with Bengalia sporting a heavily strapped left leg to protect a damaged knee after crashing last week in the Italian Championship.
With Qatar heat winner Franky Zapata not racing, the top three may face a racing backlash from defending World Champion Mattia Fracasso, Teddy Pons and Jeremy Perez, who all failed to post points last time out and will be eager to get into the title race, and a strong challenge from Kuwait's Yousef Al Abdulrazzaq, currently sitting in seventh in the points table.
Fracasso, who was plagued by technical gremlins in round one, is currently enjoying a good run of form, winning his recent outings in the Italian Championship, but they came at a price, the Italian crashing heavily two weeks ago and is another rider lining up in Golfo Aranci hampered by injury.
Defending Ski GP1 World Champion, Jeremy Poret, will be looking to produce another command performance in Golfo Aranci to mirror his double heat and second consecutive Grand Prix title win in Qatar in March.
Poret is on a four race winning streak and has declared that he is now fully recovered from the cruciate ligament injury he sustained last year and able to ride normally, which will be little comfort to his most likely challengers, Italy's Emanuele Balzer and Spanish rider, Nachete Armilas.
Since his imperious outing in Qatar, the French star has been training and testing in the south of France and is clearly impatient to get back to racing and extending his 14 point lead in the title race.
The three-way duel between Stefania Balzer, Pija Sumer and defending Champion Julie Bulteau looks set to continue but will take a new twist in Golfo Aranci with the 'ladies' lining up alongside the 'men' in Ski GP1- and each is determined to steal a march on the other.
Balzer, who took her second heat and Grand Prix win in Qatar, heads her arch-rivals by nine and 20 points, and although has not tested much since Qatar, the Italian, who races under a Portuguese licence will be hoping to give new sponsor, Valvoline, something to shout about in Golfo Aranci, but admits to being a little unsure about lining up alongside the men.
Slovenia's Pija Sumer sits in second spot nine points off the leader and despite juggling her time between her medical studies and exams has tested in Hungary and competed in Italy and Croatia and claims is better prepared than she was for Qatar. And with the modifications made to her Hydrospace bike she is confident she can increase the pressure and up her challenge for heat wins.
Defending Champion Julie Bulteau finds herself down in third place 20 points adrift but is determined to make up the deficit. She has resolved the issues that cost her points in Qatar and has been testing in north France and racing in the Belgium and French Championships before arriving in Golfo Aranci and is confident she can win.
In Freestyle, the Slovenian brothers Rok and Nac Florjancic lock-out the top two spots and will be a tough act for Romain Stampers, Alexander Kuramshin and Roberto Mariani to unseat.
UIM-ABP Aquabike World Championship - round 2, Golfo Aranci, Italy 1-3 June
Timetable

Friday, 1 June
Official qualifying
16h05 - 16h35 Ski Division GP1 / Ski Ladies GP1
16h40 - 17h10 Runabout GP1
17h15 - 17h45 Freestyle