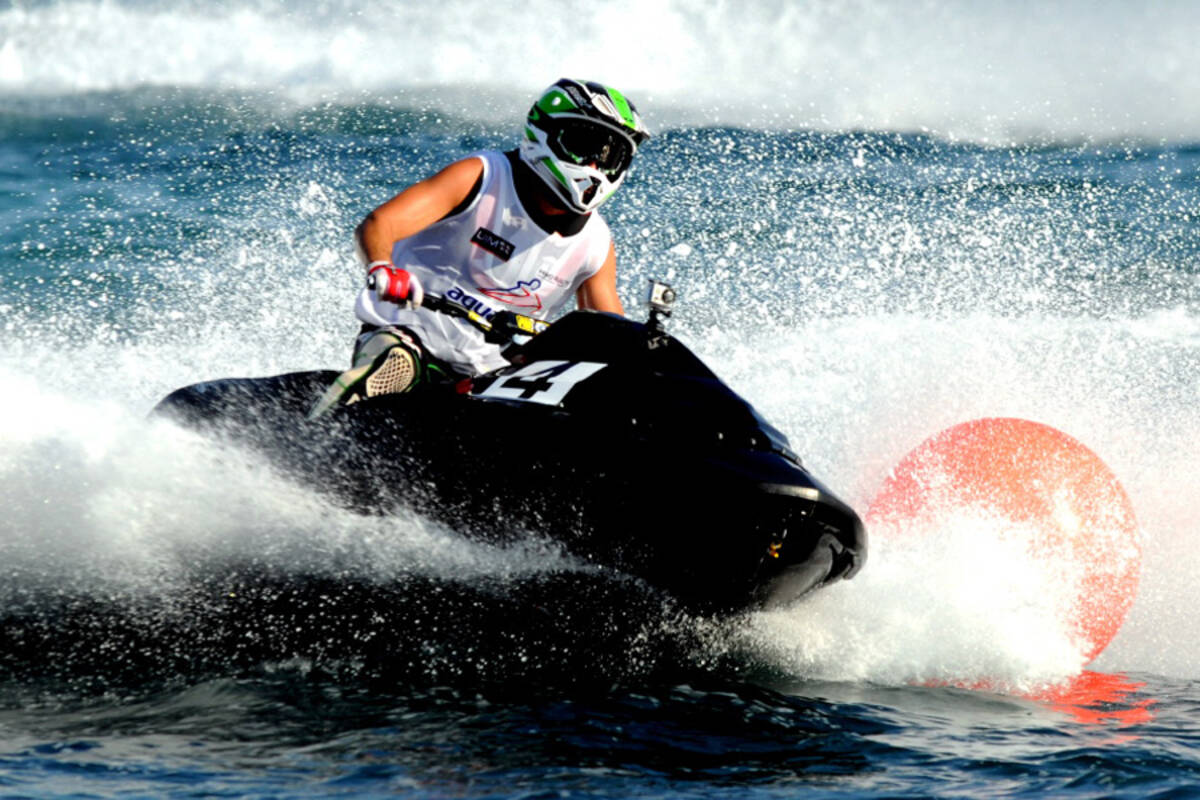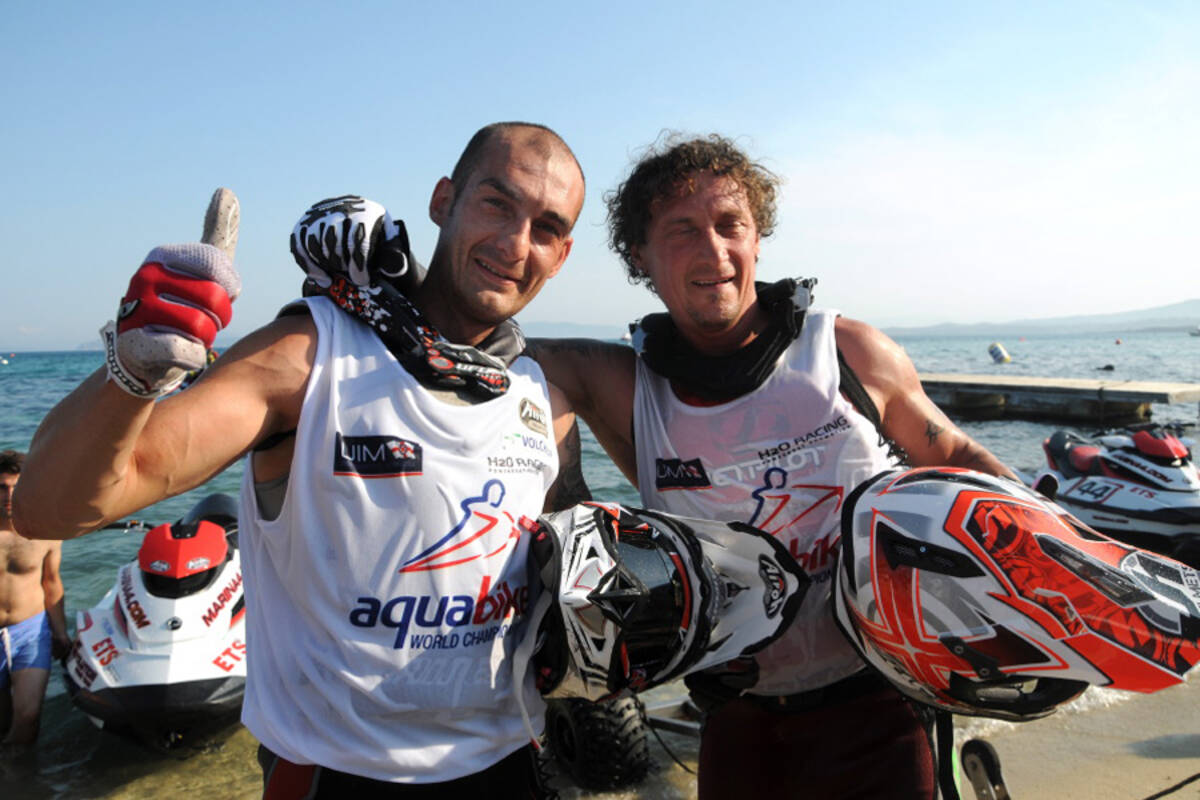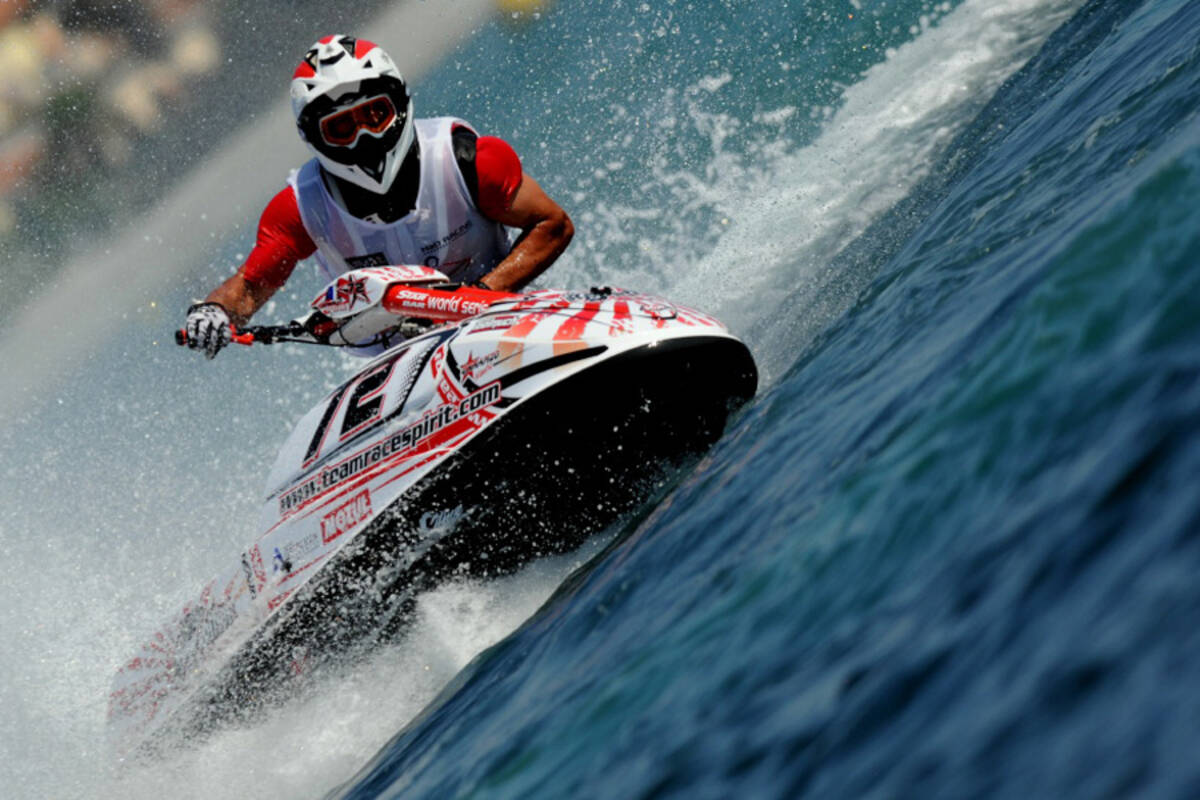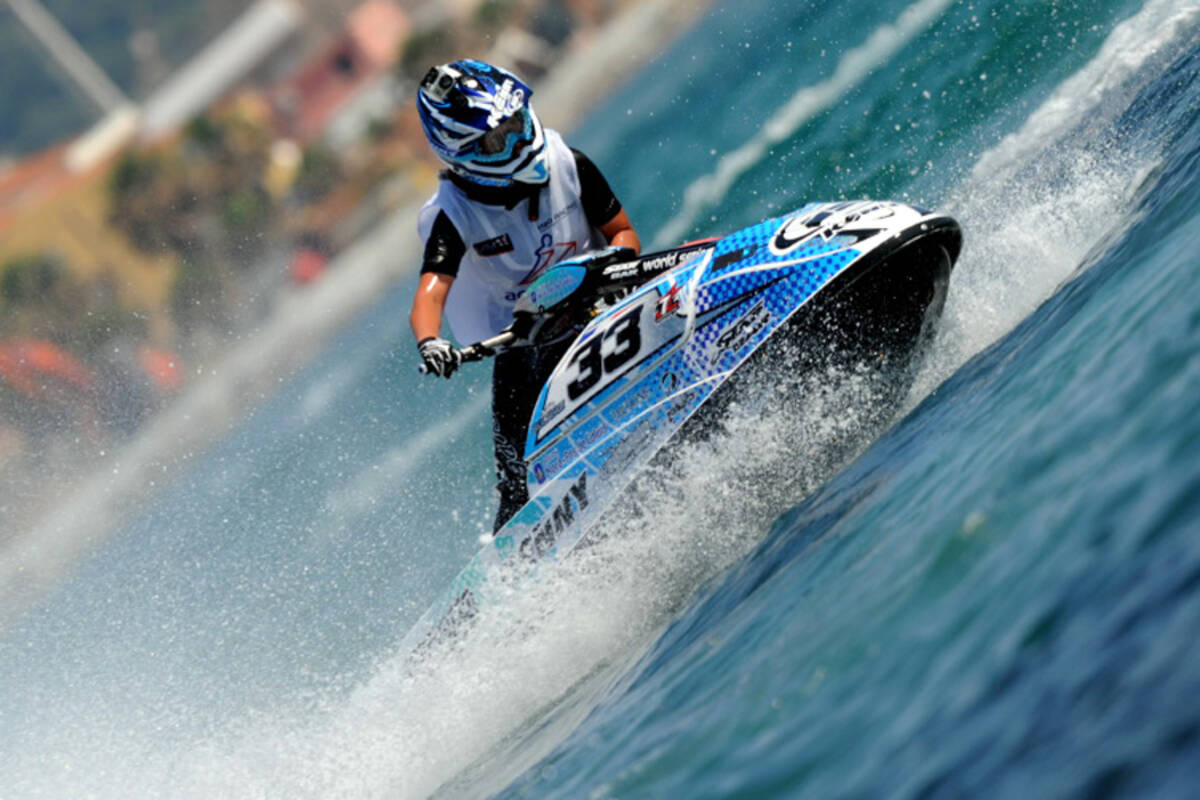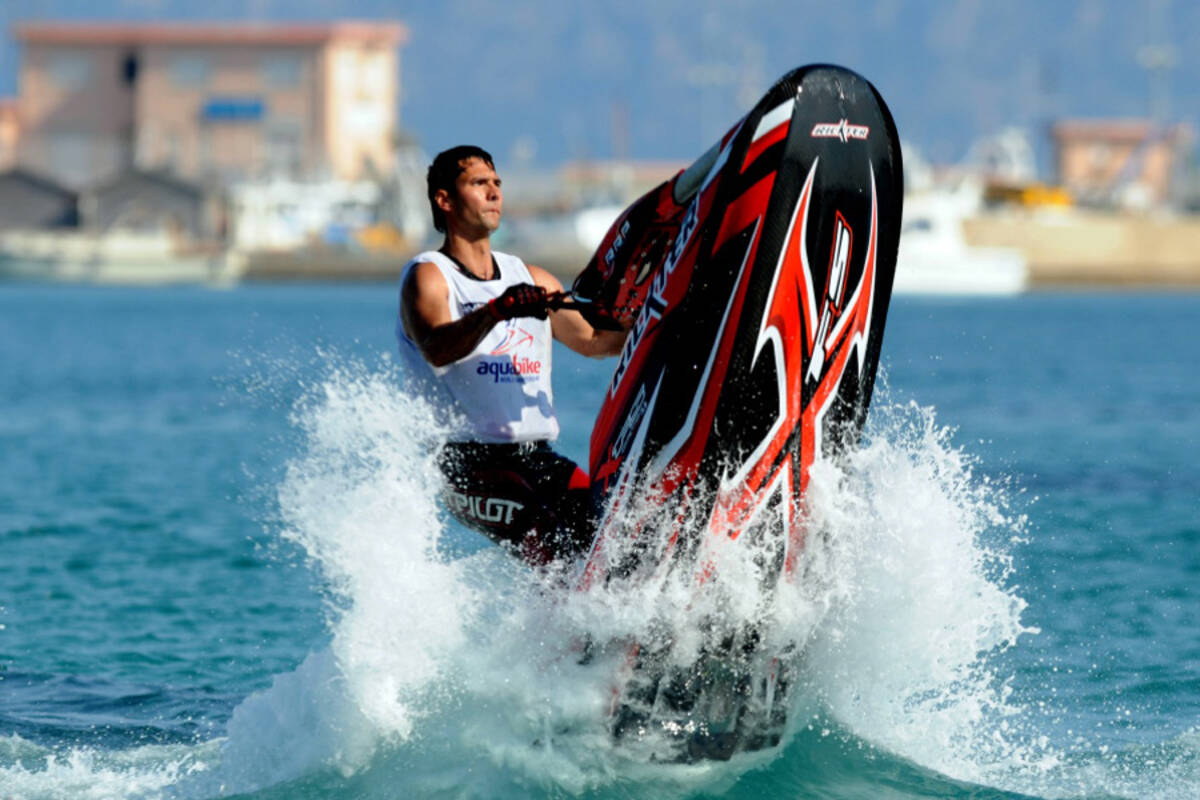 02 June 2012
HEAT 1 WINS FOR FRENCH DUO MEDORI AND PORET
*Bulteau takes maximum points in Ski Ladies

*Rok Florjancic takes a fifth consecutive heat win


Saturday, 1 June, GOLFO ARANCI (Italy): Francois Medori moved to the top of the Runabout points table after winning heat 1 of the Italian Grand Prix, with Italians Lorenzo Benaglia and Mattia Fracasso both producing heroic performances and overcoming severe injury handicaps to finish second and third.
There was drama midway through the race when Championship leader Cyrille Lemoine, who had led from the start, hit trouble and was passed by Medori on lap 10, before being towed off the 28 pin 2.2km course a lap later.
In Ski it was a forgone conclusion the minute the bikes left the beach with Jeremy Poret leading home a family one-two ahead of younger brother Morgan.
For the second day in a row, Julie Bulteau produced an impressive performance, more than holding her own competing alongside her male peers, but today it was Stefania Balzer who matched her, the duo enjoying a race-long duel finishing seventh and eighth of an eighteen bike starting line-up. But there was disappointment for Pija Sumer who retired immediately at the start.
For Championship leader Cyrille Lemoine it was a bitterly disappointing outcome, as he looked to be on course for his second heat win of the year. The Runabout points' leader backed his pole position and led from the start, with Medori, who passed Kuwaiti Yousef Al Abdulrazzaq on lap 2, chasing him down for the next nine laps.
But on lap ten he was passed by Medori, retiring from the race a lap later with Medori able to cruise to what looked to be a comfortable win, only to have it taken away from him with a post-race penalty for missing a buoy, and then given back the win after his appeal was upheld. "It was a great fight with Lemoine," said Medori. "I was getting closer and closer and managed to pass him on the alternate track before he stopped. And after that I was able to take it easy."
For Benaglia and Fracasso the results were as unexpected as they were remarkable with both riders racing with severe handicaps, Benaglia with a damaged knee and Fracasso with a heavily strapped hand.
Benaglia moved from fifth place at the end of lap one into third on lap six, passing Abdulrazzaq, and into second spot five laps later with Lemoine's retirement, going on to take the chequered flag some distance behind Medori." It was an incredible race for me but I was thinking at the start that a top 15 finish would be good," said Benaglia. "But I made a good start and then started to move up, so I just dug very deep and gritted my teeth."
Behind Benaglia, Fracasso also produced an incredible ride, following his countryman home in third place to post his first points of the season. "Right now the hand is really hurting, but I think during the race the adrenalin kicked in and I was able to ride well. It is a great result and hope I can do it again tomorrow." he said.
Spain's Jordi Jimenez produced one of the rides of the afternoon, moving from 15th place at the end of lap one to finish fourth ahead of Emanuele Schintu and Emmanuel Cantamessa.
In Ski Jeremy Poret's fifth consecutive win never looked in doubt and the defending Champions was already well clear of the field when the race was red flagged for a jump start and some confusion that left several riders still parked on the beach.
At the restart Poret again cleared off into the distance and in a class of his own to run out a comfortable winner, his brother Morgan running a solitary race behind him to finish second in his first race World Championship race of the year.
Nachete Armillas was never troubled in third spot, with Emanuele Balzer taking fourth ahead of Alexandre Barret.
Slovenia's Rok Florjancic was again the standout performer in Freestyle and looks to be on track for a tird straight GP title, with Romain Stampers second and Nac Florjancic third.
Runabout GP1 - Heat 1
1. 4 Francois Medori (FRA) - 25pts
2. 44 Lorenzo Benaglia (ITA) - 20pts
3. 8 Mattia Fracasso (ITA) - 16pts
4. 99 Jordi Tomas Jimenez (ESP) - 13pts
5. 20 Alessio Schintu (ITA) - 11pts
6. 11 Emmanuel Cantamessa (FRA) - 10pts
Freestyle - Heat 1
1. 1 Rok Florjancic (SLO) - 25pts
2. 20 Romain Stampers (FRA) - 20pts
3. 7 Nac Florjancic (SLO) - 16pts
Ski Division GP1 - Heat 1
1. 72 Jeremy Poret (FRA) - 25pts
2. 7 Morgan Poret (FRA) - 20pts
3. 36 Nachete Armillas (ESP) - 16pts
4. 22 Emanuele Balzer (ITA) - 13pts
5. 32 Alexandre Barret (FRA) - 11pts
6. 30 Alberto Monti (ITA) - 10pts
Ski Ladies - Heat 1
1. 33 Julie Bulteau (FRA) - 25pts
2. 81 Stefania Balzer (ITA) - 20pts
3. 97 Estelle Poret (FRA) - 16pts
4. 11 Paola Poggi (ITA) - 13pts
5. 24 Marta Sorrentino (ITA) - RET
6. 25 Pija Sumer (SLO) - DNS