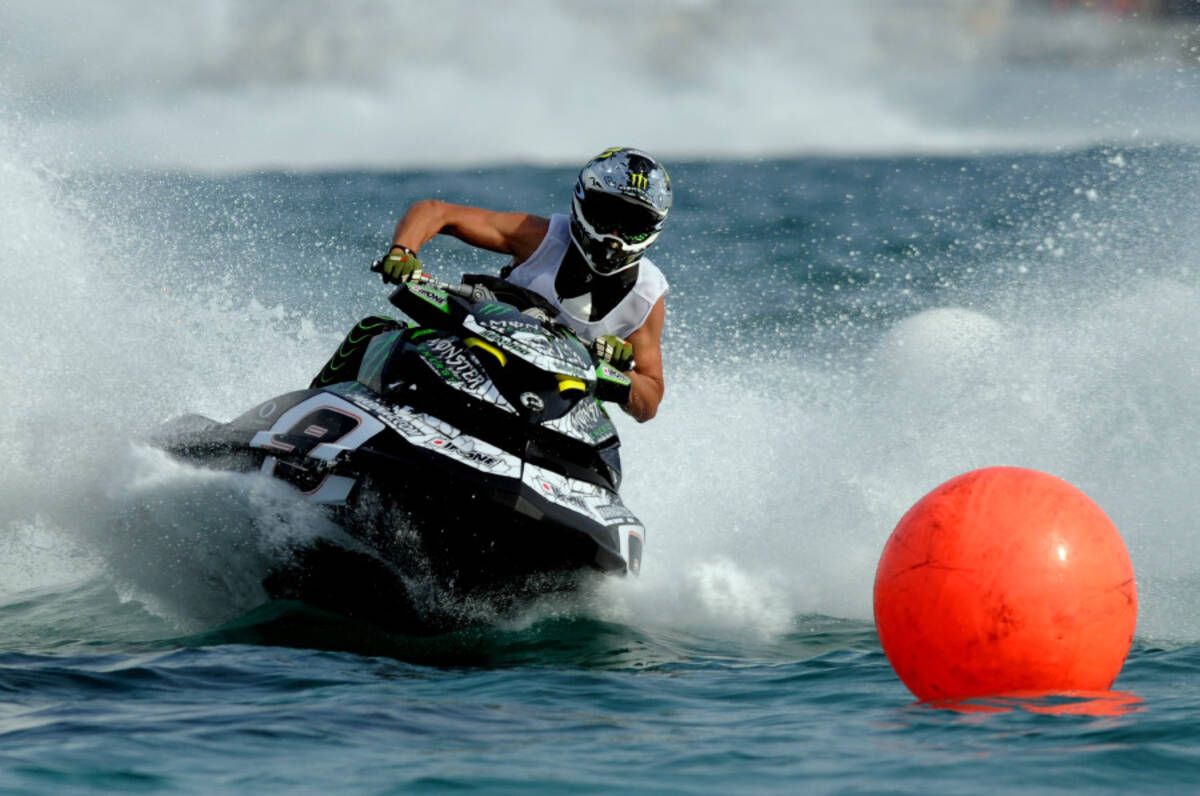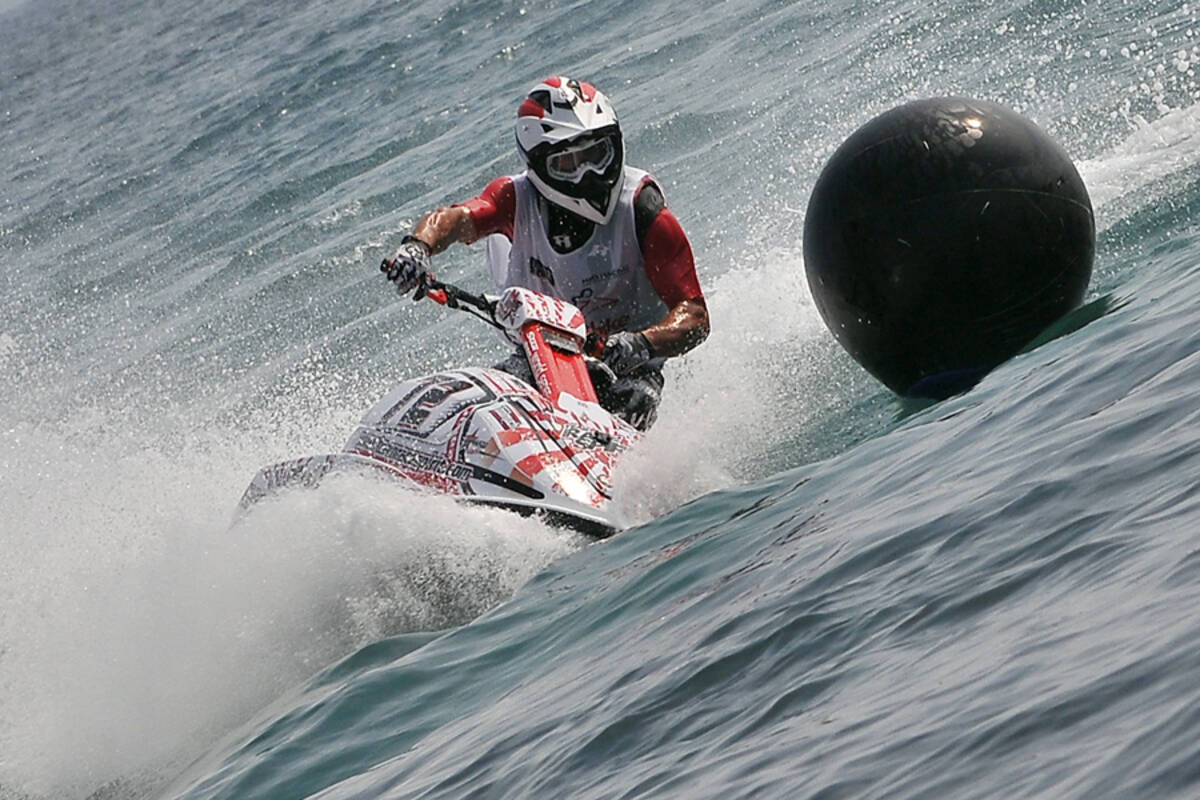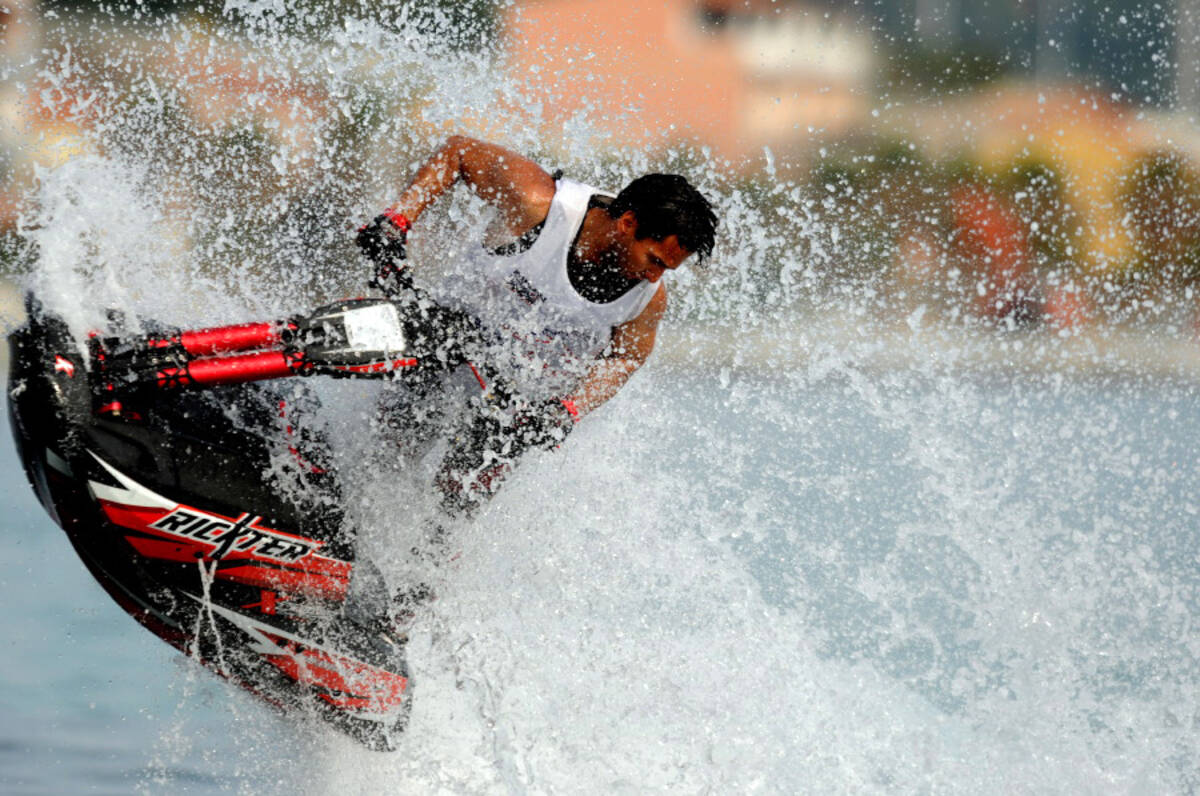 01 June 2012
LEMOINE AND PORET QUICKEST IN QUALIFYING
*Bulteau and Sumer mix it with the men to qualify in ninth and tenth in Ski GP1


*Rok (Florjancic) on top in Freestyle


Friday, 1 June, GOLFO ARANCI (Italy): Runabout's Cyrille Lemoine and Ski Division's Jeremy Poret will start heat 1 of the Italian Grand Prix in Golfo Aranci in their respective categories in pole position, after posting the quickest times in today's official qualifying.
But it was France's Julie Bulteau and Slovenia's Pija Sumer who produced the two stand-out performances of the afternoon, adapting to the new rules and mixing it with the 'men' to qualify in ninth and tenth places in Ski.
Kuwaiti, Yousef Al Abdulrazzaq, was another to put in an impressive showing, qualifying in third place in Runabout, with the defending World Champion Mattia Fracasso overcoming his injury handicaps to produce a gutsy performance and qualify in sixth. "It was hard work for me today especially on the left turns because I couldn't grip with my left hand," said the Italian. "Everything in the team apart from me is working well. I think I am about 60% so it was not a bad result."
In Ski Divison it was France's Poret brothers who dominated, going first and second quickest in Q1, then repeating the result in Q2, with Championship leader Jeremy Poret beating his younger brother into pole position by one and half seconds, posting a time of 1.42.98s, with Spain's Nachete Armillas third quickest.
But the real story of the split session was about Bulteau and Sumer who gave the men something to think about in Q1, with the defending World Champion Bulteau easily making the cut in sixth place, with her rival Sumer joining her and squeezing through into Q2 in tenth place. The second session saw both improve on their times and go ninth and tenth quickest in a field of twenty, Bulteau posting 1.50.54s and Sumer 1.50.77s.
Runabout's points leader, Cyrille Lemoine, adapted well and clearly enjoyed his first competitive outing on his new bike, taking pole position with a time of 1.38.55s, ahead of his French rival and countryman Francois Medori, who suffered some minor technical problems late into Q2 - today's result a reverse of the their duel in qualifying in Qatar. "For a first outing this is a very good result for us. The hull and engine are very good," said Lemoine. "The bike is a bit more aggressive than my old one but with some adjustments to the steering we will make it suit my riding style."
Rok Florjancic was again the pick of the bunch in Freestyle, with the riders getting the opportunity to get used to the new scoring system, with 70% of the points in their control and given for variety and quantity of tricks, and only 30% awarded by judges for style.
France's Sebastien Tchernia made his first appearance of the season, taking second spot, with Italy's Roberto Mariani in third.
UIM-ABP Aquabike World Championship - round 2, Golfo Aranci, Italy 1-3 June
Timetable

Saturday, 2 June
Free Practice
10h55 - 11h15 Ski Division GP1/ Ski Ladies GP1
10h20 - 11h40 Runabout GP1
11h45 - 12h55 Freestyle

Heat 1
16h30 - 16h55 Ski Division GP1/ Ski Ladies GP1
17h00 - 17h30 Freestyle
17h40 - 18h10 Runabout GP1
21h00 - 23h00 GP of Italy Parallel Slalom
Freestyle show