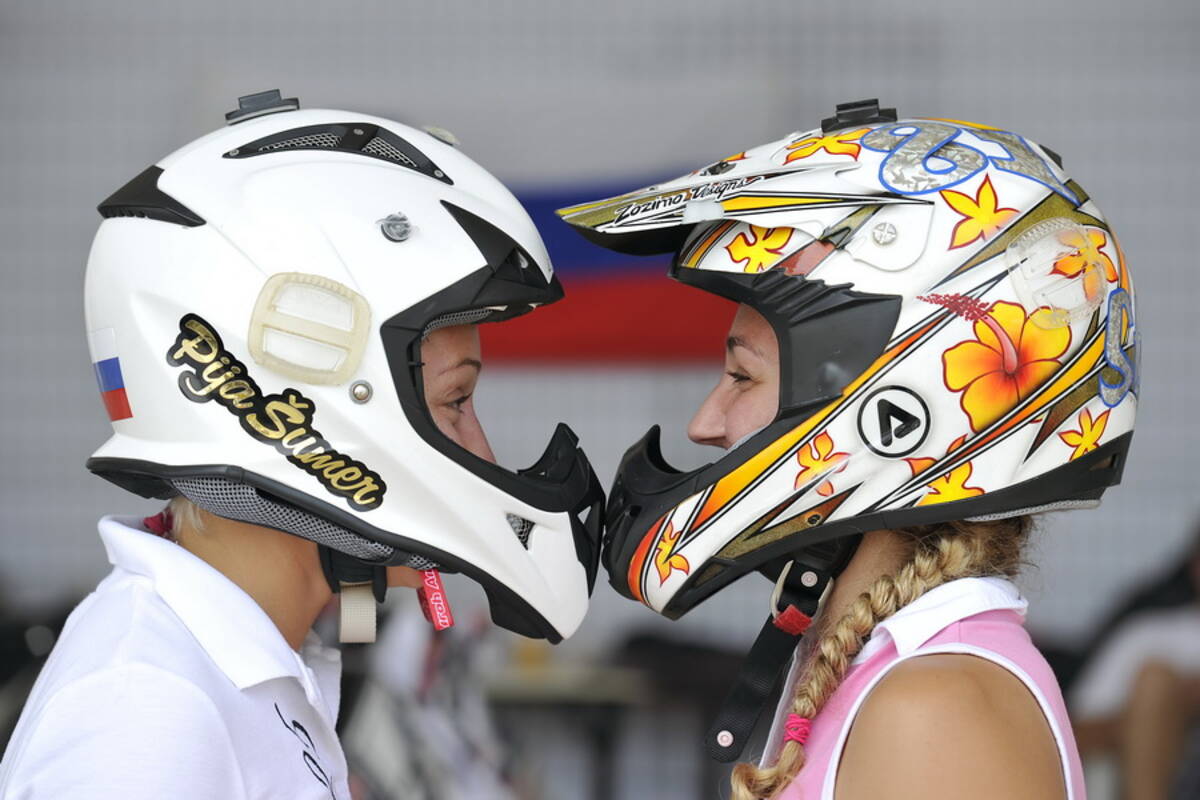 03 October 2012
NERVES BEGINNING TO SHOW AS BALZER AND SUMER PREPARE TO GO HEAD-TO-HEAD
Wednesday, 3 October, LIUZHOU (China): Either Stefania Balzer or Pija Sumer will leave China as the 2012 Ski Ladies GP1 World Champion and whilst both were impressive in qualifying lining up alongside their male peers, Balzer fourth quickest and Sumer sixth, the nerves or pressure is telling on both.
Balzer's team immediately went to work on her bike after qualifying with the Italian rider complaining that something was not right. "I am very happy with qualifying but we are just checking the engine because I am hearing some strange noises but my team is saying it's ok it's normal. Maybe it's in my head I am so scared something will break."
Despite her sixth place Pija Sumer was far from happy and something had clearly upset the Slovenian rider. "I was not satisfied but I know I can do better," she said. "It's not my day to day but it's me not the bike. I am pretty angry right now. I need to calm it down. No comment I don't want to say anymore."
Sumer knows that she must finish in front of Balzer in heat 1 to take the title race down to the wire.