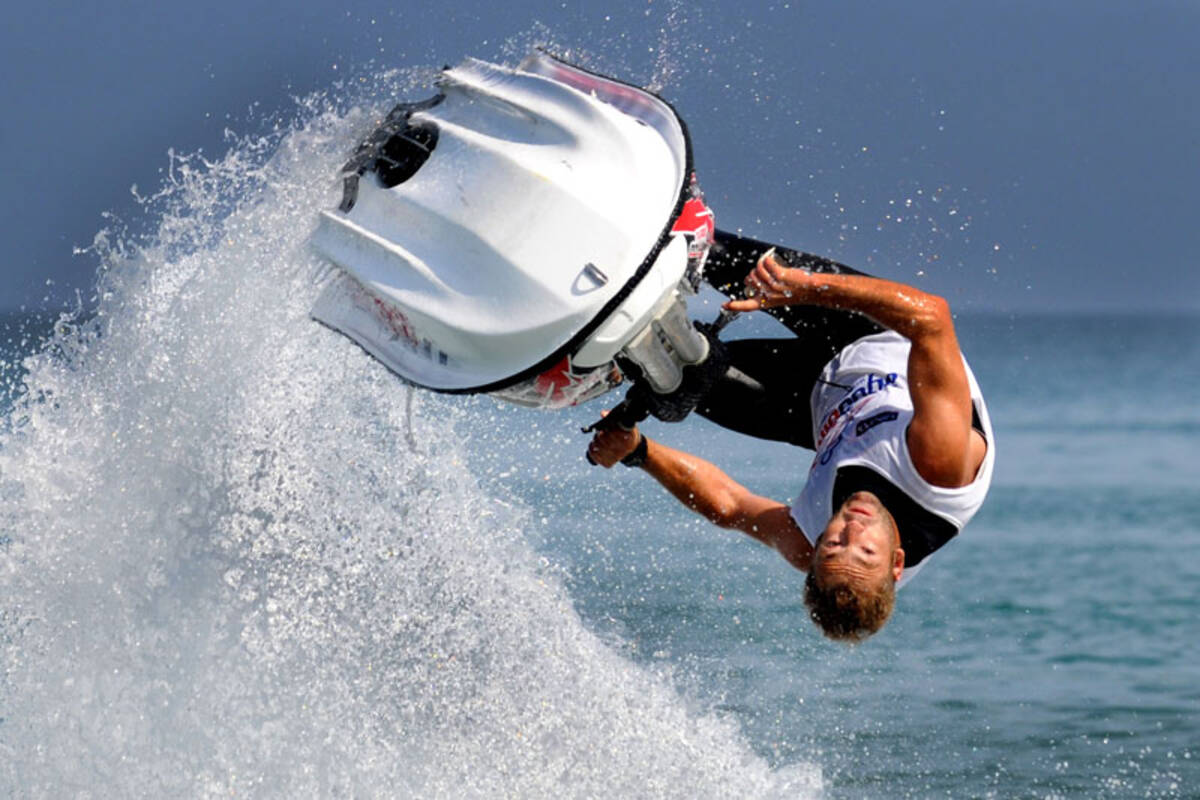 20 March 2012
Photo Gold and 'Podium' Clean Sweep for Vittorio Ubertone
Tuesday, 20 March: Congratulations are in order and go to H2O Racing's photographer Vittorio Ubertone who picked up top honours in the 14th UIM photographic competition.
Vittorio dominated the Aquabike category taking gold, silver and bronze, winning with a shot of freestyler Romain Stampers, upside down and looking skywards at the Grand Prix in Ghisonaccia.
The 2011 competition saw 246 entries from 16 countries with a number of images standing out above all the others in terms of drama, technical quality and overall impact in all categories. "The winning photographers all have a number of things in common. They are totally dedicated, have great technical skill, an eye for a good photograph, know their subject and have an instinct for capturing a single, fleeting, dramatic moment, but most importantly they are passionate about their photography" commented Jury chairman, James Wright.