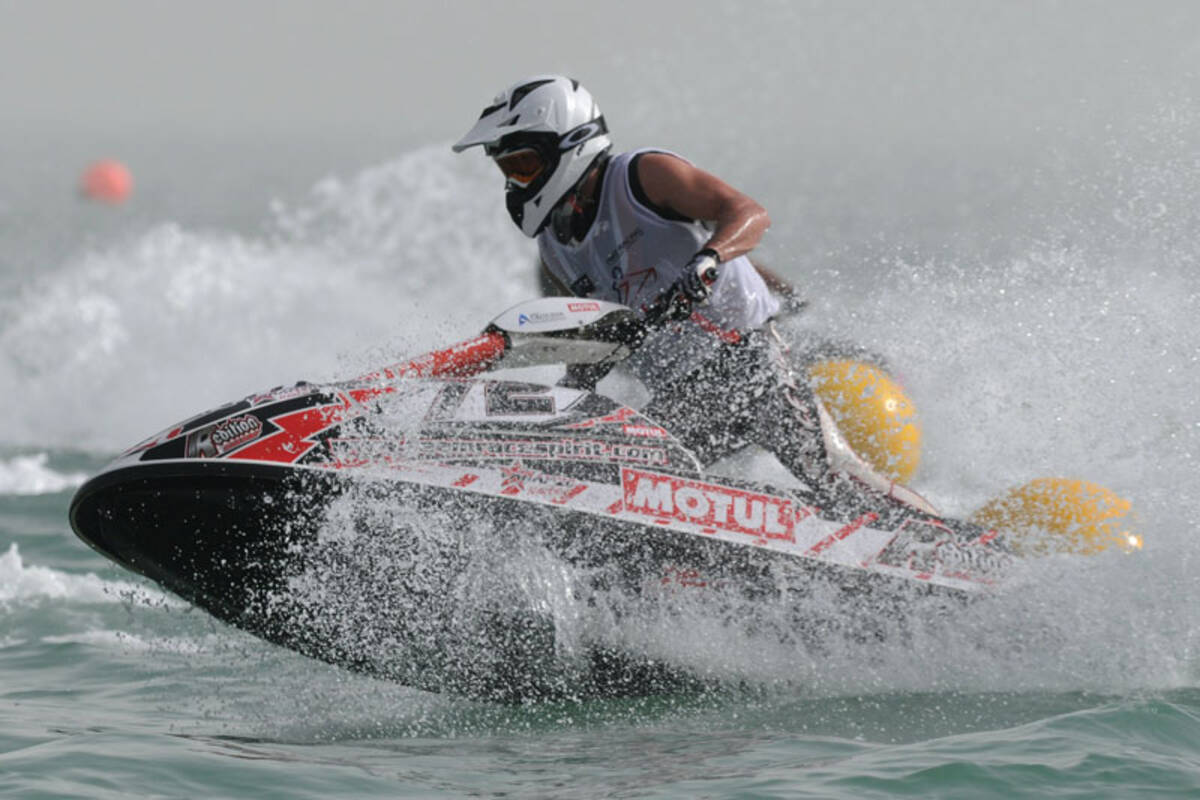 29 May 2012
Poret Fully Fit and Fired-Up for Round Two in Golfo Aranci
Thursday, 24 May: Still smarting at dropping points in the season-opener in Qatar in March, defending World Champion Julie Bulteau has set herself a simple target in round 2 in Golfo Aranci, 1-3 June - to take both heat wins.
The French star finds herself down in an unaccustomed third place, 20 points adrift of Championship leader Stefania Balzer, after failing to get round in heat two in Doha but is confident she can cut the deficit.
She has resolved the battery issues that cost her valuable points in Qatar and has been testing in north France and says her bike is OK. She also jumped onto a Kawasaki stock bike to mix it with the with the 'F1 boys' in Sainte Maxime in the French regional championship, finishing in fifth in a field of ten.
Before heading to Golfo Aranci at the end of this month she will compete in the Belgium and French Championships. "I have a lot of points to make up but am confident I can win in Italy. My only aim is to keep my title and be the best in the world."