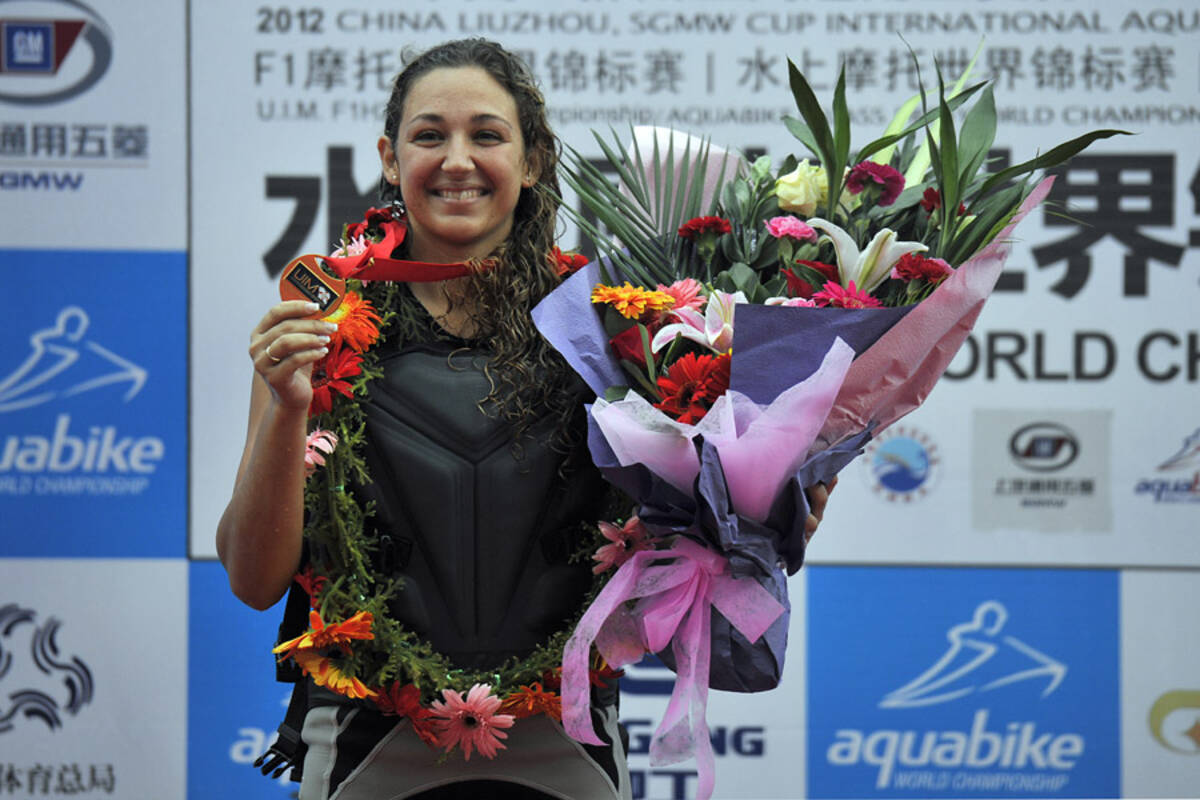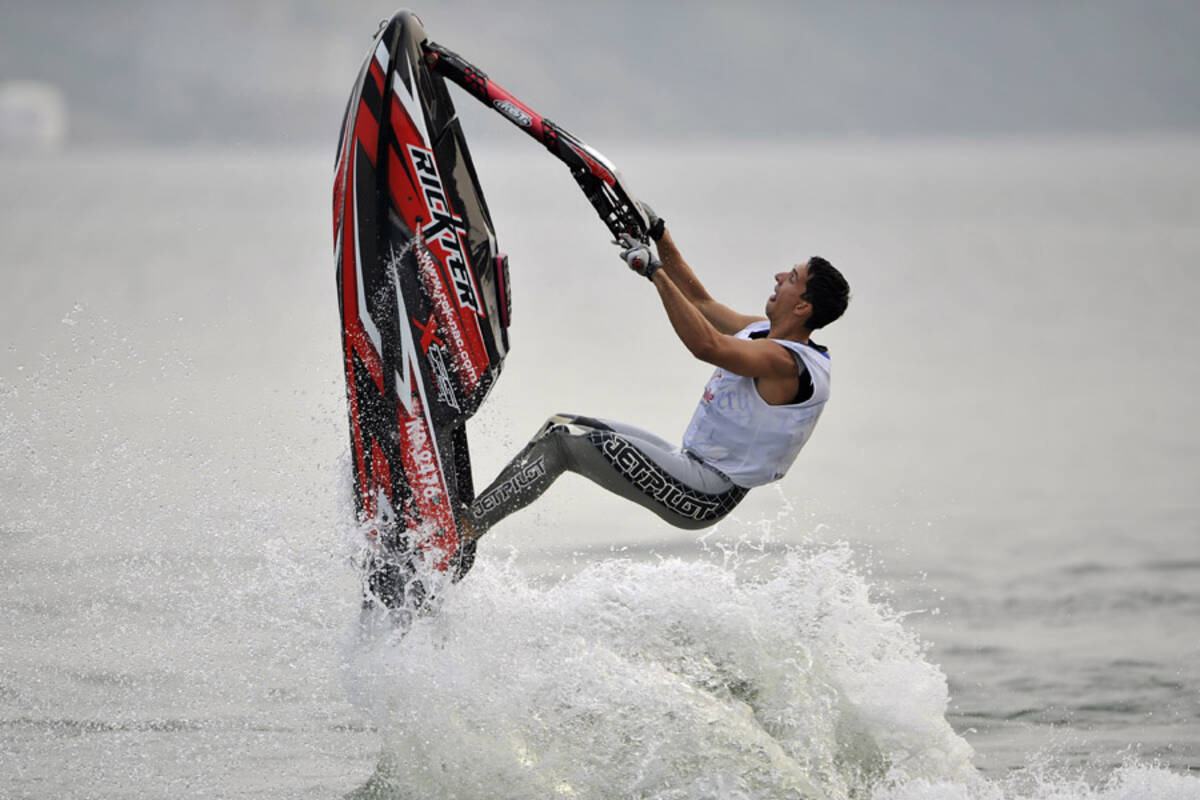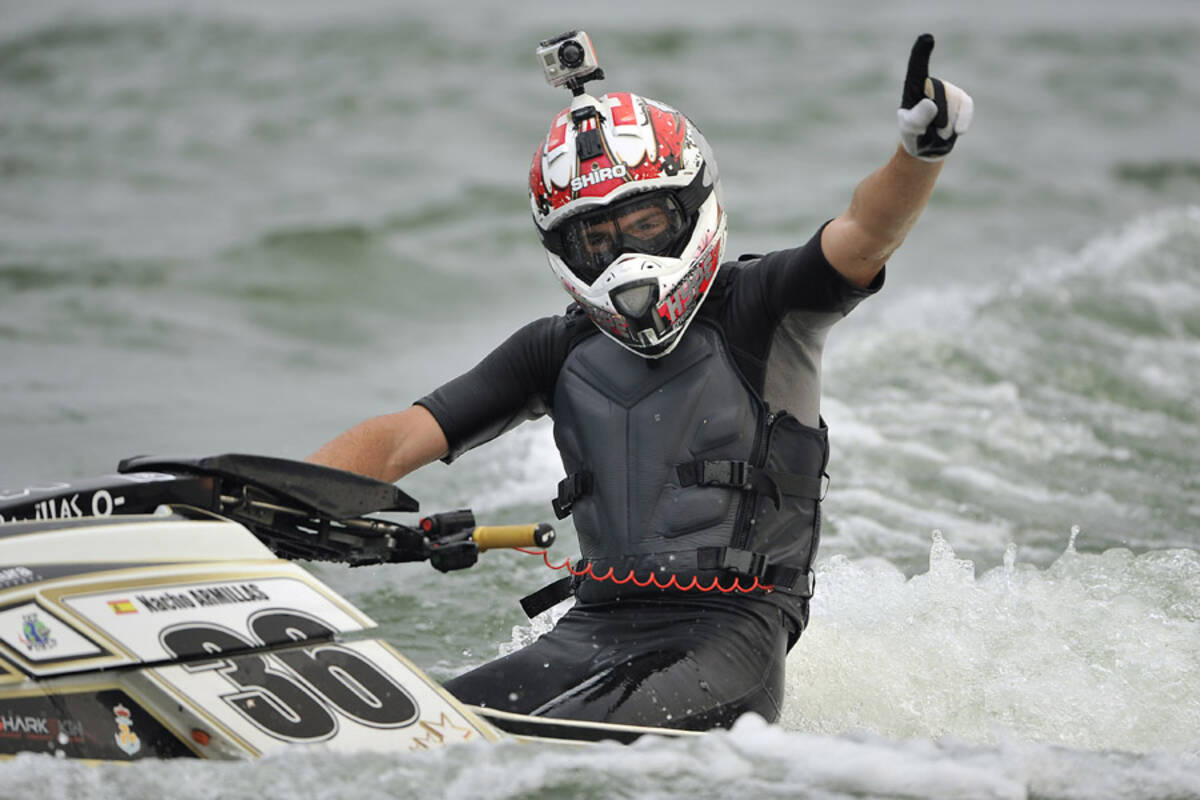 05 October 2012
STEFANIA BALZER AND NAC FLORJANCIC CROWNED WORLD CHAMPIONS
*Majestic Medori wins again to back his World title success
* Armillas beats World Champion to take first Grand Prix title
Friday, 5 October, LIUZHOU (China): Italy's Stefania Balzer overcame her pre-race nerves and produced yet another scintillating performance to win the Ski GP1 Ladies Grand Prix title in Liuzhou and lift her first World Championship.
Lining up in the same race as the men, in which she would have been classified a remarkable third, Balzer immediately raced away from her main rival in the title race, Pija Sumer, and other than her worries that her engine might let her down, was untroubled throughout.
The young Italian need not have worried, running out an easy winner by 43 seconds over Sumer, with Chinese rider Li Qianqian finishing third to complete the podium. "I was very worried before the race as I had too much time to think about what might go wrong," she said. "But in the end everything went perfectly and I am so happy to win the title and to finish in third on the water is not bad either."
Second place today was enough to give Slovenia's Nac Florjancic the Freestyle Grand Prix and World titles, with Frenchman Romain Stampers having to once again settle for the runners-up slot, despite producing his best performance of the weekend to win today's heat. France's Nicolas Denille finished in third place.
In Runabout GP1 Francois Medori underlined his absolute supremacy and produced the ride of a true Champion to take his second victory of the week and his second Grand Prix title of the year.
The newly crowned World Champion again found himself upstaged at the start and trailed Lorenzo Benaglia from the green flag, but overturned the two second deficit and moved into the lead on lap 2, going on to complete the 18 laps and run out a comfortable winner by 37 seconds to end the season on 133 points.
The fight for the Championship runners-up slot was between Italy's Benaglia and France's Cyrille Lemoine; Benaglia looked to have it covered off and kept Medori under pressure, in his sights and Lemoine behind him, when he suddenly stopped at the end of lap 10 when his engine let go and was towed off the course.
Lemoine took full advantage and swept into second spot to trail the distant race leader to the finish line comfortably ahead of Teddy Pons.
But the positions were then reversed when Lemoine was penalised a lap for missing a turn mark and failing to immediately to take the penalty lap. But third spot was enough to give him second place in the World Championship ahead of Benaglia.
Emmanuel Cantamessa completed the Grand Prix podium after picking up 13-points, finishing in fourth place in today's heat ahead of Jordi Tomas Jimenez with China's Fan Zhixiong once again in the top-six.
In Ski GP1 Spain's Nachete Armillas produced the biggest upset of the day by beating the 2012 World Champion Jeremy Poret, to take his first Grand Prix title of the season.
In what looked like being a repeat of yesterday's race, Armillas made the better start to lead from Alberto Monti with Poret in third.
On lap four Poret passed Monti – his race ending on lap 6 with a mechanical problem - and went after the race-leader.
For the next five laps the gap remained at between two to three-seconds, and despite Poret's last lap charge he could not find a way past or match the Spaniard, with Armillas hanging on to take a well-deserved win by just 8/10ths of a second to give him his first Grand Prix title. "Jeremy has beaten me all year in all championships. He is the World Champion and to finally win is amazing, it's crazy," said a somewhat shell-shocked Armillas. "I knew he would come back at me and every lap I expected to see him on my shoulder and I just wanted to see the white flag then the chequered. But to finally win is great."
Italy's Nicola Piscaglia produced his best performance of the weekend to finish in third to join Armillas and Poret on the Grand Prix podium.
Croatia's Slaven Ivancic got his best result of the weekend finishing in fourth, with Polish Champion and World Championship newcomer, Artur Gniadek, finishing ahead of sixth placed Ma Youle from China.