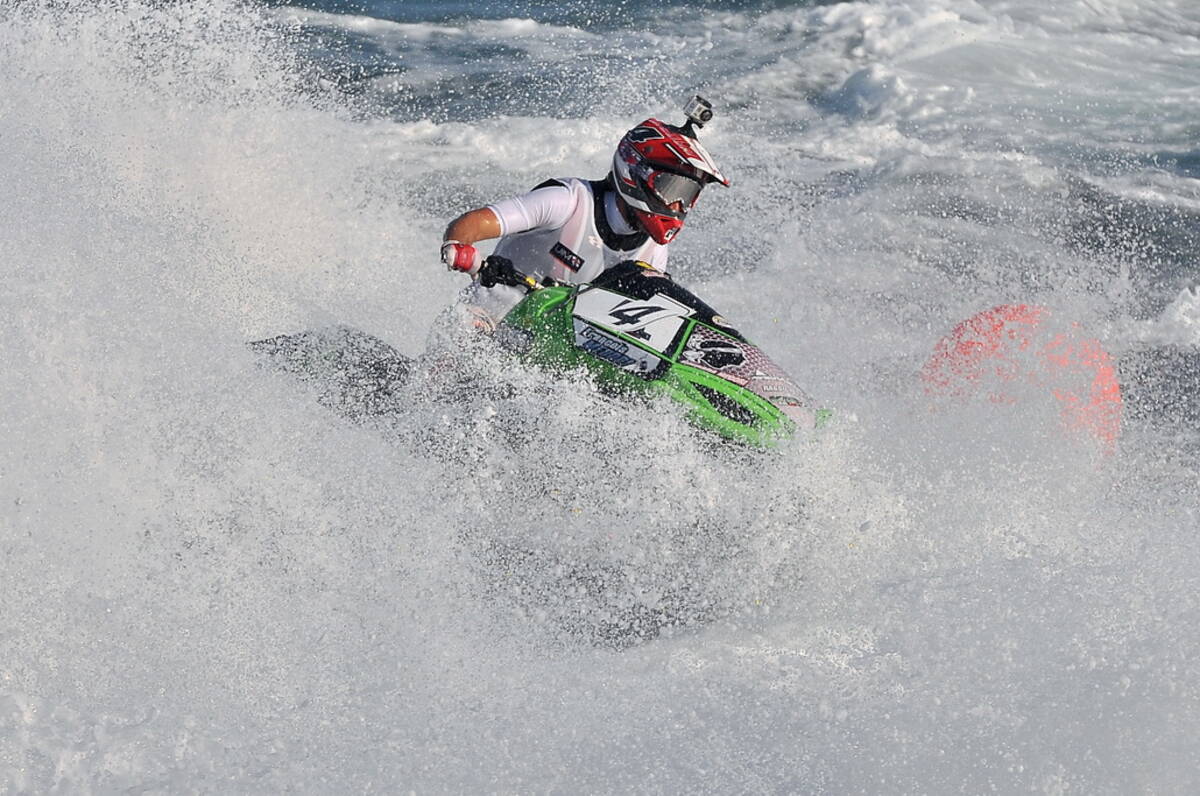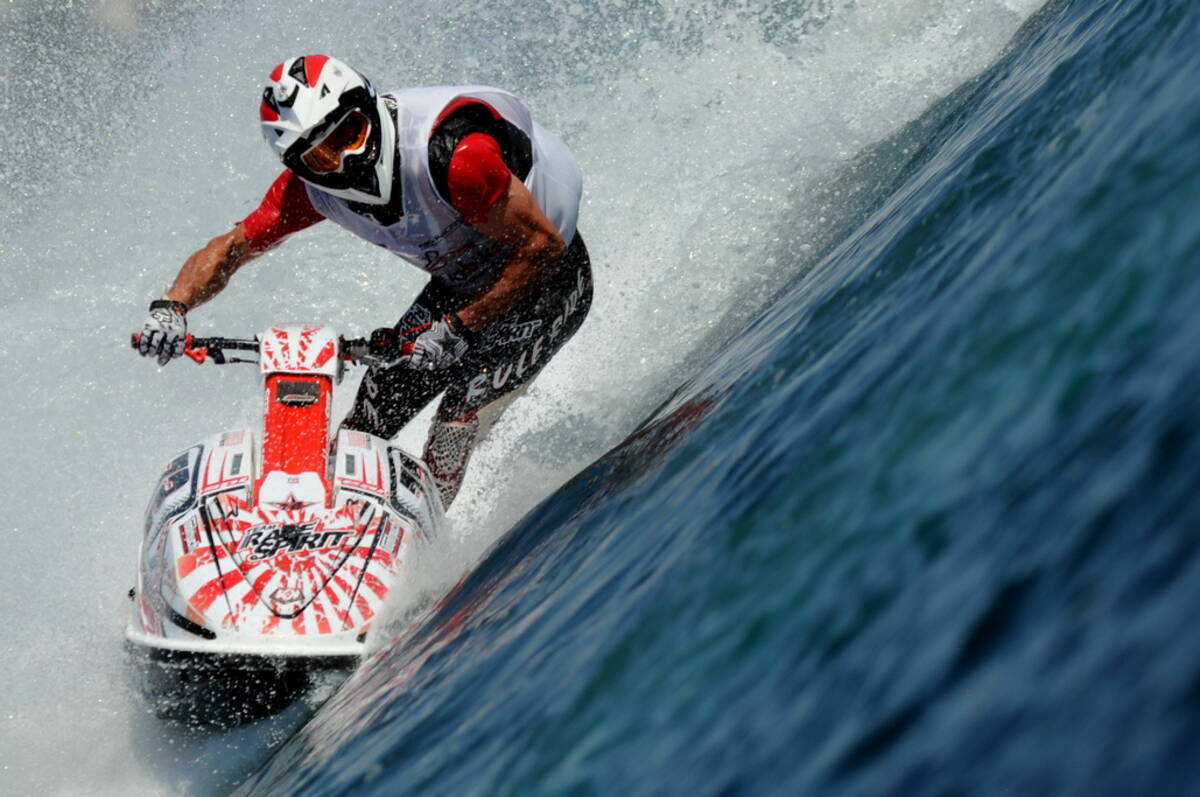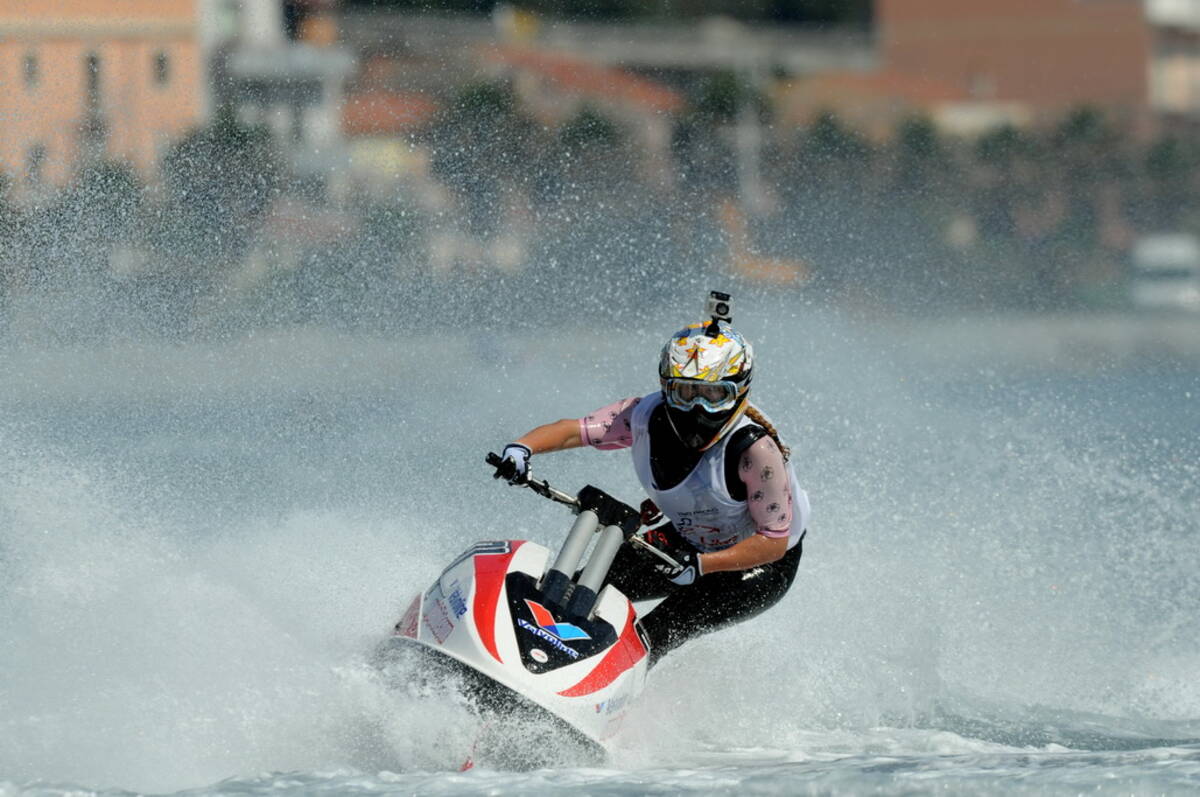 02 October 2012
WORLD TITLES UP FOR GRABS IN CHINA
Tuesday, 2 October, LIUZHOU (China): Thirty-three riders from eight countries will line-up on Liuzhou's River Liu for this week's (3-5 Oct) Grand Prix of China, the final round of the UIM-ABP Aquabike World Championship.
Four World titles are up for grabs; Francois Medori and Jeremy Poret will start their respective events, Runabout GP1 and Ski GP1, as clear favourites.
For the second year in a row Medori goes into the title decider with a 21-point advantage but the Frenchman knows better than anyone that you can lose a title from that position, and will be haunted by the memory of the engine failure in heat 1 in Liuzhou last year that put him on the back foot and ultimately cost him his first World title.
Medori's main challenge will come from Italy's Lorenzo Benaglia and France's Cyrille Lemoine, lying in second and third places, the two separated by just 8 points.
In Ski GP1 Poret has an almost unassailable lead and the title again firmly in his grasp - and this year he is fully fit!
Poret has been the standout performer in 2012 and will take to the waters of the River Liu unbeaten in six outings and will be looking to extend his run of consecutive Grand Prix titles to four – to add his wins in Liuzhou (2011) and Doha and Golfo Aranci earlier this year.
A string of maximum points in Doha and Golfo Aranci puts the defending Ski GP1 World Champion 38-points clear of Spaniard Naco Armillas and a further 12 points clear of Italy's Emanuele Balzer, who is out with a knee injury.
Missing from the line-up in Liuzhou will be the ever spectacular and apparently unbeatable Slovenian Freestyler Rok Florjancic . Florjancic R is unbeaten in his last six visits to the water and is the current points' leader, but his absence now throws open the battle for the title and puts his younger brother Nac into p1 with a 24 points advantage over Frenchman Romain Stampers in third spot.
Stampers will not have forgotten that it was the 'wild cards' handed out to the Florjancic brothers last year that cost him his first Freestyle World title, their double one-two finishes ahead of him robbing him of points and allowing Italy's Valerio Calderoni in to steal the Championship.
In Ski Ladies GP1 the news that defending Champion Julie Bulteau misses the final round means a straight two-way fight for honours between Championship leader, Italy's Stefania Balzer and Slovenia's Pija Sumer, but Balzer is the favourite with a 20-points advantage.
Free practice runs from 10.20 - 12.40hrs (local) tomorrow with official qulaifying taking place from 15.00 - 17.10hrs (local).