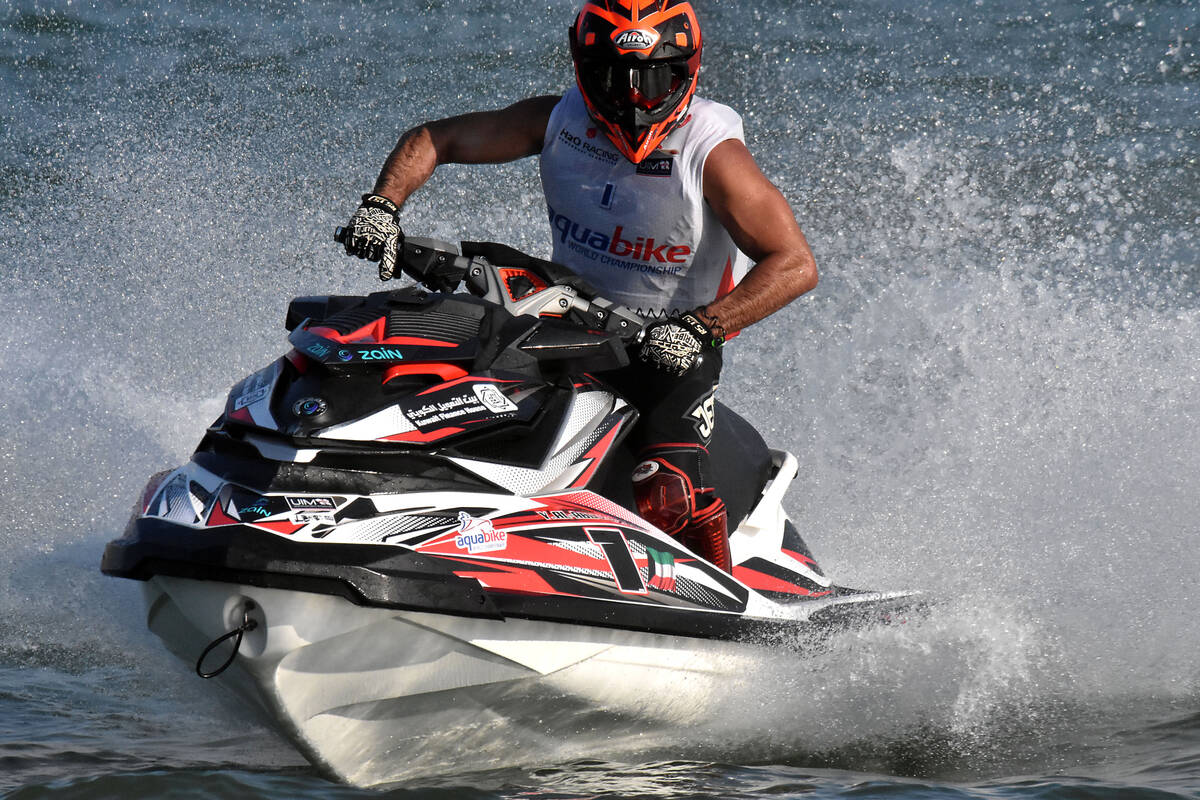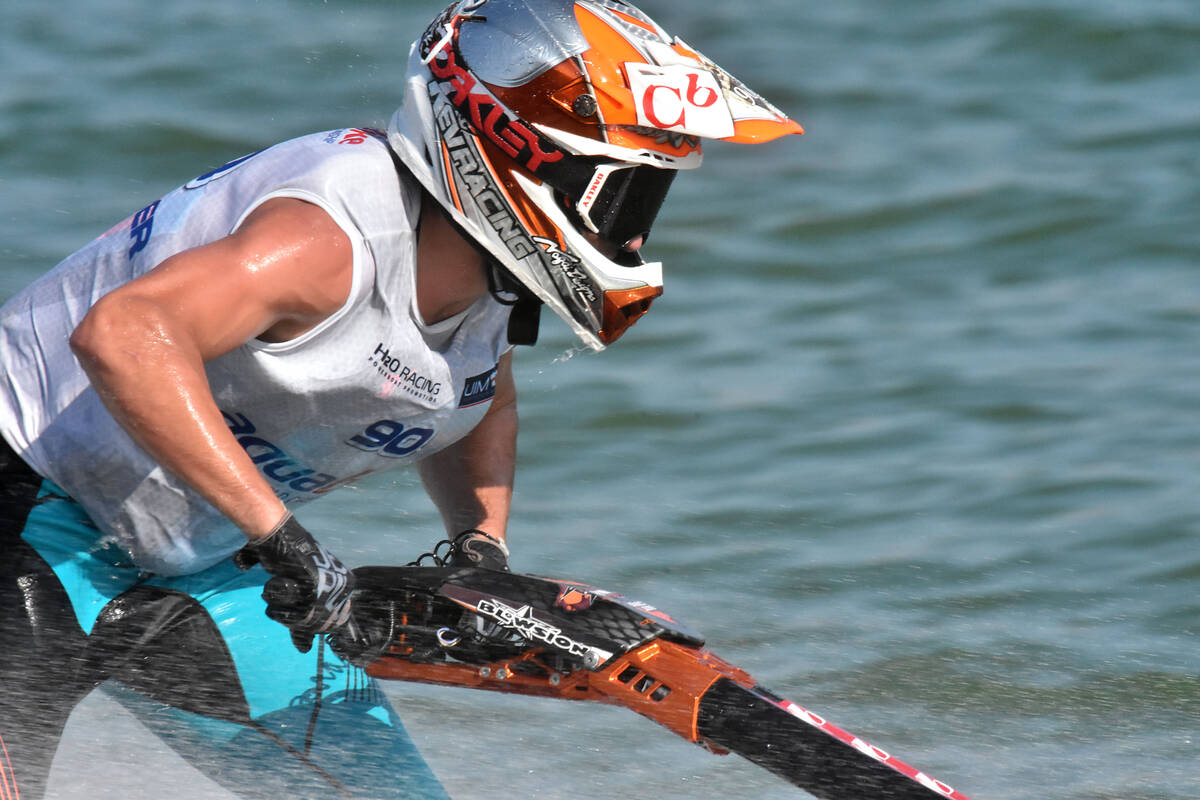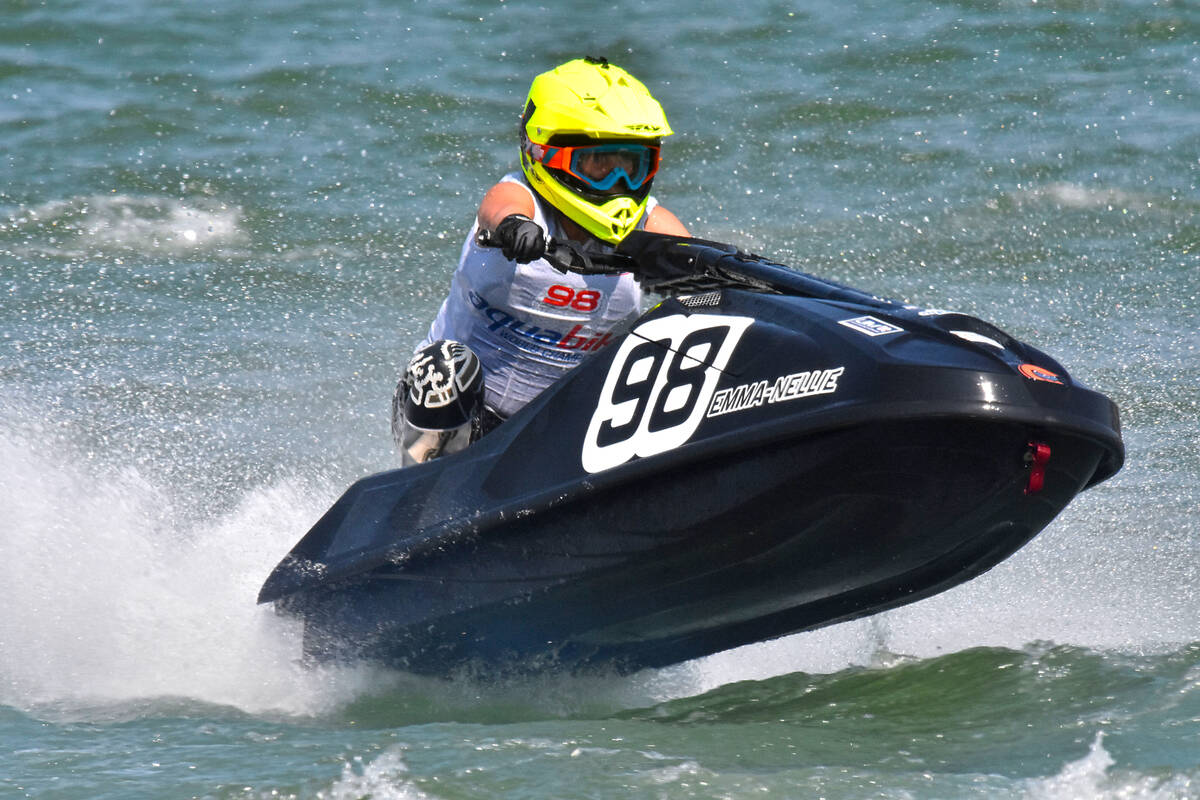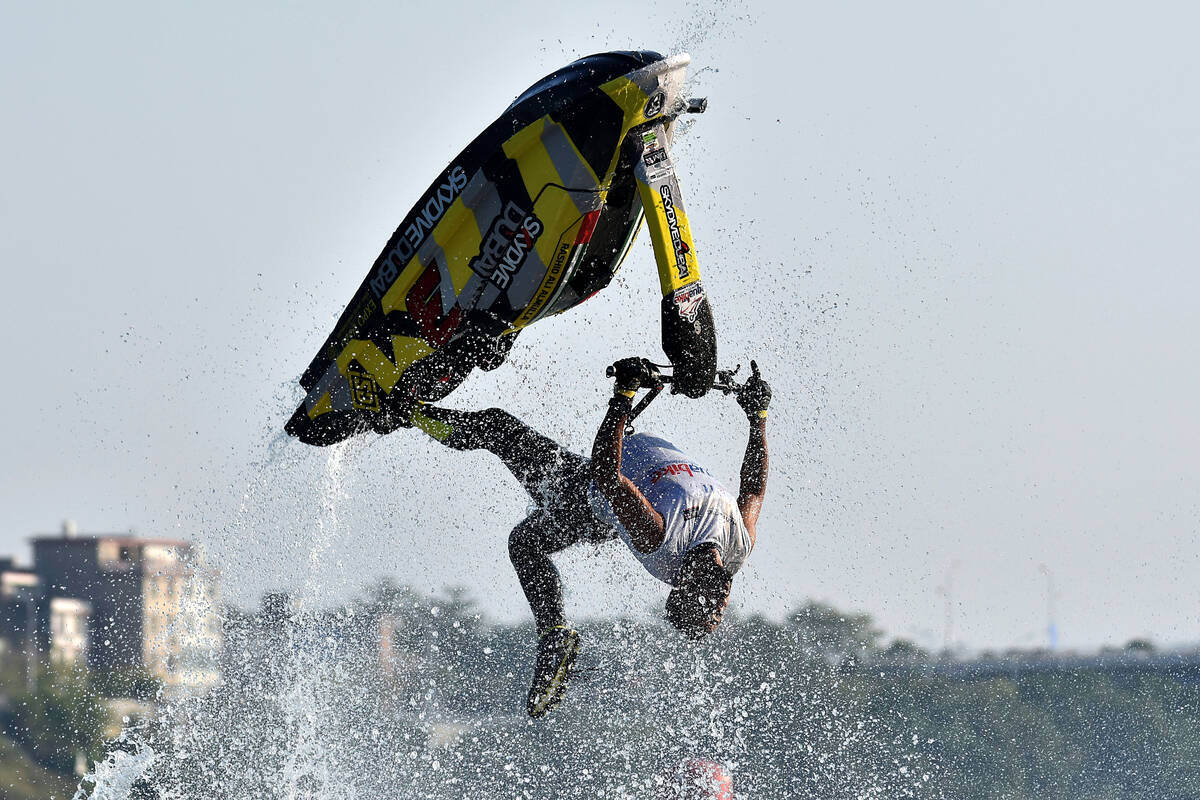 04 October 2016
ABDULRAZZAQ, REITERER AND ORTENDAHL ON POLE IN LIUZHOU
Tuesday, 4 October, LIUZHOU (China): The fight for the Runabout GP1 world title looks set to continue at the UIM Aquabike Grand Prix of Liuzhou as Yousef Al Abdulrazzaq and James Bushell traded fastest laps in official qualifying, with the defending champion Abdulrazzaq coming out on top.
The one and two in the championship standings both topped the times sheets and Bushell looked to be on course for his second pole of the year with 1:34.27s, but with the clock counting down Abdulrazzaq posted his best time, 1:33.45s. Bushell went again and despite improving to 1.33.72s, fell short, his best time then discounted by officials for dangerous driving. "I am in the right place and so far everything looks good," said Abdulrazzaq. "We are waiting to find out if it will be a rolling start or off the pontoon. But whatever it is it will be important to get to the first pin in front."
Sweden's Lars Akerblom was going for his second pole of the year and topped the times in Q1 but was unable to find the pace and settled for third, 2.20s in arears.
There was a dramatic coming together at the beginning of the second session when Jeremy Perez and Mattia Fracasso collided heavily, and both riders having their best laps deleted, Fracasso for obstructing another rider and Perez for dangerous driving. Tomorrow they start race 1 side-by-side from 8th and 9th!
In Ski GP1 defending world champion Kevin Reiterer has the upper-hand for race 1 after taking his first pole of the season, with two of his title rivals slipping up.
Reiterer left it late and started his final flying lap just seconds before the chequered flag was raised, his time of 1:33.03s denying Stian Schjetlein of his first pole by just two-tenths of a second. "I took a bit of a chance today but it paid off," said a smiling Reiterer. "The ski felt really good and this circuit is great and I am sure there will be some big fights out there tomorrow. It's the same ski I used last time, its fast and I am getting quicker on it each time."
Mickael Poret produced his best qualifying performance this season going third quickest in 1:35.33s ahead of Antione Goethals, also getting his best starting slot. But it was not a good day for championship leader Jeremy Poret who will start in fifth and seems mystified about what is going wrong with him or the bike.
Also on the back foot for tomorrow is Nacho Armillas who failed to make it into Q2 because of engine problems and at best will start from 11th, assuming he doesn't change machines.
It was normal service as usual in Ski Ladies with Emma-Nellie Ortendahl taking pole by 3.80s with a time of 1:37.31s from Estelle Poret, with Jennifer Menard third quickest. "I didn't really feel at my best today. I think maybe it's the heat and all the training I have been doing. But I just felt a bit drained out there," she said. "The circuit is quite tight and there were a lot of waves and I know how good Estelle is in rougher conditions, so I wasn't surprised that she put in a good time."
In Freestyle Rashed Al Mulla grabbed the advantage outpointing Rok Florjancic 90 to 89, with Nac Florjancic third with 80 points.
Races 1 and 2 of the UIM-ABP Aquabike Grand Prix of Liuzhou will be streamed live on aquabike.net tomorrow, Wednesday 5 October, starting at 09.55 (LOCAL) and 15.25hrs (LOCAL).