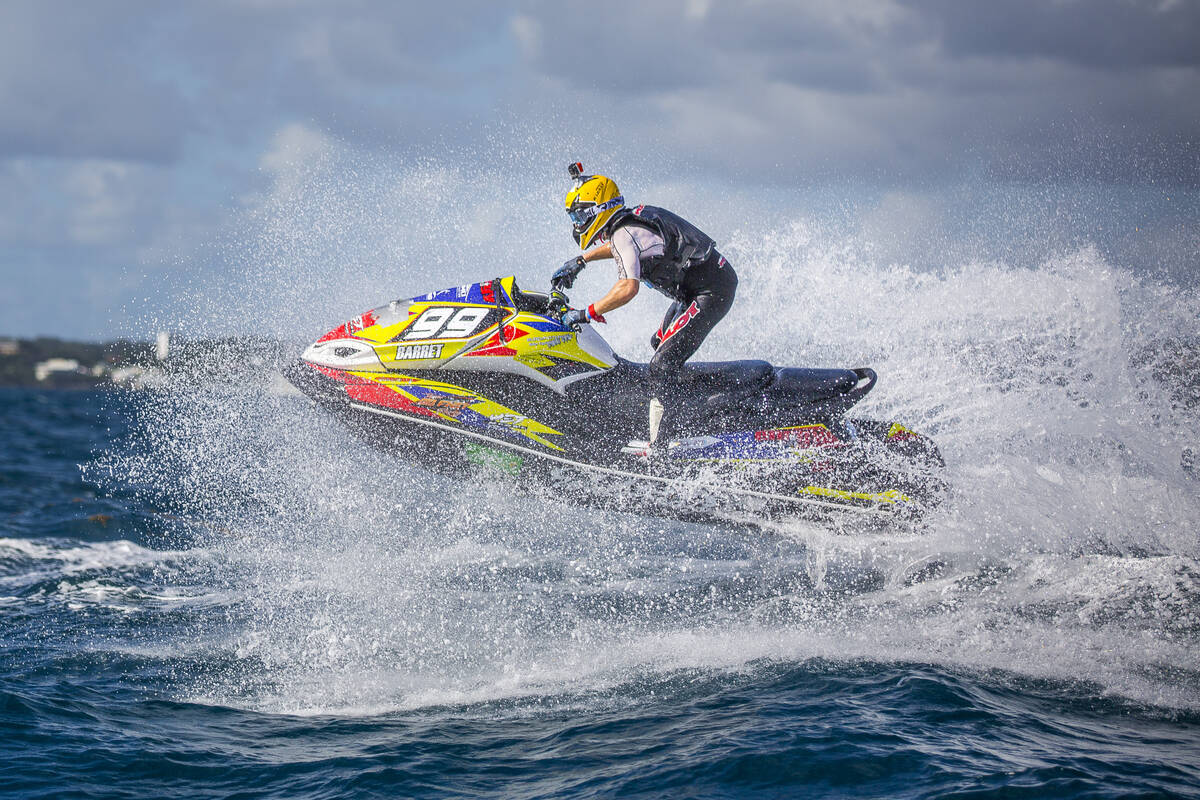 18 March 2016
ALEX BARRET TAKES EARLY LEAD IN KARUJET
Friday, 18 March, Plage de Viard, Petit-Bourg, Basse-Terre: A minutes silence in tribute to the late Jacques Boucher, co-founder of Karujet, marked the poignant moment as riders set out to tackle stages 1 & 2 of the 19th edition of the daunting Karujet, with French rider Alex Barret taking the early lead at the end of day one.
Barret, who led last year's event going into the final day before breaking and now looking to make up for that disappointment, won the opening stage and grabbed second in stage 2 to end the day top of the 35-rider standings with a 35.87second advantage over Guadeloupe duo, Pascal Gounouman and Yann Panama, who won stage 2.
Last year's runner-up Francois Medori is 1:33.67s off the leader in fourth ahead of 2011 winner Teddy Pons with Lucas Granger completing the top six.
In GP3 it was a three-way dice between America's Chis MacClugage, France's two-time winner of the Karujet, Cyrille Lemoine, and local rider Vincent Thomas, with MacClugage coming out on top.
Overall results after stages 1 & 2
Runabout GP1 Pro
1 Alexandre BARRET (130) 1:01:58sec
2 Pascal GOUNOUMAN (27) 1:02:33sec
3 Yann PONAMA (98) 1:02:45sec

Runabout GP3
1 Chris MACCLUGAGE (111) 1:12:46sec
2 Cyril LEMOINE (9) 1:13:32sec
3 Vincent THOMAS (1) 1:14:14sec