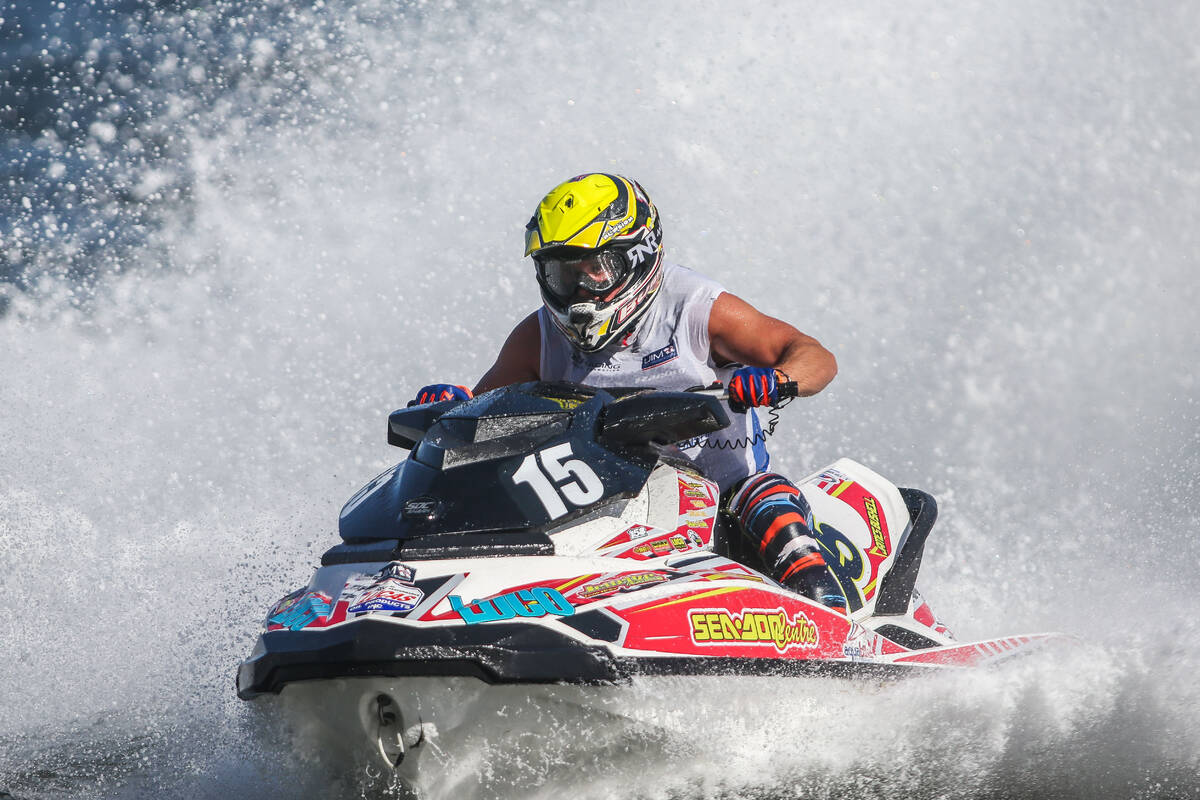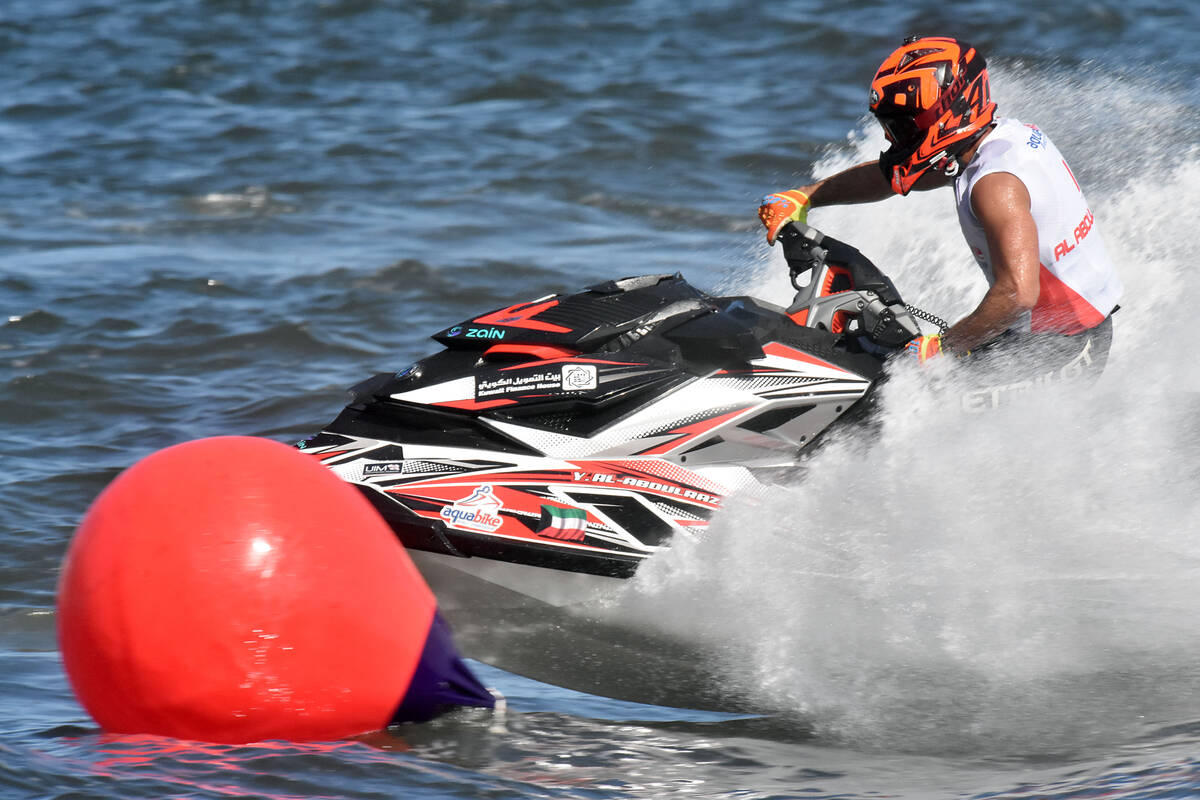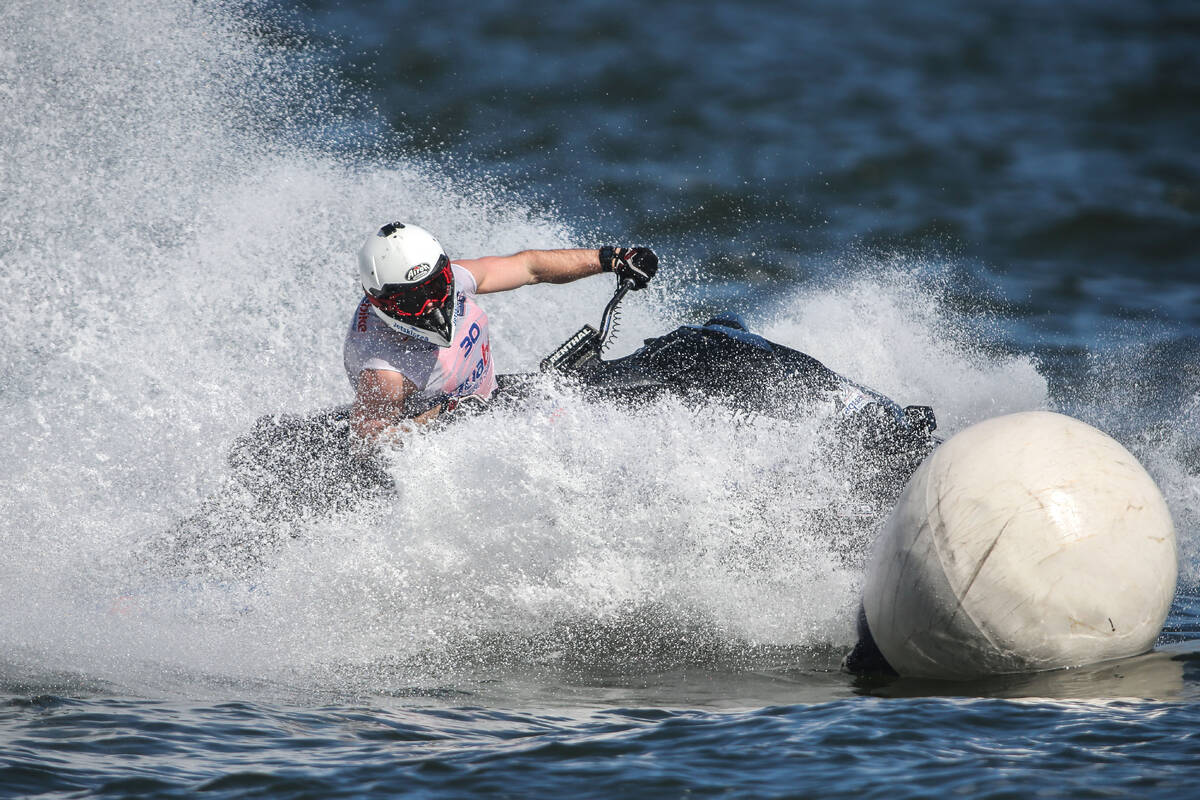 19 December 2016
BUSHELL ON POLE IN SHARJAH – ABDULRAZZAQ STARTS IN SECOND SPOT
Monday, 19 December, SHARJAH (UAE): Runabout GP1 title rivals James Bushell and Yousef Al Abdulrazzaq will start side-by-side in race 1 of the UIM-ABP Aquabike Grand Prix of Sharjah, with Britain's Bushell edging out his Kuwaiti rival by 2.41s in qualifying to take his second pole position of the year.
Both Bushell and Abdulrazzaq eased through Q1 but it was Bushell who set the pace in Q2 and ultimately the target time to beat with a blistering first flying lap of 1:47.38s. Abdulrazzaq's first run was four seconds of the pace but he closed the gap to just over two seconds on his final run, with Sweden's Lars Akerblom third quickest, Jeremy Perez, Christophe Agostinho and Marcus Jorgensen completing the top six.
But Bushell's winning time has come at a cost with the pole-sitter towed off the circuit with either a broken propeller or driveshaft.
It was a frustrating day for Poland's Andrzej Wisniewski and Italy's Alessio Schintu, both riders failing to get out because of engine problems.
Bushell has the pole but Abdulrazzaq has a 35 point advantage and knows that he just has to shadow his rival to the chequered flag in tomorrow's race to take the title for a third time.
For full classifications:www.aquabike.net/results