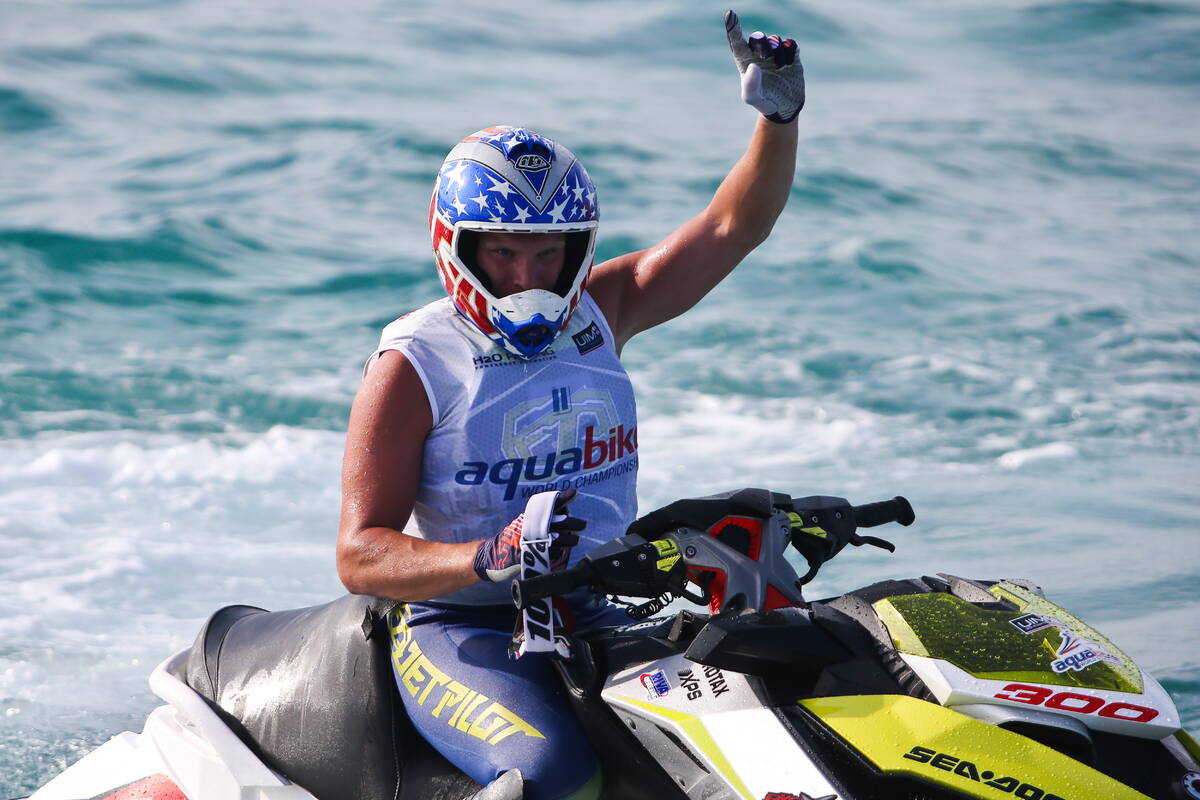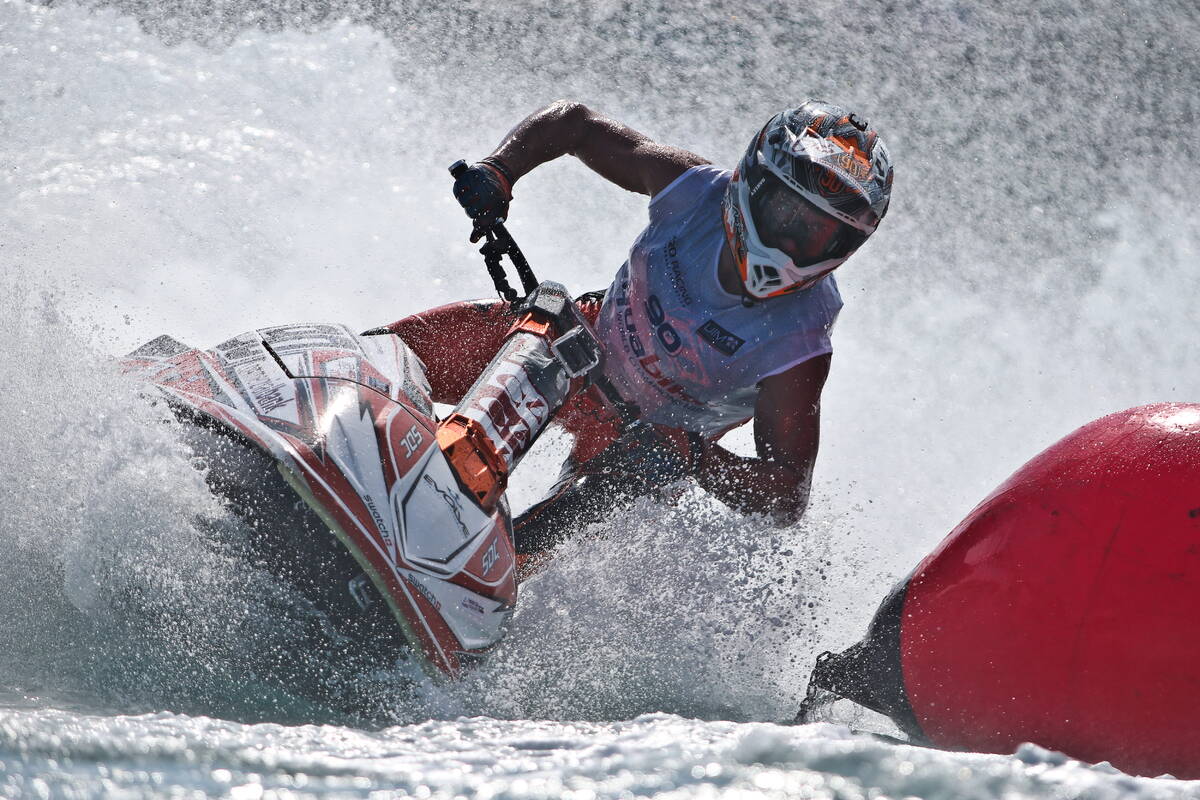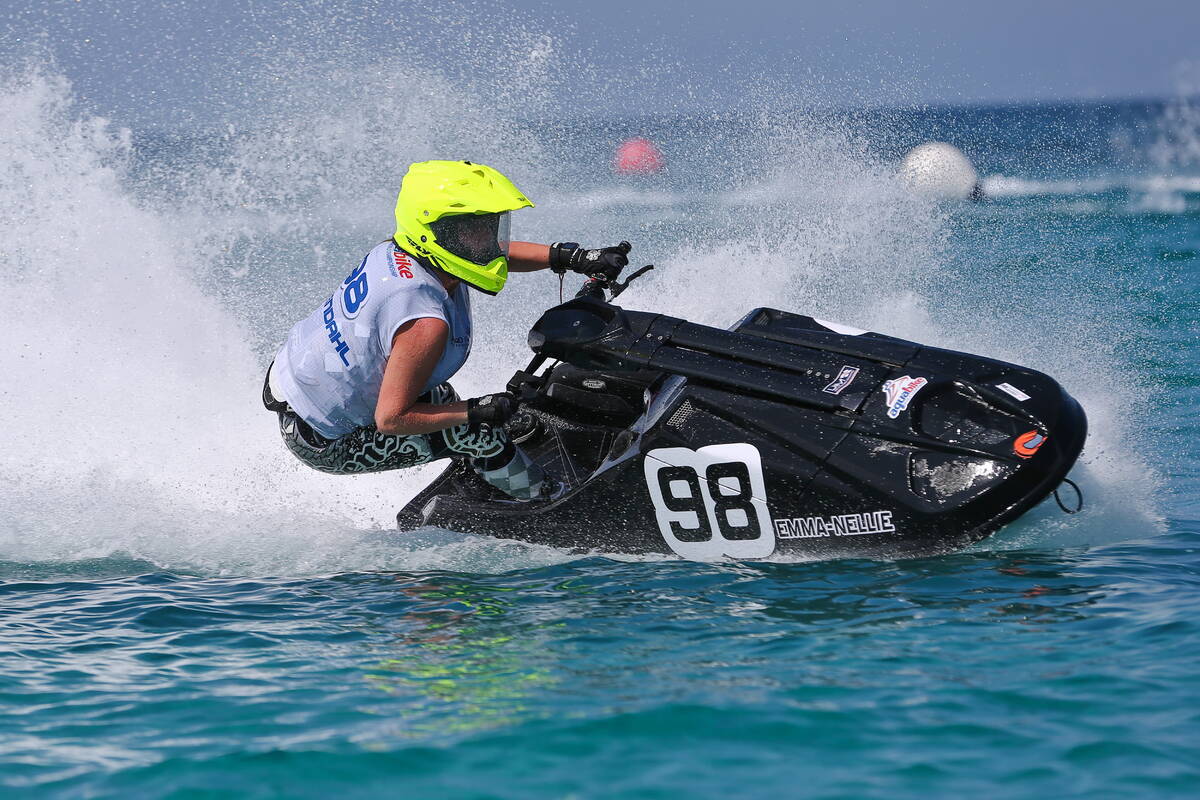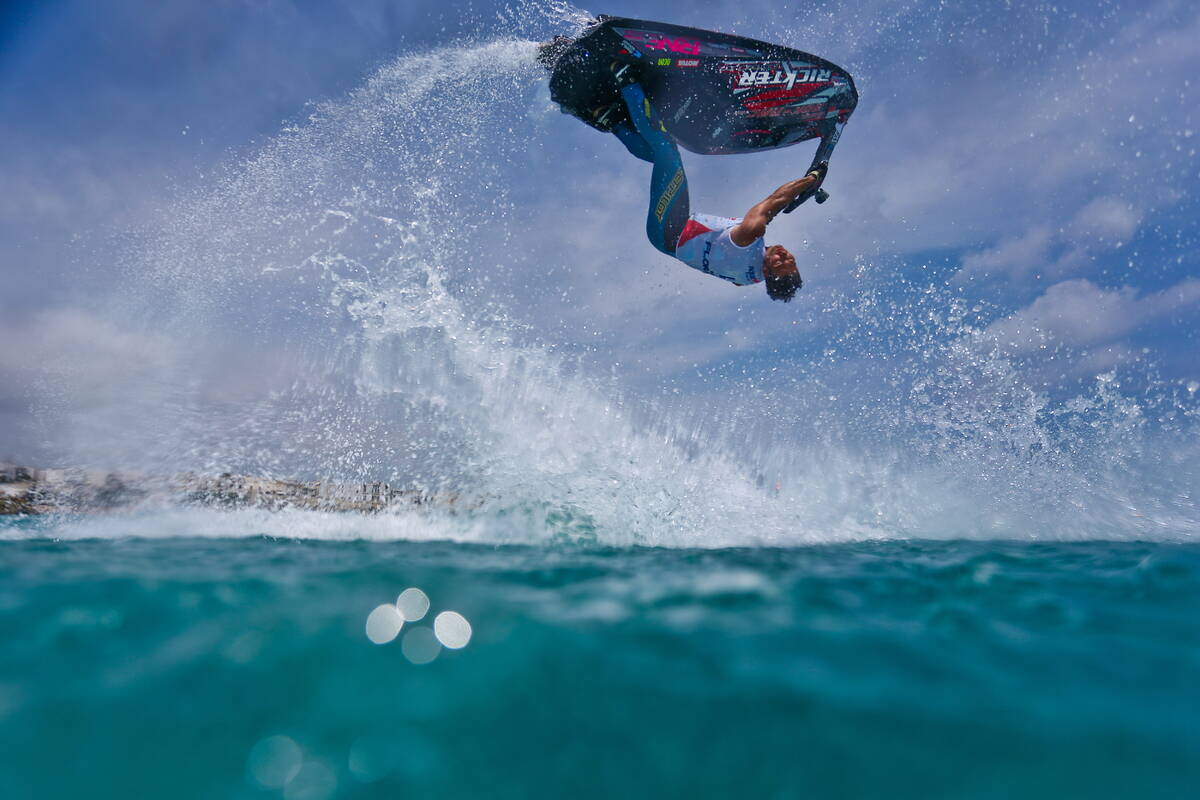 22 June 2016
DENIA READY FOR FIESTA OF RACING AT GRAND PRIX OF COSTA BLANCA
Wednesday, 22 June, DENIA (Spain): Over 100 riders representing 24 countries will take to the waters off Denia on Spain's eastern Mediterranean shoreline at this weekend's Grand Prix of Costa Blanca, round 2 of the UIM-ABP Aquabike Class Pro World Championship.
As well as the world's elite riders in Runabout GP1, Ski GP1 and Freestyle, Denia will also play host to the World Championship for Runabout GP2 & 3, Ski GP2 & 3 and Ski Juniors.
After round 1 in Italy the top of the points' standings in Runabout makes interesting reading and looks rather unfamiliar, with UIM-ABP tour newcomers Marcus Jorgensen and James Bushell sitting in first and third spots, Sweden's Johan Johansson claiming his first ever podium in second with Frenchman Christophe Agostinho fourth.
All eyes will be on Jorgensen to see if the man from Denmark can repeat his heroics of just under two weeks ago in Italy when he surprised the more established riders, winning both heats to take maximum points and claim a Grand Prix title on his maiden UIM-ABP tour outing.
Equally impressive was the debut of British ace James Bushell, qualifying in pole for heat 1 but breaking, then driving from the back of the field of 21 to finish second in heat 2 and grab the third podium slot.
Bushell showed he clearly has the pace and whilst Jorgensen admitted to riding his luck with several of the fancied runners dropping like flies in heat 1, he held off a hard charging Bushell in heat 2 to claim a deserved double win. In Denia he will no doubt face a clutch of riders all intent on making up lost ground and points.
Two riders with points to make up are defending world champion Yousef Al Abdulrazzaq from Kuwait who salvaged 16 points with a third and European champion Jeremy Perez from France, grabbing three less in fourth both breaking in heat 1. Poland's Andrzej Wisniewski rounds out the top six and will hope to have resolved the reliability issue that saw him lose the race lead and stop in heat 2 last time out.
In Ski it is hard to pick a winner, what is guaranteed is that it will be a tantalising battle between Kevin Reiterer, Nacho Armillas, Jeremy Poret and Stian Schjetlein. All were happy with their results in the opener and lining up to Denia are separated by just two points.
Austria's defending world champion Reiterer and Spain's GP2 European champion Armillas share top billing on 38 points, but Reiterer has the bragging rights of the GP win and also a luxury dilemma of which bike to run, his newest SDC Trak which he feels he needs to develop further or the old bike that carried him to victory.
Three-time world champion Poret is another running in a new machine, a Bullett V2, so too is Schjetlein, a ProForce, the French and Norwegian riders both on 36 points after trading second and fourth slots in Italy.
Sitting in fifth place and the best-of-the-rest is Italy's Alberto Monti who held the world titles in 2001 and 2005 and will line up for practice and qualifying on Thursday celebrating his 50th birthday.
If the script doesn't change in the Ladies division the fight will be between French duo Jennifer Menard the defending world champion and Estelle Poret, but for the lower spots on the podium as it is hard to fathom where they will find the pace and performance to get close to Emma-Nellie Ortendahl.
At 17, Ortendahl from Alvangen in Sweden looks unbeatable; from GP winner and world championship runner-up last year she has upped the stakes in 2016, switching to a new ProForce and in both her European and World Championship outings this season is unbeaten.
Joining the line-up in Denia is three time world champion Julie Bulteau, making only her second appearance on the tour since 'retiring' from top-flight competition at the end of 2012, and Spain's Sandra Fernandez who lifted GP titles in Ibiza in 2014 and in Qatar last season.
Looking to make up for the penalty that cost her a certain podium slot in Italy will be Portugal's European GP2 champion Beatriz Curtinhal who won her first GP1 title at the last race of 2015 in Sharjah.
Slovenia's Rok Florjancic continues to dominate in Freestyle and last time out added to his remarkable winning tally, topping the points in both heats to record a fifteenth GP win. But the competition is getting closer to him and as always the challenge is led by two-time GP winner his younger brother Nac and this year both have to look out for the UAE's Rashed Al Mulla.
The start of a non-stop action packed timetable starts with practice on Thursday [23 June] at 0930hrs [local] followed by qualifying at 1600hrs.
For more information:
http://aquabike.net/races/2016/world-circuit/grand-prix-of-costa-blanca