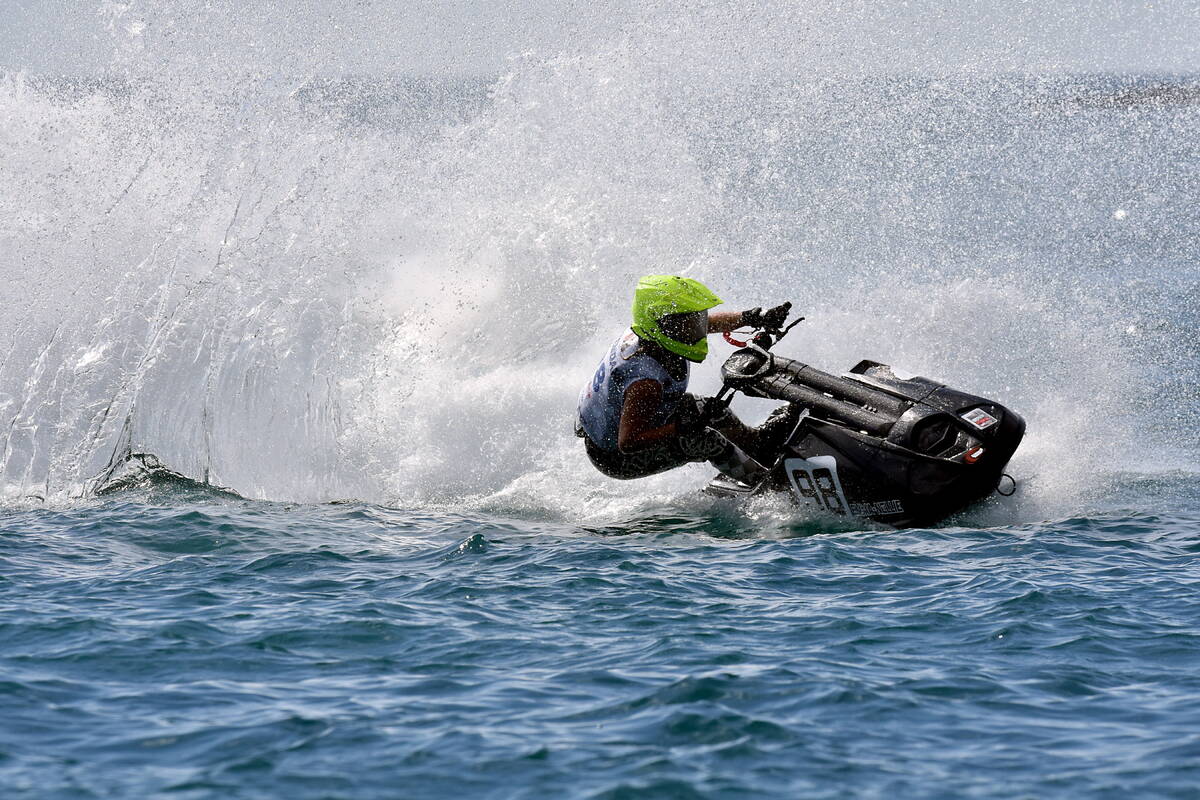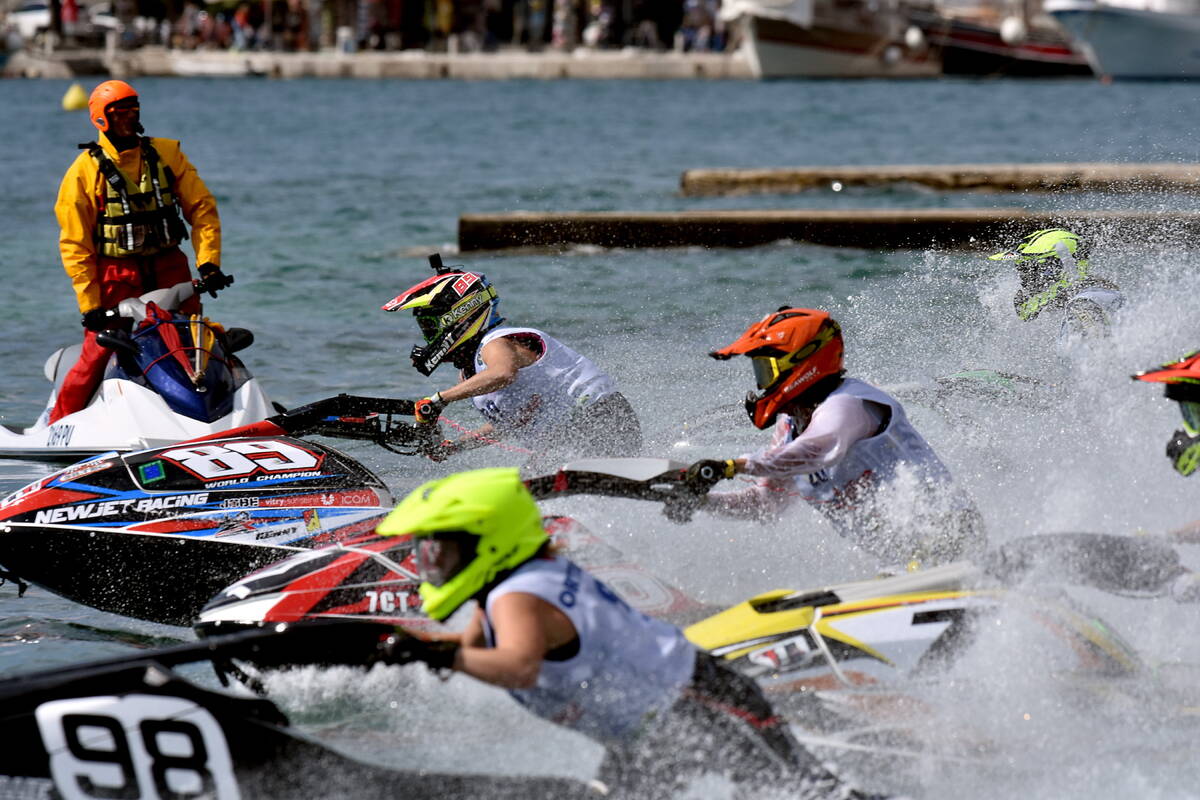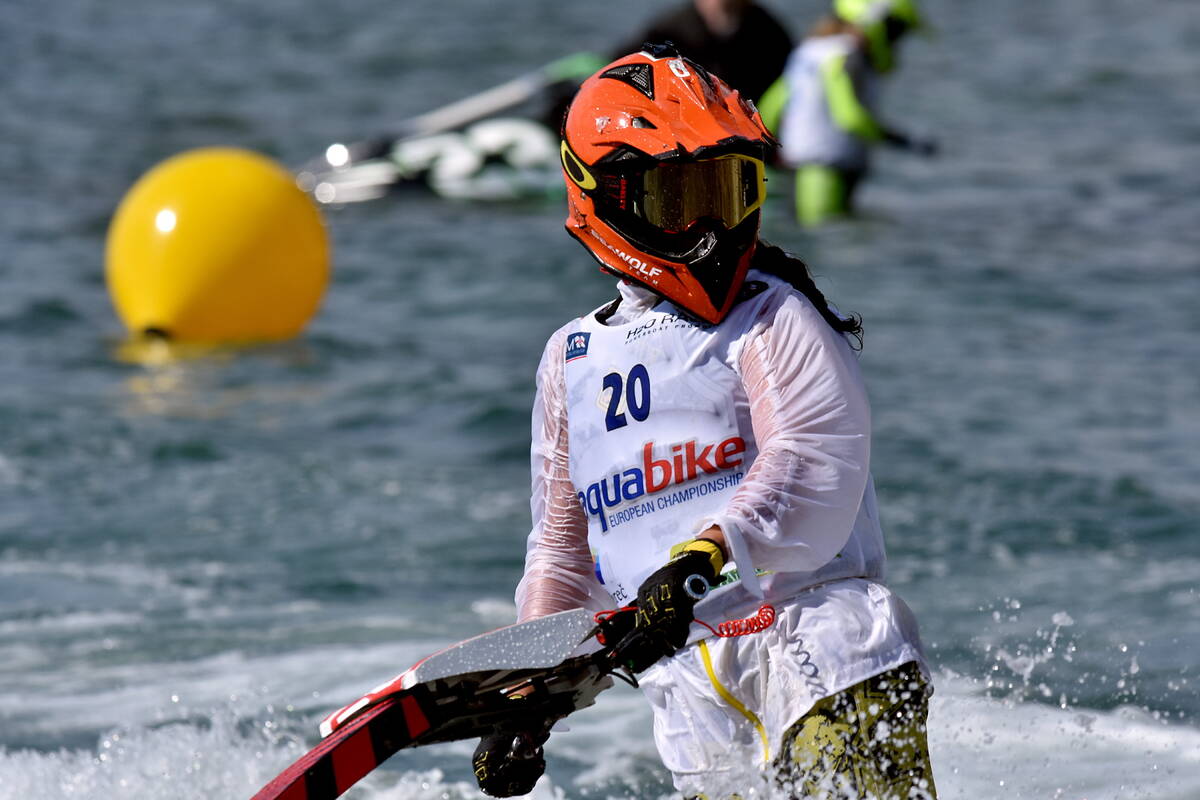 16 May 2016
EMMA-NELLIE'S PERFECT WEEKEND IN POREC
Monday, 16 May: Just narrowly missing out on the world title in 2015 seems to have spurred Emma-Nellie Ortendahl on, the young 18-year-old Swedish sensation delivering the perfect scorecard in Porec at the opening round of the UIM-ABP Aquabike European Championship.
Two-time World Champion Jennifer Menard and defending European Champion Beatriz Curtinhal had no answer, the pair trading second and third spots and fighting for the lower steps of the podium. Fourth place went to Virginie Morlaes ahead of Marta Sorrentino and Zofia Radziwilowicz.
Ortendahl, from Alvangen, was imperious throughout the two days; she blitzed the 11-rider line up from the off and was 6.732 seconds quicker than nearest challenger Menard in qualifying, winning race 1 by a country mile, over 52 seconds clear off Menard with Curtinhal in third.
Race 2 was a more closely contest affair, this time the difference was 19 seconds with Curtinhal ahead of Menard, but again both behind the Swede, who went on to close out the weekend in race 3 unbeaten and posting maximum points.
Ortendahl is clearly up for whatever battles lay ahead and has been training hard and working even more closely with SAS Racing teammate Stian Schjetlein. "He has been over in the US as a professional racer, to work with and give input to Chris Hagest who has developed a new hull, the ProForce.
"So in February the team went over to Lake Havasu City, Arizona to get me to test the ProForce that Stian had been working so hard with the past year.
"The amount of training I´ve been doing has increased since last year, and I´ve really been taking care of the pre-season to be as ready as possible for 2016. So the training camp in the US was packed with morning training and lots of riding until the sun went down.
"The decision that was made after that week to race this season with the new ProForce with an 1100 engine which I think will really let me push my riding to the next level and I have put in lots of hours on the ProForce at home in Sweden. "
Ortendhal has also recently become an ambassador for Gainomax, a big Sports Nutrition company in Scandinavia. "I´m really proud to be a part of Team Gainomax, a group of athletes who inspires others by their dedication in training and sport," she said, adding. "I hope that my bigger input in my racing this year will bring a bigger outcome. I'm looking forward to the World Championship in all the wonderful locations and mostly to some good racing with tough opponents."