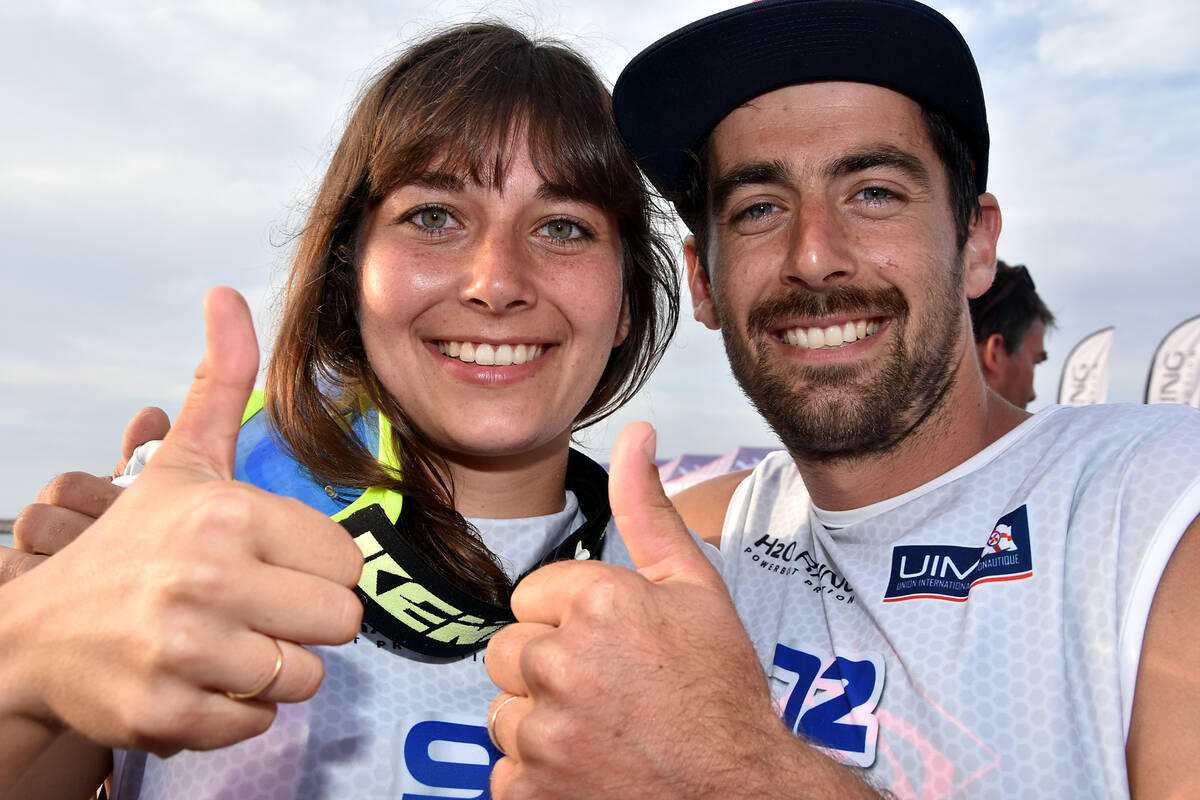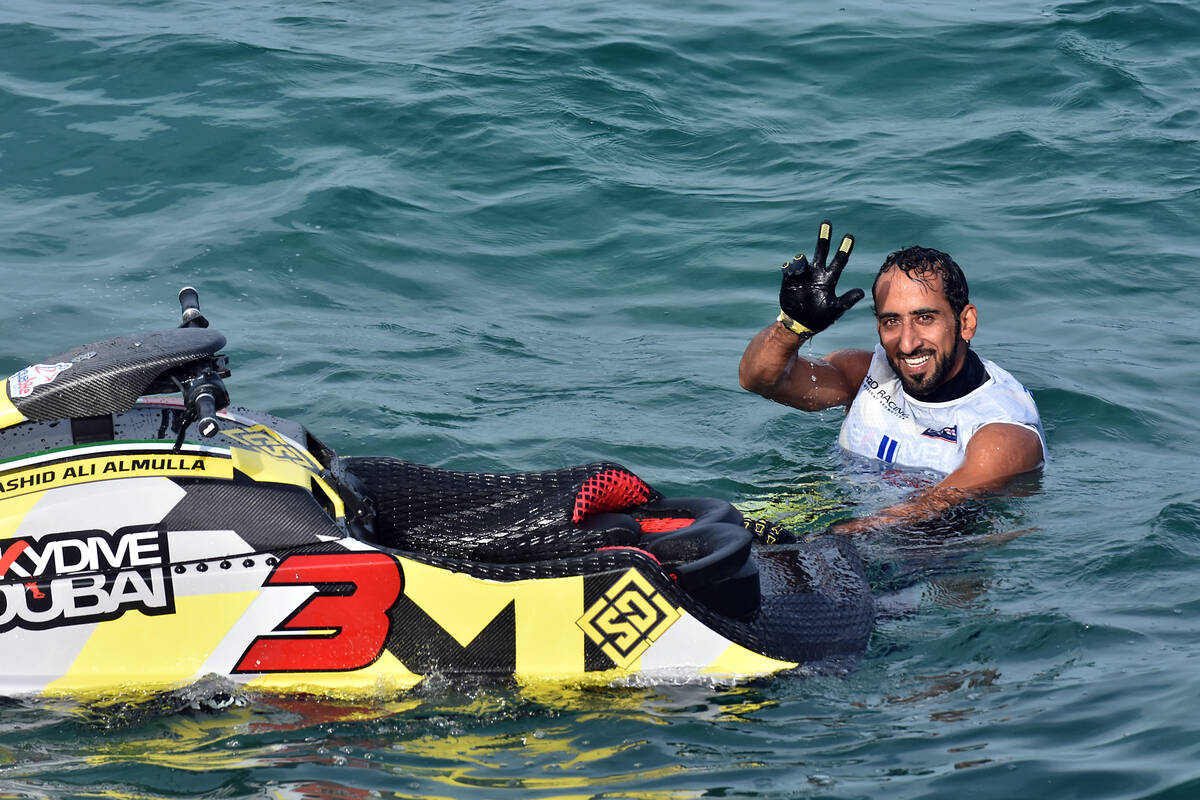 25 June 2016
ESTELLE AND JEREMY PORET CELEBRATE WINS AT GRAND PRIX OF COSTA BLANCA IN DENIA
*Champion Abdulrazzaq cruises to win double in Runabout GP1
*Al Mulla wins Freestyle with style
Saturday, 25 June, DENIA (Spain): Estelle and Jeremy Poret created a little piece of history today becoming the first brother and sister to climb onto the top step of the podium and win Grand Prix titles at the same event.
In Runabout GP1 defending world champion Yousef Al Abdulrazzaq simply outclassed the field off 18 to complete the Denia win double, with Freestyler Rashed Al Mulla winning his first Grand Prix and ending the Florjancic brothers four year run of collective GP wins.
For Estelle Poret the Grand Prix win in Ski that she was so desperate for after coming so close on several occasions was sealed with a comfortable second place in today's heat after victory in heat 1 yesterday. "This was what I have wanted and waited for, for a long time. I am very happy indeed," said the 20-year-old from Beynost in France. "My Ski was really good and when Emma went passed I knew that all I needed was to follow, not take any chances and that second would give me the overall win."
Starting from pole position Poret led the opening lap but was passed on lap 2 by a hard charging Emma-Nellie Ortendahl, clearly looking to make up for her somewhat ragged showing yesterday. With clear water ahead she resumed normal service and raced off into the distance going on to take the chequered flag, winning by over fifty seconds and taking second place overall and maintain her lead in the championship standings.
Third place in today's heat went to Beatrix Curtinhal after Julie Poret Bulteau was given a two lap post-race penalty for cutting the course, the decision also elevating Jennifer Menard to fourth to put her on the podium in third.
In the men's division Jeremy Poret was pushed very hard for seven of the 10 laps by Kevin Reiterer on his way to his Denia win double to claim his eleventh Grand Prix title. The two raced line astern and were separated by just seconds for seven laps when a broken driveshaft ended Reiterer's challenge leaving Poret comfortably clear of the chasing but distant pack and taking the win by 12 seconds. "To take my first win with my new Ski feels very good," said Poret. "I am sorry for Kevin but I am proud of this result for me and my whole team who have worked so hard. I now lead the champion ship and that's where I want to stay."
Spaniard Nacho Armillas who earlier in the day clinched the Ski GP2 world title, produced a brilliant drive from 12th place cutting his way through the field to finish second and take third overall following a two lap post-race penalty for cutting the course handed to Alberto Monti who took the chequered flag in third, with Stian Schjetlein also moving up a place and taking second overall.
In a somewhat processional second heat in Runabout GP1 Yousef Al Abdulrazzaq was the standout rider, leading from start-to-finish to claim overall victory with his second win in two days. "Today the conditions were very different. I grabbed the lead from the start and kept a good pace and was able to pull away and control the race." said the defending champion.
Denmark's Marcus Jorgensen made it two podiums in two Grand Prix, taking second overall with third place today after finishing second in heat 1. Britain's James Bushell made a brilliant start from sixth to finish second and take third overall for his second podium in two outings on the UIM-ABP tour.
In Freestyle Skydive Dubai's Rashed Al Mulla produced a second stunning performance to beat both Rok and Nac Florjancic for the second time in two days to take his first Grand Prix title, Rok turning the tables on his brother in heat 2 to take second overall.