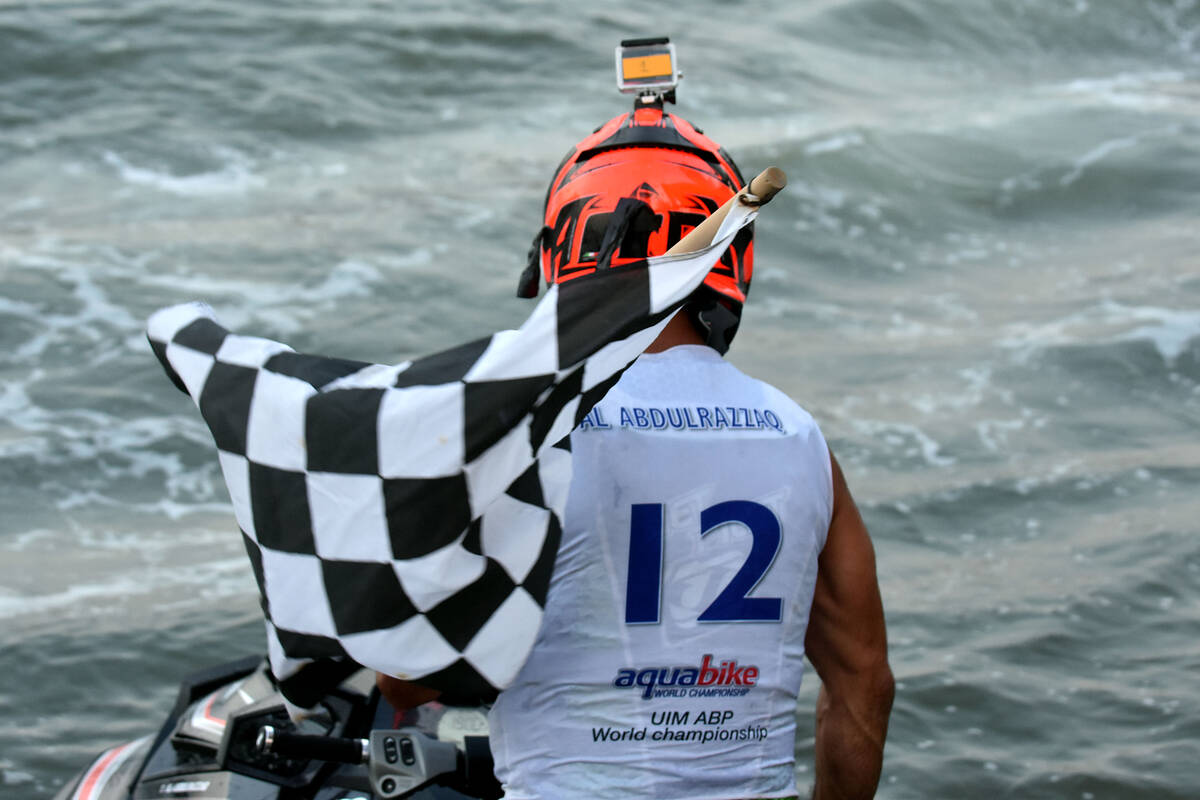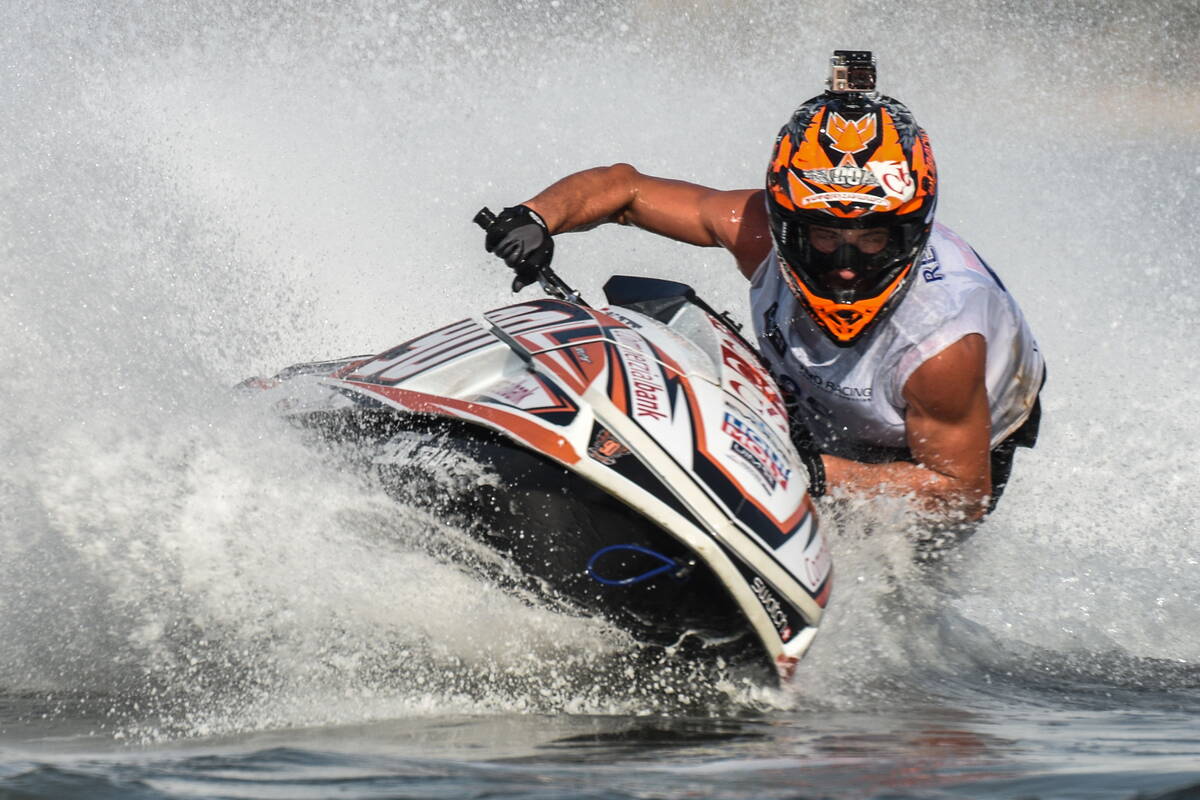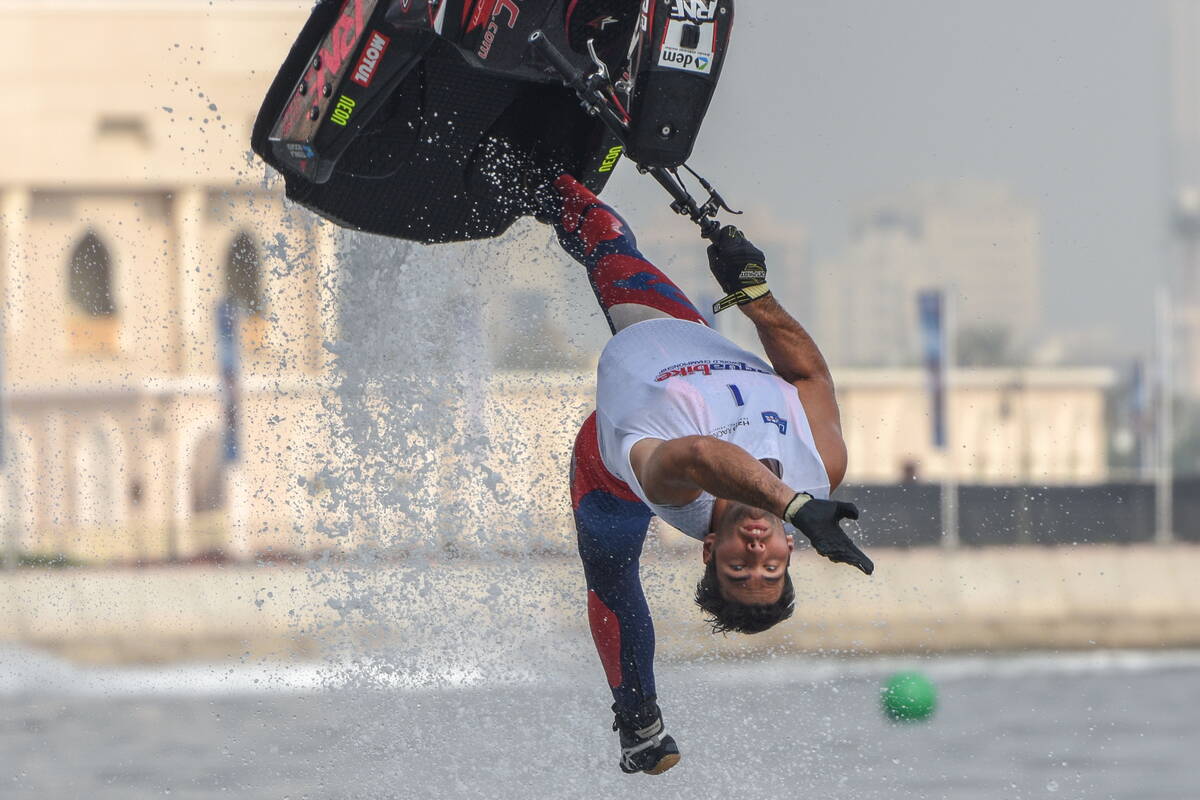 09 June 2016
EXPECTATIONS HIGH FOR SPECTACULAR SEASON AHEAD AND OTRANTO OPENER
Thursday, 9 June, OTRANTO (Italy): The eagerly anticipated start to the 2016 UIM-ABP Aquabike Class Pro World Championship launches in Otranto, Italy this weekend [10-12 June].
Expectations are running high for another spectacular and nail-biting season with competitors and organisers looking to start out with the same high octane action and levels of intensity that rounded out 2015 so spectacularly.
Heading up the line ups in Otranto is a quartet of riders setting out on the road to defend their world titles; Kuwait's Yousef Al Abdulrazzaq in Runabout, Austria's Kevin Reiterer and France's Jennifer Menard in Ski and Slovenia's Rok Florjancic in Freestyle.
Abdulrazzaq won the championship for the first time in 2013 and pulled off a last ditch title win in Sharjah last year passing points and race leader, and seemingly the champion elect Jean-Baptiste Botti, halfway round the final lap to steal the GP win and the crown and he will be looking kick-start his season with a win and maximum points as he sets off in search of a third world title.
But the four-time Grand Prix and six-time heat winner will be the target for a raft of riders; amongst those lining up alongside the Kuwaiti is world number three and two-time and defending UIM European Champion Jeremy Perez, who has also topped the prestigious UIM Aquabike World Ranking for the last three years.
Also looking to be in the mix in Otranto are Qatar's Mohamed Al Heidus and Sweden's Lars Akerblom, both riders taking their first GP wins in Liuzhou in 2015 and 2014 respectively, French Champion Didier Chabert and Poland's Andrzej Wisniewski, all finishing in the top ten in 2015.
Italian interest will focus on 2011 World Champion Mattia Fracasso who missed the tour last year, former European and Italian Champion Lorenzo Benaglia and 2015 European GP2 Champion Alessio Schintu who steps-up to make his world championship debut.
Another joining the tour this year is one of the biggest international names out there, James Bushell, a multiple champion in the USA and Europe, a two-time winner of the Kings Cup and 10-times UK National Champion.
In Ski the competition will be equally fierce and Reiterer will be the man with the target on his back after making a massive impact, dominating the class and winning the title in his rookie season. Gunning for him, and with good reason after he ended their five year reign as champions, will be three-time World Champion Jeremy Poret and elder brother and twice Champion Mickael. Both have upgraded this year, Jeremy running his own team and switching to a Bullett V2 hull, Mickael joining the OHC works team as their official rider.
Spaniard and European GP2 Champion Nacho Armillas, a multiple Grand Prix and heat winner is another likely to be amongst the front runners, with the likes of top-ten runners Stian Schjetlein, Tomaz Kete and the incomparable and two-time World Champion Alberto Monti, who turns 50 in June.
As fierce will be the fight for top spot in the Ladies division, which rolls out one of its strongest fields of recent seasons; Menard has proven what a feisty and tough competitor she is, overcoming niggling injuries in 2015 and coming from being behind in the points to retain her title at the final event in Sharjah.
A future champion in waiting is Swedish sensation Emma-Nellie Ortendahl, who at just 17 narrowly missed out on becoming the sports youngest champion taking the runners-up slot last year, winning her first Grand Prix and stepping onto the podium twice in her first full season. She is clearly fired up for 2016, has upped her training schedule and visited the states to join SAS Racing teammate Schjetlein to test the new ProForce-Kawasaki zx-i 1100 package that both will use.
Starting her first full season on the tour is Spain's European GP2 Champion and world number three Beatriz Curtinhal. The youngster from Altea, who missed last year's first race, will be hoping to start this year as she left of last year, finishing on the podium in China and winning the Grand Prix of Sharjah.
For Estelle Poret, the world number two in 2014, the first target this year is that elusive Grand Prix win after coming so close on several occasions. The youngest of the Poret family racing dynasty, she is a proven heat winner and has made the podium five times and but for reliability issues in 2015 she would have more than likely bested her overall fourth place.
The 'senior' Lady of the tour is New Zealander Kylie Ellmers and if she gets her bike set-up and working without issues could well be a front runner and showed in Sharjah in heat 1 just how fast she is. Joining the tour this year are two newcomers stepping up from GP2, Virginie Morlaes and Lisa Caussin Battaglia, with the home crowd likely to be getting behind Marta Sorrentino.
In the upside down rather unique world of the Freestylers Slovenia's aerial aces Rok and Nac Florjancic head-up one of the strongest pre-season line-ups.
Following their series debut at the final event of the year in Liuzhou in China in 2011 the Slovenian brothers from Maribor have dominated this spectacular category, with the elder of the two, Rok, clinching his third consecutive world title in Sharjah in 2015, Nac lifting the title in 2012.
Both have impressive records, Rok's astonishing run of 12 straight GP and 25 heat wins ended by his brother in Qatar last year, and marked a turning point in their sibling rivalry with Nac finally emerging from his [Rok's] shadows after finishing runner-up to him 10 times winning two Grand Prix on the bounce and pushing his brother all the way in a nail-biting title fight and missing out by a mere seven points.
Facing them this year is the ever-present and very colourful Italian Roberto Mariani, the defending European Champion and world number three, and countryman Alberto Camerlengo, making his UIM-ABP World Championship tour debut.
Returning to the series for the first time since taking third overall in the championship in 2013 is Aleksandar Petrovic, with the exciting and very talented Rashed Al Mulla from the UAE, the only person other than Rok or Nac to win a heat in four years, completing the line-up.
First practice and qualifying take place on Friday, followed by two further practice sessions and heats 1 and 2 on Saturday and Sunday.