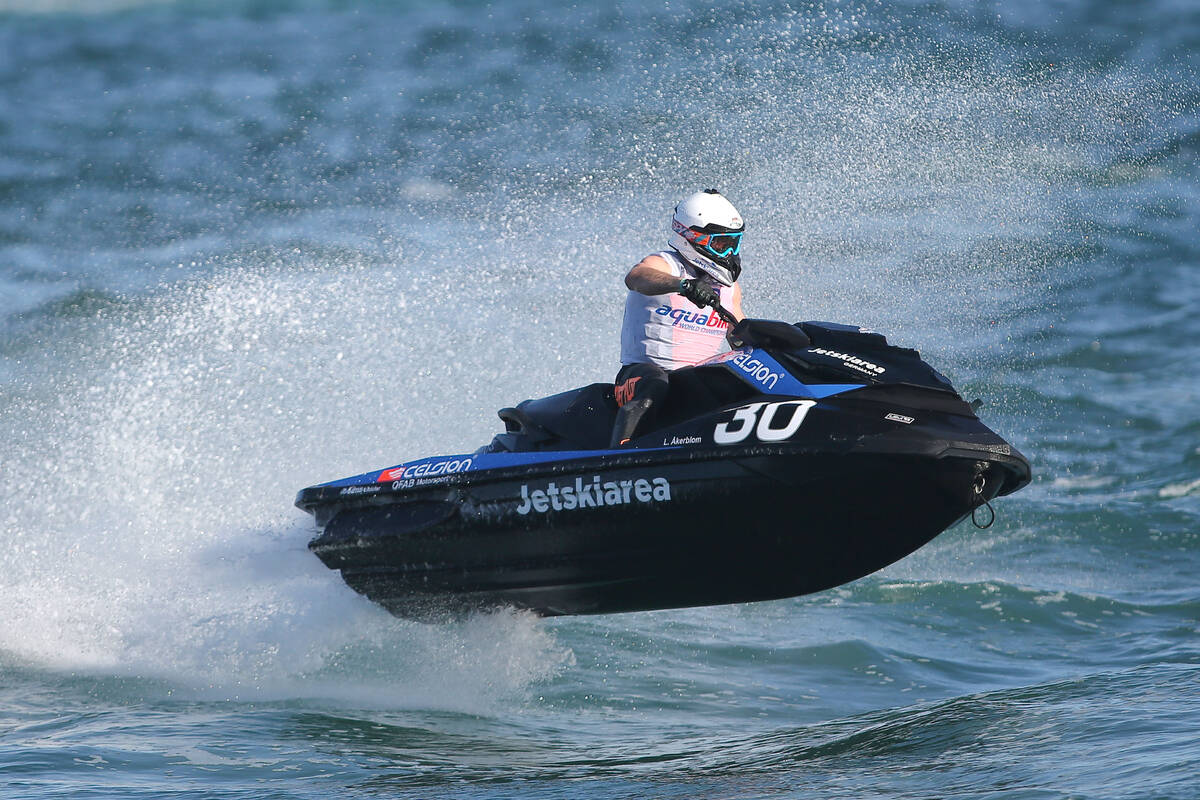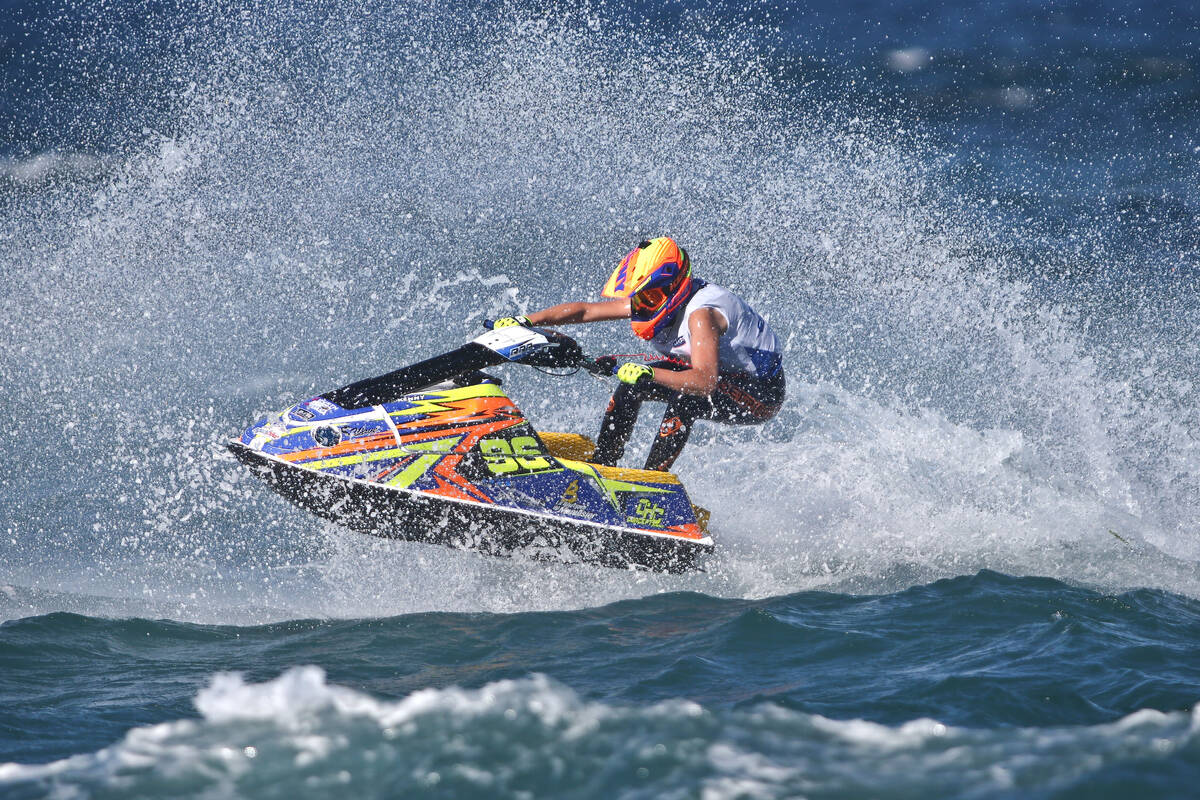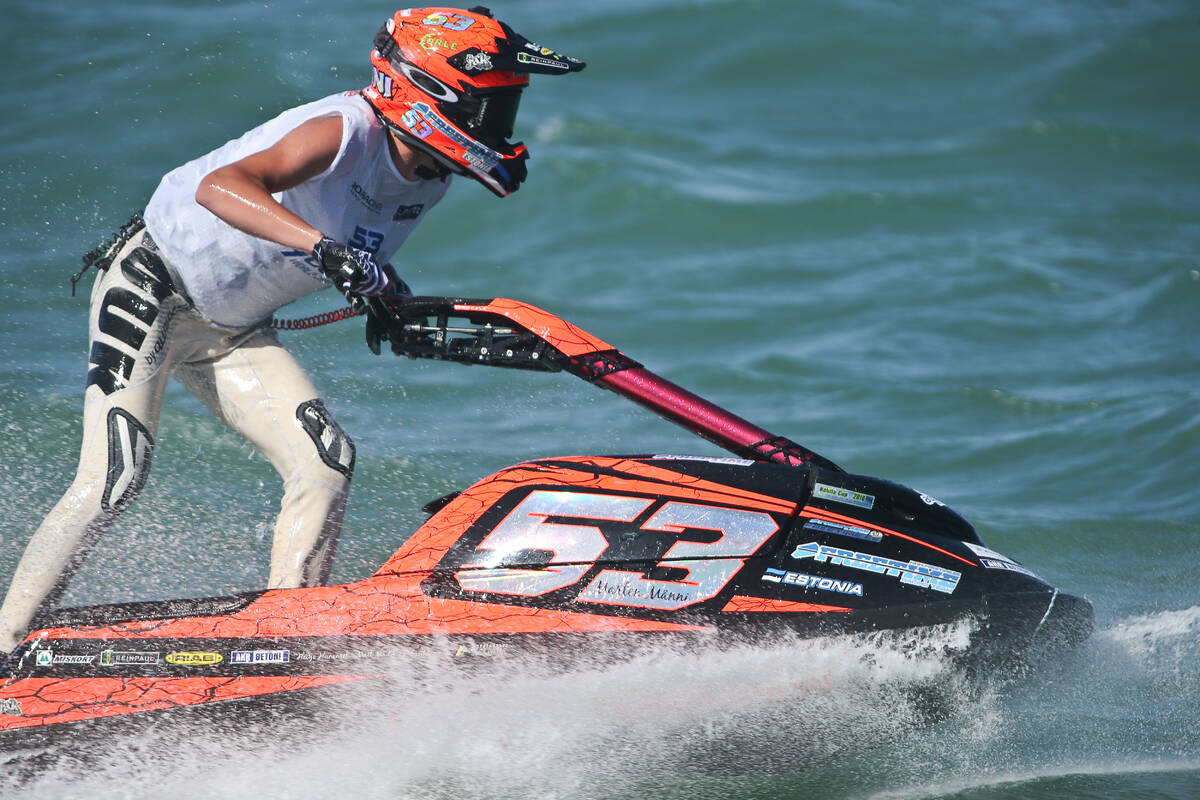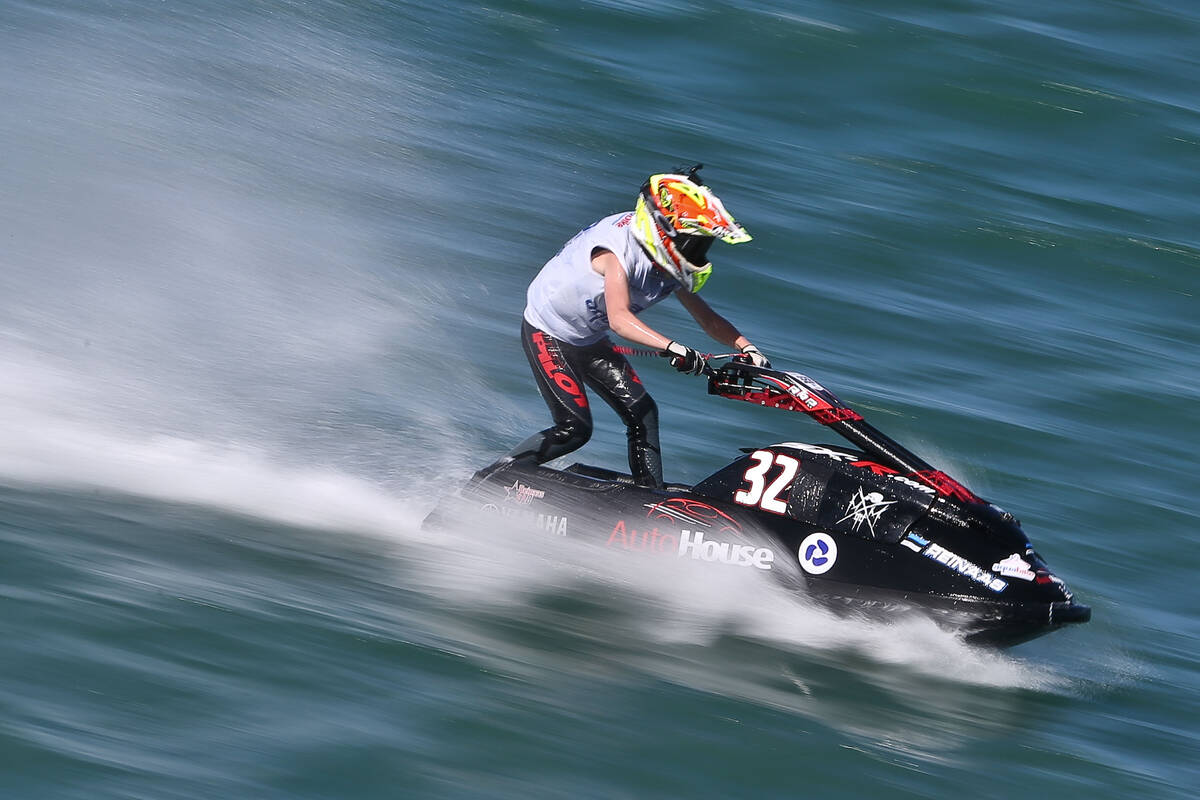 23 June 2016
FEROCIOUS WINDS AND TOUGH CONDITIONS ADD TO QUALIFYING SPECTACLE
*Alberto Monti celebrates 50th birthday with brilliant pole position in Ski GP1
*Estelle Poret takes her maiden pole position
Thursday, 23 June, DENIA (Spain): Ferocious winds whipped up the seas off the Denia coastline the choppy and difficult conditions adding to the spectacle of this afternoons official qualifying sessions, with 119 riders across all categories trying to gain the upper hand for tomorrow's first round of heats of the UIM-ABP Aquabike Grand Prix of Costa Blanca.
Qualifying for the GP1 categories was the normal two-tiered elimination, an opening 15 minute session with the top ten going through to Q2 for a further ten minutes on the water, with each of the GP2 and GP3 categories running one single 20 minute session.
Over the course of the afternoon the conditions proved somewhat of a leveller with the performance of the afternoon going to Italy's remarkable Alberto Monti, the two-time world champion celebrating his 50th birthday [today] with a brilliant session to take pole position in Ski GP1.
There were few surprises in Q1 with the usual suspects going through with ease and Monti topping the time sheets. In Q2 Jeremy Poret was on course for his second pole of the season with elder brother Mickael looking to make it a family one-two. But with the just 90seconds left on the clock Monti delivered his best and the fastest lap of 1:42.81 to snatch pole position form the Poret's with defending champion and Otranto GP winner Kevin Reiterer fourth quickest.
In runabout it looked as though newcomer Marcus Jorgensen was going to deliver another surprise after going quickest in Q1. But the final session of the afternoon saw him fall away and Sweden's Lars Akerblom grab the advantage for heat 1, a 1:29.05 good enough to seal the pole by eight-tenths from Christophe Agostinho, Jeremy Perez in third ahead of Otranto pole-sitter James Bushell.
After dominating in Italy two weeks ago Emma-Nellie Ortendhal had to settle for second best to Estelle Poret, taking her first ever pole position on the UIM-ABP tour and by a considerable margin, her time of 2:12.06 over three seconds quicker than the championship leader. New Zealander Kylie Ellmers produced her best qualifying showing going third quickest ahead of defending world champion Jennifer Menard, with the returning three-time world champion Julie Poret Bulteau in fifth.
Slovenia's three-time and defending world champion Rok Florjancic is yet to be upstaged in 2015, posting 85 points and outscoring brother Nac by seven points, with the UAE's Rashed Al Mulla the only other Freestyler to take to the water.
Qualifying in Runabout GP2&3 saw Spaniards Alejandro Molina-Miranda and Jordi Tomas Jimenez go first and third quickest, with the pole time of 1:47.90 set by Molina-Miranda dropping Otranto GP1 winner Marcus Jorgensen to second.
European Ski GP2 champion Nacho Armillas made up for the disappointment of only qualifying in fifth in GP1 and gave the home supporters more to cheer about, the Spaniard needing just three laps to secure the pole with a time of 2:01.13, edging out Slovenia's Tomaz Kete by 1.92s with France's Tanguy Meziere third quickest.
In Ski GP3 Belgian Quinten Bossche was clearly the quickest of the field of 13, outpacing Ulrich Berntsen from Norway by 7.57s with the best lap of the session a 1:55.7s. Third quickest was Hungarian Gabor Szabo in 2:03.86s.
For the juniors, whose ages ranged from 11 to 14, running the same full course as their elder peers in really tough conditions must have been daunting, but all were exceptional, with 14-year-old Estonian Ski GP3.3 rider Manni Marten topping the time sheets posting 2:13.41, ahead of UAE duo Sultan Al Hammadi and Salman Al Awadhi. Fourth fastest overall and the best in Ski GP3.2 was 11-year-old Mattias Reinnaas, completing a great session for Estonia.