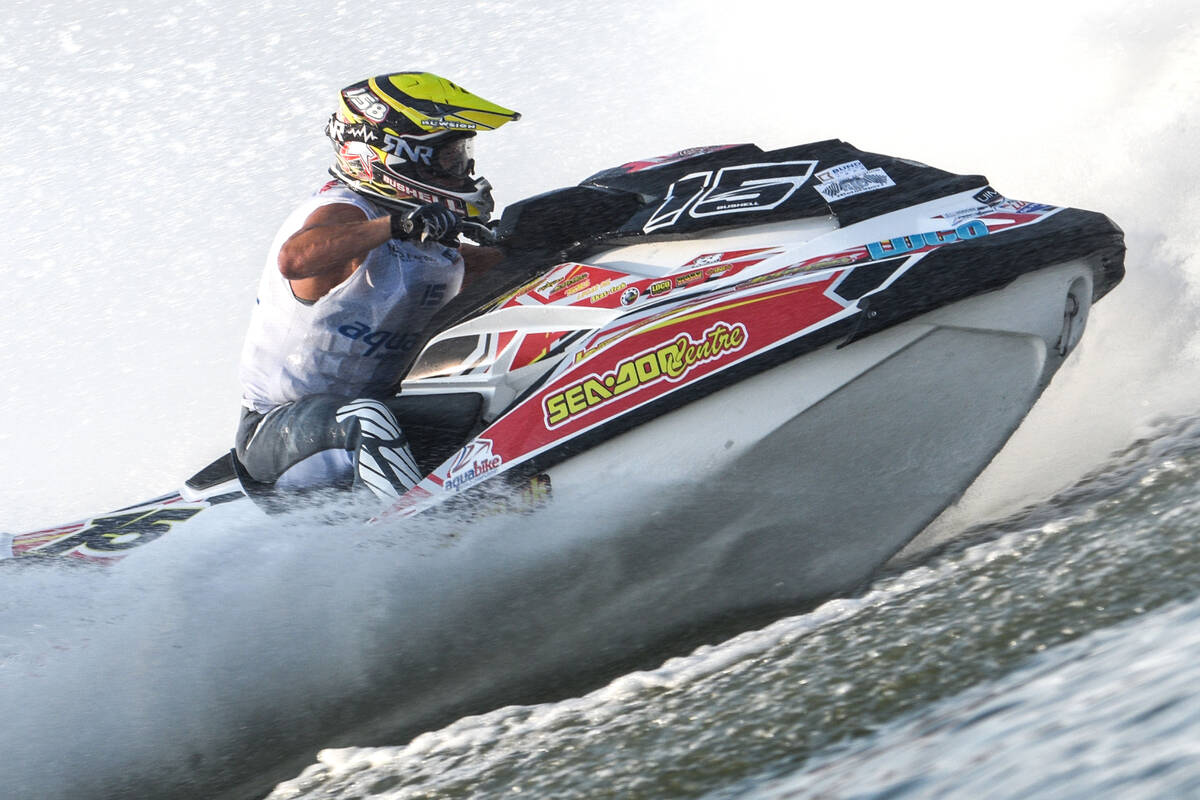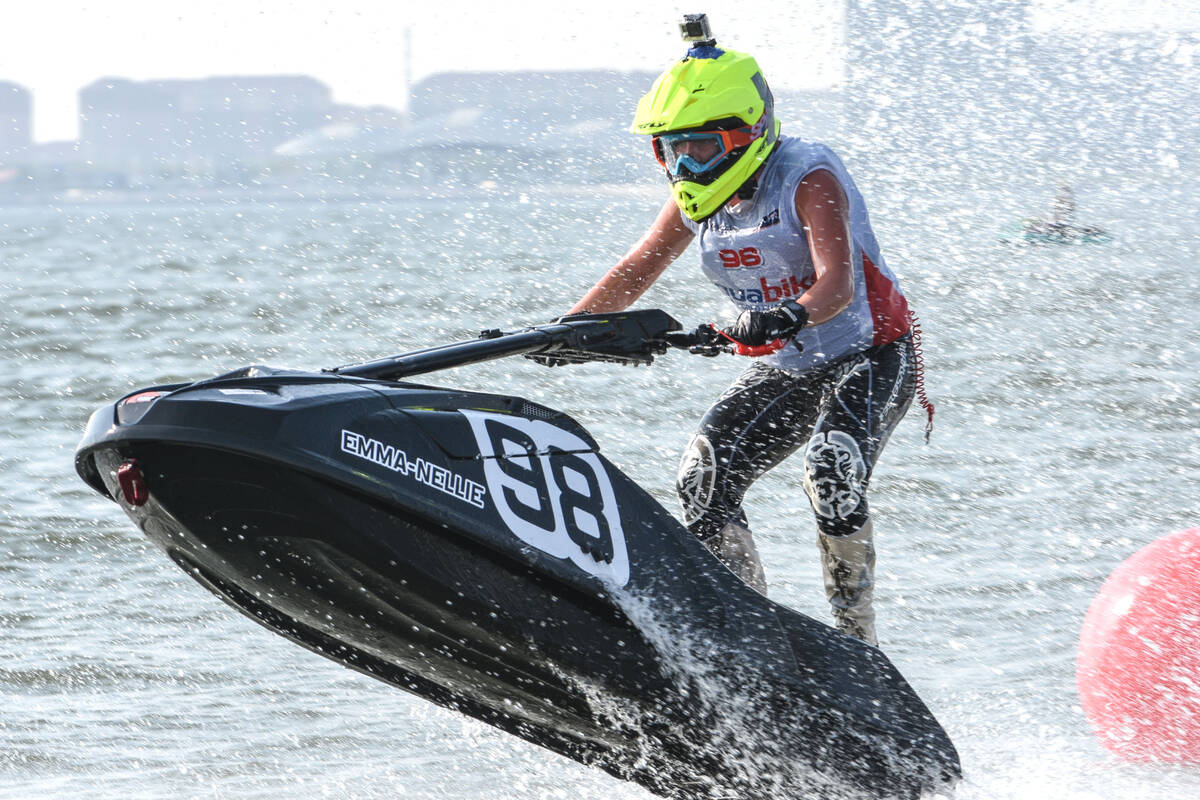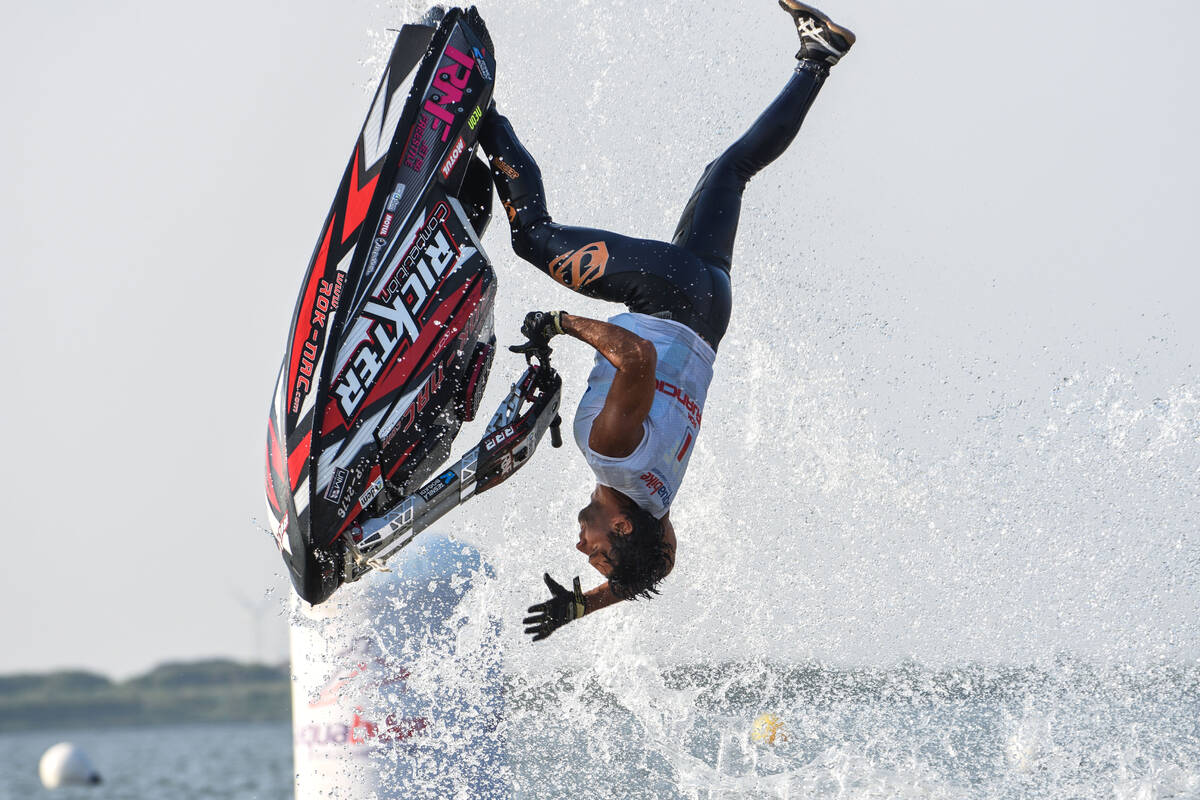 24 September 2016
JAMES BUSHELL SNATCHES BRILLIANT LAST LAP VICTORY IN RACE 1 IN SHANGHAI
*Kevin Reiterer and Emma-Nellie Ortendahl take wins in Ski
* Rok Florjancic on top in Freestyle
Saturday, 24 September, SHANGHAI (China): Britain's James Bushell pulled off a sensational last gasp last lap victory in race 1 of the UIM-ABP BUND Holding Group Aquabike Grand Prix of Shanghai, to take his first win of the year in Runabout GP1.
Second place went to defending world champion Yousef Al Abdulrazzaq who had led for 13 of the 15 laps before being passed, with Christophe Agostinho coming home a distant third.
Pole-sitter Lars Akerblom took full advantage on the rolling start to lead into the first turn and was six seconds clear of Abdulrazzaq and Bushell at the end of lap 1, but the Swedish riders hope of victory ended when he stopped early on lap 2 with engine problems.
The pace at the front was too much for Agostinho who led the chase, with Abdulrazzaq and Bushell opening a comfortable lead and enjoying their own private battle, with the gap between the two fluctuating between two and three seconds.
For 13 laps Abdulrazzaq held off the persistent challenge of the British rider but Bushell threw everything he had into the final lap, passing the leader with a handful of turns to get around before taking the chequered flag. "After the problems we've had over the last two days to get the bike ready this is a great result," said Bushell. "I had problems with a huge blister on my hand all during the race and it was hurting like hell, but on the last lap I was still in touch so gave it one last big final push, turned the boost up and sneaked past to get the win."
Behind the lead duo Agostinho was on his own and untroubled, going on to take his best result of the season and the only rider to finish on the same lap as the leaders. Behind him the early challenge for third place coming from championship leader Marcus Jorgensen, but his hopes ended when technical problems dropped him down the field his race ending on lap 5, Jeremy Perez's challenge and race going the same way three laps later.
Poland's Andrzej Wisniewski made up four places from eighth at the start to take fourth ahead of Sweden's Johan Johanssen, with Didier Chabert matching his best result this year in sixth.
In Ski GP1 there was disappointment for pole-sitter Nacho Armillas who led Kevin Reiterer for 7 of 9 laps when he got tangled up with a pair of duelling back-markers, losing his concentration, stuffing the bike and pulling out the ignition key. The 20 or so seconds it took him to get going allowed Reiterer to pass as well as championship leader Jeremy Poret, Armillas trailing home bitterly frustrated in third some 30 seconds behind.
Stian Schjetlein made up for a poor start after dropping from third to fifth to keep his title challenge on track coming home in fourth ahead of Mickael Poret and Daniel Svae Andersen.
In the Ladies division there was only ever going to be one winner the second the marshals raised the green flag, with Sweden's Emma-Nellie Ortendahl eight seconds clear at the end of the first lap and eventually running out the winner, completing the 9 laps to win by over a minute and extend her lead in the title race.
Behind her Jennifer Menard, Beatriz Curtinhal and Estelle Poret settled in to fight it out for anything but victory and in a somewhat processional fashion, until lap 5 when Menard seemed to lose control of the bike and suddenly slowed. The trio bunched up and were now separated by just two seconds for the run to the flag, with Menard hanging on and leading them in.
Virginie Morlaes continued her solid championship season debut to take fifth, with China's Yue Nikin in sixth.
In heat 1 in Freestyle the duel between world champion Rok Florjancic and Rashid Al Mulla who each have taken a GP win a piece this season continued, with Florjancic getting the judges vote 94 to 89, third place going to Nac Florjancic.

Heat 2 of the UIM-ABP BUND Holding Group Aquabike Grand Prix of Shanghai will be broadcast and streamed live on aquabike.net
Sunday 25 September
14.30 LOCAL / 06:30 GMT programme titles / intro / heat 2