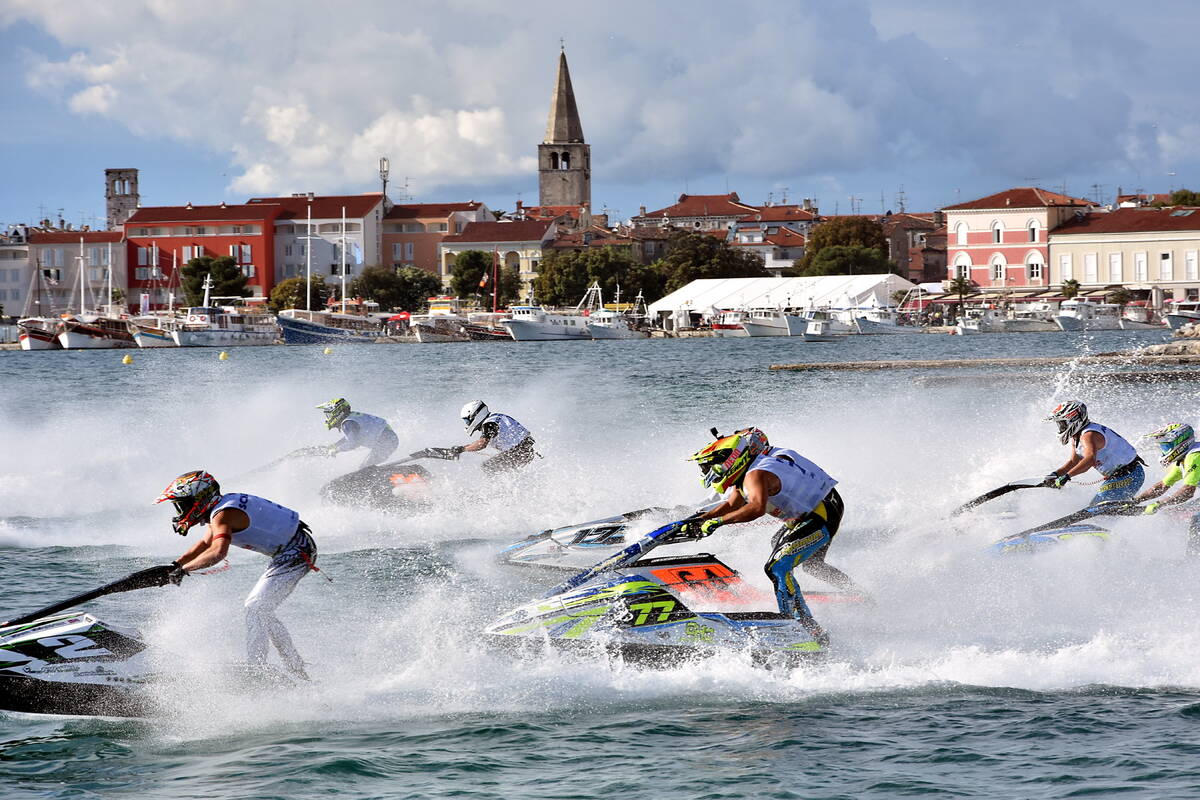 16 May 2016
JEREMY PORET POSTS NOTICE OF INTENT IN POREC
Monday, 16 May: Jeremy Poret laid down his marker of intent for the international season ahead and sent a clear message to his rivals with a convincing series of outings in Porec to claim a comfortable overall victory by 18 points over Norway's Stian Schjetlein and the man who took Poret's world crown last year, Austria's Kevin Reiterer.
It was a mixed weekend in Ski GP1 for Spanish star Nacho Armillas who failed to post points in race 1, winning race 2 but could only manage fifth in the final outing and take fourth overall. It was not a good weekend for defending champion Mickael Poret, grabbing a third, then failing to post points and then not starting.
For Jeremy Poret the switch to a new Bullett Racing hull this year is proving a good move. The three-time World Champion won the opening round of the French Championship earlier this year and was the standout rider in Porec, notching up two wins and a second.
SAS Racing's Schjetlein also enjoyed a good outing on his new ProForce Kawasaki sx-r 1100 that he has been developing in the USA, his two seconds and a fourth splitting the world champions, Reiterer's best a second in race 3.
Reiterer and Armillas continued their personal rivalry in GP2, the Austrian again coming out on top, the pair with a race win a piece, Reiterer's two-seconds giving him the edge, with Norway's Daniel Svae Andersen also chalking up a race win and taking third overall.
In Ski GP1 veterans, victory went to Ugo Guidi, Pierre Guilbert taking the spoils in GP3 with Liseth Oliver and Mattias Reinaas taking victory in Ski junior 3.3 & 3.2.