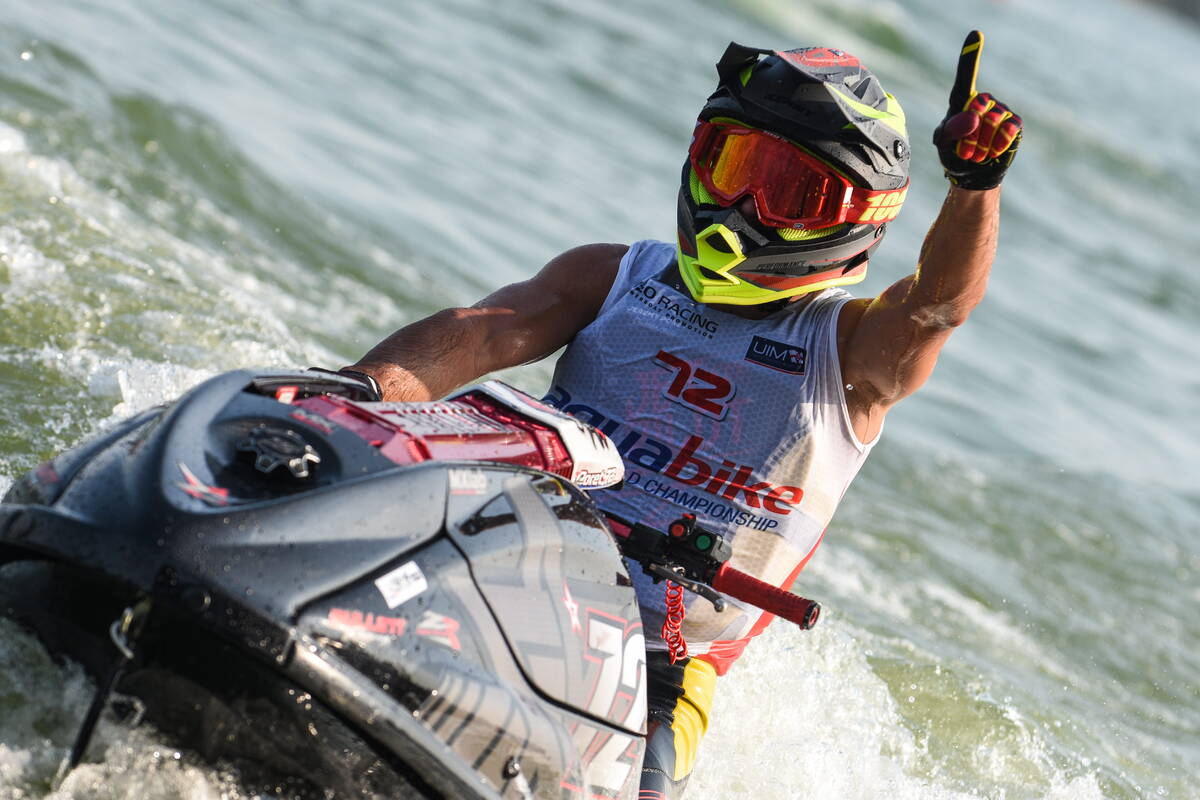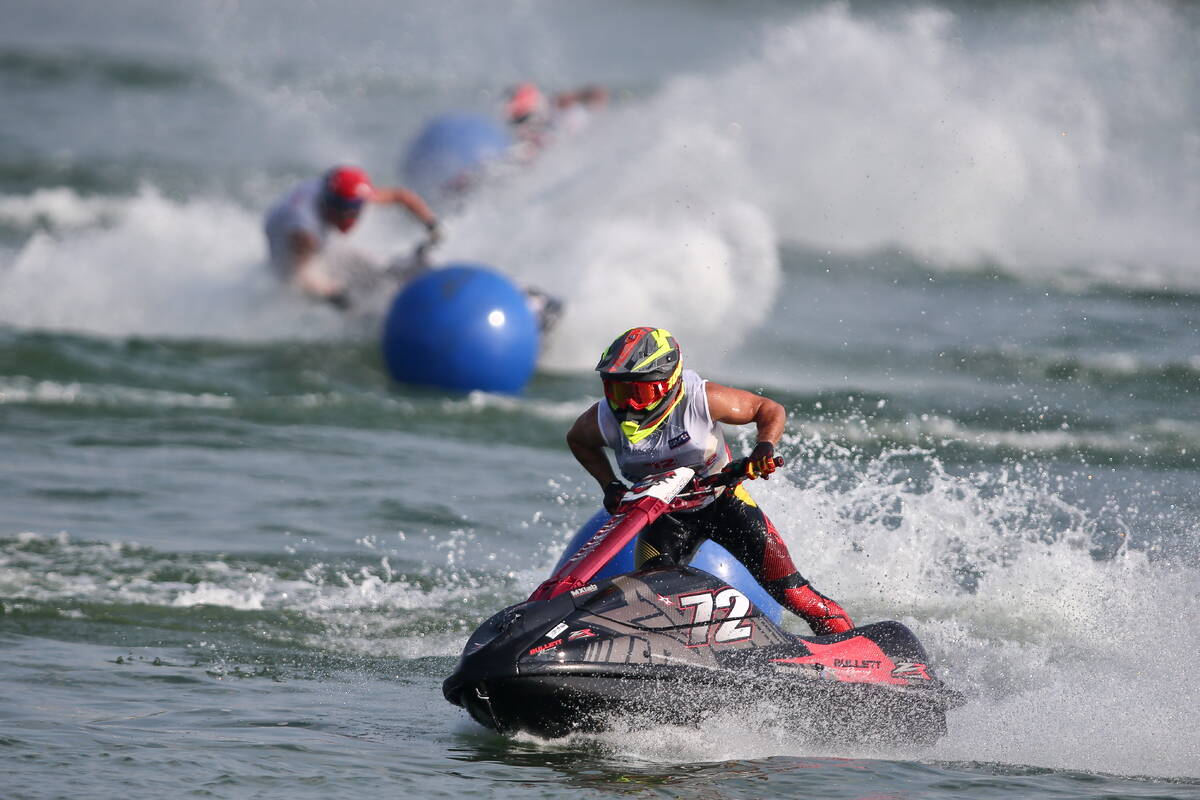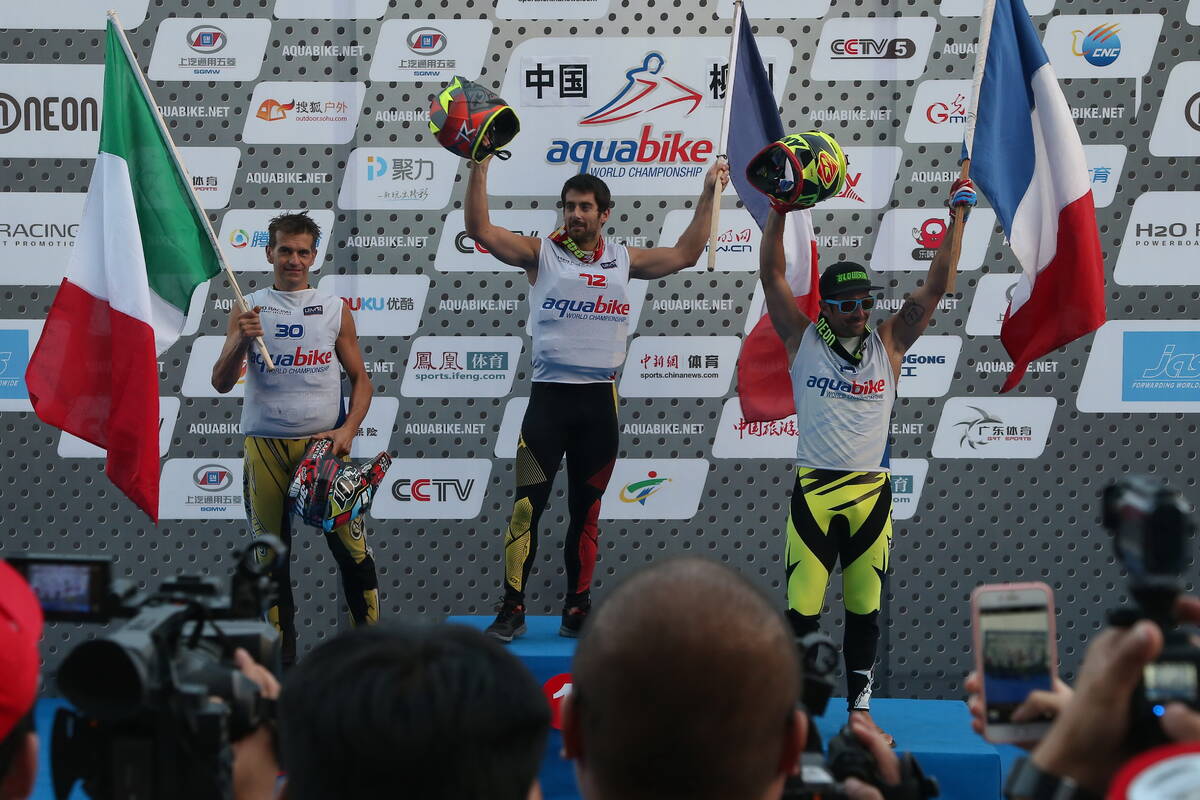 20 October 2016
JEREMY PORET'S ROUTE TO THE 2016 SKI GP1 TITLE
Thursday, 20 October: The Grands Prix in Shanghai and Liuzhou were expected to play a crucial role in this year's title races but in Ski GP1 they proved definitive, with Jeremy Poret landing his fourth world title in six years.
If anyone expected it to happen and with the final round in Sharjah on 19-21 December still looming large, I doubt it, least of all Poret who went through a maelstrom of emotions of self-doubt, frustration and then elation in the space of a week in China. "In the end Liuzhou was a perfect weekend for me. It is a good circuit for me," he said. "After Shanghai I was very disappointed. I really was not very good and questioned myself, the Ski, everything. So I looked at myself to understand why, what was going wrong. I had to wake up."

After taking third overall in Italy and winning both heats to take the GP title in Spain Poret headed to China in front and in command, 25 points clear of Stian Schjetlein, 28 clear of defending champion Kevin Reiterer, with Nacho Armillas in between the two.

But in Shanghai the self-doubt started to creep into Poret's mind set; after P1 and P2 in qualifying in the previous rounds, P5 in Shanghai was disappointing. Poret recovered to take second in race 1 but then managed only fourth in race 2 to take the third step of the podium. To most riders that is not a disaster, but to Poret it was. More importantly and worrying for him was the 17 points gained by GP winner Reiterer, the gap between the two now just 11 points.

Poret cut a solitary figure, with little to say and headed to Liuzhou.

Again P5 in qualifying and again Poret was bemused by what was going wrong. But at the start of race 1 something clicked and Poret got to the all-shot in front of pole-sitter Reiterer and unaware that Armillas and Schjetlein were both side-lined. On lap 3 Reiterer stopped, Poret took the win and the title race swung massively back his way.
With all three of his rivals starting at the back Poret took full advantage, taking his fifth race win and third GP title in Liuzhou and all importantly had moved 52 points clear [with just 50 remaining] to secure the world title.

A key factor to Poret's success in 2016 was his decision to switch machines and opting to race the Kawasaki powered Bullett Racing V2, winning four races and two GP titles 'en route' to the crown he so desperately wanted back, the 28-year-old from Beynost in France also notching up a fifth consecutive French title and winning again in the USA.

In the last six years' Poret's credentials speak for themselves; four world titles, 21 race wins, 16 podiums and 10 Grand Prix titles.