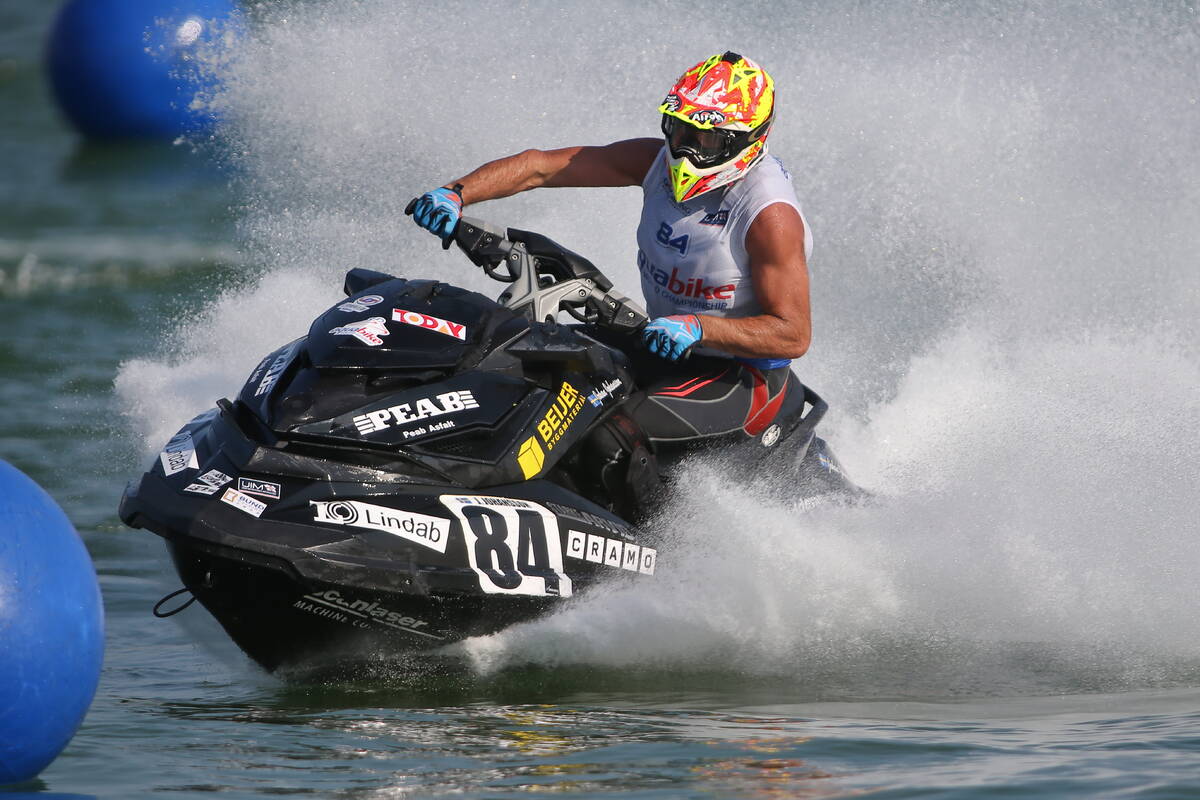 07 October 2016
JOHANSSON ON THE MEND
Friday, 7 October: Johan Johansson is well on the road to recovery after his big impact crash at the start of race 1 of the UIM-ABP Aquabike Grand Prix of Liuzhou.
The 42-year-old Runabout rider sustained four broken ribs in a three bike collision and remains in a Liuzhou hospital for further precautionary scans and supervision for a couple of days before he is expected to fly home to Gothenburg.
The crash happened during the high speed rolling start involving Mattia Fracasso, Marcin Senda and Johansson, with Fracasso appearing to clip the back of Senda's machine which then veered violently into the side of Johannson.
The impact launched machines and riders skyward with Johansson immediately taken off the water to be assessed by Dr Pija Sumer and the on-site medical team, and then transferred to hospital. Senda and his badly damaged machine were towed back to the pits, with Fracasso able to continue in the race.
Dr Sumer has visited Johansson several times and believes it will be a four to six week period for the injuries to fully heal.
Everyone in the paddock wishes Johan a swift recovery.