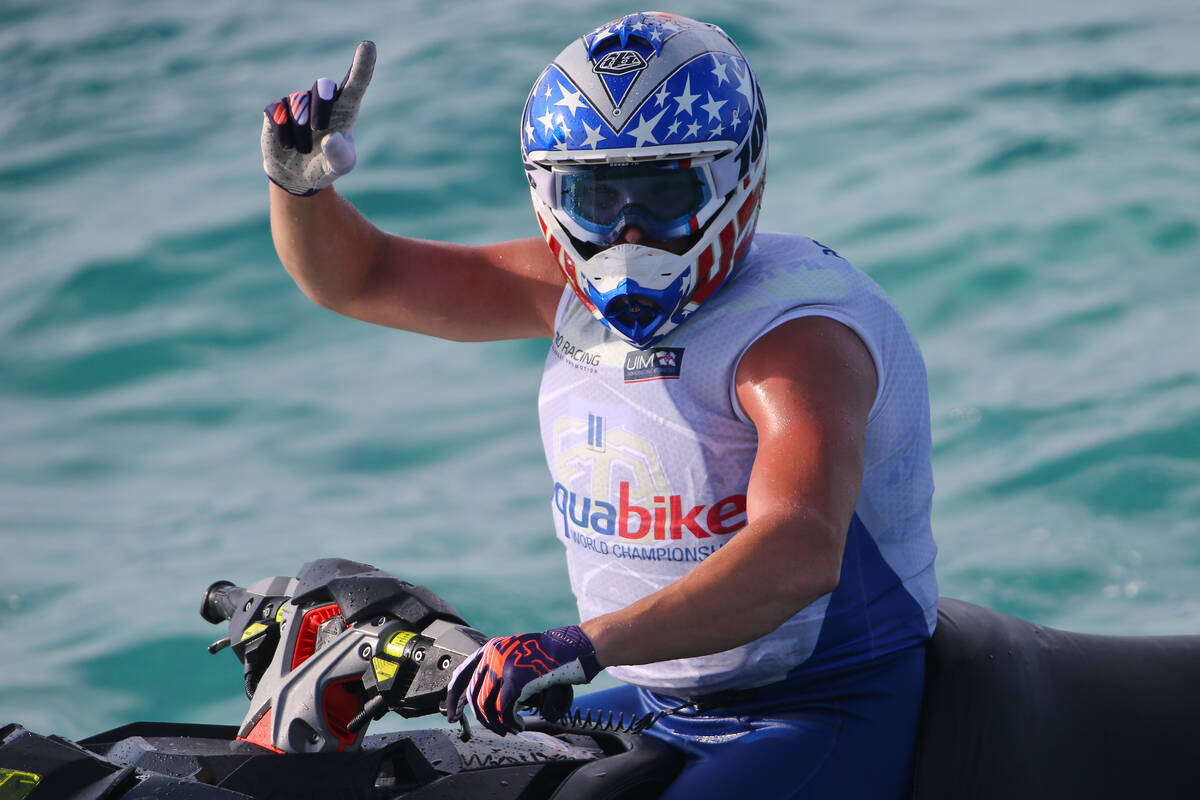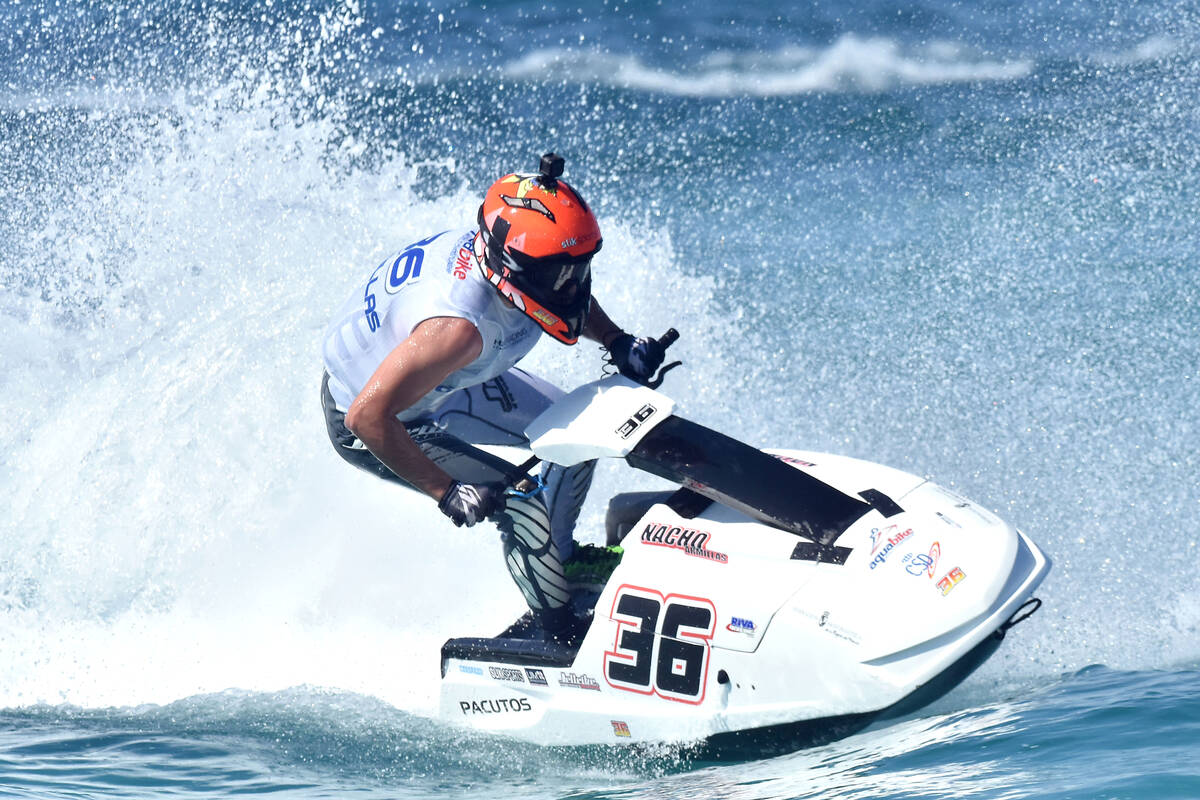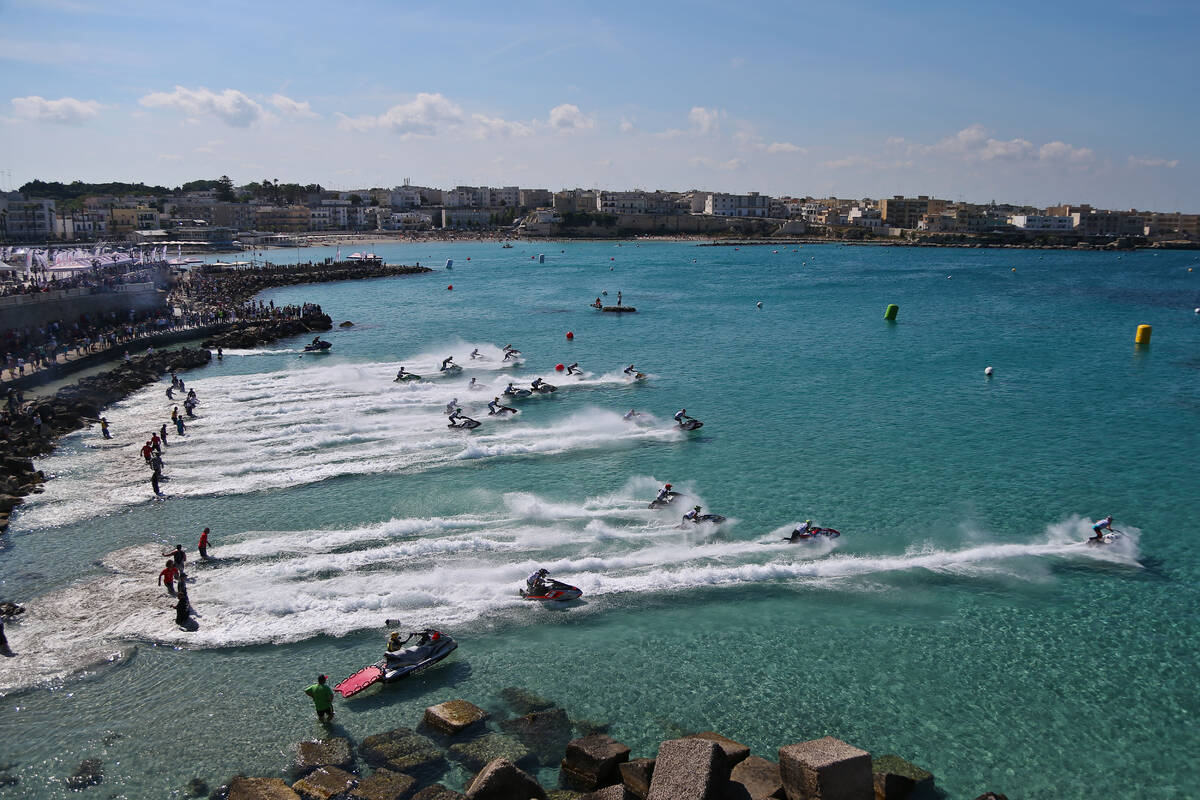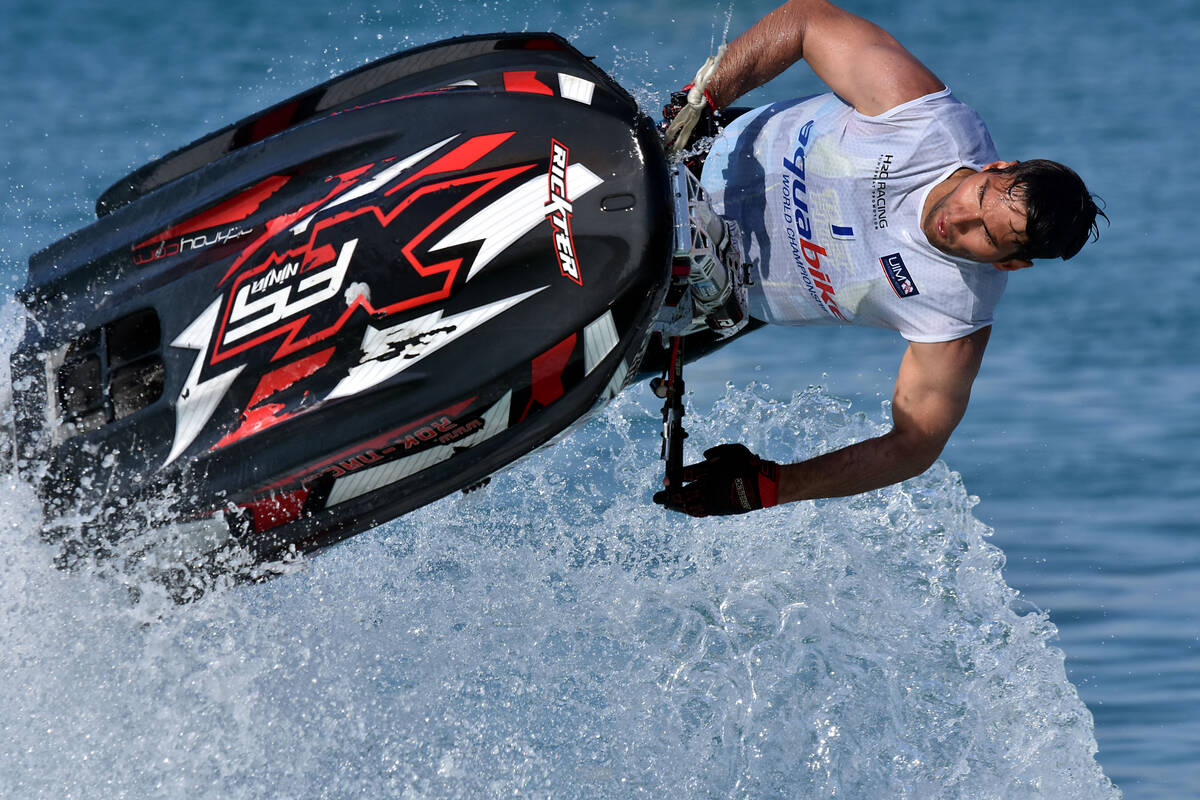 11 June 2016
JORGENSEN CLAIMS SURPRISE WIN IN RUNABOUT ON UIM-ABP CHAMPIONSHIP DEBUT
*Armillas and Ortendahl take honours in Ski
*Rok on top in Freestyle
Saturday, 11 June, OTRANTO (Italy): A spectacular afternoon of racing in the first heats of the Grand Prix of Italy, round 1 of the UIM-ABP Aquabike Class Pro World Championship, saw Denmark's Marcus Jorgensen take a surprise win in Runabout with the fancied runners and three different race leaders' all breaking down.
In Ski the honours went to Spain's Nacho Armillas and Sweden's Emma-Nellie Ortendahl, with Rok Florjancic winning the opener in Freestyle.
There was drama before the start in Runabout with pole-sitter James Bushell sensing an issue with his bike and failing to take the sighting run, but the British rider took the start and raced off into an early lead only to stop before they end of the first lap, eventually returning to the race but stopping again with a broken propeller and losing his front hatch cover.
France's Jeremy Perez led momentarily before an electrical problem dropped him to third, with defending champion Yousef Al Abdulrazzaq now out front with Christophe Agostinho in second.
Perez was on a charge and passed Agostinho on lap five and set out after the race leader, passing him on lap nine when he too broke, only for Perez to stop a lap later with an engine problem and handing the lead to Jorgensen.
The championship newcomer found himself in an unassailable position and running out the remaining four laps to take the chequered flag with a 48.85 second winning margin. "I wasn't expecting that but it is great to get a win in my first race," said Jorgensen. "I didn't get a great start but manged to pick up three places and then the leaders just started dropping out so I took full advantage."
Second place went to Sweden's Johan Johansson who moved up from 10th to claim his best ever finish, with Poland's Andrzej Wisniewski taking third after starting from 13th spot.
In Ski, Nacho Armillas turned his fortunes around thanks to a blistering start and moving up from third to first place after out pacing pole-sitter Jeremy Perez and Stian Schjetlein, who also managed to get the jump on Poret.
But it would be no stroll for the Spaniard who had to fend of a race-long challenge from Schjetlein, who in turn had Poret breathing down his neck, with just four seconds separating the top three over the nine laps.
Armillas held out to cross the finish line with 2.36s to spare to take his first win in over a year. "I am happy but will be happier if I win tomorrow," said the Spaniard. "It is good to know I have the pace of the others, but we are all quick and I think it is going to be a very tough and competitive battle this season between us all."
The standout performance was given by defending champion Kevin Reiterer, who after changing bikes and forced to start from last place, fought his way up through the 20 rider field to finish in fourth, with Italy's Alberto Monti once again producing a strong showing coming in in fifth ahead of Lukas Binar on his first outing in the championship for two years.
The most comfortable win of the afternoon was delivered by Emma-Nellie Ortendahl who took full advantage of starting from pole, and simply destroyed a top class field including World Champion Jennifer Menard and Ski GP2 European Champion Beatriz Curtinhal.
Ortendahl stormed off from the start and was 15 seconds clear inside two laps, maintaining an extraordinary pace throughout to win by 45.18s from Menard, Estelle Poret recovering from dropping to fifth at the start to finish in third, ahead of Curtinhal and championship newcomer Virginie Morlaes. "The new biker really is incredible," said Ortendahl. "I was a little nervous at the start, but usual I start well and as soon as got in front I just pushed as hard as I could."
In Freestyle Slovenia's Rok Florjancic made a solid start to his title defence topping the points table by three points from brother Nac and the UAE's Rashed Al Mulla.
For full set of results: www.aquabike.net