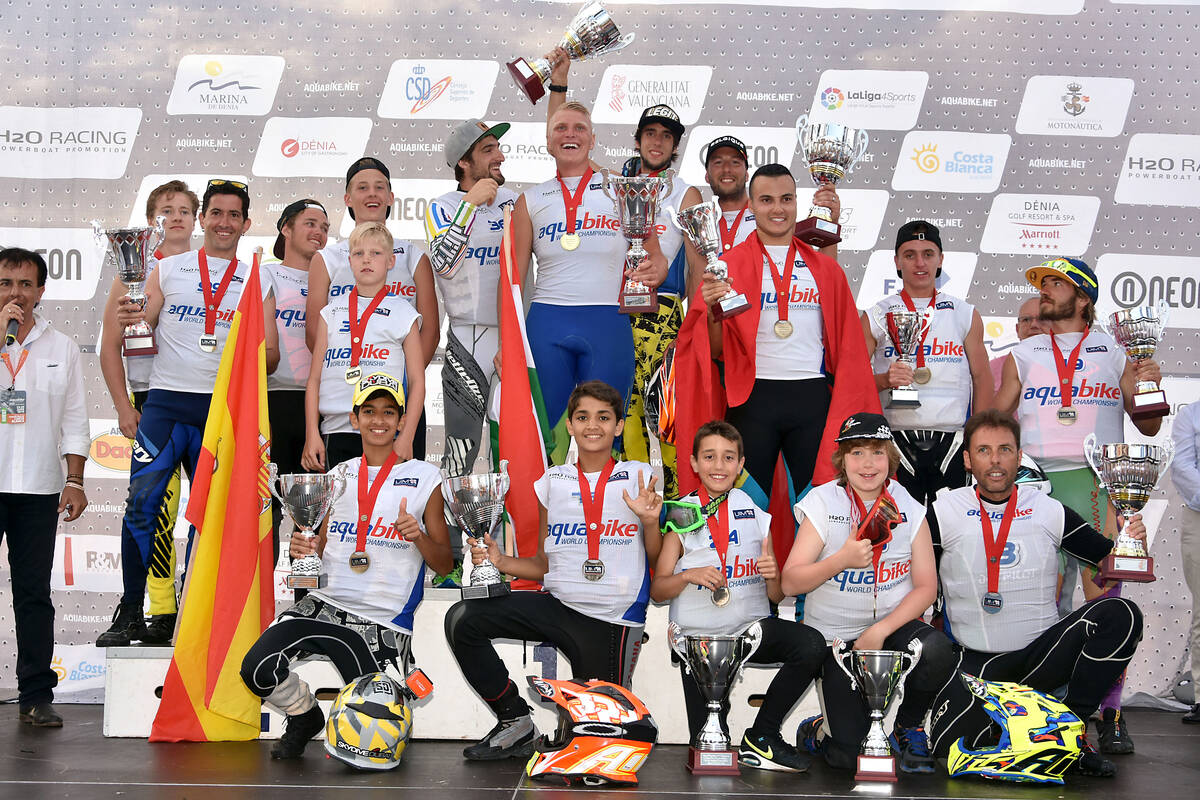 25 June 2016
NACHO ARMILLAS REIGNS IN SPAIN
Saturday, 25 June, DENIA (Spain): Spain's Nacho Armillas gave the home crowd the victory they all wanted with his third win in two days to lift the Ski GP2 World title at the Grand Prix of Costa Blanca in Denia.
The 23-year-old from Girona was imperious in all three heats leading from the start to the chequered flag in each to take maximum points and add the world title to the European crown he won last year.
In Runabout GP2 Denmark's Marcus Jorgensen grabbed the title with two wins and a second to cap a remarkable two weeks in a sport that he only took-up competitively this year, Claude Vangansbeck winning GP3.
Belgian's Quinten Bossch was the star of Ski GP3 with two wins and a second to claim his title, with Estonian youngsters Manni Marten, 14, and Mattias Reinaas, 11 the standout riders and new champions in Gp3.3 and GP3.2