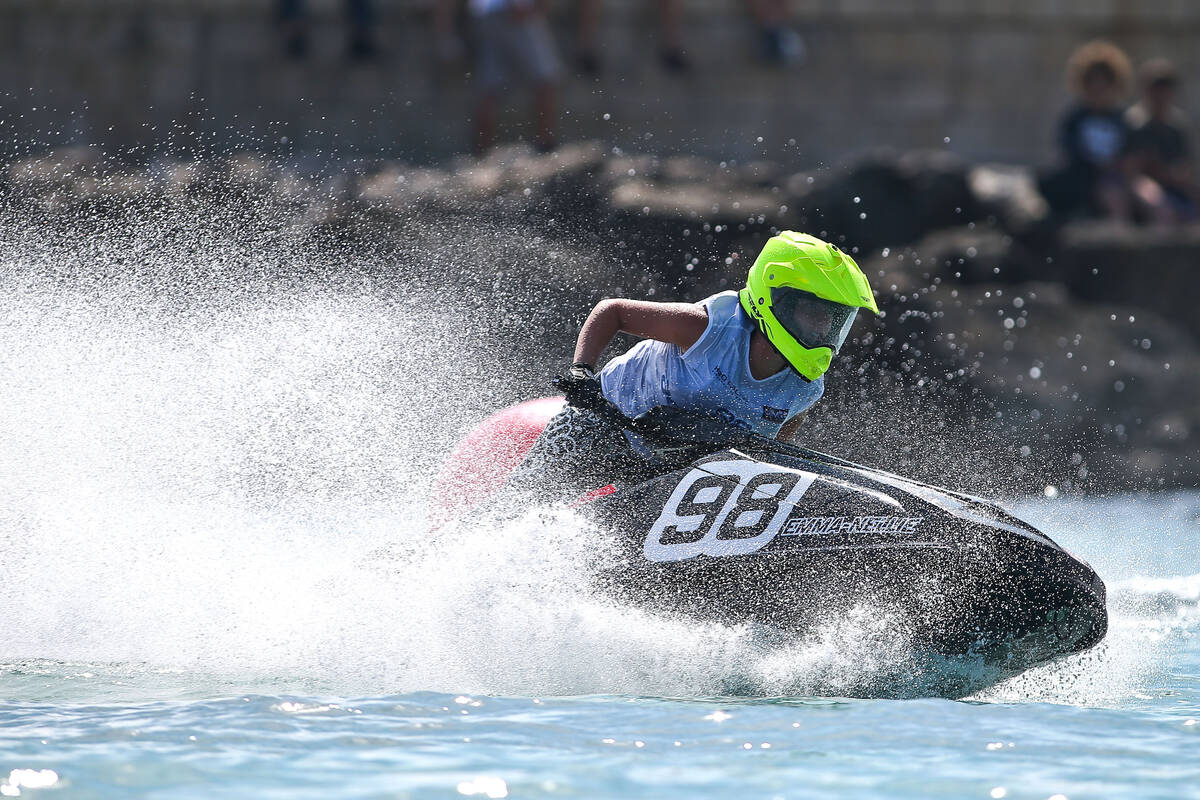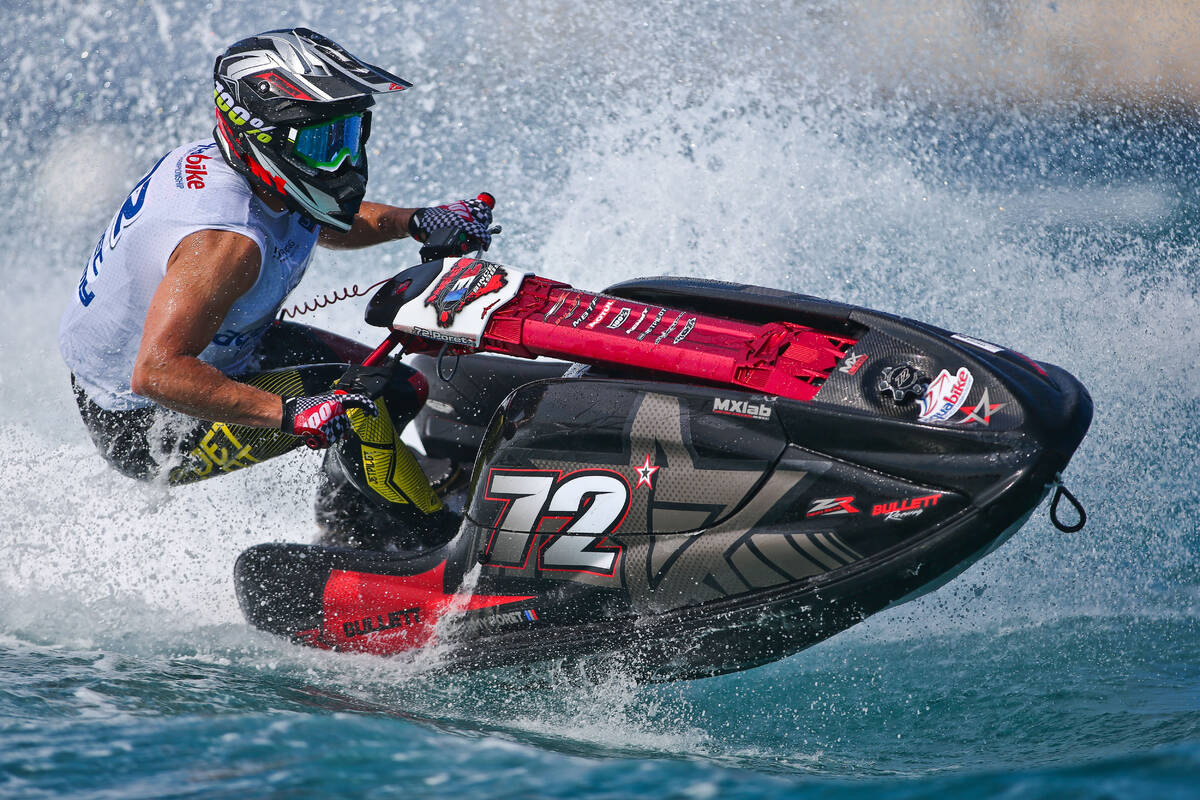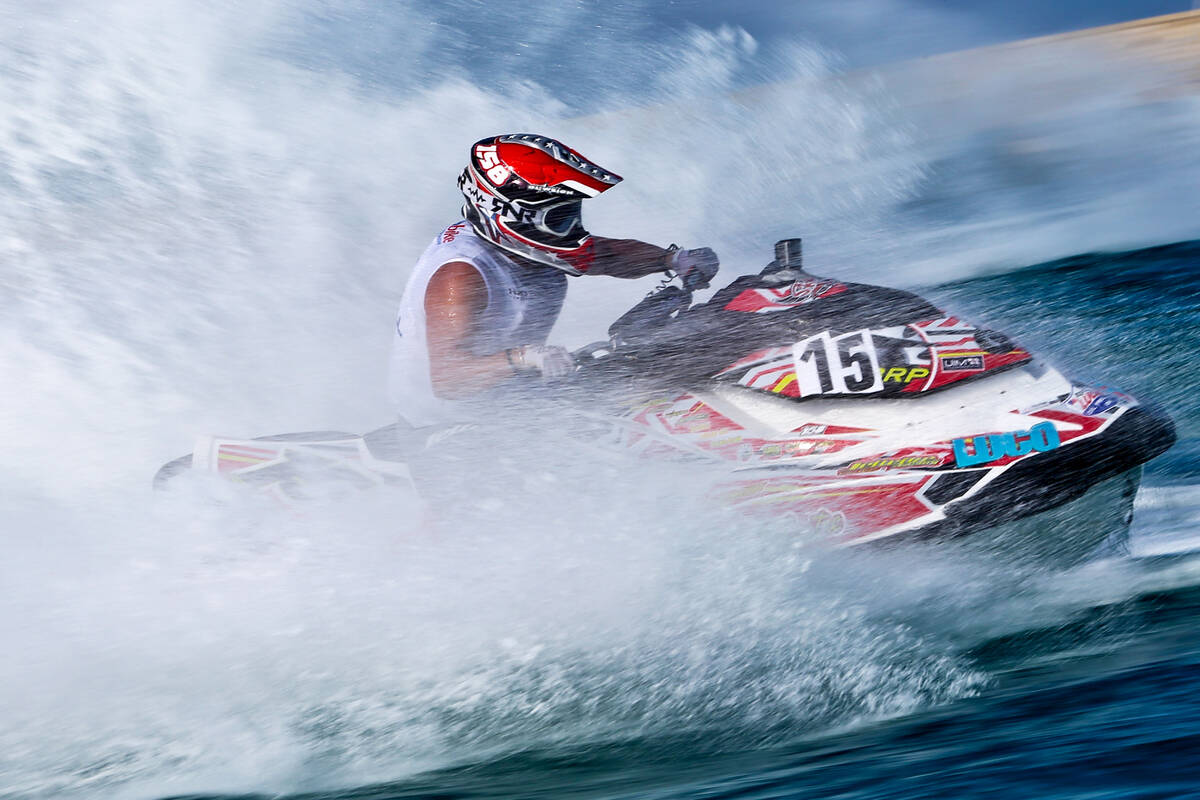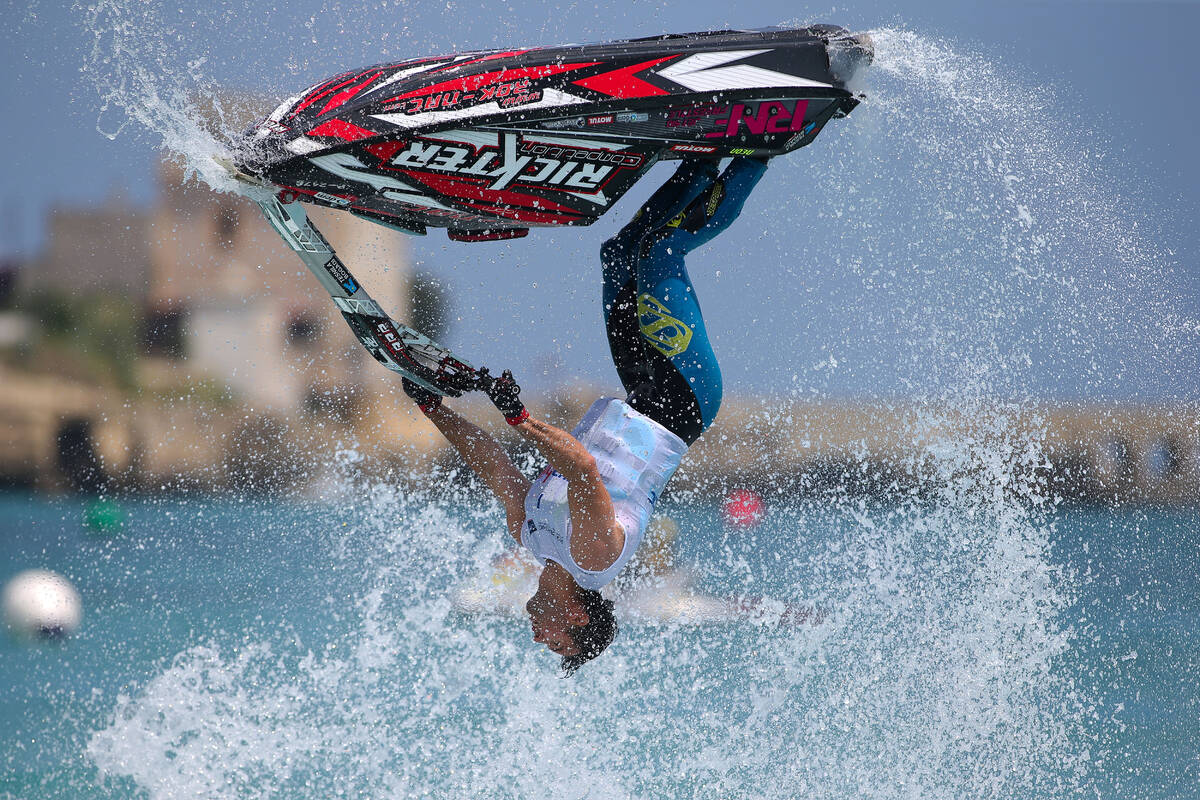 10 June 2016
ORTENDAHL PRODUCES THE STANDOUT PERORMANCE OF QUALIFYING
*Jeremy Poret snatches pole from Schjetlein in final minute
*James Bushell qualifies in pole in Runabout on championship debut
Friday, 10 June, OTRANTO (Italy): Emma-Nellie Ortendahl produced the standout performance in this afternoon's qualifying sessions, dominating Ski Ladies to grab pole position for heat 1 of the Grand Prix of Italy, the opening round of the UIM-ABP Aquabike Class Pro World Championship.
The 17-year-old from Alvangen in Sweden was in a class of her own and topped the times sheets in both sessions and sent a clear message to her rivals, setting the best lap of 1:43.75 in Q2, almost ten seconds quicker than defending world champion Jennifer Menard. "I've been training a lot and am physically much stronger this year," said Ortendahl. "The Ski felt really good and I have a very good rhythm right now. I just love the new bike and trust it. The handling is just so good and I always feel I have good grip when I need it. You really feel you are cutting through the water not just gliding over it."
Menard was clearly unhappy at the end of the session, stating that her best flying lap was compromised when a rider got in her way and ruined her time but said 'qualifying is one thing the race is another matter.'
Estelle Poret went third quickest with 1:53.95 to edge Beatriz Curtinhal, with UIM-ABP championship newcomer Virginie Morlaes starting from fifth.
In the men's division three-time world champion Jeremy Poret was made to work hard for his pole, with defending champion Kevin Reiterer not making the best start to his title defence, failing to get through to Q2 and will start heat 1 from 12th spot. "Not really the best start but everything is OK," said a very calm champion. "We still have some work to do to get the right set-up and mainly have to work on the handling. This is a new bike, so a new challenge but it's the first race and I know we have a lot more to come than we showed today."
Poret's session looked to be a cruise, needing just one lap in Q1 to top the time sheets, but in Q2 he was made to sweat with Norway's Stian Schjetlein looking as if was going to repeat his SAS Racing teammates' achievement, only to see Poret snatch the pole from him by .96 with less than a minute on the clock. "That was close," said Poret. "Normally I make my best time on my first lap but I got pushed out by a rider, so this time I did my best run on my last lap of the session. My Ski is incredible so I must thank my mechanics. I think we can go on and win tomorrow, I am very excited."
Third quickest was Spain's Nacho Armillas, but another rider to have what looked to be a good run spoilt by another rider. "To be in the top 5 is important but we see if the others can keep that pace throughout the race. I don't think so." said a somewhat frustrated Armillas. "I didn't get a clean first lap and after that it was difficult. But we see what happens."
Mickael Poret was happy with fourth quickest on his first outing on the OHC but with a standard engine, with Italy's Alberto Monti producing a very impressive outing in fifth with tour returnee Lukas Binar completing the top six.
In Runabout it was England's James Bushell who lived up to his billing as one of the best international racers out there, taking P1 on his UIM-ABP tour debut.
The ten-time UK champion eased through Q1 posting the fifth best time, but then showed his class, needing just one lap to set the best time and secure pole position on his Sea-Doo rxp with 1:38.09 to edge out world champion Yousef Al Abdulrazzaq by 2.19s, with European champion Jeremy Perez third quickest. "I am pretty pleased with that. It was hard to figure things out like how to find the best water as this is my first time in the championship. There are more competitors than I usually race against, but I like the qualifying format, it's exciting and the event is very well organised," said Bushell. "The bike was pretty good. We have been working on the handling, it's new and this is my first time on it. We are going to change one or two things tonight to make it a little better hopefully."
In Freestyle it was champion Rok Florjancic who topped the points table, but only just, one point separating him and the UAE's Rashid al Mulla, with Nac Florjancic in third spot.
Tomorrow's action starts with practice at 10.00hrs [local] followed by heats 1 of the Grand Prix of Italy starting at 15.30hrs.
For full set of results: www.aquabike.net