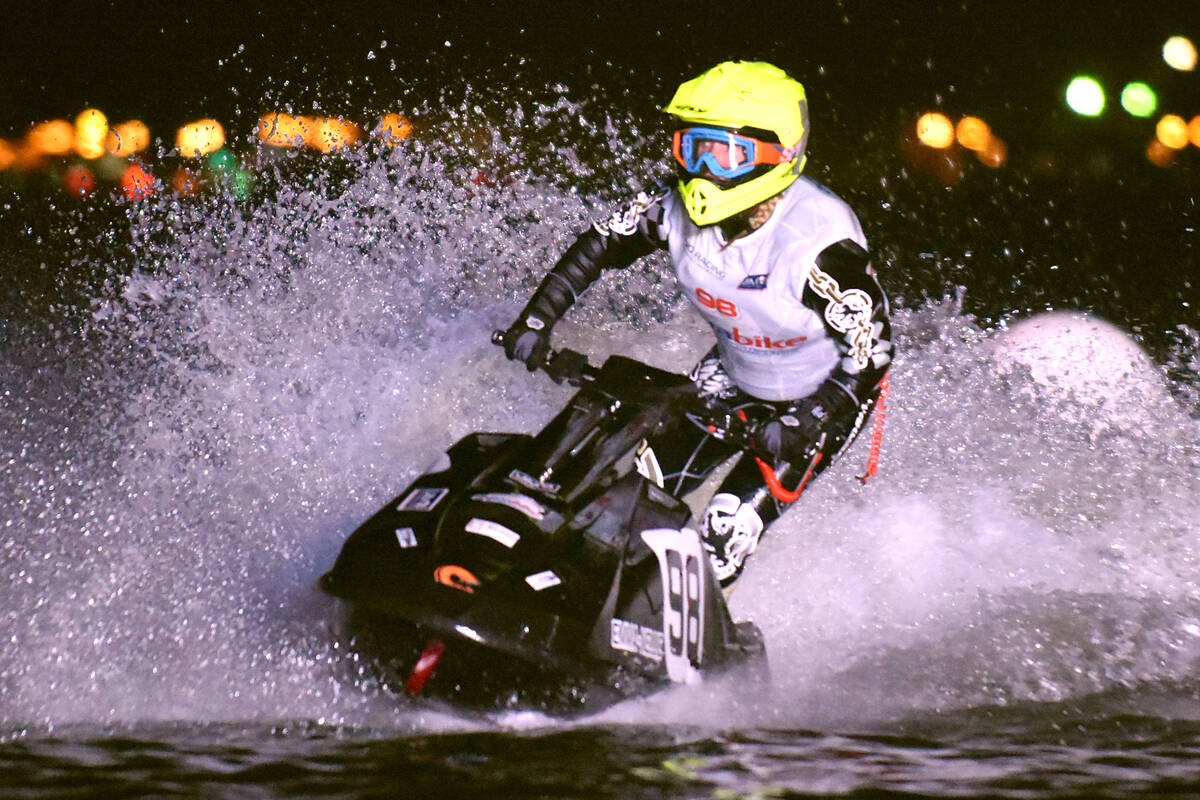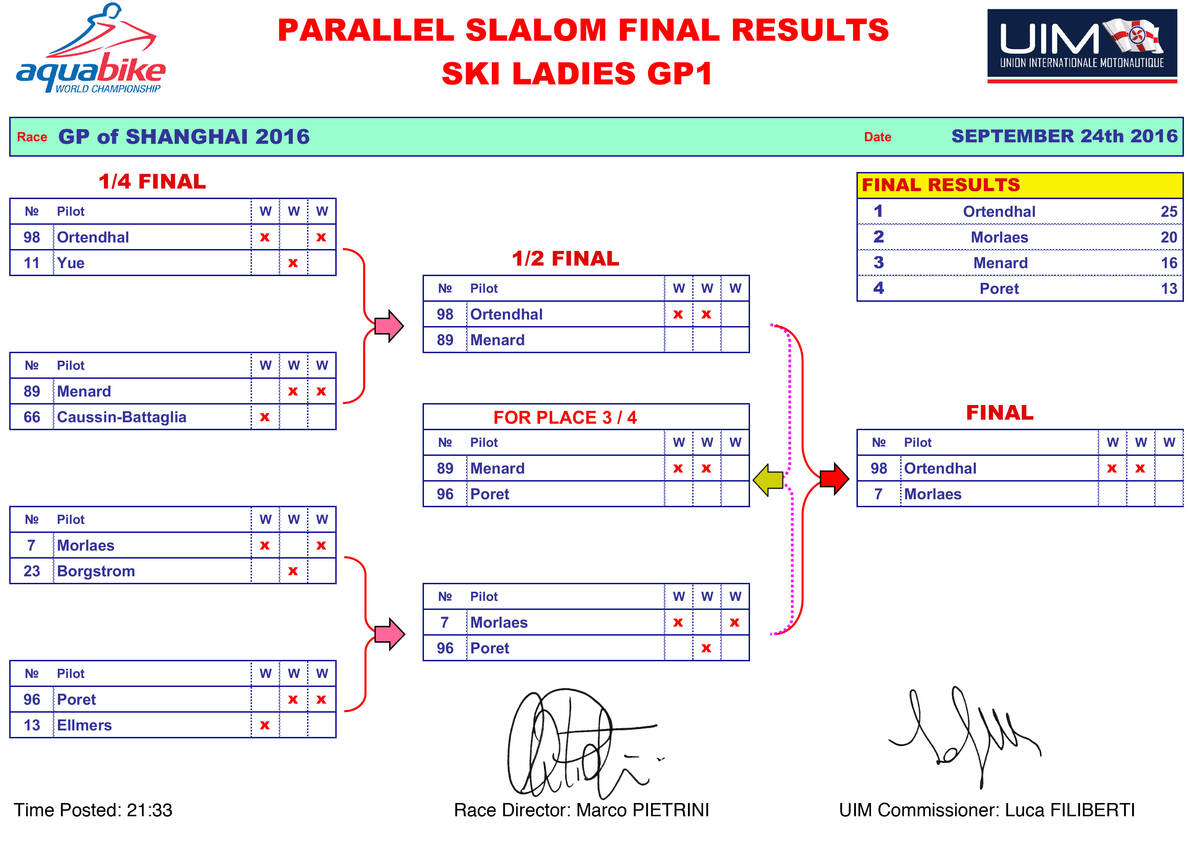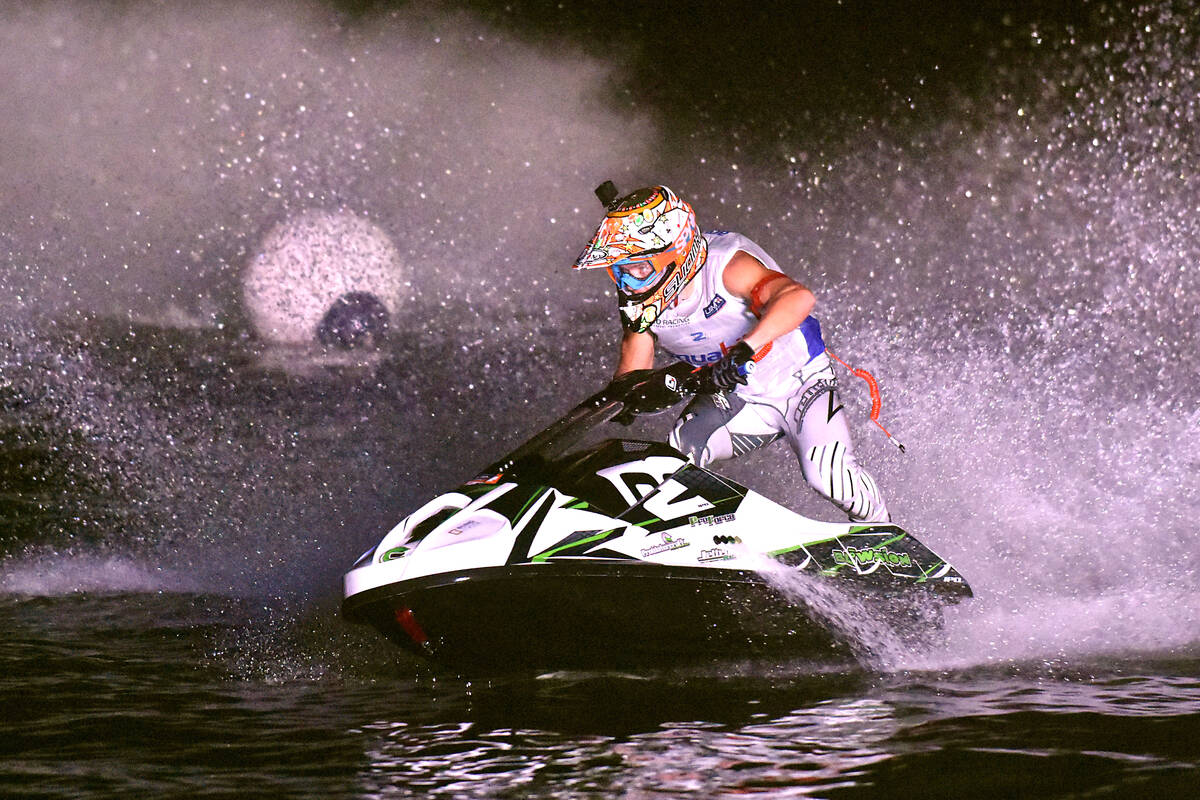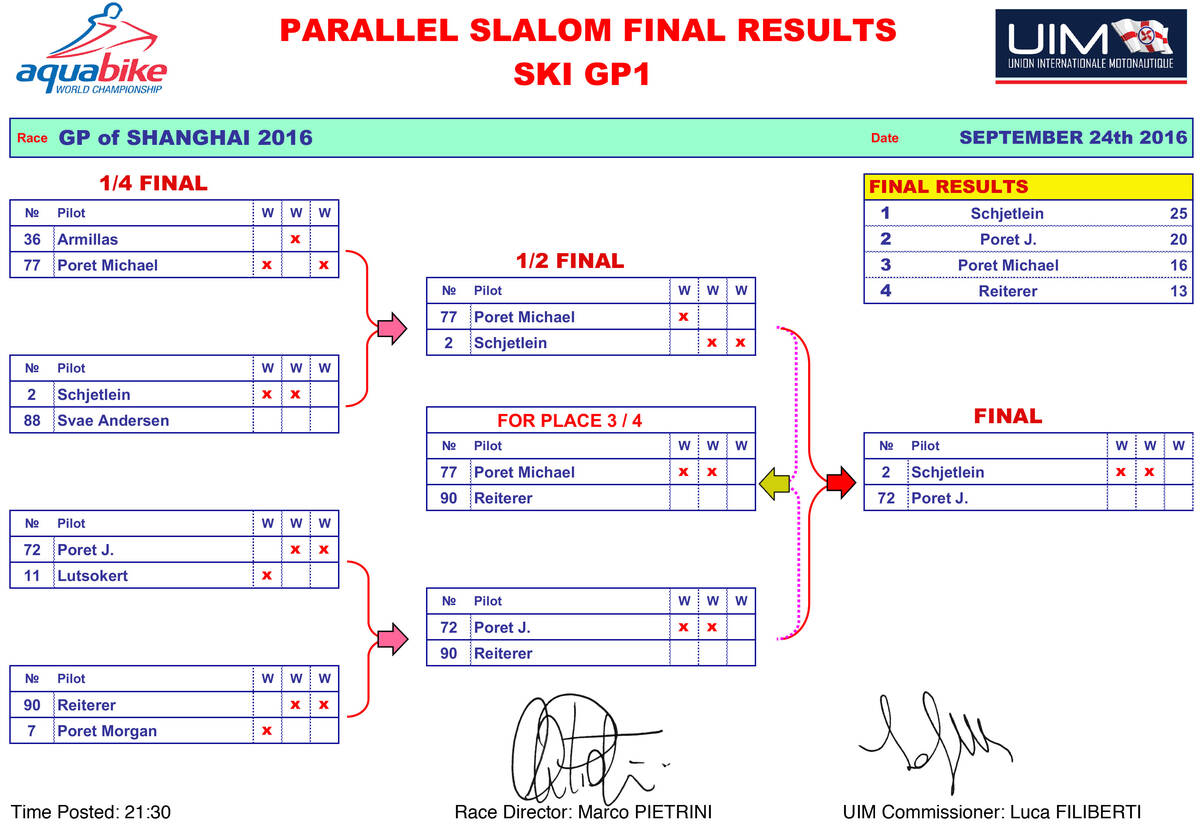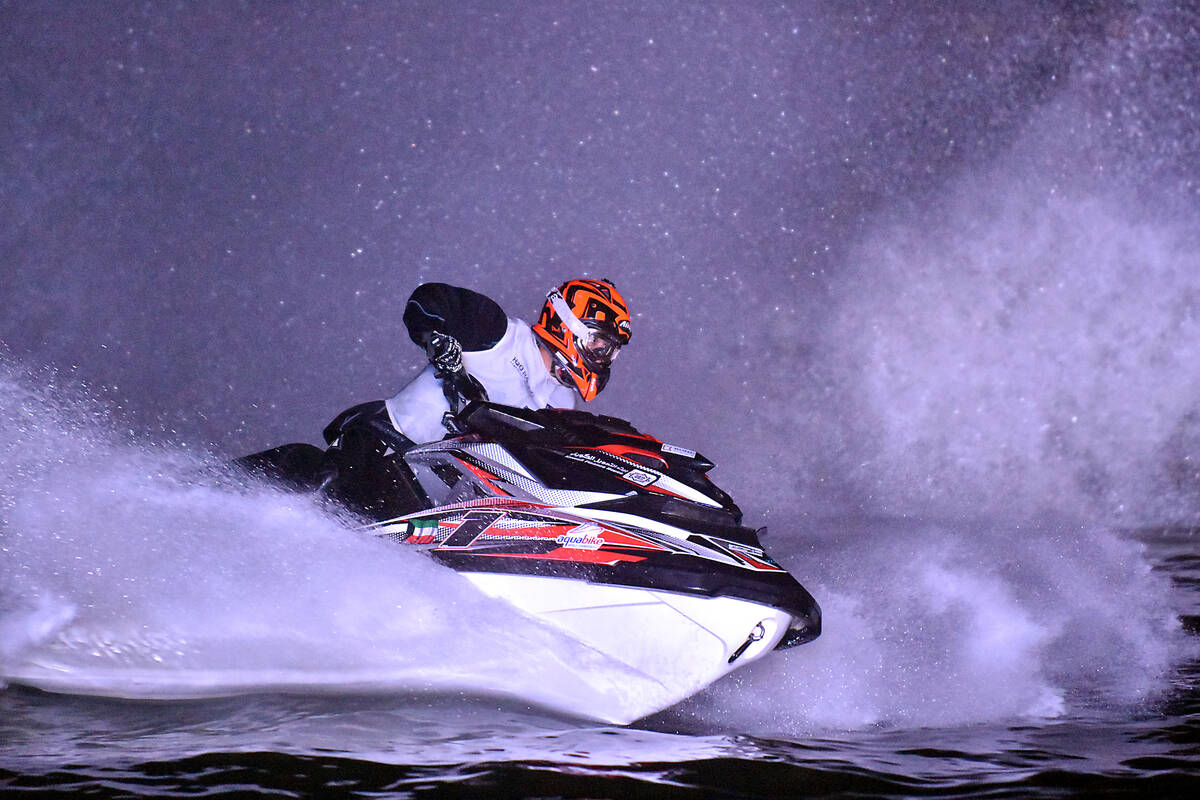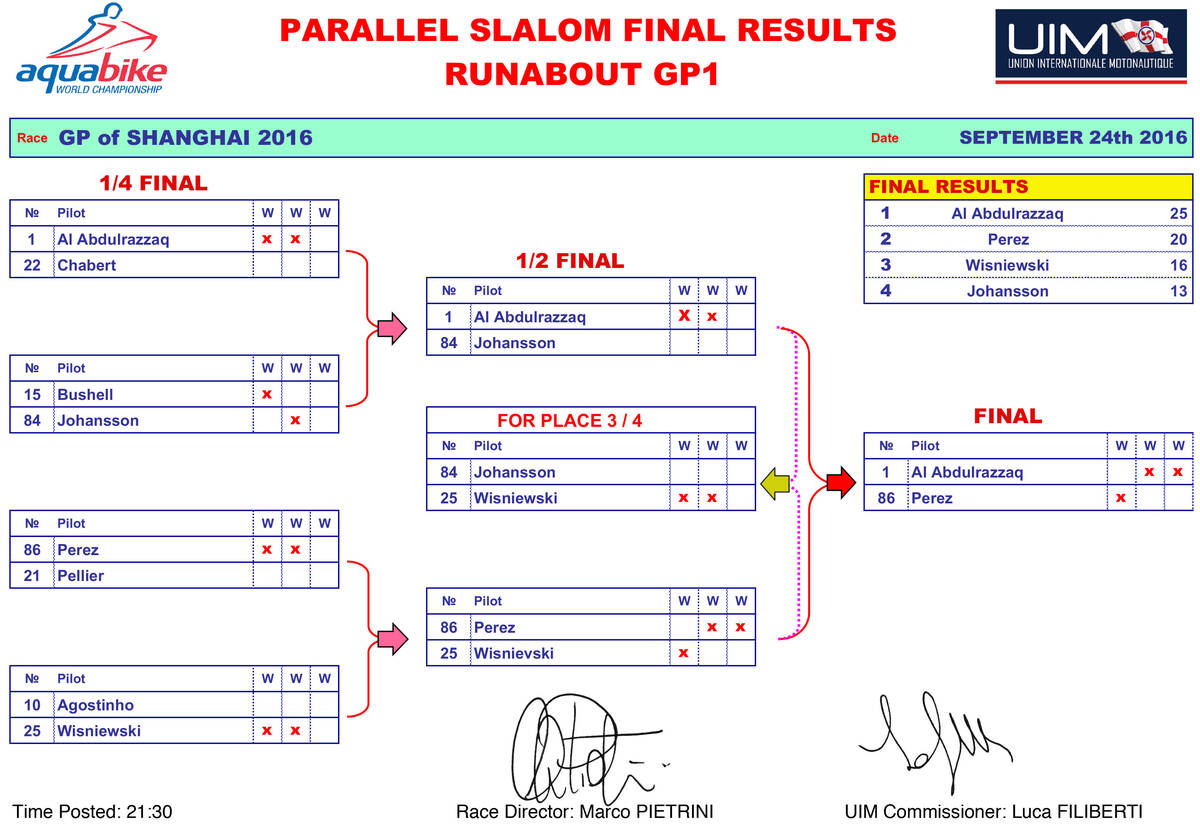 25 September 2016
ORTENDAHL, SCHJETLEIN AND ABDULRAZZAQ WIN SLALOM TITLES
Sunday, 25 September, SHANGHAI (China): Sweden's Emma-Nellie Ortendahl successfully defended her Ski GP1 Slalom title which she won in Qatar last year with a straight two heat win over France's Virginie Morlaes in the final.
The format is straight forward and explosive; 70 metre 5-pin parallel course, riders launch off the dock, race to the top of the course and back, best of three heats.
Ortendahl needed all three runs to get past Chinese rider Yue Nixin in round 1 then took out Jennifer Menard who she beat in last year's final, before easing to victory in the final.
Morlaes run to the final saw her get past Sofie Borgstrom and Estelle Poret.
Ski GP1 saw a repeat of last year's final with Norwegian rider Stian Schjetlein taking revenge over Jeremy Poret.
Schjetlein disposed of Daniel Svae Andersson, Mickael Poret, who entertained the spectators with a spectacular high-side off his machine in his first heat against Nacho Armillas, and cruised past Poret two-nil in the final, Poret taking out Marcus Lutsokert and Kevin Reiterer.
In Runabout GP1 Yousef Al Abdulrazzaq came out on top, beating last year's losing finalist Jeremy Perez two-one in a close final.
Didier Chabert was the first to taken out by Abdulrazzaq followed by Johan Johansson, Perez beating Patrice Pellier and Andrzej Wisniewski.
In the race off for third place Menard beat Eestelle Poret, Michael Poret beat Reiterer and Wisniewski beat Johannson.