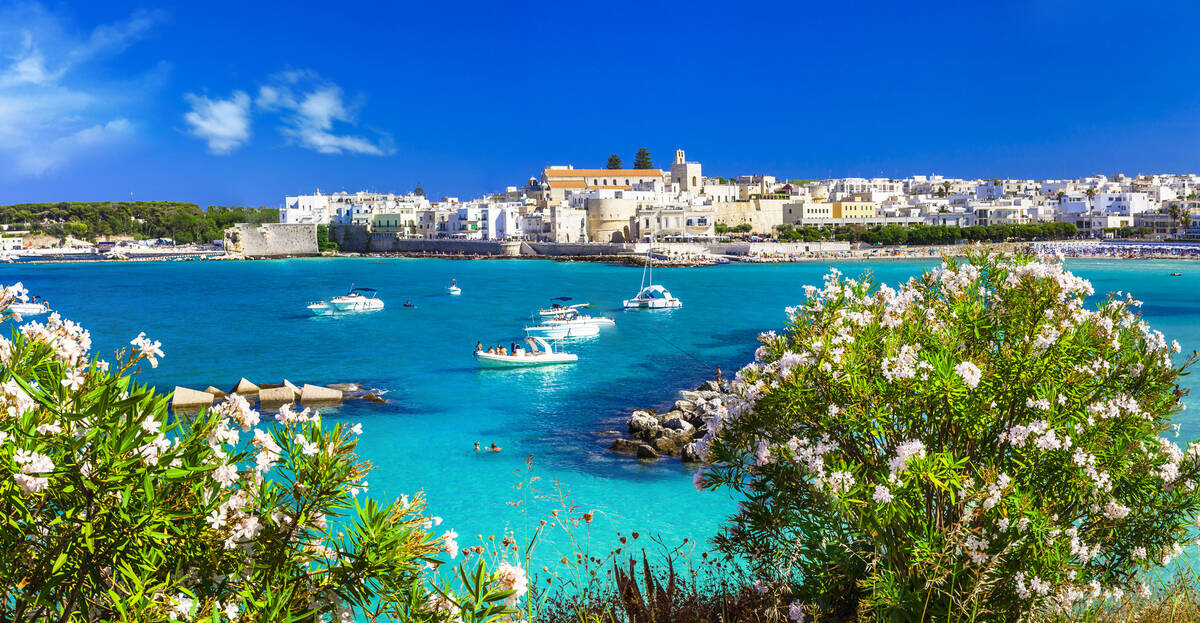 14 April 2016
OTRANTO IN ITALY TO HOST SEASON-OPENER
Thursday, 14 April: Aquabike Promotion, promoter and organiser of the UIM-ABP Aquabike Class Pro World Championship has confirmed that the first race of the season on 10-12 June will take place in Otranto in the Province of Lecce, a historic and popular seaside town and port on the Adriatic coast of south east Italy.
Otranto is one of three new venues to join the world's most prestigious and fastest growing Aquabike series, alongside Denia in Spain and Shanghai in China, with the UIM-ABP tour returning to Liuzhou in China for an eighth visit, before heading to Sharjah in the UAE to close out the season. "We look forward to what promises to be an exciting and compelling season ahead and to returning to Italy." said Raimondo di San Germano, H2O Racing marketing director. "I would like to take this opportunity to thank the City of Otranto, Mayor Luciano Cariddi and local organizer Mariangela de Carlo, owner of Maison de Créatif, for all the support and hard work."
The continued interest from new venues signing up to join the championship highlights the growth in the UIM-ABP tour over the last five years and this year entry participation is anticipated to rise above the 80 competitors from 23 countries that took part in 2015, with record entries already confirmed in Ski GP1 ladies and Freestyle and maximum numbers expected in Runabout and Ski GP1.