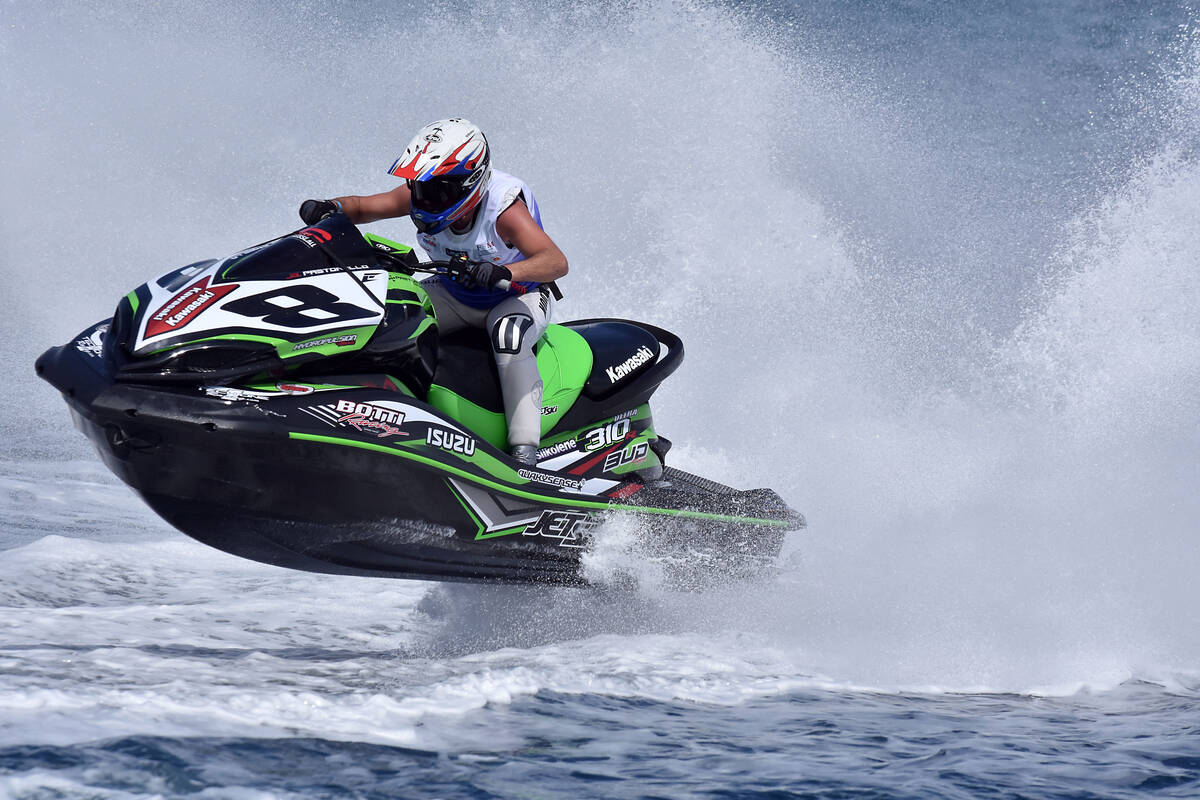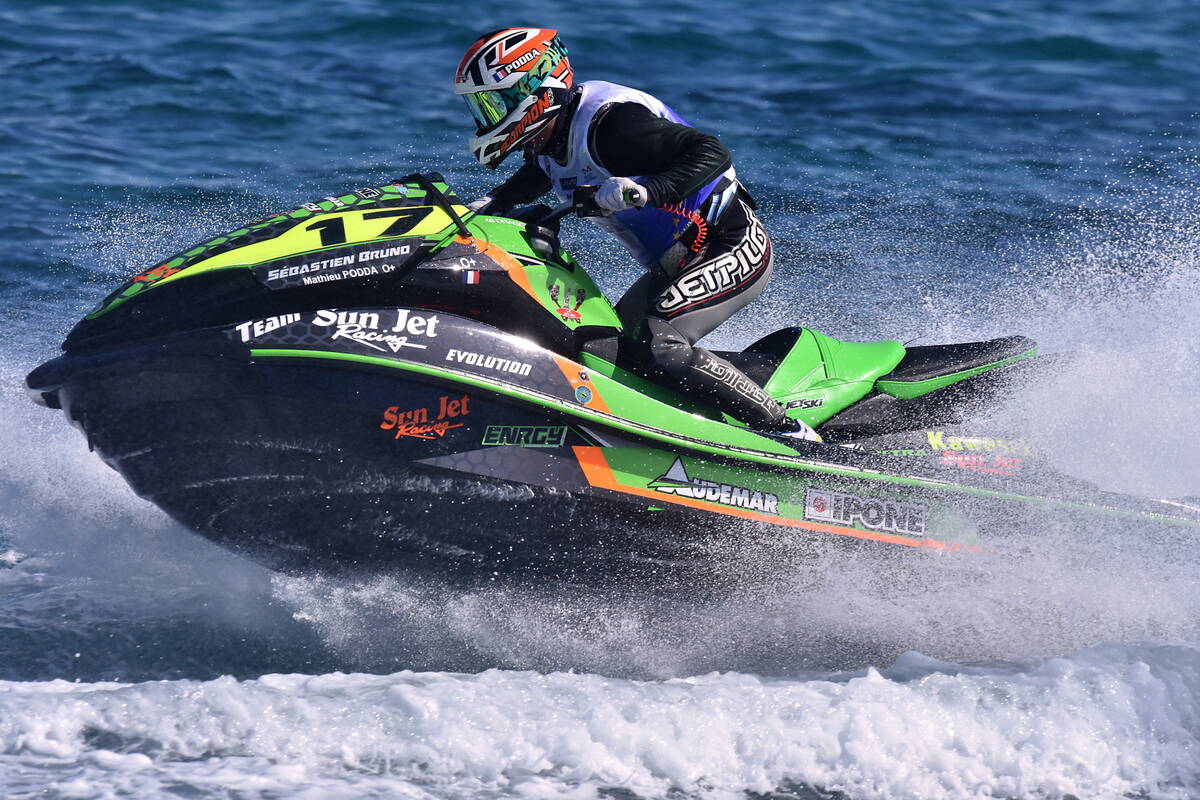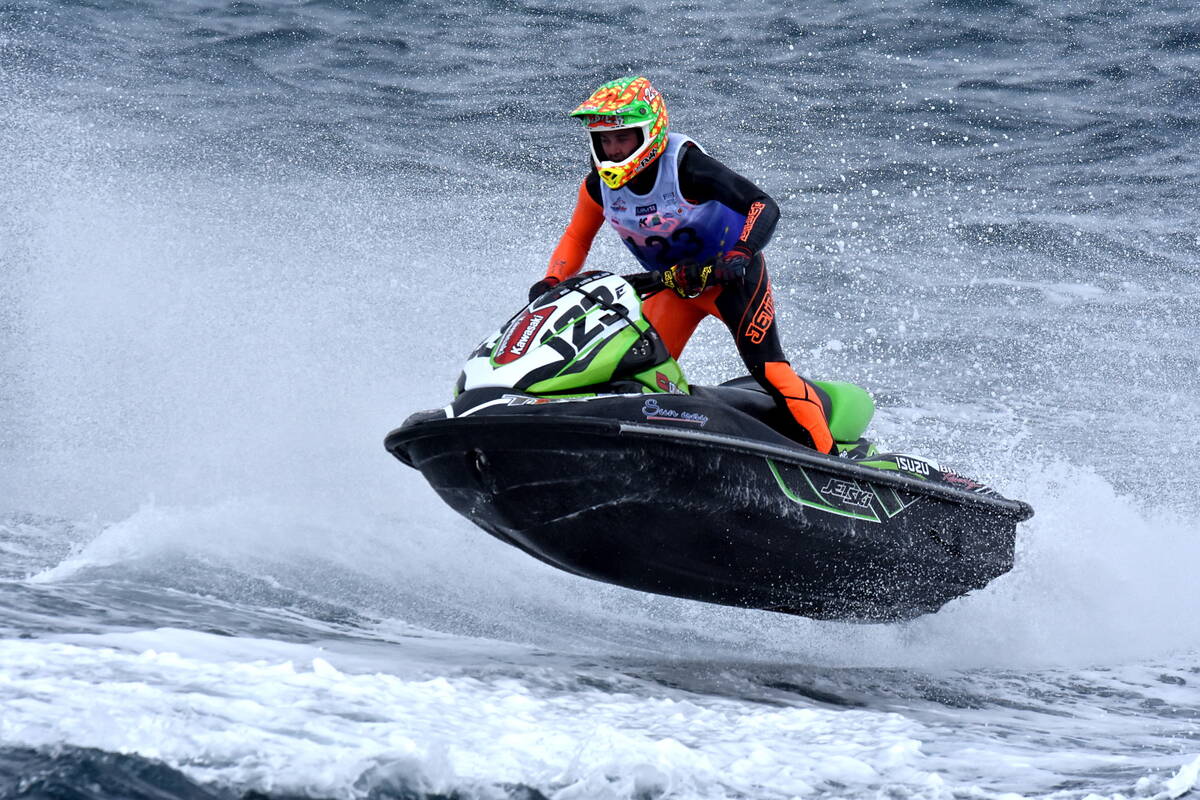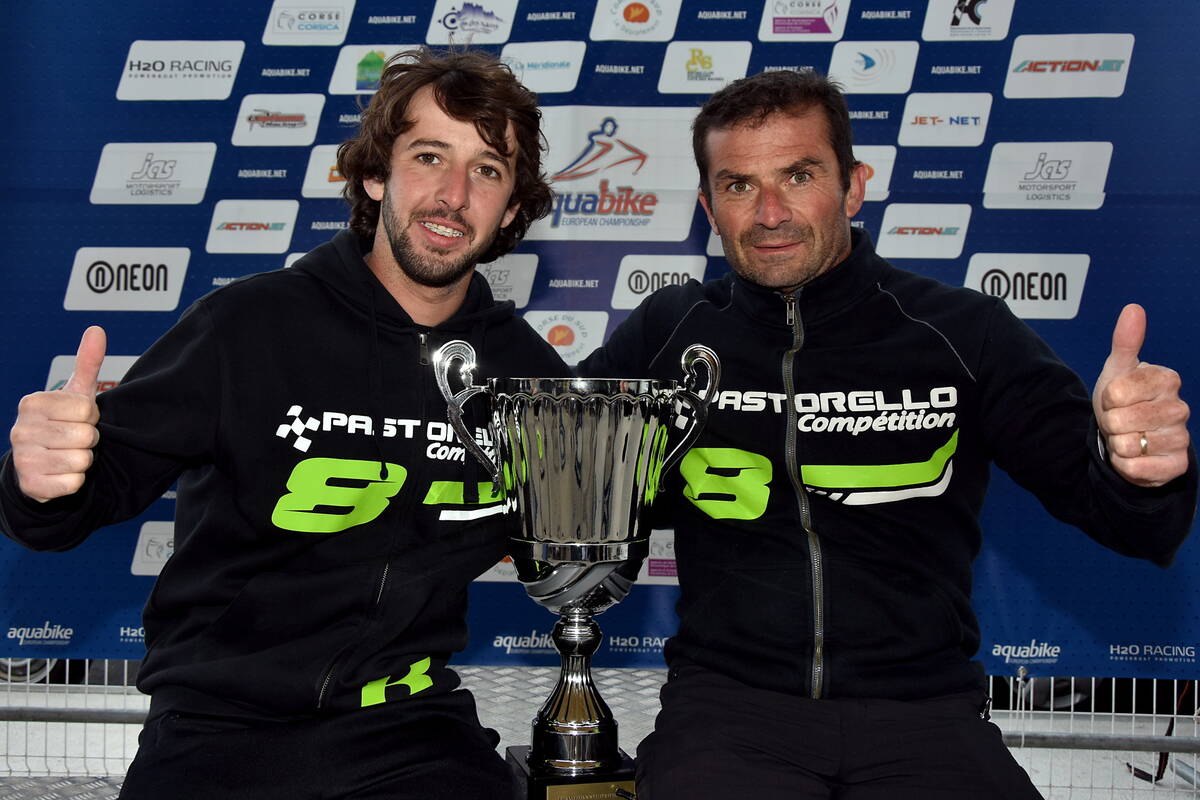 01 May 2016
PASTORELLO AND BOTTI WIN DECIDER TO LIFT EUROPEAN GP1 CROWN
· Bruno and Podda win GP2 / Merles des Iles and Tarzia lift GP3 title
Sunday, 1 May, SOLENZARA (Corsica): Jean Bruno Pastorello and local rider Jean-Baptiste Botti from Porto Vecchio held their nerve to win the final heat in GP1 in Solenzara and win the UIM-ABP Aquabike European Endurance Championship.
Lining up for heat 3 it was a straight winner-take-all encounter between Pastorello and Botti and Ghisonaccia resident Francois Medori and Alex Barret – both pairings with a win and second place apiece and tied on 45 points.
At the end of the third two-hour session in two days over a tough 5km circuit it was Pastorello and Botti who prevailed, clocking 36 laps in 2:02:35.00s to take the chequered flag 34.29s ahead of their title rivals.
Alain Tarzia and Mickael Poret took third in the heat, but it Lucas and Anthony Granger who grabbed the final overall podium slot.
In GP2 Bruno and Podda rounded out their weekend with a win and the title after leader and double heat winner Cedric Lamy failed to go the distance in heat 3, ending the weekend in third overall behind Aurelien Barbier.
Title honours in GP3 went to Merle des Iles and Tarzia, who rounded off a perfect weekend with a hat-trick of wins.