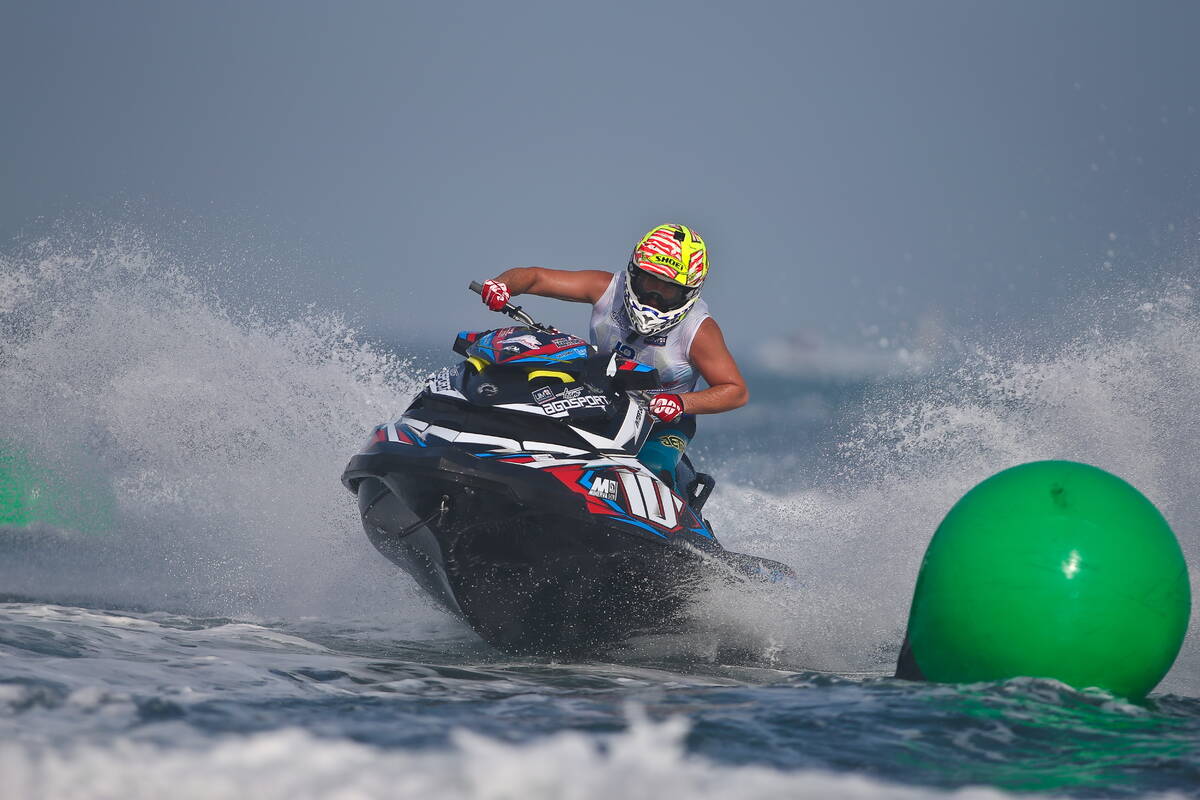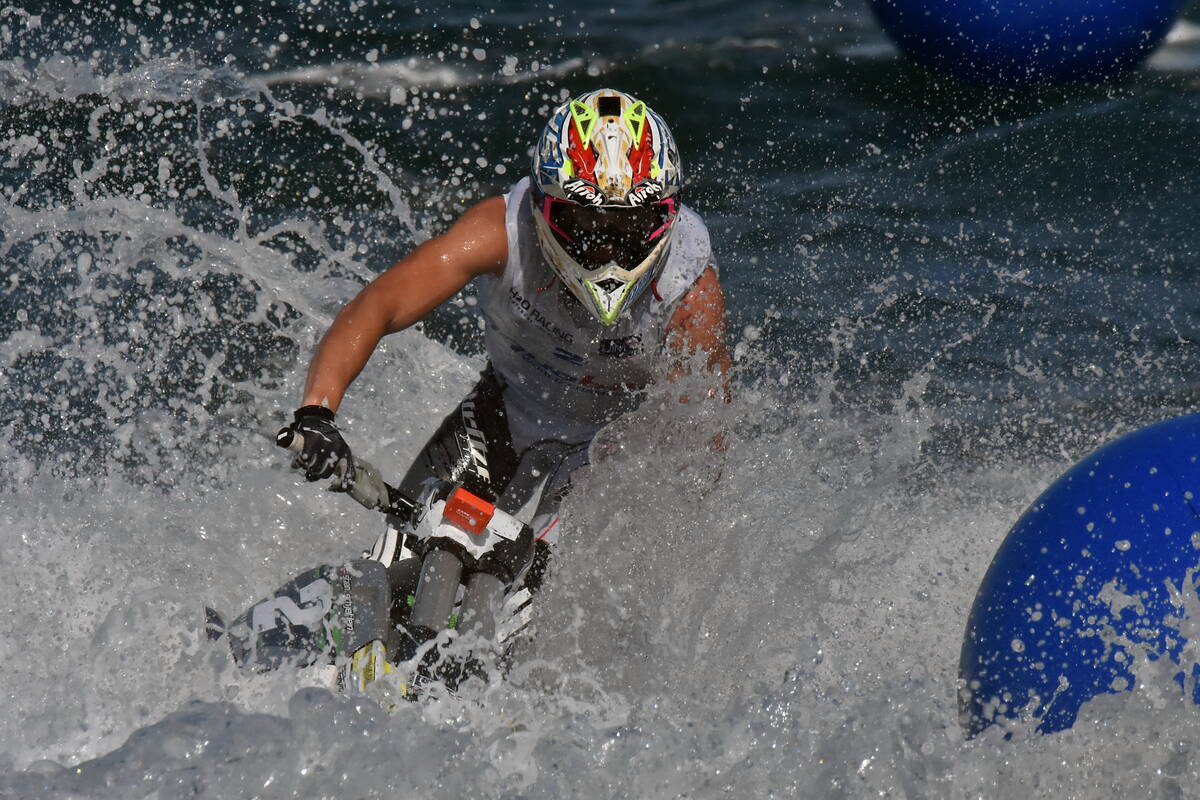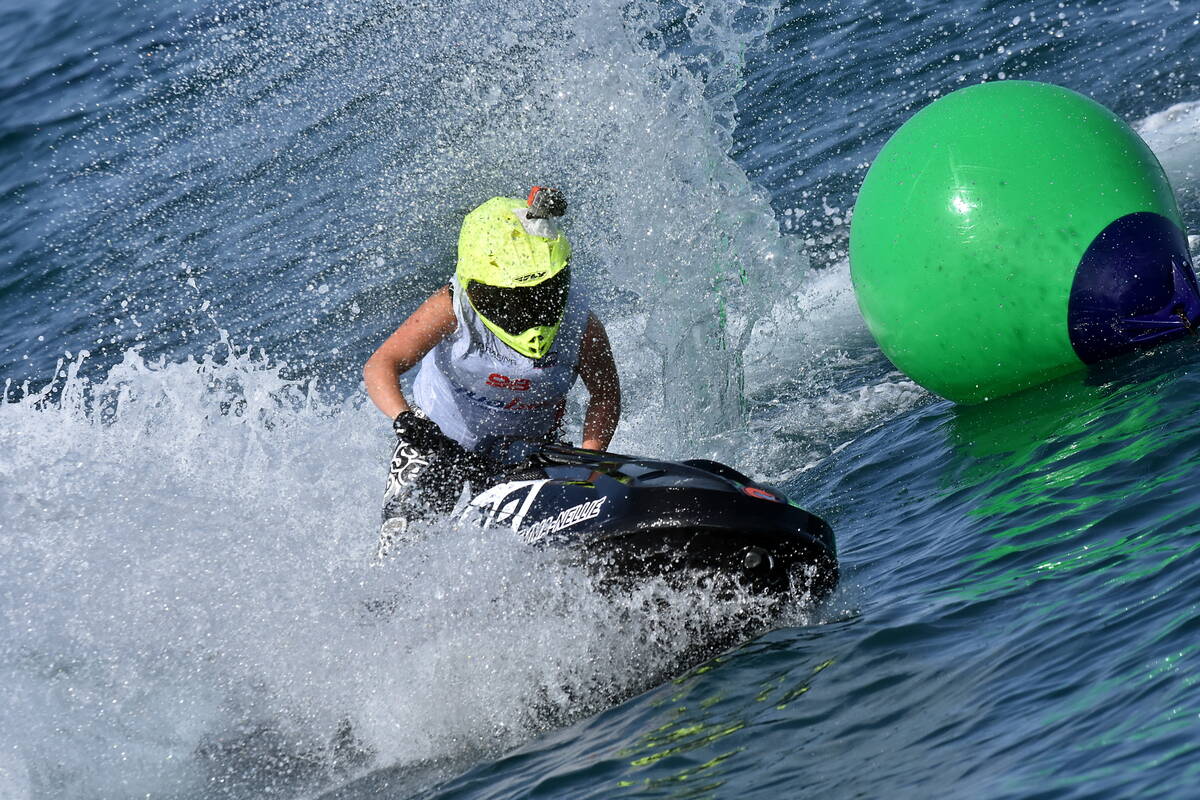 23 July 2016
POLE FOR AGOSTINHO, SCHJETLEIN AND ORTENDAHL
Saturday, 23 July: Runabout GP1 rider Christophe Agostinho will start the first of today's two heats from pole position after posting the quickest time in yesterday's qualifying session.
Agostinho headed a trio of Frenchman, his best time of 1:02.407 edging out championship leader Jeremy Perez by 0.241s, with Julien Emelie third quickest.
In Ski GP1 it was Norway's Stian Schjetlein who laid down his marker of intent heading the time sheets after posting 1:14.260 with Maurin Raphael1.75s off the pace in second ahead of Axel Courtois,
Would be title challenger Kevin Reiterer could only muster fifth quickest, whilst Nacho Armillas had big issues and failed to post any semblance of a competitive time and will start heat 1 down in 17th spot. The session was red-flagged momentarily as the circuit marshals recovered Marvin Martinez's sinking Ski.
In the Ladies division Swedish speedster Emma-Nellie Ortendahl was comfortably quickest, her time of 1:14.356, four seconds quicker than Jennifer Menard, with Virginie Morlaes third quickest ahead of the defending champion Beatriz Curtinhal.
RUNABOUT GP1
1. 10 AGOSTINHO Christophe FRA 1:02.407
2. 86 PEREZ Jeremy FRA + 0.241
3. 156 EMELIE Julien FRA + 2.583
4. 11 JORGENSEN Marcus HUN + 3.311
5. 21 PELLIER Patrice FRA + 5.710
6. 42 ISMAEL Rojas ESP + 6.374
SKI GP1
1. 2 SCHJETLEIN Stian NOR 1:13.534-
2. 44 RAPHAEL Maurin FRA + 1.175
3. 95 COURTOIS Axel FRA + 1.605
4. 64 GOMES Henrique PRT + 2.390
5. 90 REITERER Kevin AUT + 2.744
6. 9 SZABO Gabor HUN + 4.957
SKI GP1 LADIES
1 98 ORTENDAHL Emma-Nellie SWE 1:13.305
2 89 MENARD Jennifer FRA + 4.202
3 7 MORLAES Virginie FRA + 4.364
4 20 CURTINHAL Beatriz PRT + 7.008
5 4 SORRENTINO Marta ITA + 9.603
6 44 GRACA Joana PRT + 13.613