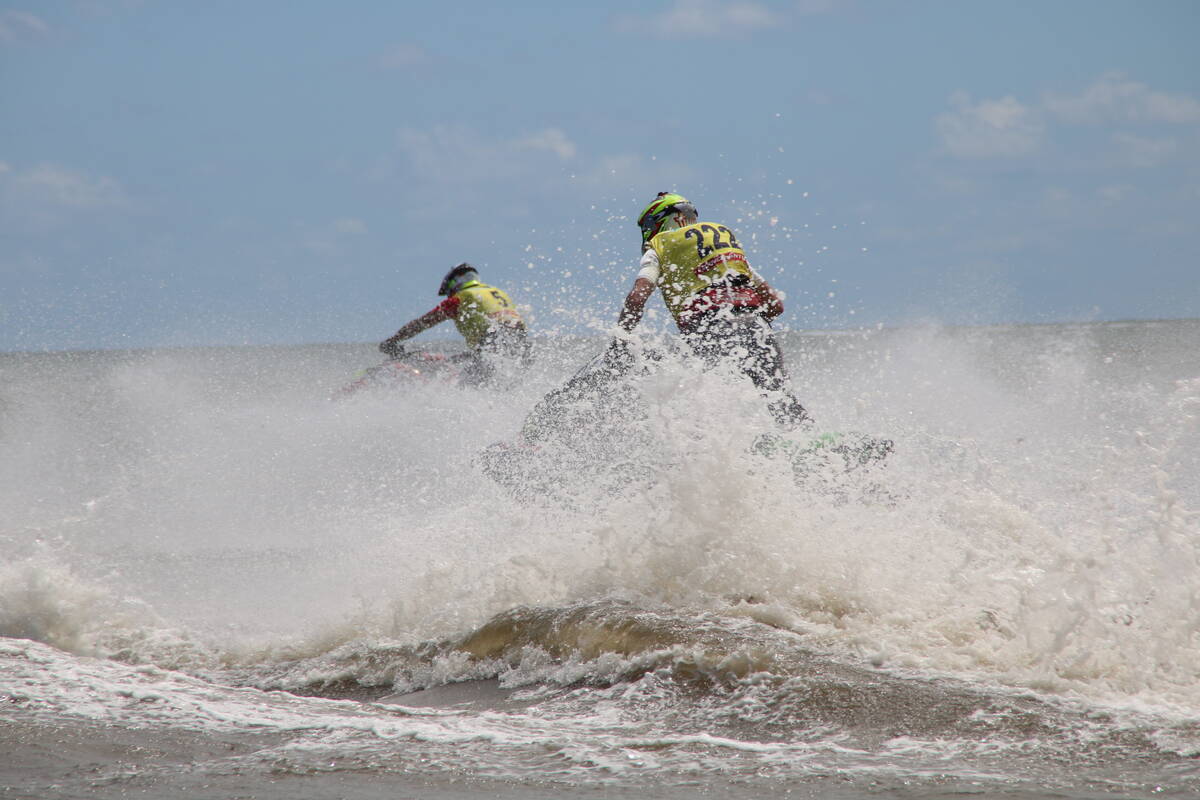 20 March 2016
PONS HITS THE FRONT HEADING INTO FINAL DAY OF KARUJET
Sunday, 20 March, Plage de Viard, Petit-Bourg, Basse –Terre: France's Teddy Pons leads the Karujet heading into today's [Sunday] final two stages and is on course for his second Karujet crown.
Saturday's fifth stage belonged to Pons picking up his first stage win and seeing his two main rivals in GP1, who headed him after day 2, Alex Barret and Francois Medori both abandon the stage and drop to ninth and tenth in the overall standings.
Pons won the stage by 37 seconds from Marc Forbin who moves up into third spot behind Yann Ponama who came in 5:30s behind the stage winner.
In GP3 stage honours went to Vincent Thomas, edging Cyrille Lemoine by nine seconds with Ludwig Rutil coming home in third. The result keeps Lemoine in control and in front heading into the final day with over four minutes in hand over Thomas and a massive 50 minute plus cushion over Rutil.
Top six after stage 5
RUNABOUT GP1 Pro
1 Teddy Pons (14) 3:35:54s
2 Yann Ponama (98) + 6:19s
3 Marc Forbin (65) + 7:28s
4 Cedric Ramassamy (88) + 8:13s
5 Pascal Gounouman (27) + 9:02ss

6 Anthony Granger (19) + 20.54s
RUNABOUT GP3
1 Cyril Lemoine (9) 4:10:09.568s
2 Vincent Thomas (1) + 4:09.191s
3 Ludwig Rutil (99) + 50:57.433s
4 Vincent Karam (5) + 1:01:50.432s
5 Didier Merle Des Iles (48) + 1:06:29.099s
6 Agostinho Goncalves (222) + 1:10:54.763s