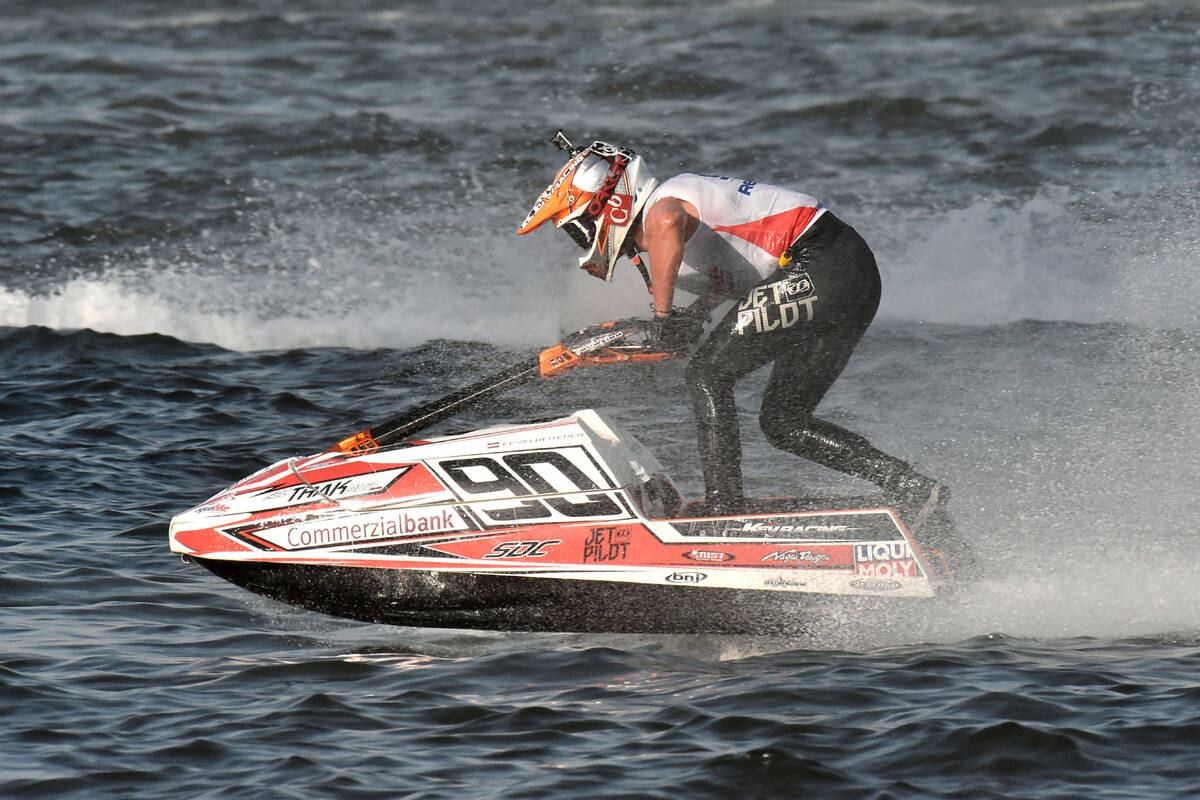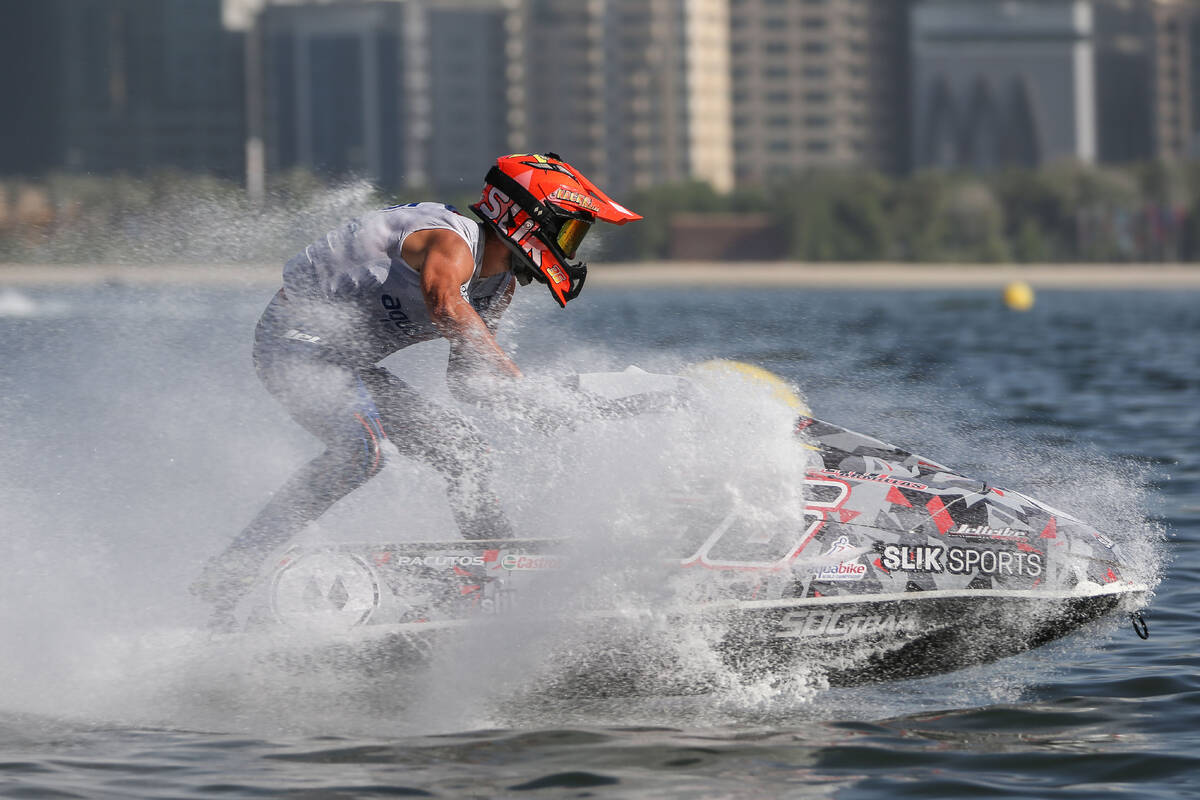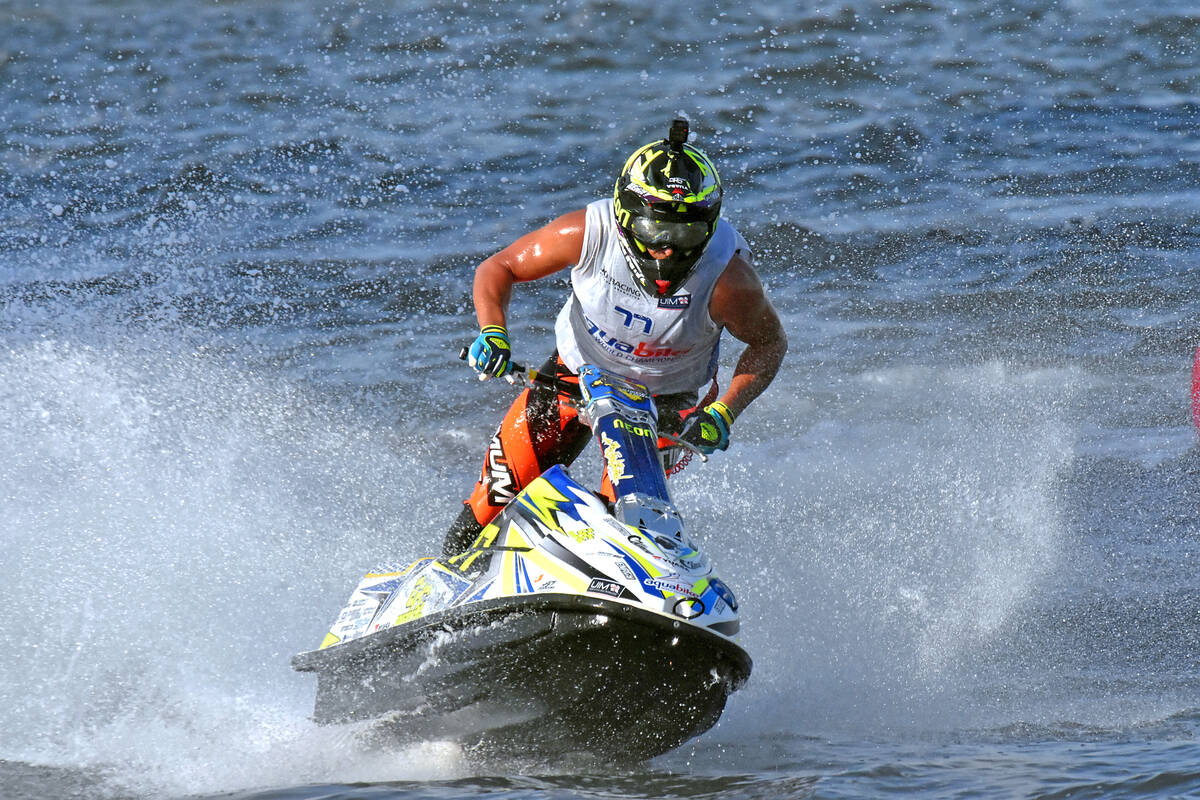 20 December 2016
REITERER TAKES THRILLING WIN IN SKI GP 1 IN SHARJAH
Tuesday, 20 December, SHARJAH (UAE): Austria's Kevin Reiterer produced arguably one of the best performances of the year after scything his way through a pack of riders from ninth place to take a remarkable victory in race 1 at the UIM-ABP Aquabike Grand Prix in Sharjah.
Second place went to Spain's Nacho Armillas with France's Mickael Poret winning the inter-family fight to take third.
The outgoing SKI GP1 world champion faced a daunting challenge starting from the outside and in ninth place at the rolling start but was up to fifth by the end of the start lap.
Jeremy Poret led from the start with Nacho Armillas in second after both passed pole-sitter Stian Schjetlein, whose hopes of a first Grand Prix victory ended with his retirement on lap 3 of 8.
Armillas hit the front on lap 3 with Reiterer now up into second place after overhauling Mickael and Jeremy Poret, passing Armillas a lap later and once out front was able to control the pace of the race to take his fourth win of the year by 3.04s. "I was just really fired up for this one," said Reieter. "The first laps went great. I found my rhythm and really got going and was able to make passes pretty easily. The Ski felt really good, my fitness was good and everything just came together, and was able to pass Nacho on the alternate track to take the lead."
Armillas was comfortable in second with a battle royal going on behind him between the three Poret Brothers, Mickael passing Jeremy on lap 5 to secure third place, Morgan passing him on lap six, with Alberto Monti completing the top six.
Daniel Svae Andersson produced one of his best races of the season, moving up from last spot after missing out on yesterday's qualifying to finish in seventh.
For full classifications:www.aquabike.net/results