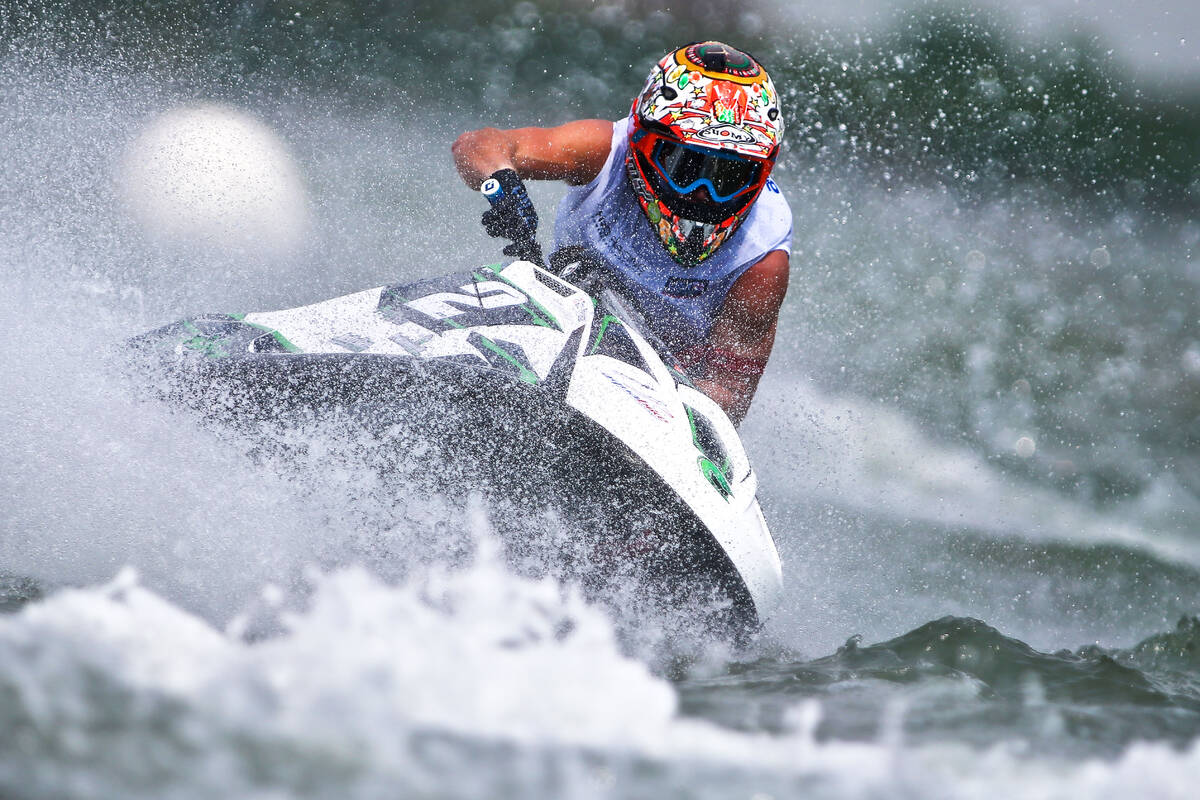 24 September 2016
SCHJETLEIN WANTS THAT FIRST UIM-ABP WIN
Saturday, 24 September, SHANGHAI (China): Norwegian Stian Schjetlein is having his best run since joining the UIM-ABP World Championship in 2014 and currently sits in second place behind points leader Jeremy Poret.

He grabbed his first podium, third, in Sharjah last year and this season narrowly missed out in Italy but took second overall in Spain. In heats he has picked up seconds and thirds but is still chasing that elusive heat and GP win. "I was racing in Norway and Sweden, got a couple of second places and won the Nordic Championship, then training a lot and building a new ski which I will use here," he said.

The area that the 24-year-old from Bergen needs to improve on is top end performance. "We have been working on improving the starts. We are trying new impellers because we need to find more top speed. All season I have been quick off the start and out front over the first 10 metres but by the time we got to the first urn I am 30 metres behind. If I can get out and stay in front to that first mark I think I can win. But some of these guys are very quick."

Schjetlin has given himself a good chance in race 1 after yesterday's impressive qualifying, and will start on the front row for the rolling start in third place, Armillas and Reiterer and his inside, Jeremy and Mickael Poret on his outside.

Heats 1 and 2 of the UIM-ABP BUND Holding Group Aquabike Grand Prix of Shanghai will be broadcast and streamed live on aquabike.net
Saturday 24 September
14.30 LOCAL / 06:30 GMT – programme titles / intro / heat 1
Sunday 25 September
14.30 LOCAL / 06:30 GMT programme titles / intro / heat 2