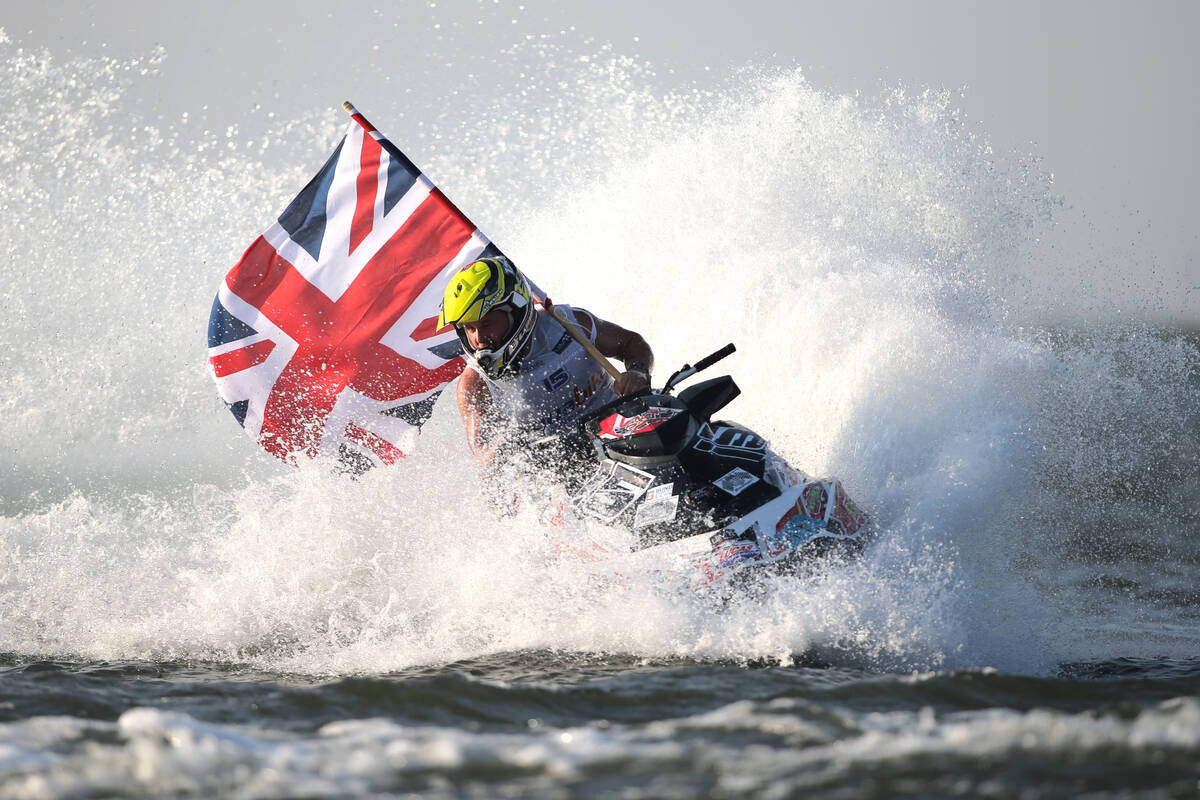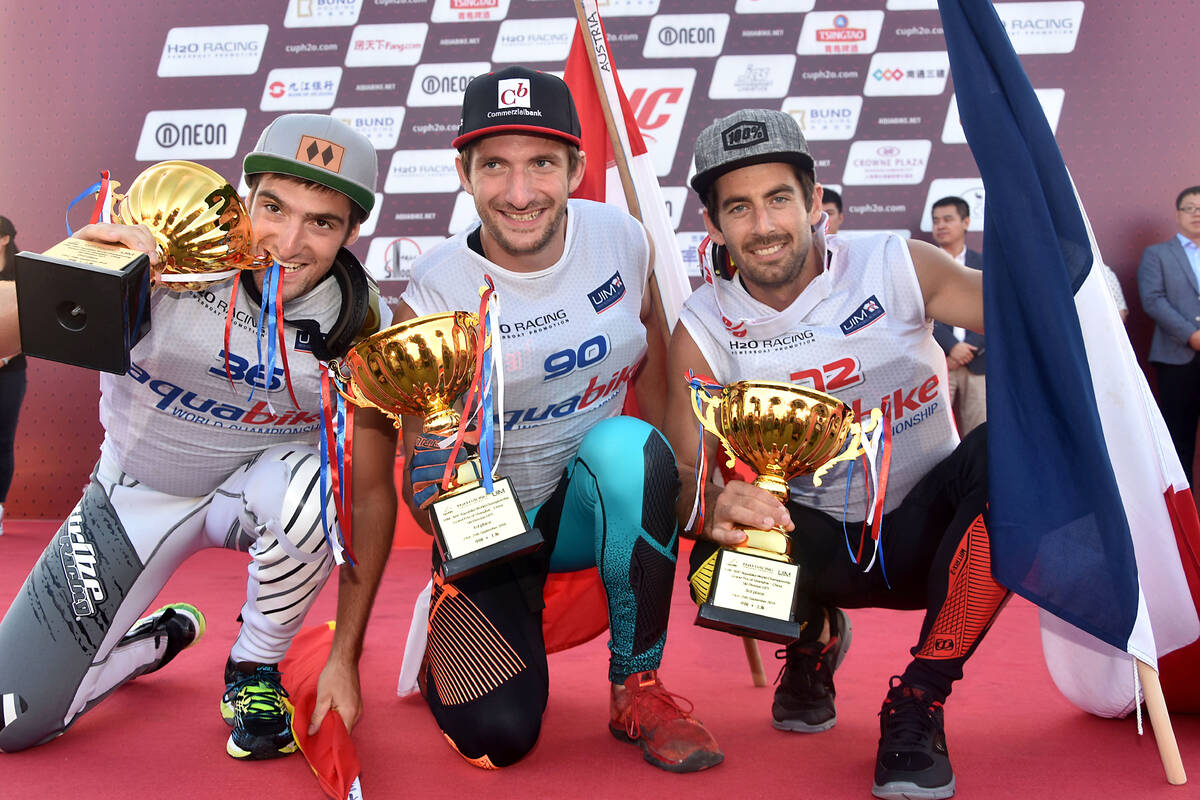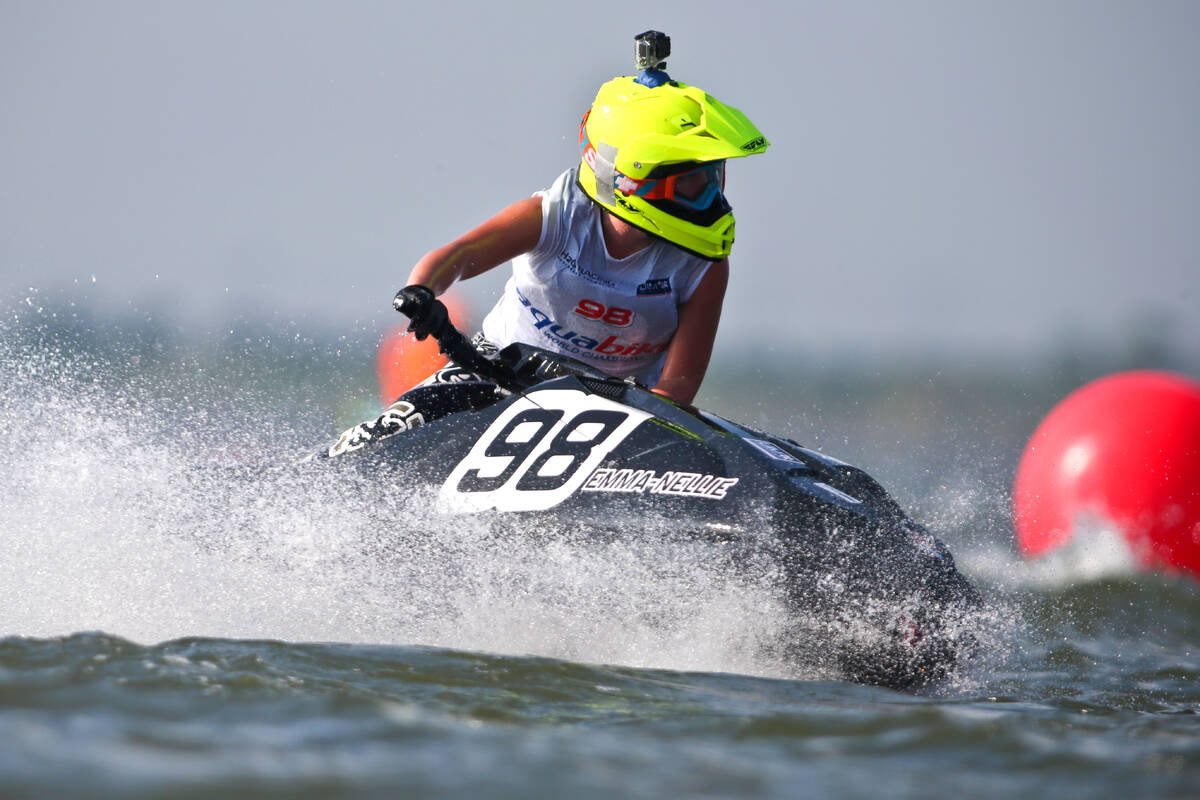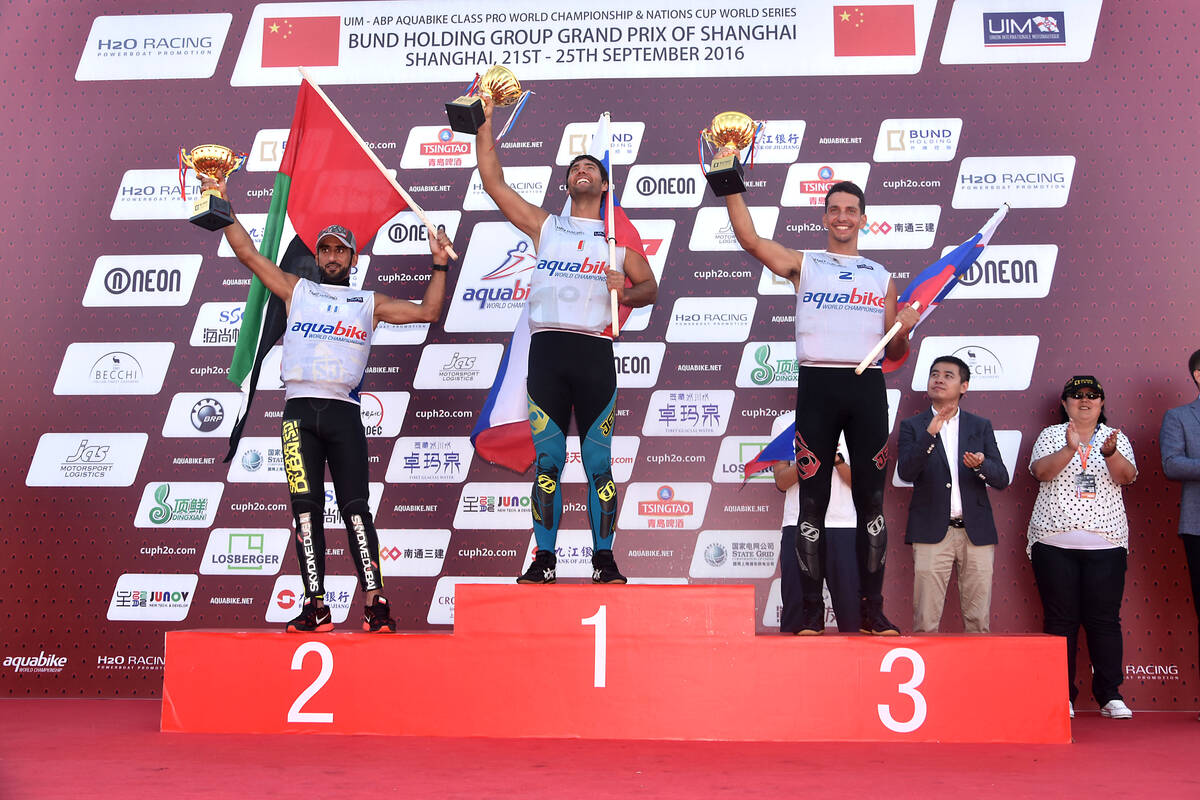 25 September 2016
SHANGHAI GRAND PRIX DELIGHT FOR BUSHELL, REITERER, ORTENDAHL AND ROK FLORJANCIC
Sunday, 25 September, SHANGHAI (China): The quartet of James Bushell, Kevin Reiterer, Emma-Nellie Ortendahl and Rok Florjancic each completed the win double in their respective categories to take overall victories in the UIM-ABP BUND Holding Group Aquabike Grand Prix of Shanghai.
Britain's James Bushell was simply uncatchable, outclassing and outpacing a world class field in Runabout GP1, leading from start- to-finish to take his first Grand Prix title of the year, and winning by over 30 seconds. "It looked easy but it wasn't. I saw Yousef chasing so I had to push very hard in the early stages," he said. "To take my first heat wins and the GP win is great. In the first two rounds I didn't have too much luck. I broke a prop in Italy and then had more issues and fell off in Spain. But from where we were at the beginning of this weekend with all the problems with the bike it's an amazing turn round. At one point I thought I'd be heading home. But in the end it all came together."
Bushell was never challenged and showed the field of 18 a clean pair of heels from the green flag, today's result boosting his title chances as he moved to within six points of leader Yousef Al Abdulrazzaq.
Second-placed Abdulrazzaq simply had no answer to the pace of the British rider and cut a solitary figure for 13 laps after he passed Poland's Andrzej Wisniewski on lap 3, to secure second spot on the podium.
Behind him the battle for third place was between Wisniewski, Lars Akerblom, Christophe Agostinho and Jeremy Perez.
Wisniewski brilliantly held off the challenge to the chequered flag, but was given a post-race one lap penalty for missing a buoy, dropping him to 14th.
The performance of the afternoon came from Sweden's Lars Akerblom who started from the outside of the line in 18th, moving up to fifth by the end of lap 1, chasing down and overhauling Agostinho on lap 8 to ultimately be given third place, Agostinho's fourth place giving the French rider his fist UIM-ABP podium finish.
Jeremy Perez was another to gain places, moving up from ninth to finish in fifth ahead of Johan Johansson.
In Ski GP 1 Kevin Reiterer put himself right back into the title race with his second win of the weekend and with points' leader Jeremy Poret faltering, is now just 11 points behind him in the standings. "I knew Nacho [Armillas] was going to be my biggest threat and especially at the start," said Reiterer. "I was happy with the bike and giving it everything I had then Nacho had a problem. I made the pass and from that point it was quite easy."
For the second time in two days Reiterer trailed Nacho Armillas off the start and shadowed him for four laps, but couldn't close to within less than six seconds of the Spaniard.
Then on lap 4 Armillas' engine stopped and Reiterer flew past, going on to complete the 9 laps, claim the maximum 50 point tally for the weekend, and sealing his victory by 8.97s."
For Armillas it was another frustrating day, losing out for the second time after leading the race, stopping and then recovering, but second place today was enough to put him on the podium in second and he maintains third place in the championship standings.
Third place went to Stian Schjetlein, who for the second race in a row dropped places at the start, and was forced to play catch up over the 9 laps.
He trailed in fifth for six laps before closing down and passing Mickael Poret on lap 7 and a lap later championship leader Jeremy Poret when he took the penalty buoy.
Poret was less than impressed with his own performance and despite stating that his aim in China was to conserve his engine and protect his lead, the points dropped in Shanghai could well prove costly, but fourth today was enough to take third overall. Mickael Poret finished in fifth ahead of Alberto Monti.
In the Ladies division Emma-Nellie Ortendahl delivered yet another astonishing performance and remarkably improved on her race 1 winning margin, securing her second Grand Prix title of the year with 72 seconds in hand. "It has been an incredible weekend and I have done what I came to do," she said. "I really feel I have the momentum now and it is important that I keep my focus and keep doing more of the same."
Title challenger Jennifer Menard looked to be heading for another second place finish but she was caught and passed by Beatriz Curtinhal on lap 7 to take her best result of the year and secure the second podium slot ahead of Menard.
Virginie Morlaes finished in fourth ahead of Kylie Ellmers and Yue Nixin. There was a big disappointment for Estelle Poret in her title bid, stopping on the start lap and despite getting going finished five laps down picking up just five points in 11th.
Rok Florjancic extended his lead in the Freestyle championship standings with an improved performance over yesterday to take his fifth heat win of the year and his second GP title of 2016. UAE's Rashid Al Mulla again pushed him close falling five points short in the eyes of the judges to take second overall, with Nac Florjancic third.
Round four of the UIM-ABP Aquabike World Championship takes place in Liuzhou, China on 3-5 October.
For full classifications: