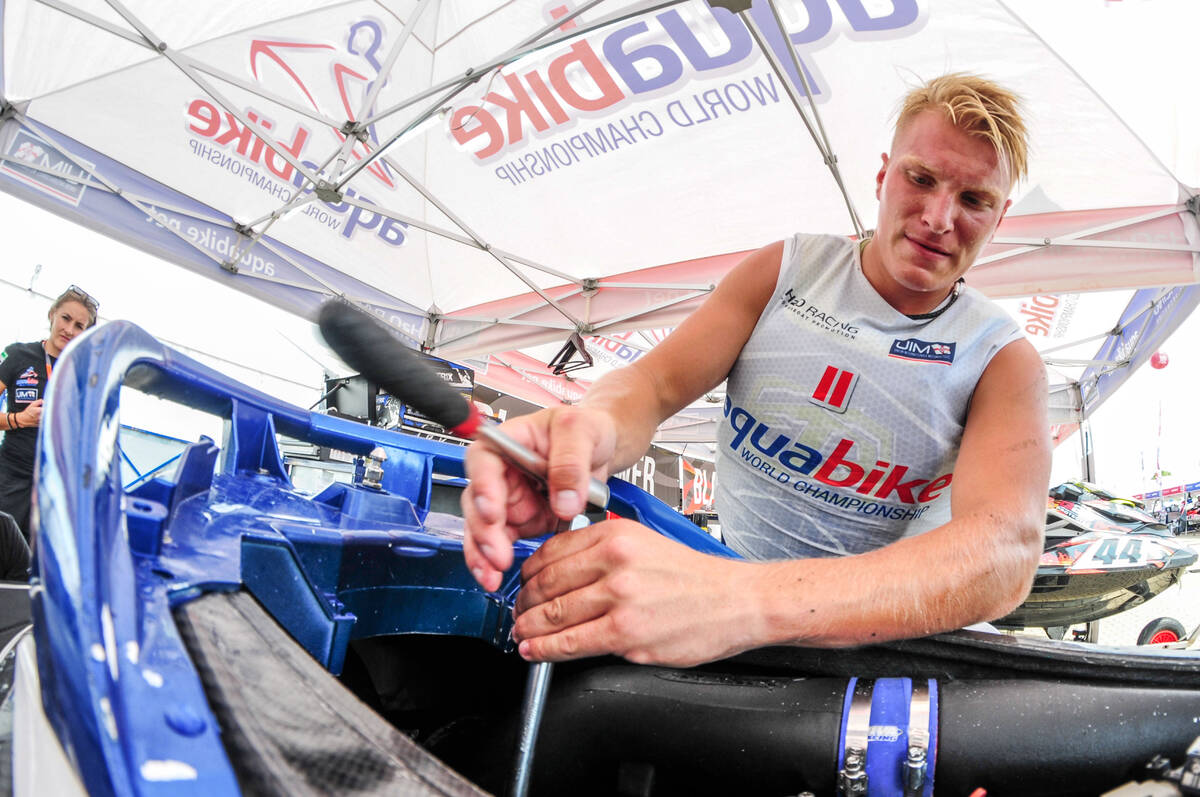 25 September 2016
SHANGHAI MISERY FOR CHAMPIONSHIP LEADER JORGENSEN
Sunday, 25 September, SHANGHAI (China): Marcus Jorgensen's title chances have taken a severe dent in Shanghai, with the Danish rider confirming this morning that he will have to sit out race 2 of the UIM-ABP BUND Holding Group Grand Prix.
Yesterday saw the 21-year-old Runabout ace from Copenhagen drop down the race order from third to eventually pulling out on lap 8, that disappointment compounded further with the realisation that the engine cannot be fixed and borrowing or buying one not an option.
Jorgensen arrived in Shanghai with a 20 point lead over Yousef Al Abdulrazzaq and a 36 point advantage over yesterday's race winner James Bushell. Now Jorgensen and Abdulrazzaq are tied on 86, Bushell on 75.
The big question mark now hanging over Jorgensen is can he find a solution to be able to take the start line in Liuzhou in 10 days' time.