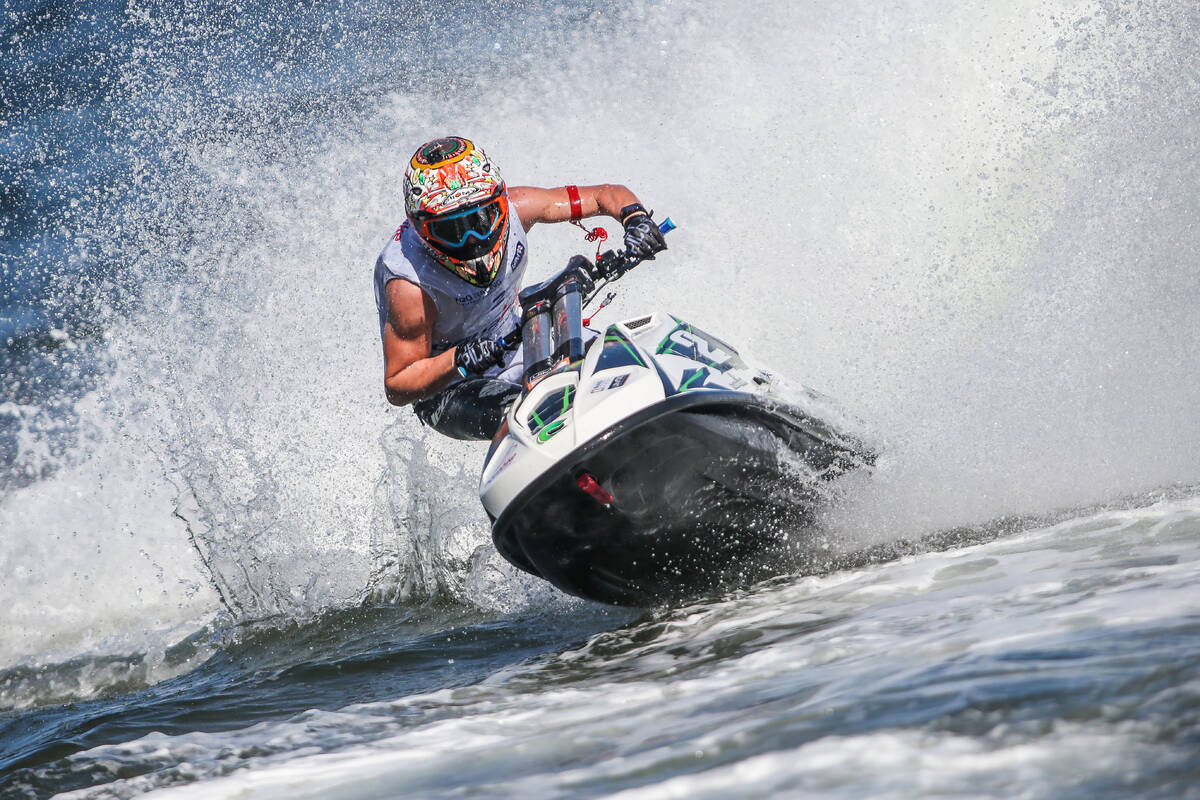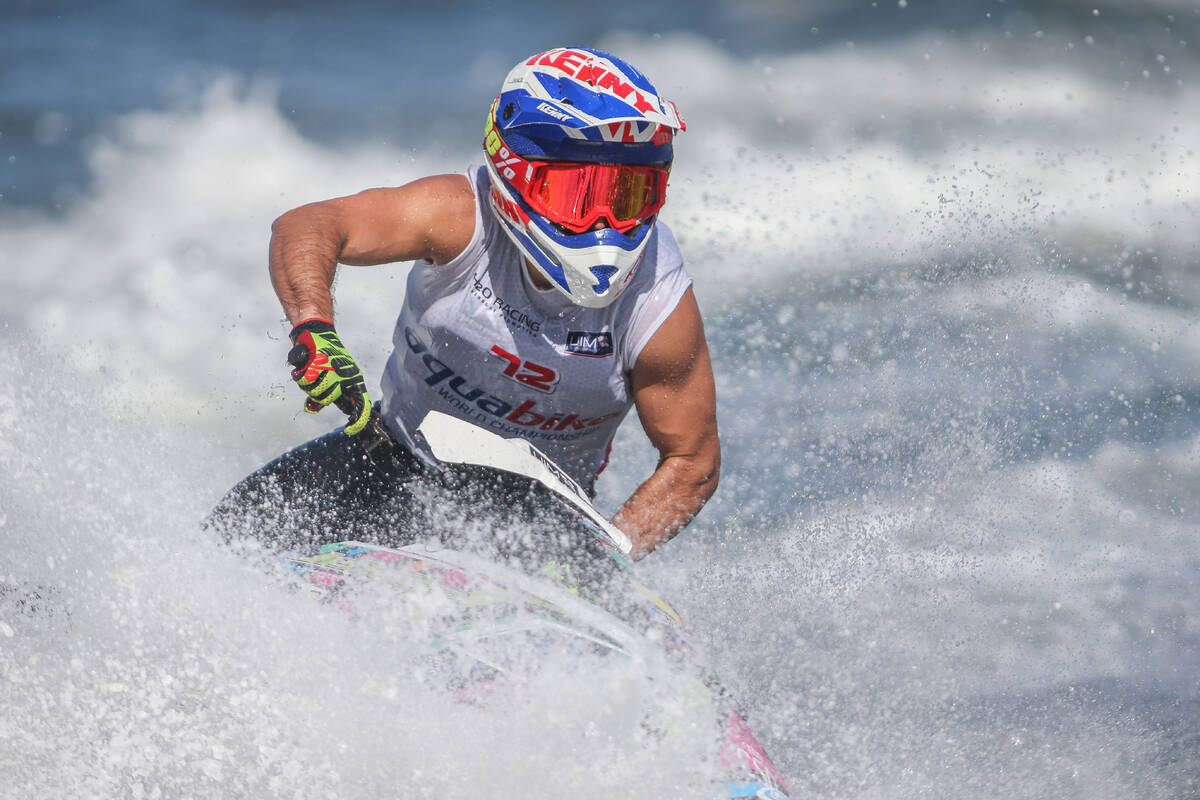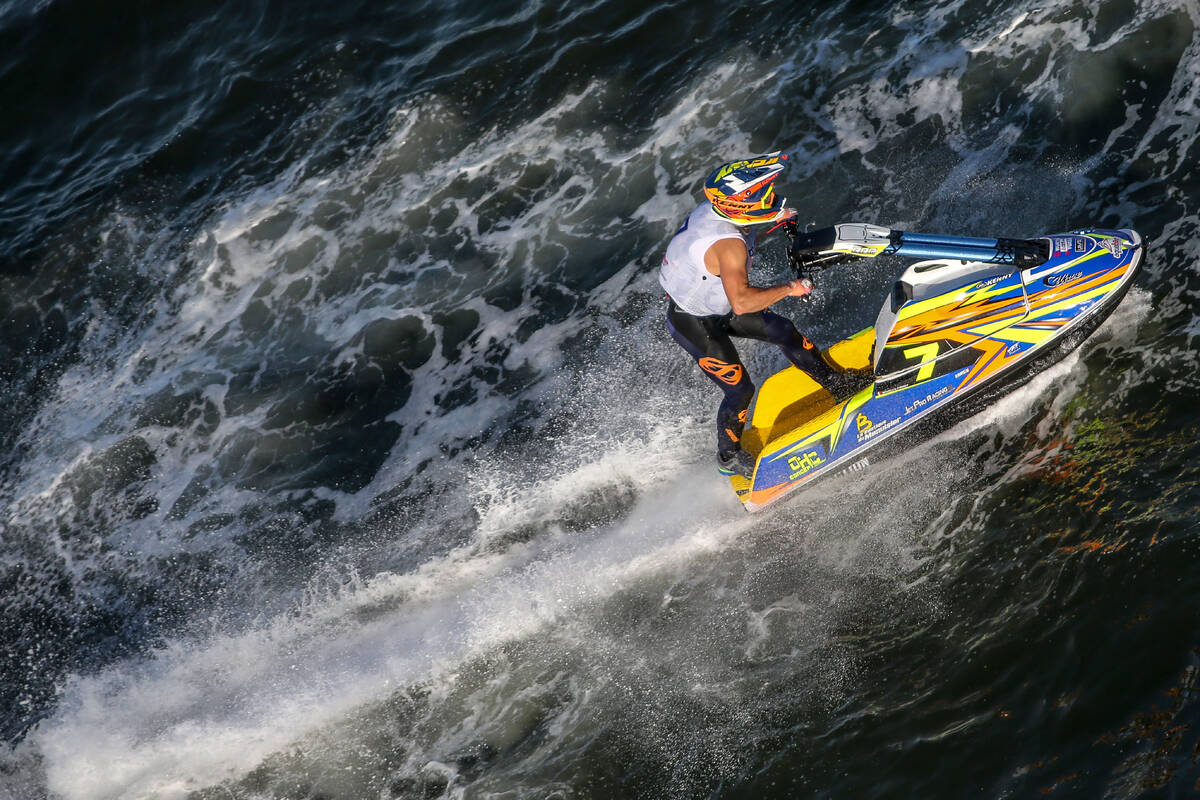 19 December 2016
STIAN SCHJETLEIN TAKES FIRST POLE POSITION OF THE YEAR IN SHARJAH
Monday, 19 December, SHARJAH (UAE): Ski GP 1 rider Stian Schjetlein produced his best qualifying performance of the season and will start race 1 of the UIM-ABP Grand Prix of Sharjah from pole position.
The Norwegian eased through Q1 in third place with a 2:00.31 second lap behind Kevin Reiterer and Morgan Poret, but upped the stakes considerably in Q2 with 1.57.00 to secure pole. "Finally I get the pole after coming pretty close several times this year but just missing out," said Schjetlein. "We had some minor issues this morning we did some fine tuning and the bike is good. Tomorrow I have to get the start right but we don't have as much speed here so I hope we don't lose too much ground going to the first turn. The conditions are very different from China where we made a lot of changes to settings so we are now still trying to find the right set-up but we haven't had much time."
Despite having to compete on a bike borrowed from Nacho Armillas after ignition problems side-lined his favoured machine, a gesture the Spanish rider is probably regretting after only managing fourth quickest with 2:00.27, Jeremy Poret qualified in an impressive second place with 1:59.19
Third quickest with his best qualifying of the year went to Morgan Poret with elder Brother Mickael in fifth and Alberto Monti sixth quickest.
With Jeremy Poret sealing the world title in China, the attention now turns to the fight for second and third overall in the championship standings between outgoing champion Reiterer, Armillas and Schjetlein, the trio split by 14 points with Reiterer facing the bigger challenge in race 1 tomorrow after being hampered by technical problems in Q2 and qualifying down in ninth place.
It was a disappointing afternoon for Daniel Svae Andersson who broke a drive shaft before the green flag was raised to start Q1, with Markus Lutsokert side-lined after damaging his collar bone in testing yesterday.
For full classifications:www.aquabike.net/results