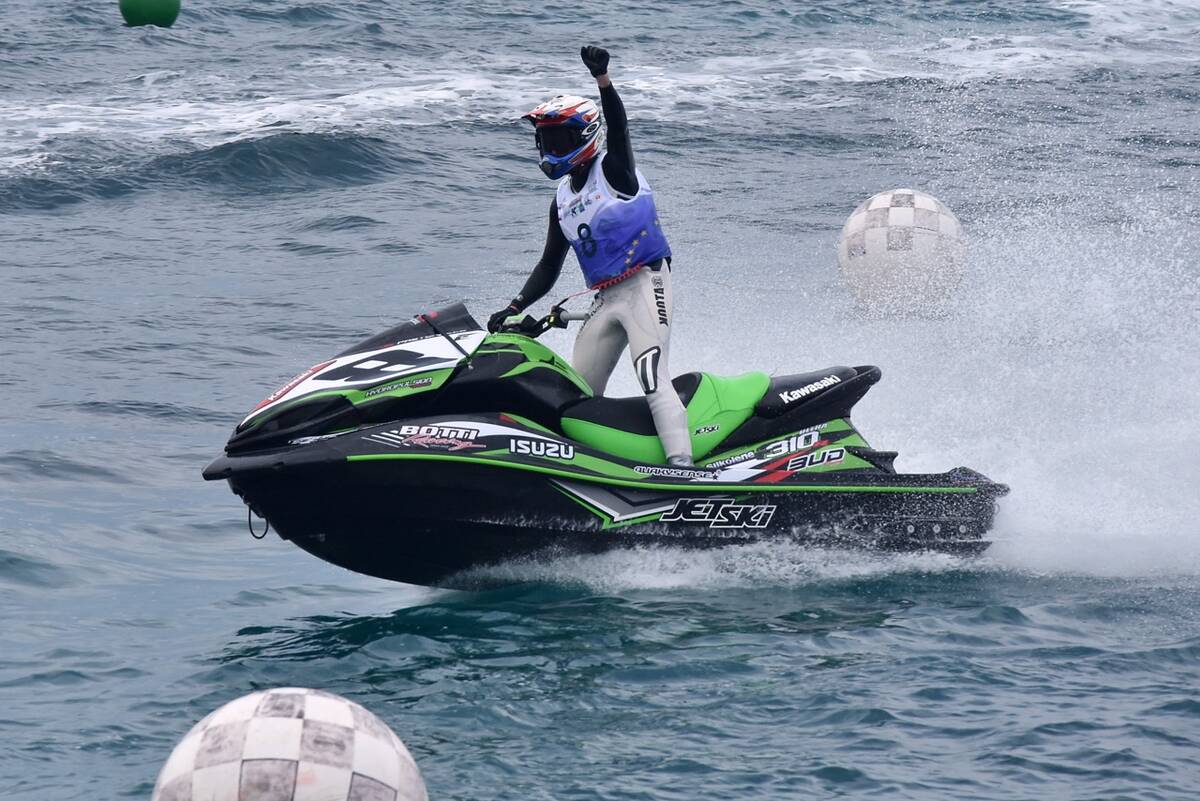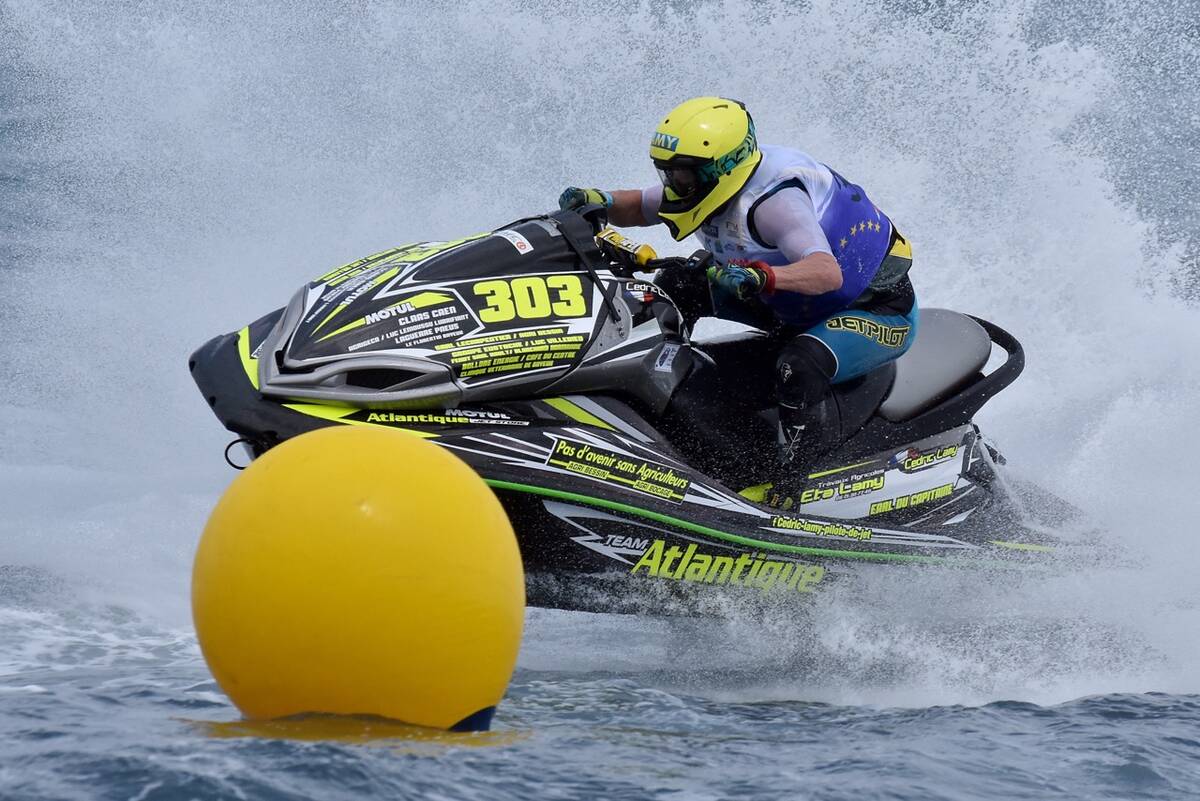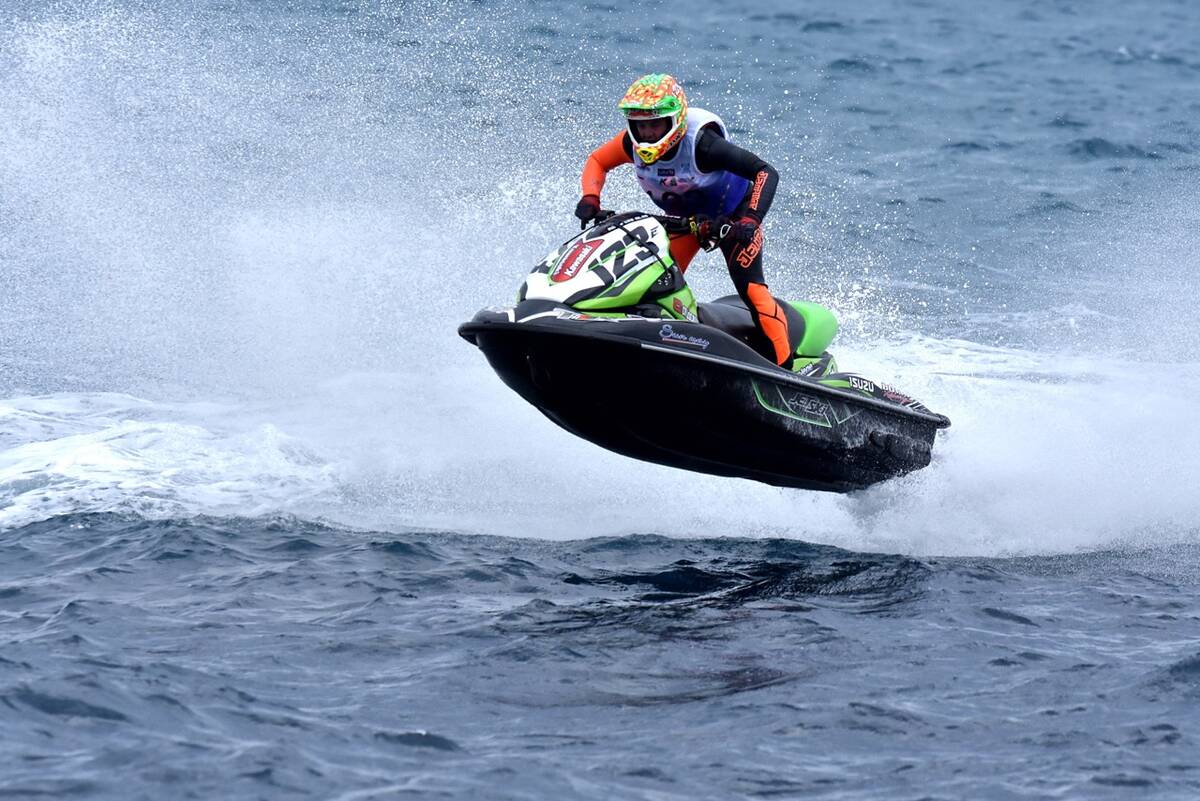 30 April 2016
TITANS AND CHAMPIONS OF AQUABIKE GO HEAD-TO-HEAD IN SOLENZARA
Saturday, 30 April, SOLENZARA ( Corsica): A glittering array of World Champions are amongst the 35-strong entry who team-up and go head-to-head in this weekend's UIM-APP European Continental Aquabike Championship in Solenzara, Corsica.
The riders in the three categories Runabout GP1, 2, 3 face three gruelling heats, today and two on Sunday, over a five kilometre, anti-clockwise 13-pin circuit.
The pick of the pairings in GP1 sees offshore and endurance legend Jean Bruno Pastorello partnering the charismatic Corsican and race ace Jean-Baptiste Botti, a formidable duo who have both won the legendary Karujet, Pastorello in 2010 Botti last year, arguably the toughest event in the world.
2012 Runabout GP1 circuit World Champion Francois Medori, another local and living in Ghisonaccia, partners Alex Barret, with Ski GP1's double World Champion Mickael Poret switching formulas and racing with Alain Tarzia.
Amongst the riders making the long trip from Guadeloupe, the home of the famed Karujet, are Lucas and Anthony Granger, Pascal Gounouman racing with Yann Ponama, Vincent Thomas, competing in GP3.
At the end of day one, heat one, it is Pastorello and Botti who after 2:01:52.69s and 28 laps hold a 46.61s advantage in GP1 over Medori and Barret, with Granger and Granger a lap down in third. In GP 2 Cederic Lamy sits in top spot, with Merle des Iles and Tarzia leading GP3.
Results:
Runabout GP1
1 JB Pastorello/JB Botti – 02:01:52.69s
2 F Medori/ A Barret + 46.61s
3 L Granger/A Granger + 1 lap
Runabout GP2
1 C Lamy – 02:04:05.07s
2 A Barbier + 1 lap
3 O Astolfi/ G Martinelli + 3 laps
Runabout GP3F1
1 D Merle des Iles/A Tarzia – 02:03:21.81s
2 A Martin/V Thomas + 2:10.27s
3 C Dabricot/W Seel + 2 laps