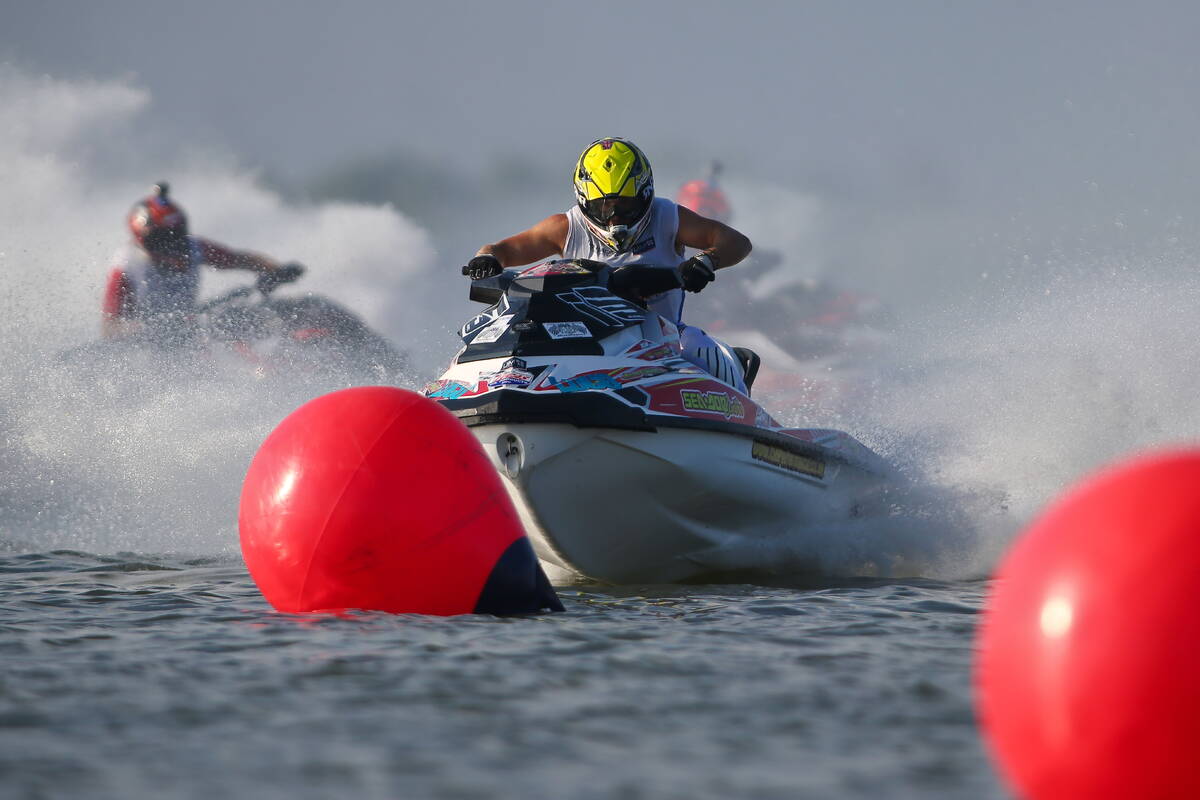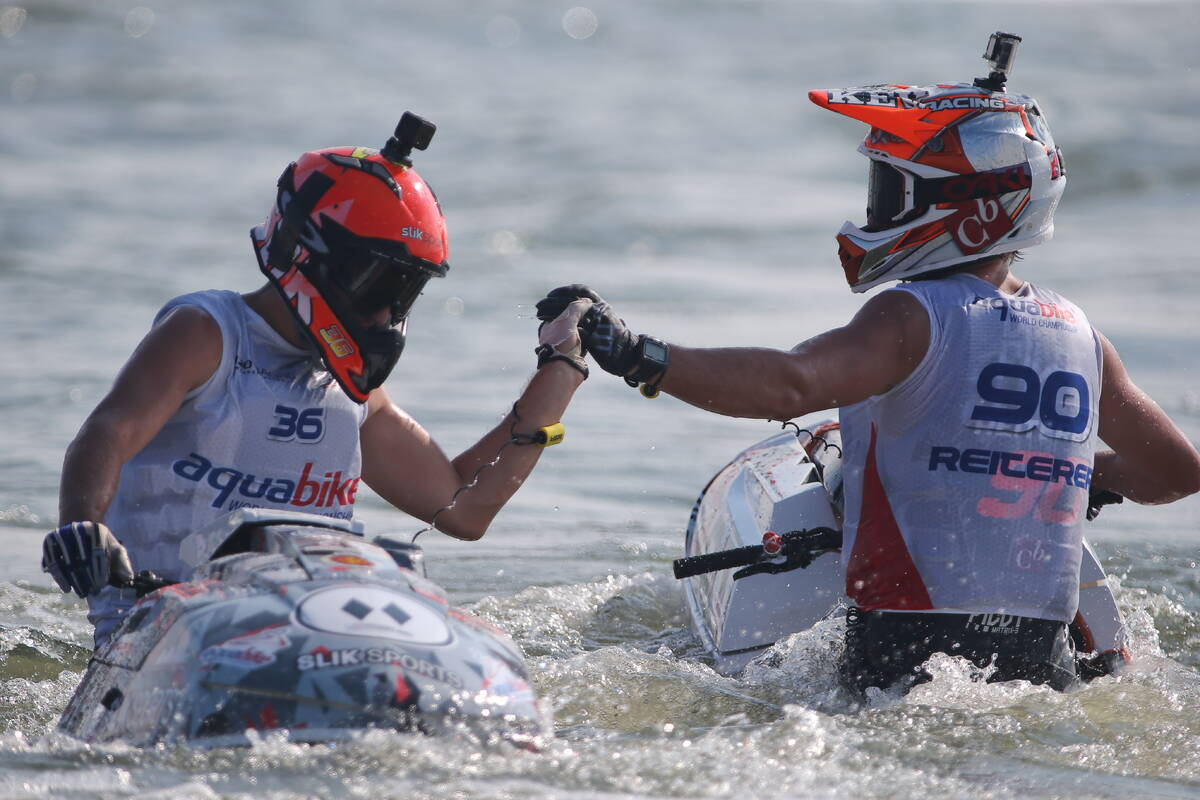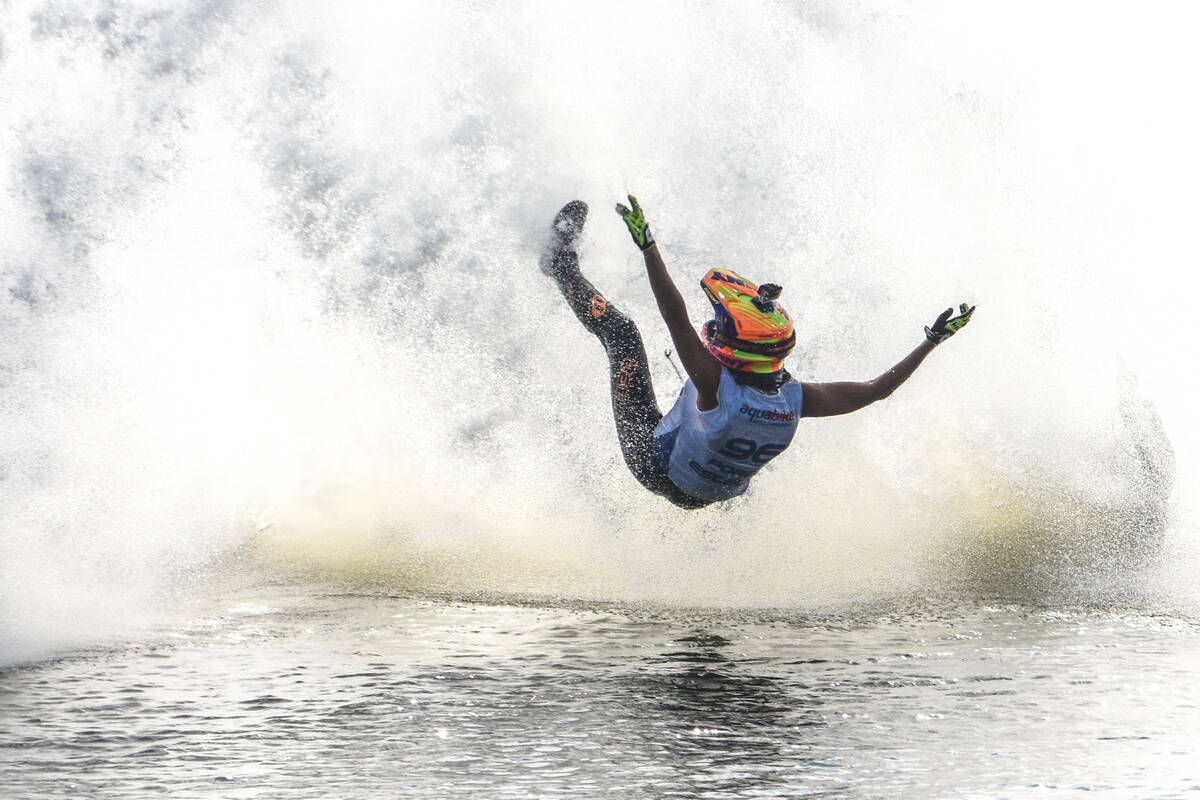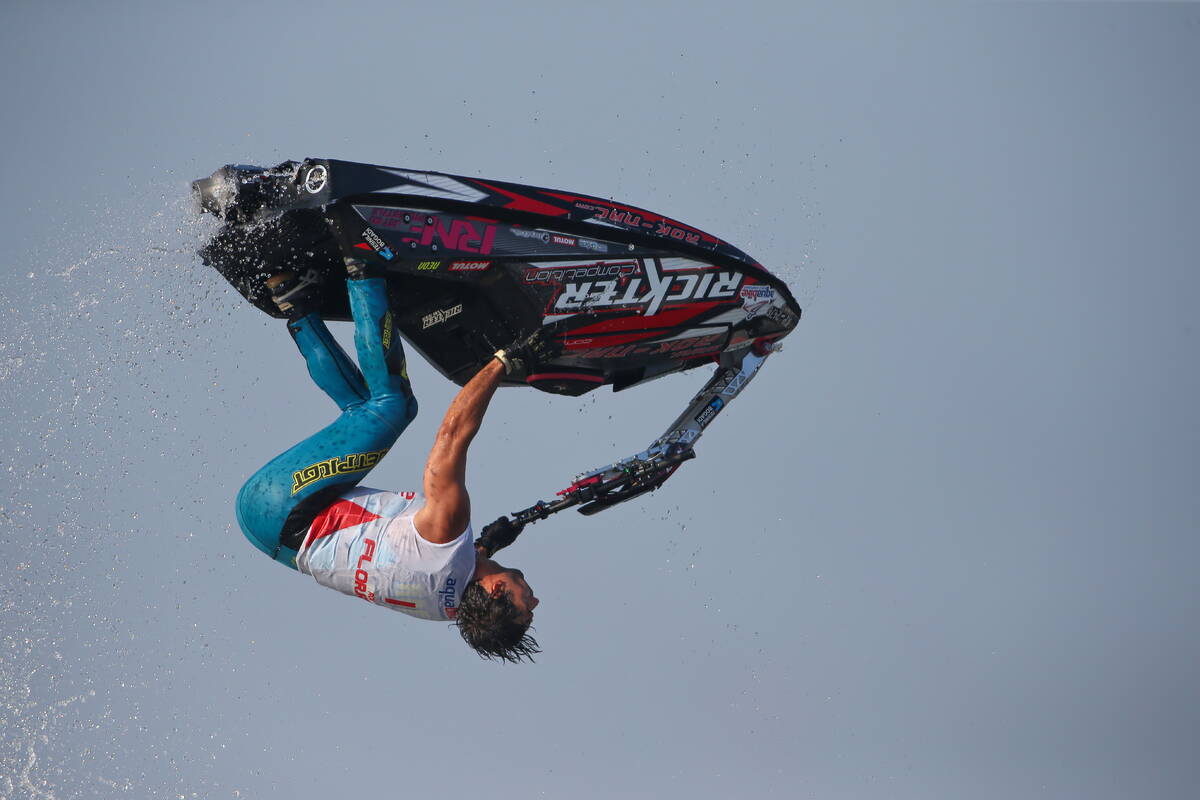 27 September 2016
TITLE RACE HOTTING UP AS CHAMPIONSHIP HEADS TO LIUZHOU
Tuesday, 27 September, LIUZHOU (China): The back-to-back Grand Prix within ten days of each other in China were always expected to play their part in influencing the outcome of the 2016 UIM-ABP Aquabike World Championships. And that is how it is panning out with one down and one to go.
Over the next couple of days competitors from 22 countries will head south to Liuzhou tothe Jinglan watersports center, regroup and face off against each other once again, and will be hoping Typhoon Megi doesn't spoil the party!
The Grand Prix of Shanghai has already proved a defining moment in Runabout GP1; Denmark's Marcus Jorgensen, the championship leader when he arrived in China, broke an engine in race 1, retired without points and was unable to start the second and has slipped to third. Now 20 points down to the man now out front, Yousef Al Abdulrazzaq, the question is, will the somewhat disgruntled Jorgensen come to Liuzhou or throw in the towel?
Defending champion Abdulrazzaq is the man to chase after two seconds in Shanghai, but he will certainly be feeling the heat from the man of the moment, Brit James Bushell.
Bushell was sensational in Shanghai, stealing a dramatic last lap win from Abdulrazzaq in race 1 and thumping him and the trailing pack in race 2, winning by over 30 seconds. He moves up from third and 39 points down, to second and within six points of the lead.
The pack also shuffled slightly in Ski GP1, the leader wobbled and the defending world champion turned up the wick.
Kevin Reiterer's win-double moved him up from fourth to second, cutting his 28-point deficit to leader Jeremy Poret to 11, after he stumbled with a lack-lustre fourth in race 2. Despite seeing two race wins disappear in Shanghai , a lack of concentration in race 1 and technical issue in race 2 costing him the lead in both, Nacho Armillas should consider the glass half full, rather than half empty as he must now realise he has the ammunition to beat all his rivals. He remains in third, Stian Schjetlein slipping to fourth.
In the Ladies division it is one way traffic, the only real change is that Emma-Nellie Ortendahl is getting even quicker. Jennifer Menard and Beatriz Curtinhal traded results in the races, a second and third apiece, Menard moving up to second in the points, Curtinhal holding steady in third. Estelle Poret's spectacular high side in race 2 could prove costly at the end of the season as she slips to third.
In Freestyle the 'Rok' Florjancic looks to be stepping it up a gear and is in control, a second GP win of the year extending his lead over Rashid Al Mulla to 24 points, Nac Florjancic remaining in third.
The UIM-ABP Aquabike Grand Prix of Liuzhou kicks-off on Tuesday, 4 October with practice and official qualifying, with both races taking place on Wednesday and streamed live on aquabike.net, race 1 at 10.00hrs [local] race 2 at 15.30hrs