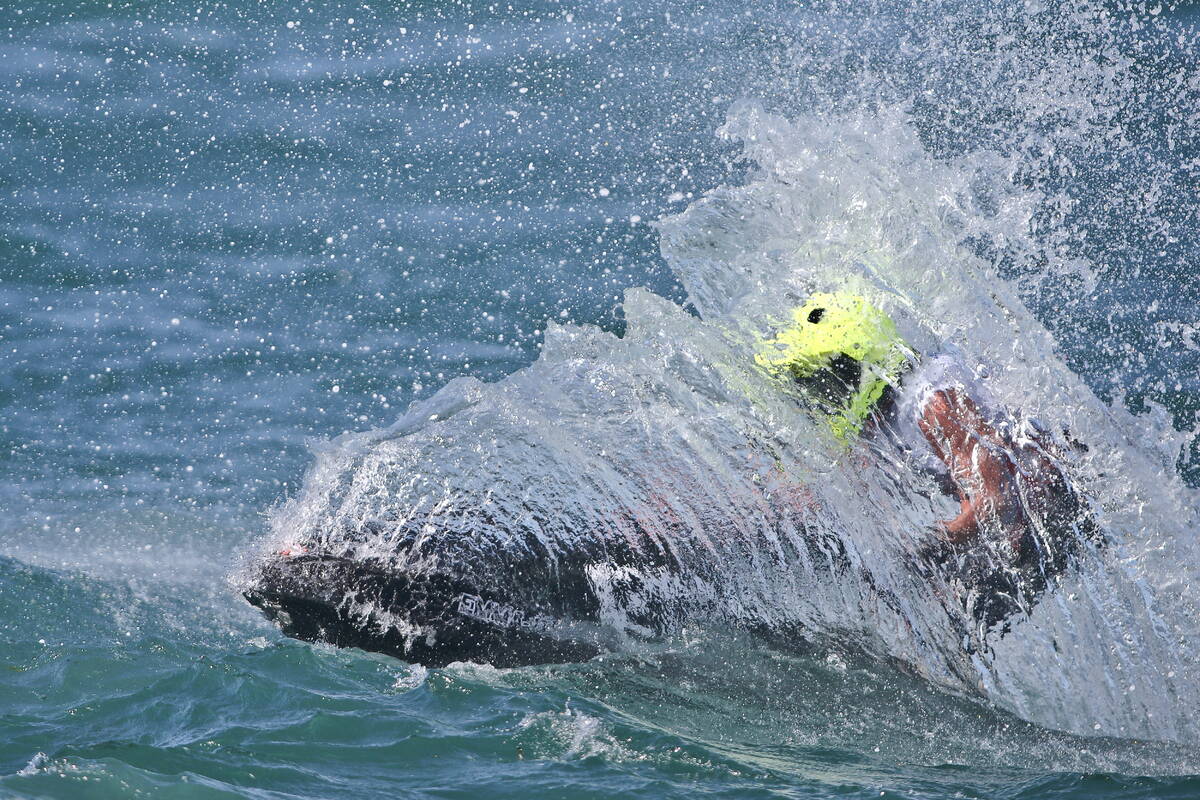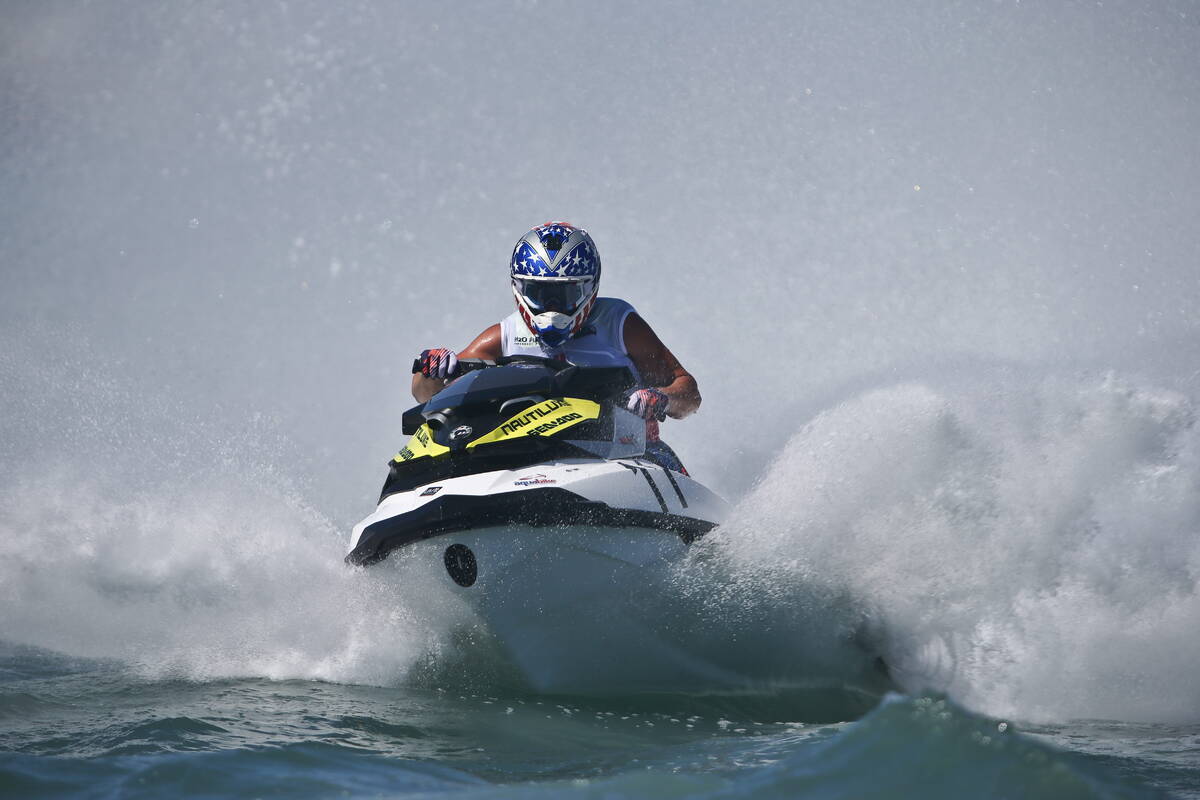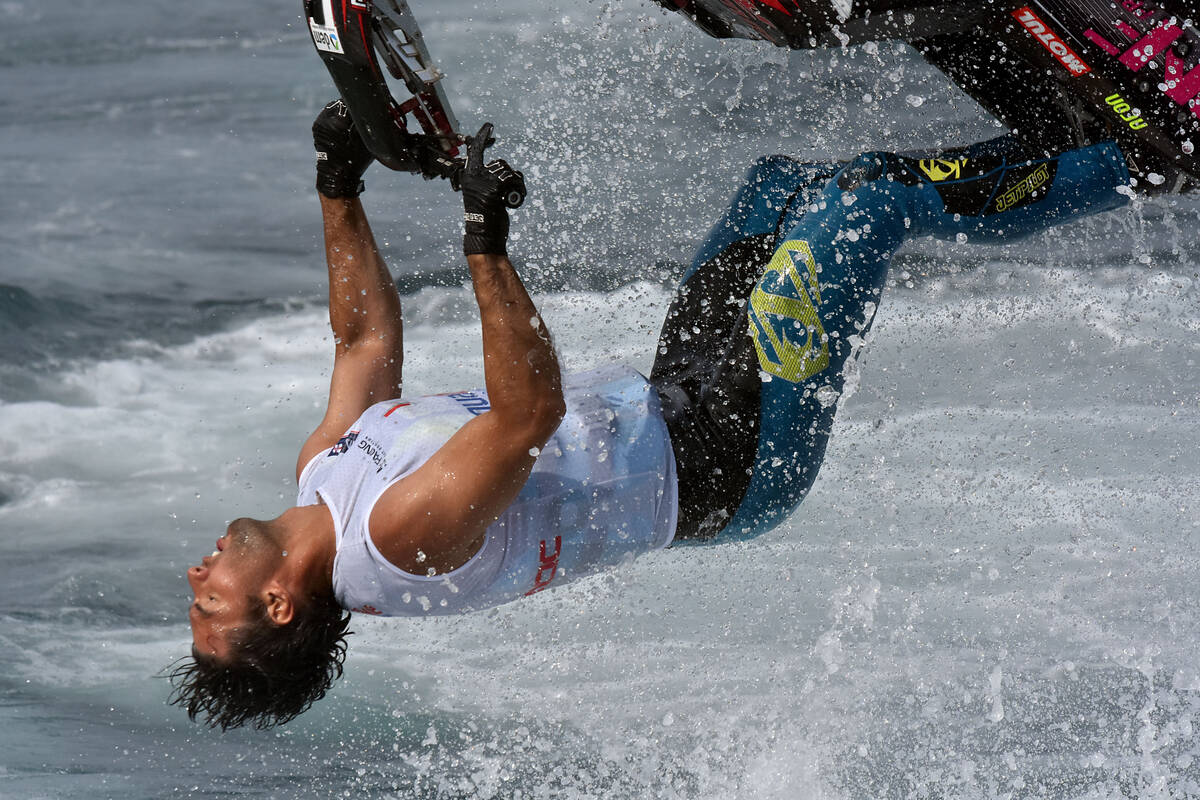 11 August 2016
UIM-ABP AQUABIKE WORLD CHAMPIONSHIP HEADS TO CHINA FOR CRUCIAL ROUNDS
Thursday, 11 August: With points already in the bank after Grand Prix in Italy and Spain, the leading protagonists in this year's UIM-ABP Aquabike World Championship face two events in the People's Republic of China, in Shanghai on 22-24 September and Liuzhou 3-5 October which could prove to be crucial in the battle for the world titles.
At the mid-term in an already highly charged season delivering racing of the highest quality and fierce rivalries, the outcome in Runabout and Ski GP1 look certain to go all the way to the final round in December in Sharjah, whilst in the ladies division in Ski all the pack is chasing Emma-Nellie Ortendahl.
The 18-year-old from Alvangen in Sweden is in imperious form and made it clear from the off that she wants the world title. A vigorous pre-season training programme and a new Pro-Force Ski has given her a clear advantage so far, winning outright in the opener and grabbing a podium in round 2 to lead the title race on 88 points, a perfect scorecard blighted by a fourth last time out.
The challengers are French duo Estelle Poret and defending world champion Jennifer Menard who sit 14 and 15 points back.
Poret at 20 is enjoying one of her best spells on the UIM-ABP tour, with a podium in Italy followed by that illusive Grand Prix title two weeks later in Spain, whilst Menard is keeping herself in the title race with two podiums. The best of the chasing pack is newcomer Virginie Morlaes who sits in fourth spot and having a good championship debut, her best so far, two fourths. She is trailed by Beatriz Curtinhal and Kyllie Ellmers.
In the men's division it is three-time champion Jeremy Poret who seems determined to regain his crown. The Frenchmen is another to switch Ski opting to run a Bullet V2 and enjoying the rewards, with a podium and Grand Prix win to lead the point's table on 86.
The chase is led by Norwegian Stian Schjetlein, teammate to Ortendahal and running the same machine, producing two very solid performances in both rounds, with a second and two fourths in the heats to put him 23 points behind in second spot.
A further point behind is Spaniard Nacho Armillas but the standings could be very different but for him throwing away the lead in Italy after a tumble and a post-race penalty in Spain cost him valuable places and points. But again he has proved he can win and is very competitive. Behind him is world champion Kevin Reiterer who won the opener and was looking to make it two out of two when a bust crankshaft saw him towed off the course in Spain in heat 2, the no points finish could prove costly for the Austrian.
Completing the top six in the standings is the ever-present and always competitive Alberto Monti, and at 50 the Italian is looking as strong as ever and is being chased by Mickael Poret, another to switch machines and who has said he expects to get stronger as the season gets longer.
In Runabout, the star of the show so far is undoubtedly newcomer Marcus Jorgensen from Denmark in his first competitive season. The Dane stunned his rivals in Italy winning both heats and the Grand Prix title on his debut and followed that with second overall in Spain and leads the title race on 86 points, 20 clear of defending champion Yousef Al Abdulrazzaq.
Abdulrazzaq looks to be coming into the kind of form that won him his first title in 2013 and he heads to China on the back of two wins in Spain. Sixteen points behind him is another tour newcomer James Bushell and another to be making a big impression with back-to-back podiums. The Englishman is very quick and if not for breaking and scoring zero points in the first heat of the season and dropping more when he parted company with his bike in Spain, he would be closer to challenging the leader.
In Freestyle, the addition to the championship battle of UAE's aerial trickster Rashed Al Mulla has made the Florjancic brothers from Slovenia sit up and take note. True it was Rok and Nac who started the season with a one-two but in Spain Al Mulla took his second heat win off the brothers and going on to take his first Grand Prix title and now sits in a Florjancic sandwich, Rok leading on 91 points, Al Mulla with 77, one point ahead of Nac.