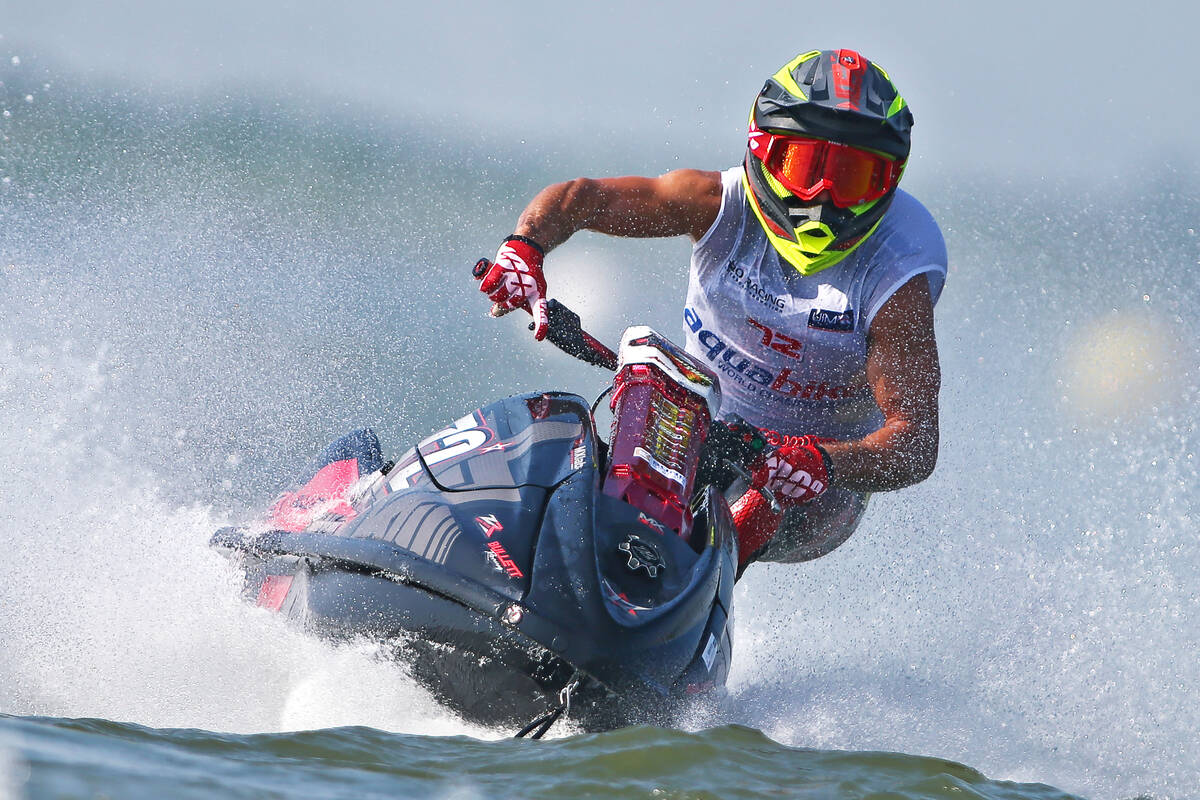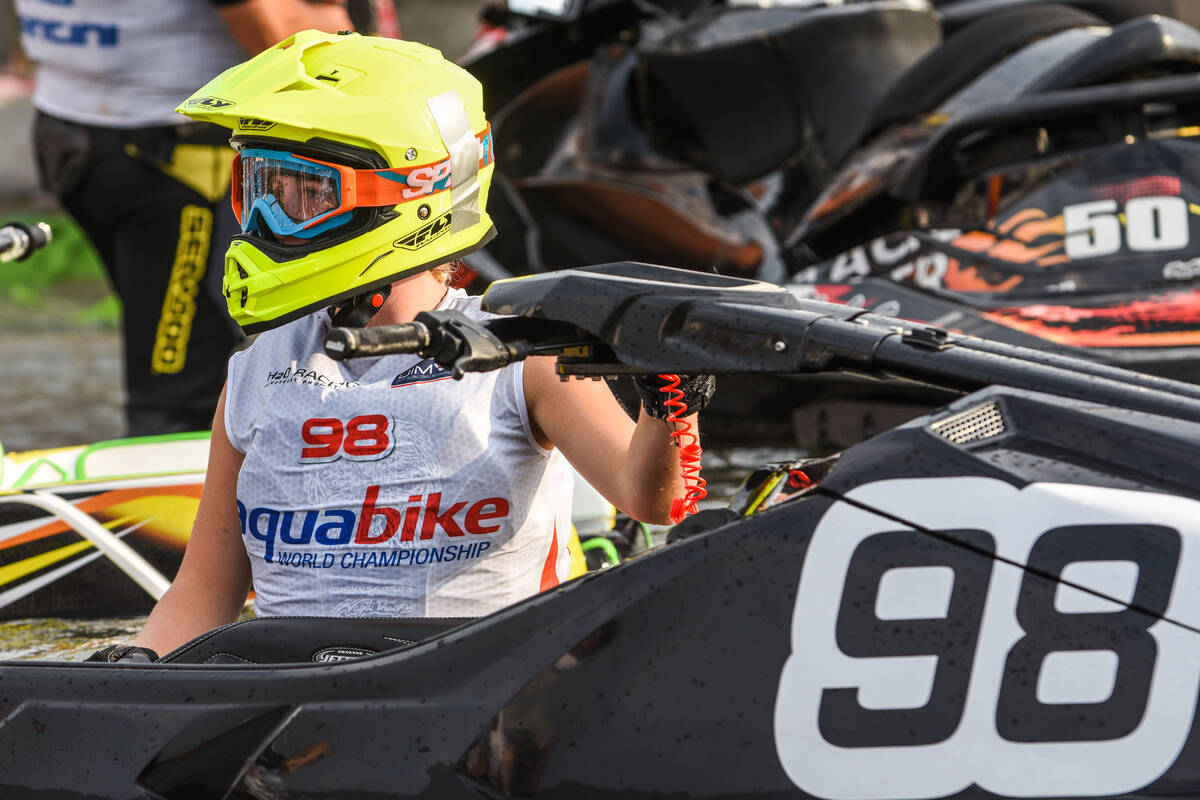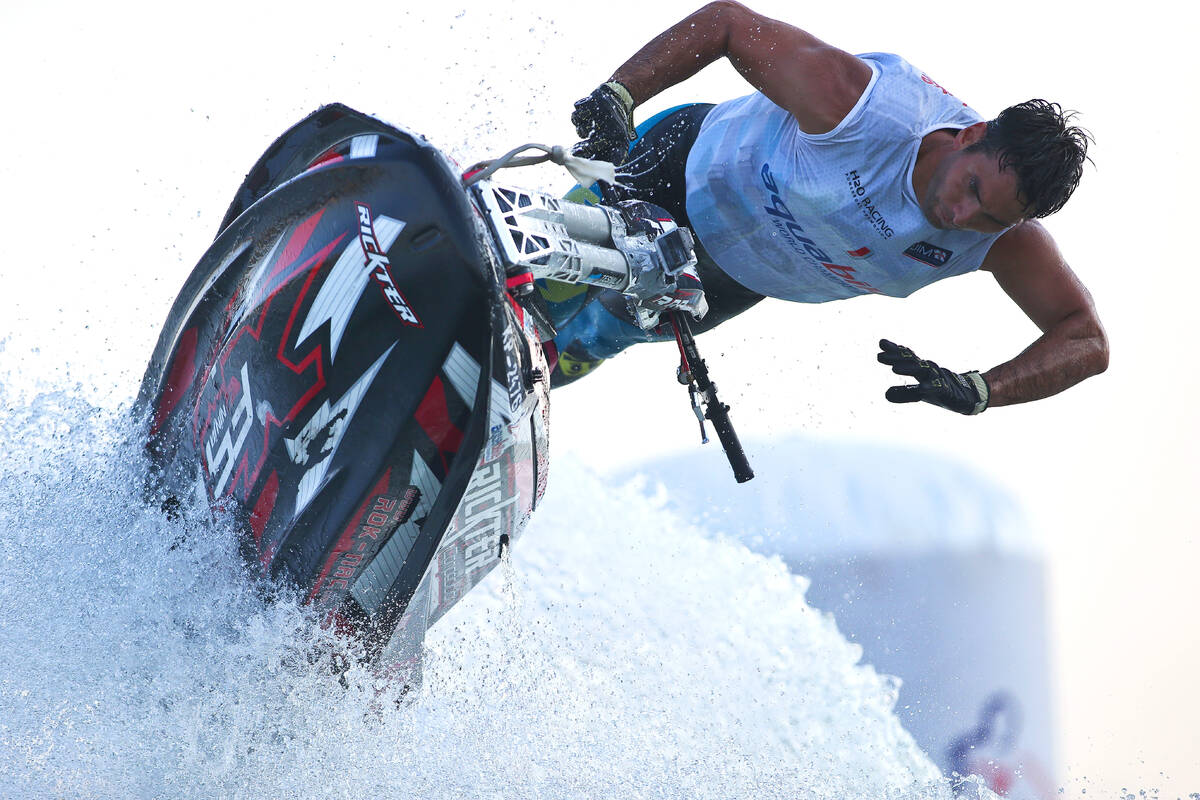 18 December 2016
UIM-ABP AQUABIKE WORLD CHAMPIONSHIP SET FOR THRILLING SEASON FINALE IN SHARJAH
Sunday, 18 December, SHARJAH (UAE): A world class line up of 54 riders from 21 countries will play out the final acts of the 2016 UIM-ABP Aquabike World Championship on Khalid Lagoon at this week's Grand Prix of Sharjah, which starts tomorrow with practice in the morning followed by official qualifying.
The stage is all set for the curtain to fall on what has been a thrilling season of racing at Grand Prix in Italy, Spain and back-to-back events in China, with the world champions in Runabout GP1, Ski Ladies GP1 and Freestyle to be decided in the Emirate of Sharjah.
One person not under any pressure over the next three days is France's Jeremy Poret who sealed his fourth UIM-ABP Ski GP1 world title with the win-double and Grand Prix victory in Liuzhou in China in October to round out a stellar year for the Frenchman who also lifted titles in the USA and France and winning in Thailand.
The fight to fill the remaining championship podium slots is a three-way battle between outgoing champion Kevin Reiterer, Nacho Armillas and Stian Schjetlein, the trio split by 14 points.
In the Ladies division Emma-Nellie Ortendahl is all but there and within in sight of fulfilling her dream to win a first world crown. The 18-year-old from Alvangen in Sweden is on top with 188 points, 46 clear of the only challenger still left standing, defending champion Jennifer Menard, with Estelle Poret and Beatriz Curtinhal both aiming to end the year in the top three.
Ortendahl has been the standout rider of the field of 16 she has faced over the course of the season, starting six of eight races from P1, taking win-doubles and GP titles in Otranto, Shanghai and Liuzhou and finishing second overall after a fourth and a win in Denia.
In Runabout it is a straight two-way fight between defending champion Yousef Al Abdulrazzaq and James Bushell, the title race taking a dramatic turn in China; Marcus Jorgensen arrived in Shanghai leading, broke in race 1 didn't start race 2 and went home, Abdulrazzaq and Bushell trading race and GP wins, Abdulrazzaq holding the upper hand with a 36 point advantage.
Defending Freestyle champion Rok Florjancic still has some work to do if he is to take a fourth consecutive title, needing just 16 points from 50, with Rashed Al Mulla the only remaining challenger.
The first of two practice sessions starts at 10.10hrs [local] on Monday with official qualifying at 15.00hrs.

[Official Qualifying on Monday and Races 1 & 2 on Tuesday and Wednesday will be streamed live on aquabike.net]
For further information: Timetable