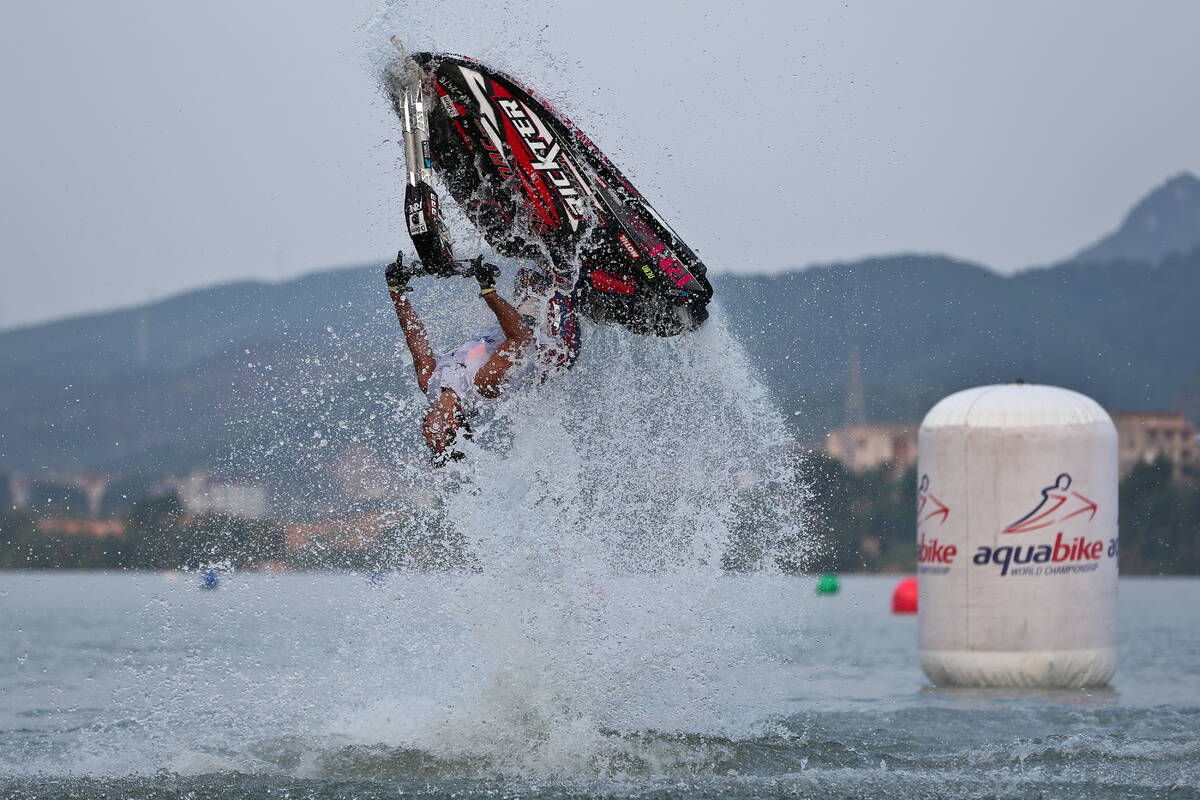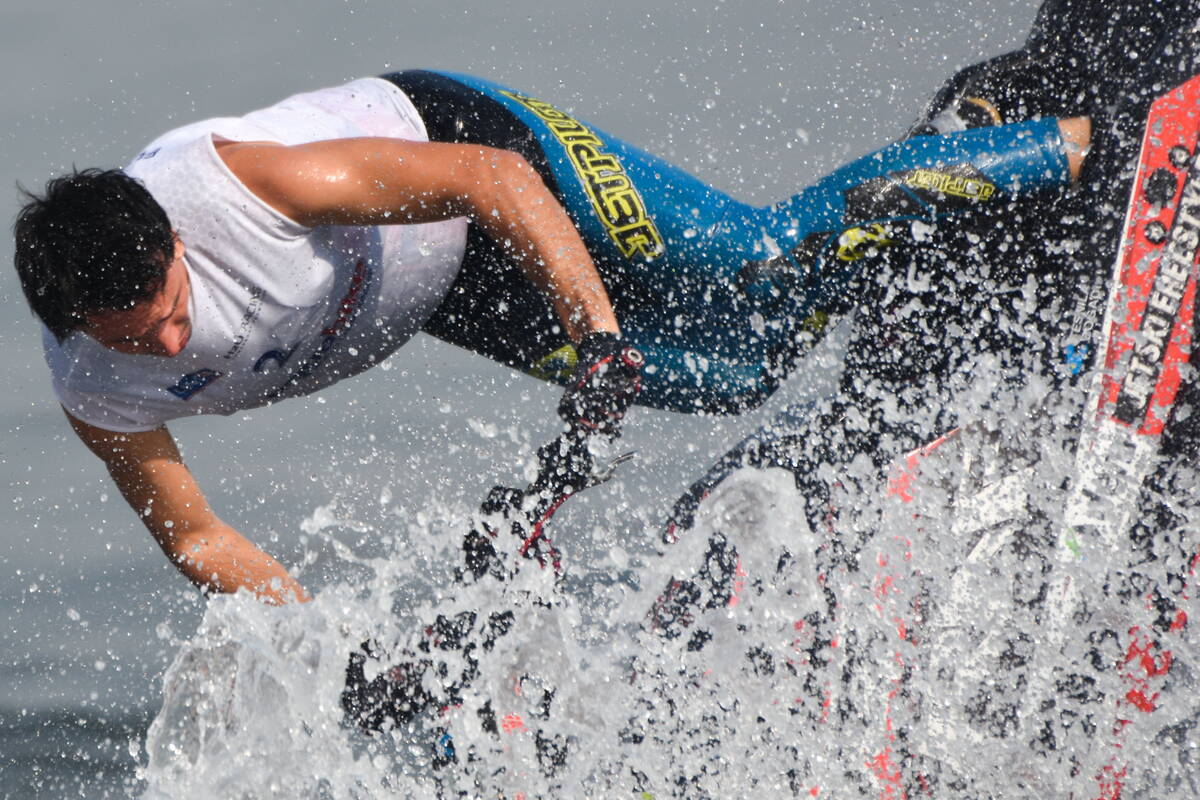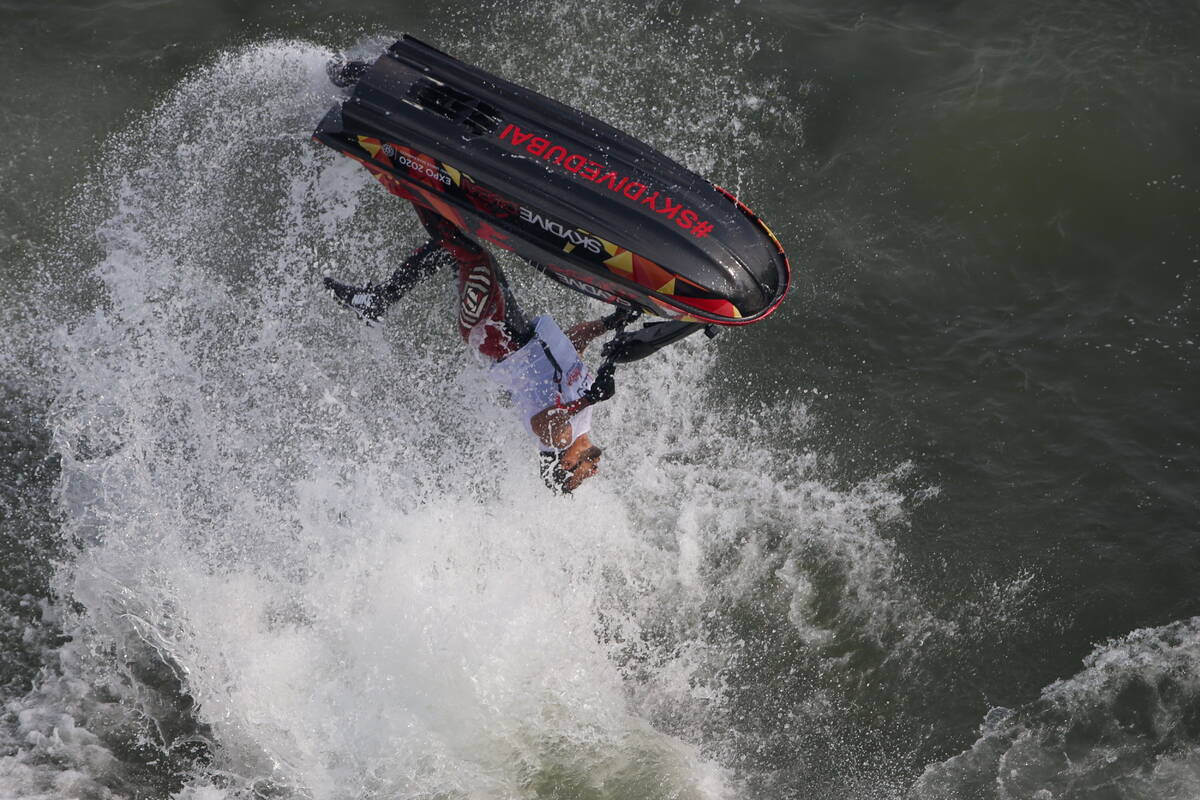 11 April 2016
WHO CAN TAKE ON AND TOPPLE ROK AND NAC IN FREESTYLE?
Monday, 11 April: Slovenia's aerial aces Rok and Nac Florjancic head-up one of the strongest confirmed pre-season line-ups for many years, with six riders registered in Freestyle for the 2016 UIM-ABP Aquabike Class Pro World Championship.
Following their series debut at the final event of the year in Liuzhou in China in 2011 the brothers from Maribor have dominated this spectacular inside out upside down breathtaking category, with the elder of the two, Rok, clinching his third consecutive world title in Sharjah in 2015, Nac lifting the title in 2012.
Both have impressive records, Rok's astonishing run of 12 straight GP and 25 heat wins ended by his brother in Qatar last year, and marked a turning point in their sibling rivalry with Nac finally emerging from his [Rok's] shadows after finishing runner-up to him 10 times winning two Grand Prix on the bounce and pushing his brother all the way in a nail-biting title fight and missing out by a mere seven points.
Facing them this year is the ever-present and very colourful Italian Roberto Mariani, the defending European Champion and world number three, and countryman Alberto Camerlengo, making his UIM-ABP World Championship tour debut.
Returning to the series for the first time since taking third overall in the championship in 2013 is Serbia's Aleksandar Petrovic, with the exciting and very talented Rashed Al Mulla from the UAE, the only person other than Rok or Nac to win a heat in four years, completing the line-up.
FREESTYLE
Rok Florjancic (svn)
Nac Florjancic (svn)
Roberto Mariani (ita)
Rashed Al Mulla (uae)
Alberto Camerlengo (ita)
Aleksandar Petrovic (srb)