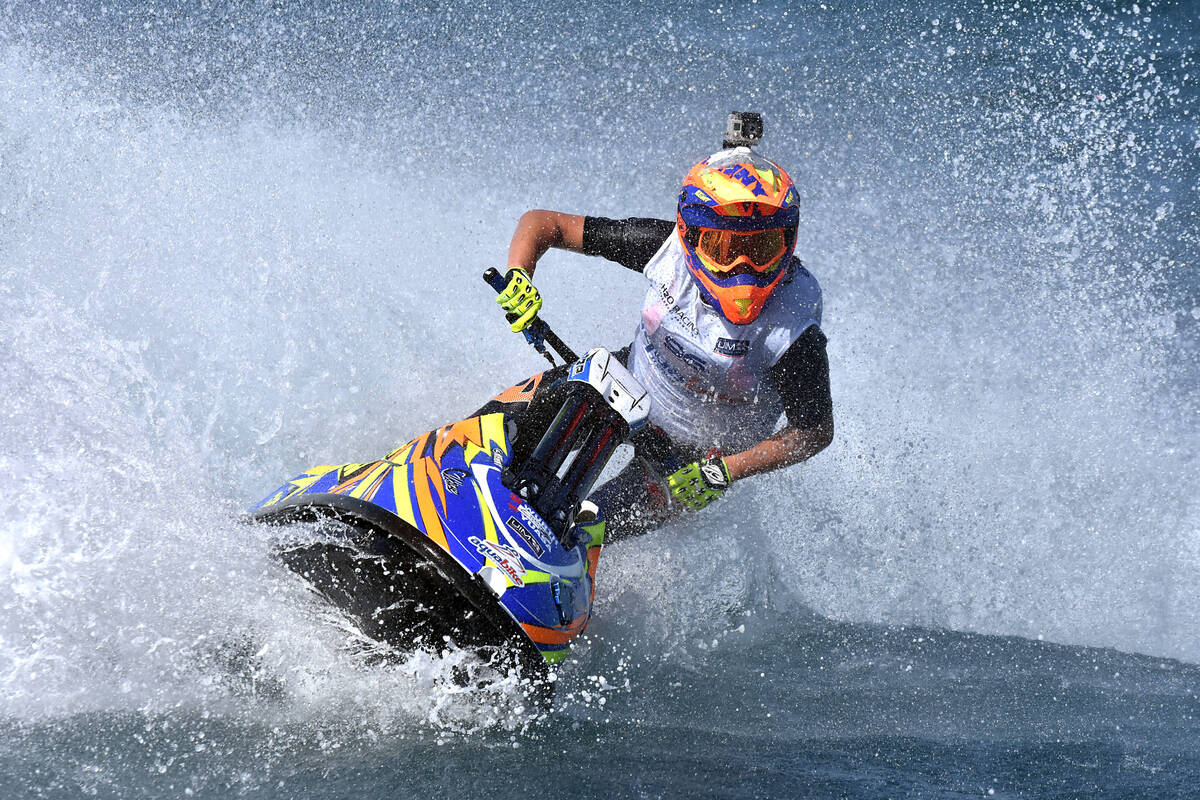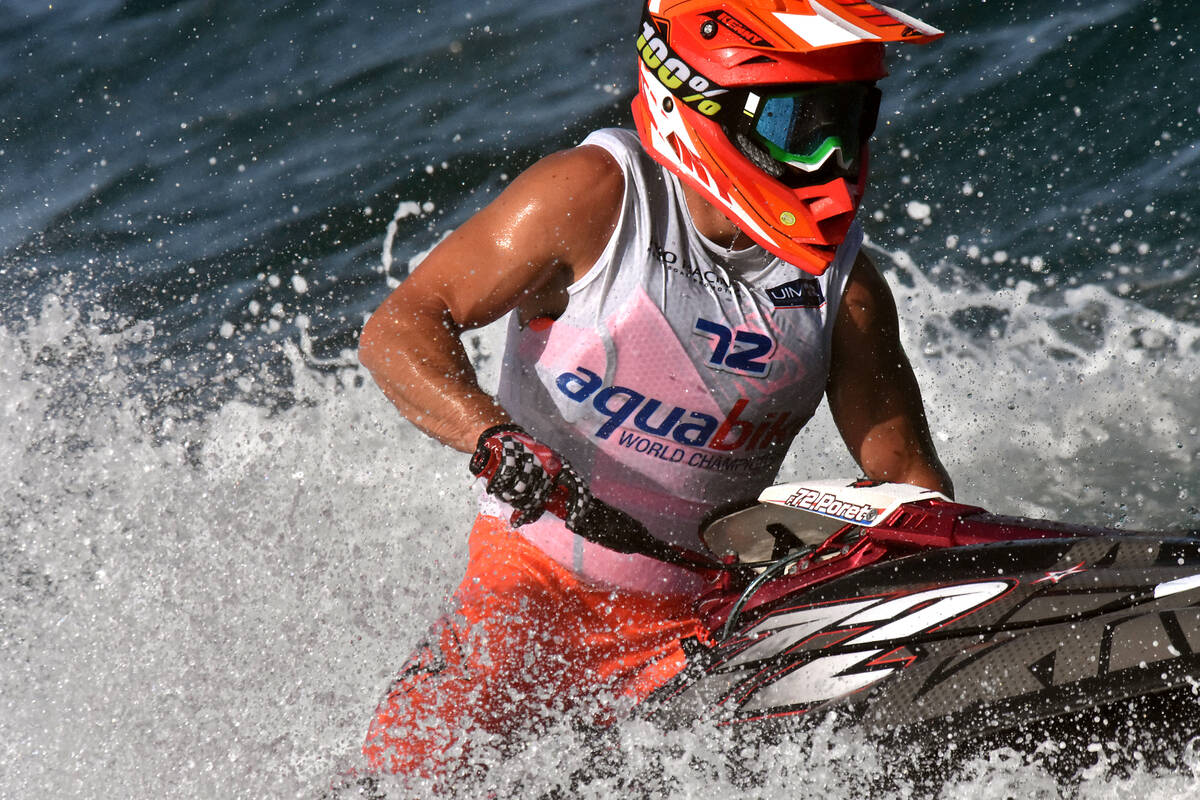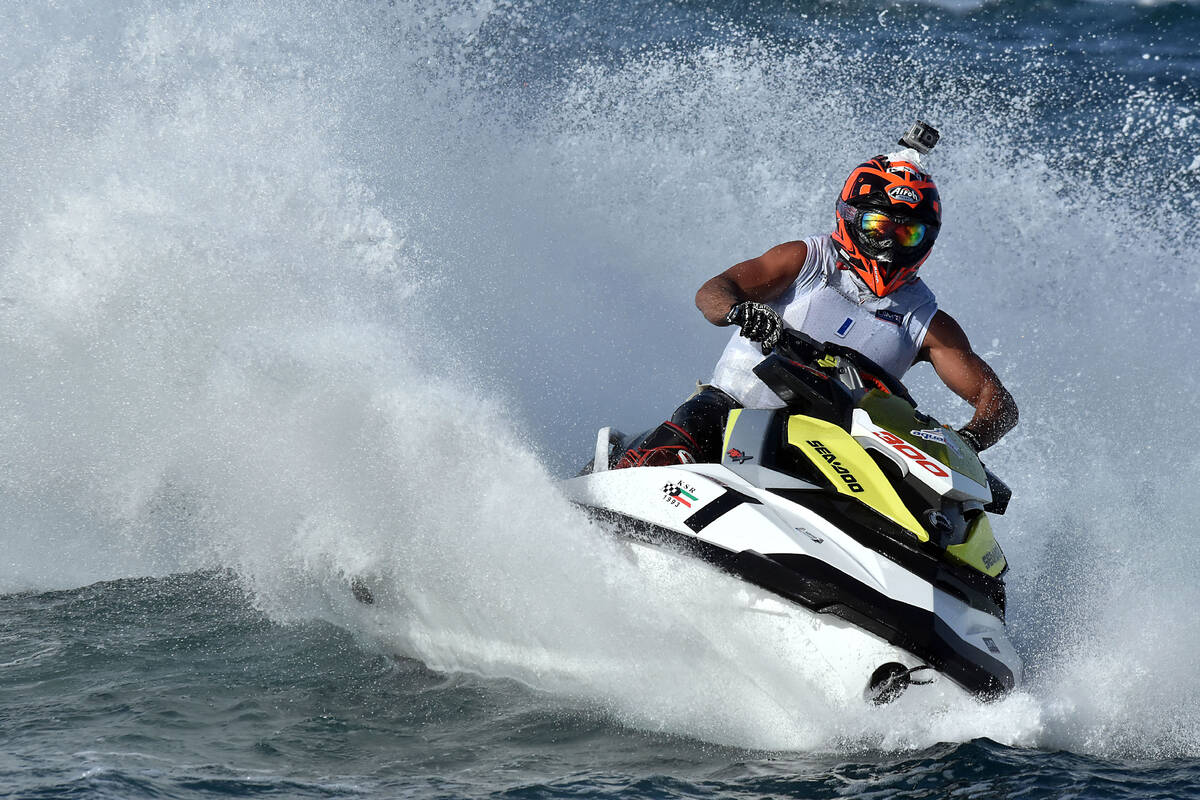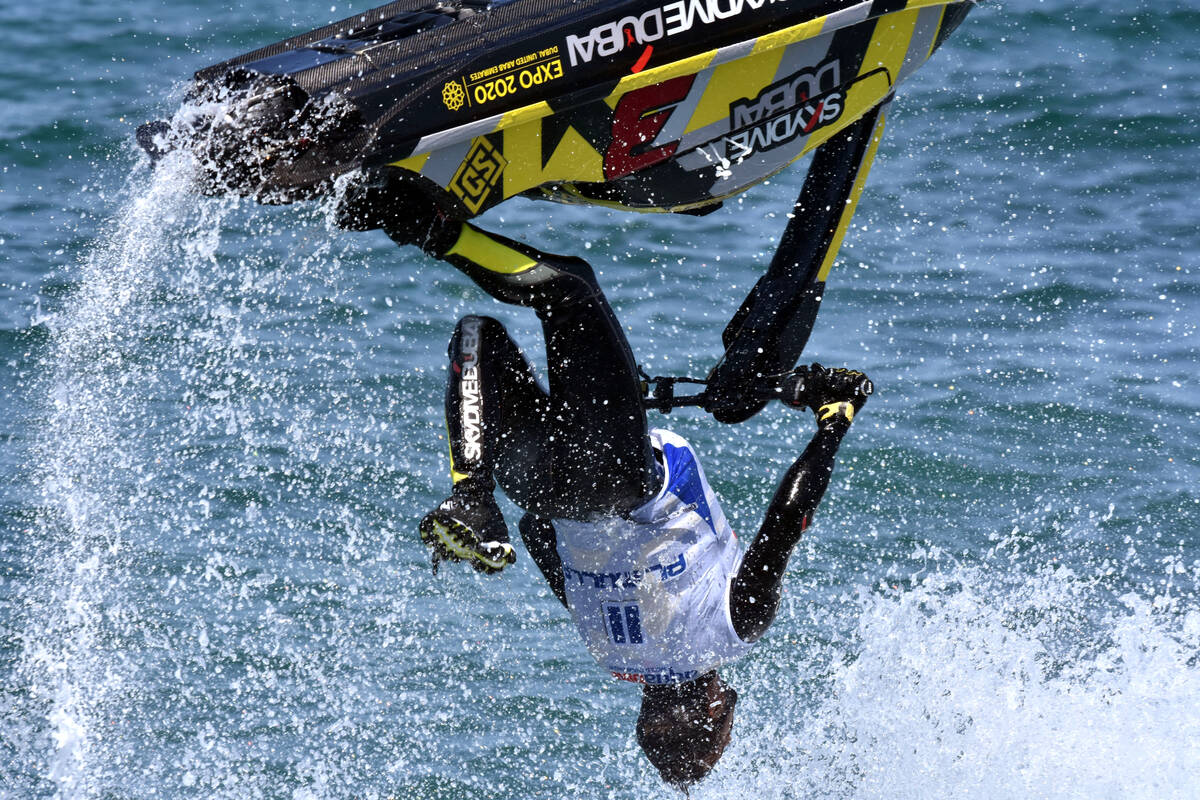 24 June 2016
WINS FOR ESTELLE AND JEREMY PORET AND WORLD CHAMPION ABDULRAZZAQ
Friday, 24 June, DENIA (Spain): A spectacular afternoon's racing at the UIM-ABP Aquabike Grand of Costa Blanca saw Estelle and Jeremy Poret celebrate a family win-double in heat 1 in Ski GP1, with Yousef Al Abdulrazzaq producing a true world champion's drive in a drama-filled heat in Runabout GP1.
In Freestyle, the UAE's aerial trickster Rashed Al Mulla turned the tables on the Florjancic brothers to win heat 1, beating Rok for the second time, with Nac also edging out his brother to take second.
In Ski Ladies Estelle Poret had a blistering opening lap to set up her third race win, whilst championship leader Emma-Nellie Ortendahl had an absolute shocker, dropping the bike twice and putting her at the back of the 13-strong field.
Poret led from pole and with Ortendahl off the bike it was Kylie Ellmers and Jennifer Menard who initially gave chase, only to see the gap increase to the leader who was imperious in the rough conditions and going on to take the chequered flag with a 50.30 second advantage.
Behind her Menard made the pass on Ellmers on lap 3 of 8 to secure second spot ahead of UIM-ABP tour rookie Virginie Morlaes, her best result of her three starts.
After her disastrous first lap the race was all about damage limitation for Ortendahl, and she did just that, and despite yet another tumble scythed her way through the field picking off riders one-by-one to finish in fourth and pick up 16 valuable points, Ellmers taking fifth ahead of Beatrix Curtinhal.
After seeing his younger sister win, Jeremy Poret went for the family double but was made to work hard for his 18th career win after a brilliant battle with the man who took his world title away last year, Kevin Reiterer.
Poret grabbed the immediate advantage after a poor start by pole-sitter Alberto Monti to lead from Reiterer, Mickael Poret and local favourite Nacho Armillas.
Poret held off a series of repeated attacks by the world champion before being passed by Reiterer on the alternate course on lap six. But Poret hit back immediately, seizing on a mistake by the leader and was back in front by the end of the next lap and pressed home his advantage, going on to win by 11 seconds and take his first victory of the year.
Third place went to Mickael Poret, who battled and traded places with Armillas, dropping behind him on lap 4 repassing him on lap 8, with Alberto Monti also passing the Spaniard to finish ahead of him at the chequered flag. But a post-race one lap penalty for missing a buoy dropped Armillas to 12th, Stian Schjetlein elevated to fifth, Tomaz Kete completing the top six.
Runabout GP1 produced a fitting climax to the afternoon's racing as strong winds once again whipped up the seas.
Pole-sitter Lars Akerblom led briefly but on lap 2 was passed by Abdulrazzaq and championship points' leader Marcus Jorgensen after brilliant start from seventh and the second row at the rolling start.
Jorgensen was on a charge and grabbed the lead on lap 6 and looked set to be on track to defy the odds and take his third straight win in as many starts. But the champion had other ideas, closed him down and passed him to regain the lead on lap 13 of 15 to take his first win of the year.
Britain's James Bushell looked to be on track for third place but was spectacularly high-sided from his bike as he crossed the finish line on lap 11, remounting but dropping back and finishing in sixth.
Jeremy Perez took advantage, grabbed back third spot from the floundering Bushell then held off a persistent challenge from Mattia Fracasso to the chequered flag. Johan Johannson produced another good performance finishing fifth after taking his first ever podium last time out in Italy.
Jorgensen and Armillas were the standout riders in Runabout and Ski GP2, winning both heats earlier in the day, Vangansbeck and Berthelot sharing a win apiece in Runabout GP3. Wins in Ski GP3 went to Quinten Bossche and Ulrik Berntsen, Manni Marten doing the double in Ski Juniors GP3.3, Mattias Reinaas doing the same in GP3.2.
The final heats of the Grand Prix of Costa Blanca start tomorrow at 15.00hrs (local).