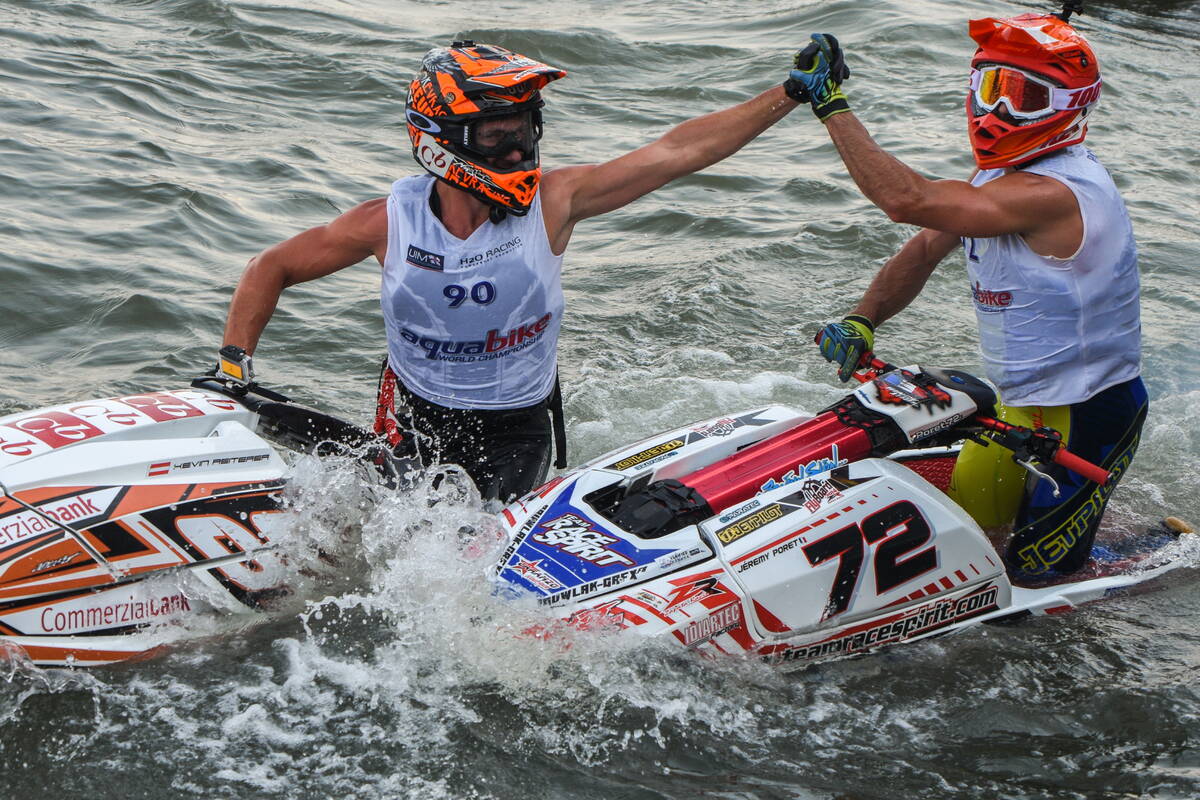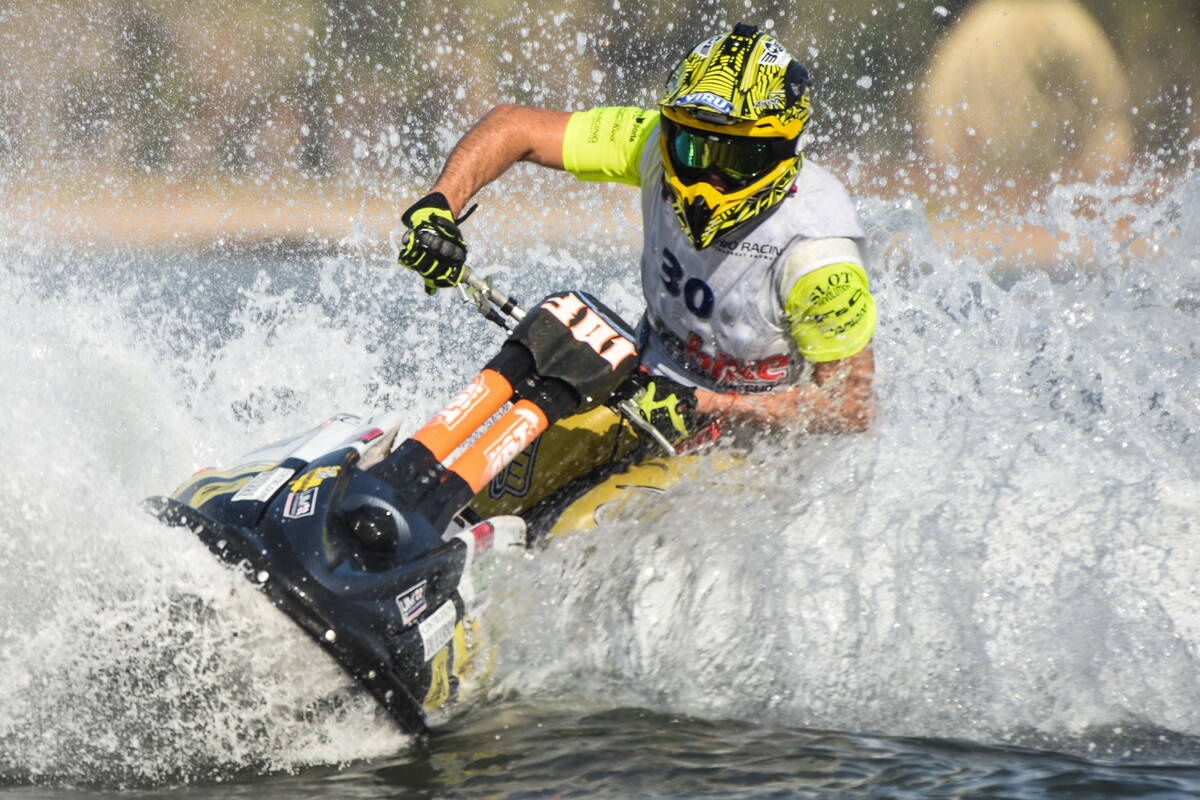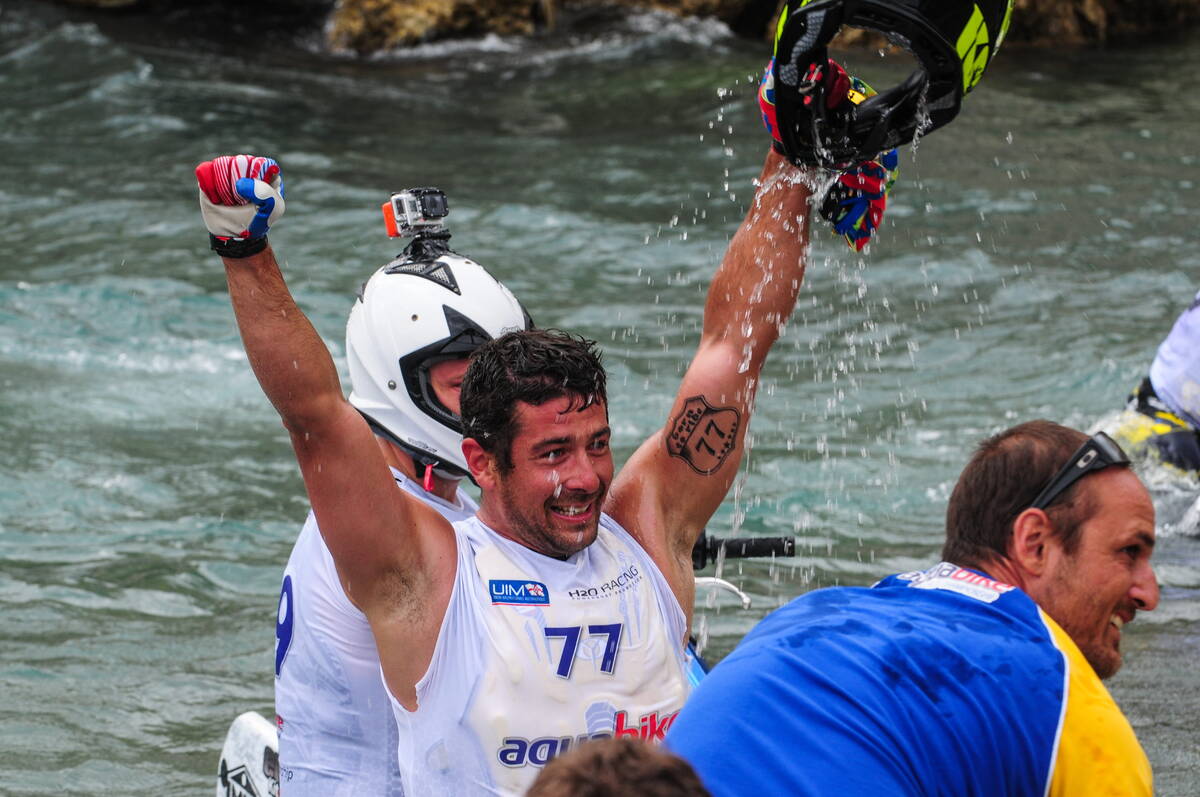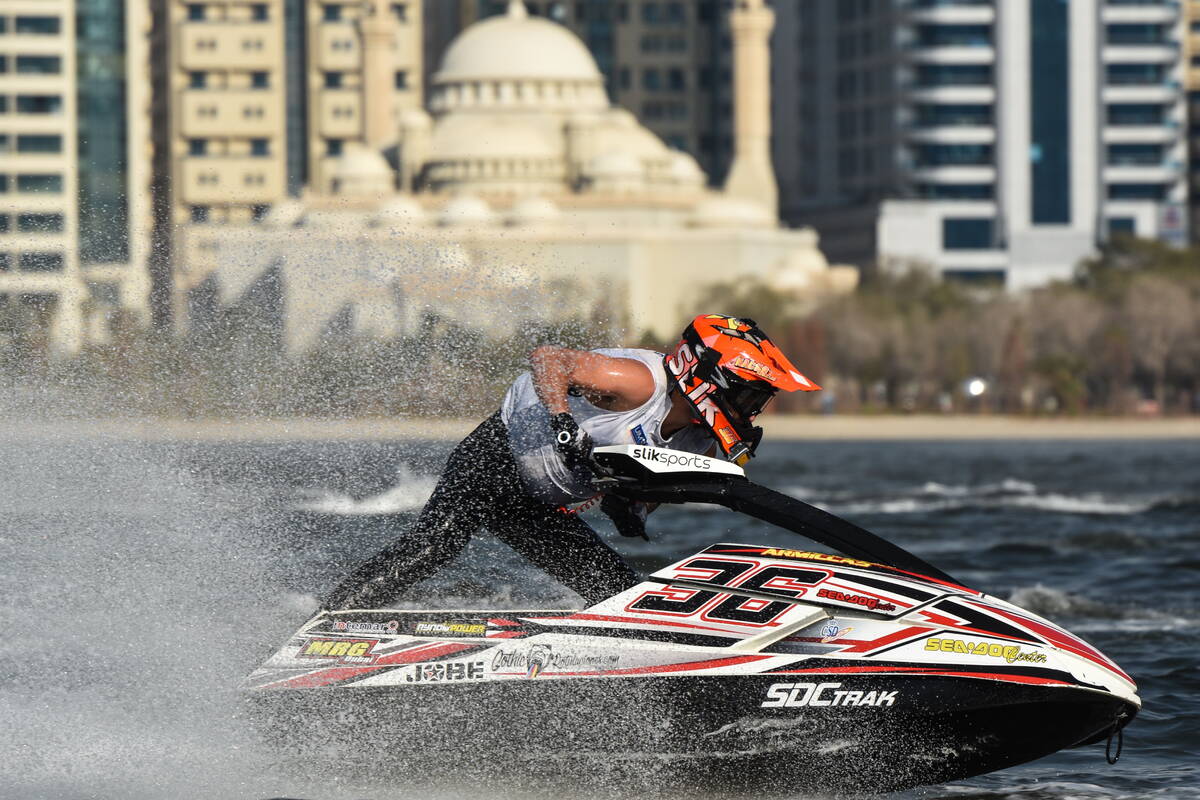 18 April 2016
WORLD CHAMPIONS SPEARHEAD CLASSY LINE UP IN SKI GP1
Monday, 18 April: A classy line up of world champions spearhead a provisional 16-strong line up in this year's UIM-ABP Aquabike Class Pro World Championship in Ski GP1, with registration open and additional riders anticipated at the season-opener in Otranto in Italy on 10-12 June.
Setting out to defend his world title is Austria's Kevin Reiterer who made the ultimate impact in his rookie season last year.
The 23-year-old from Wiener Neustadt secured his crown in the penultimate race of the year in Sharjah in the UAE, and was a dominant force winning five out of eight races sealing Grand Prix wins in Italy, China and the UAE.
Two stars of Ski that will be intent on bringing the trophy back into the 'family' are Jeremy and Mickael Poret who up until the end of 2015 had been all-conquering before their reign came to a shuddering halt, Jeremy, 28, winning the title in 2011, 2012 and 2014, elder brother MIckael, 29, in 2010 and 2013.
Lining up alongside his somewhat younger peers and starting his umpteenth season is the magnificent Alberto Monti, who in June hits his half-century and remain as committed and competitive as ever, lifting his first Ski world crown in 2001.
Hoping to unsettle everyone will be Spain's 23-year-old Barcelona resident and SKI GP2 European Champion Nacho Armillas, who finished runner-up in 2012 and third last year.
SKI GP1
Kevin Reiterer (aut)
Jeremy Poret (fra)
Nacho Armillas (esp)
Mickael Poret (fra)
Stian Schjetlein (nor)
Tomaz Kete (svn)
Alberto Monti (ita)
Nicola Piscaglia (ita)
Henrique Gomes (por)
Morgan Poret (fra)
Slaven Ivancic (cro)
Daniel Svae Anderssen (nor)
Markus Lutsokert (est)
Almur bin Huraiz (uae)
Axel Courtois (fra)
Antoine Goethals (bel)