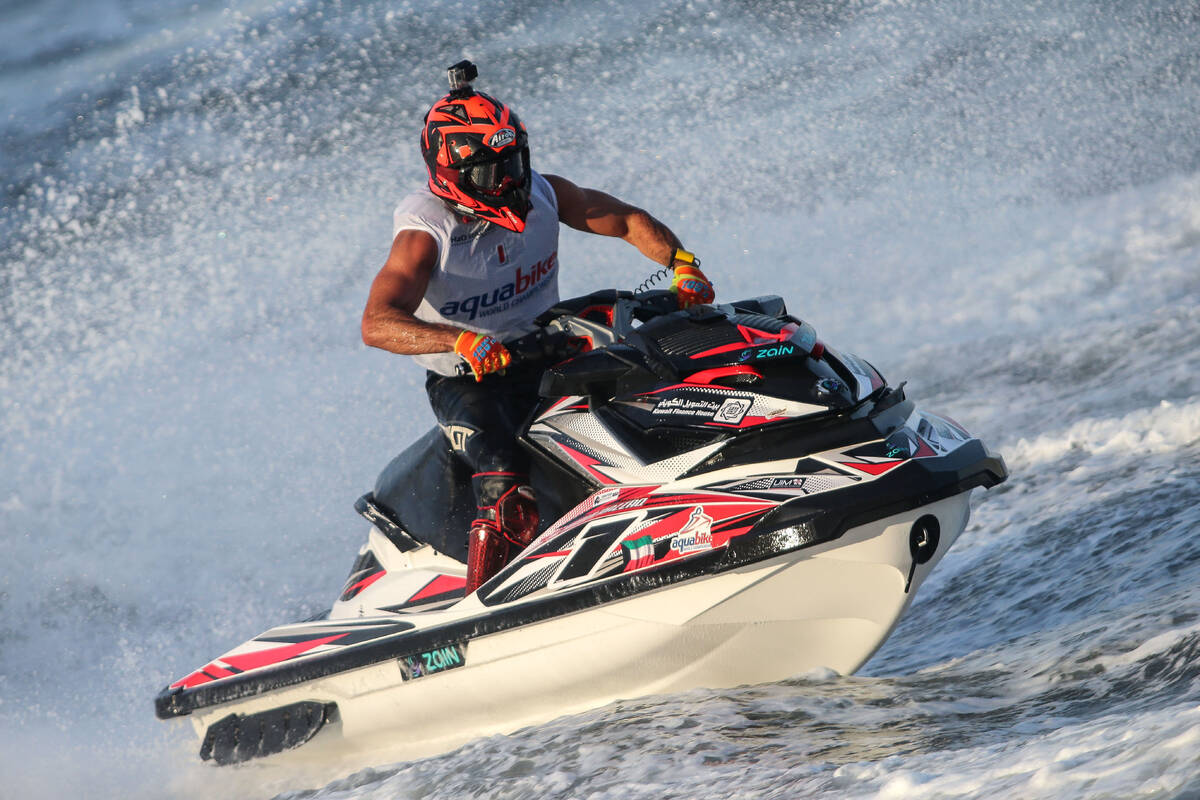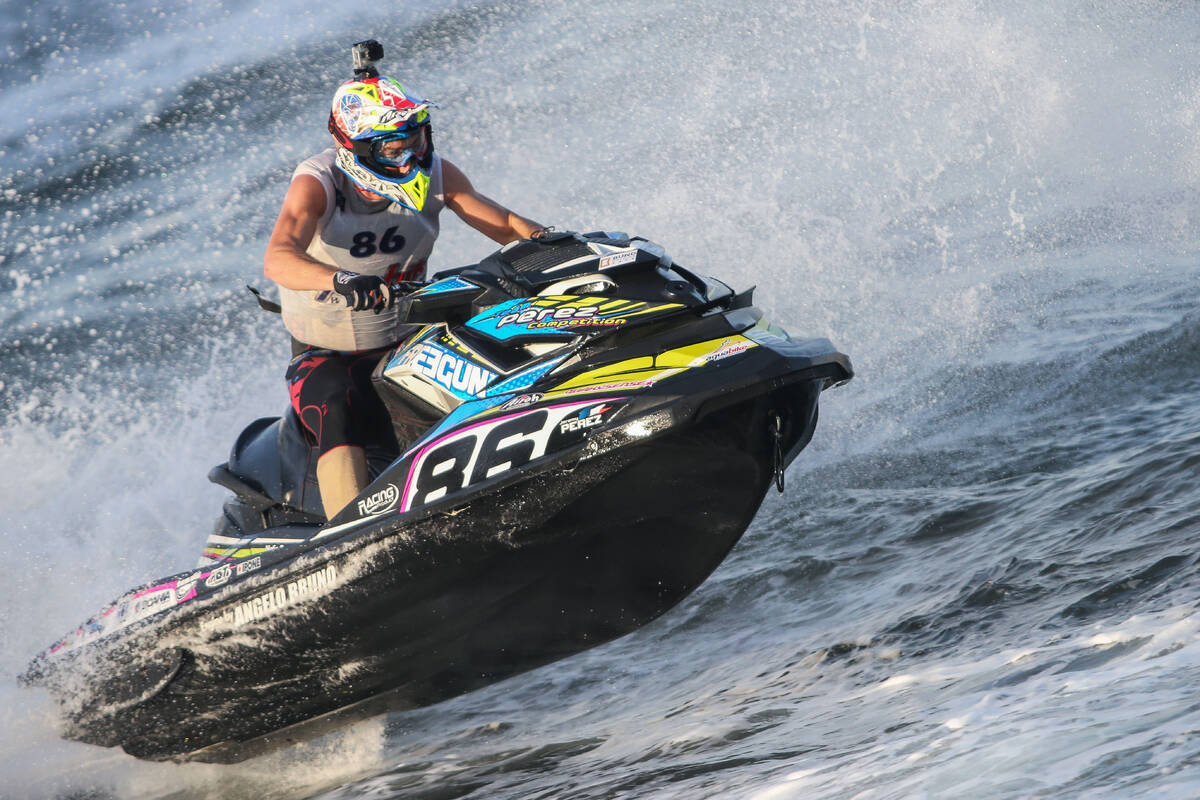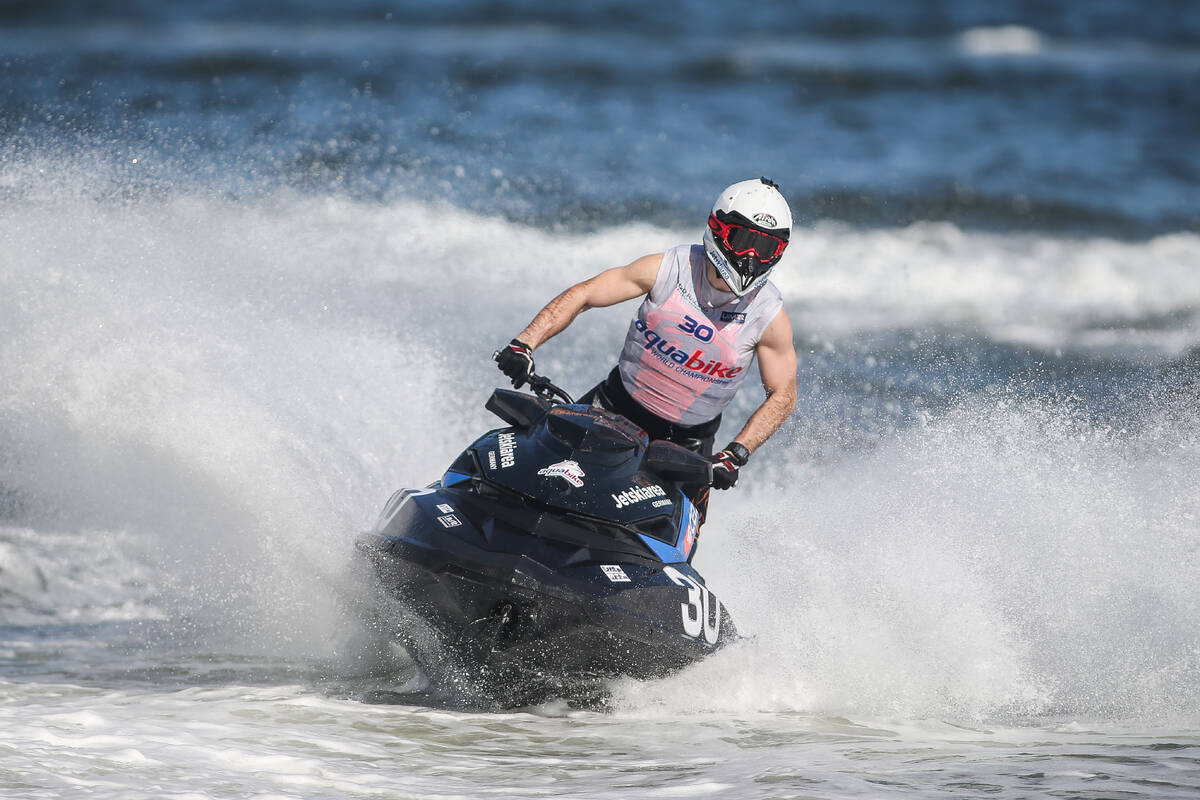 20 December 2016
YOUSEF AL ABDULRAZZAQ RETAINS WORLD TITLE IN STYLE IN SHARJAH
Tuesday, 20 December, SHARJAH (UAE): Defending world champion Yousef Al Abdulrazzaq retained his Runabout GP1 world title in true style after coming from behind to win race 1 at the UIM-ABP Aquabike Grand Prix in Sharjah.
But there was bitter disappointment for Abdulrazzaq's only title challenger James Bushell who had an electrical problem at the start and eventually retired on lap 3 with his title hopes in tatters.
Sweden's Lars Akerblom led for seven laps from Jeremy Perez, with Abdulrazzaq moving up from fourth to second after passing Christophe Agostinho and then Perez.
A lap later, the champion hit the front and disappeared off into the distance to take the chequered flag and the win by 25.34s. "It was a great race for me and a great way to keep the title," said Abdulrazzaq. "I was being patient, sitting in fourth I think, and was keeping an eye on Bushell and then I saw him break. So after that I knew the title was safe so I pushed hard and took my opportunities."
Perez piled the pressure on Akerblom and passed him on lap 8 to take second place and his best result of the season, with Akerblom running out the race in third.
Agostinho crossed the finishing line in fourth ahead of Patrice Pellier, with Marcin Senda getting his best finish of the year in sixth.
For full classifications:www.aquabike.net/results