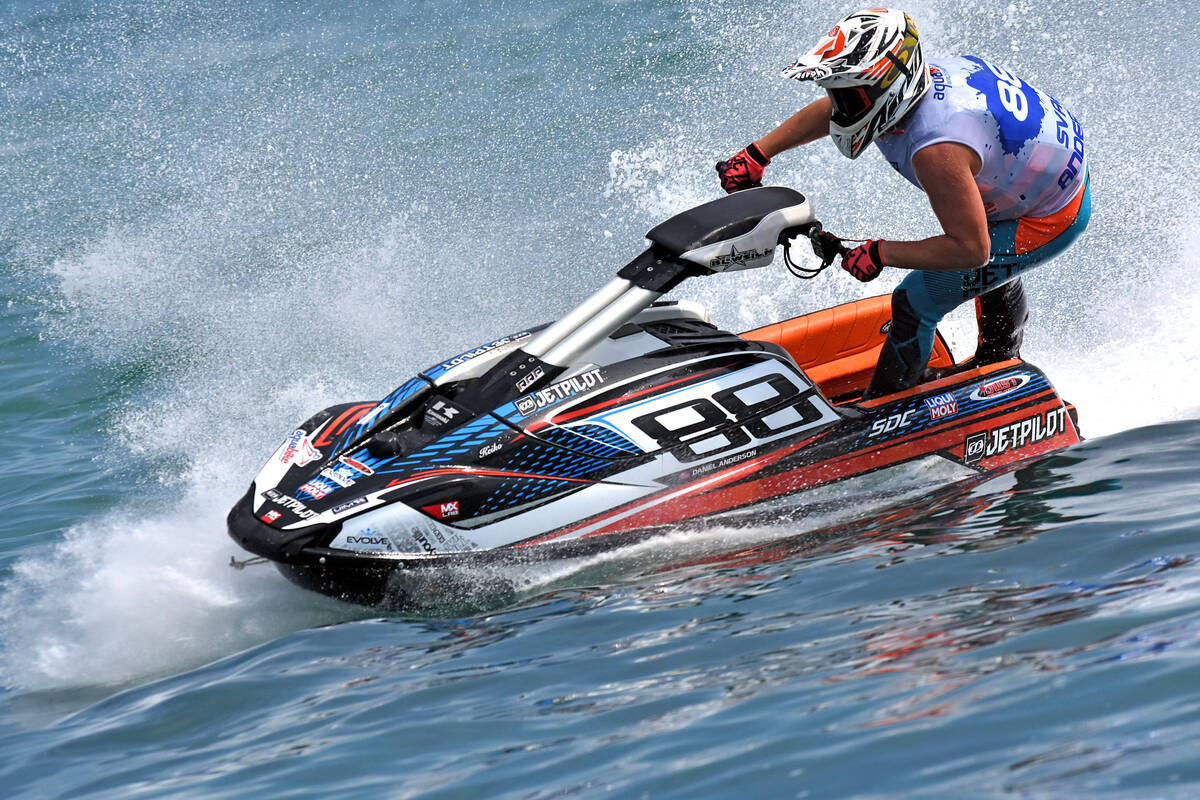 04 June 2017
DANIEL SVAE ANDERSEN WINS IN SKI GP2
Sunday, 4 June, PORTO CESAREO (Italy): Norway's Daniel Svae Andersen sealed the Ski GP2 World Championship after finishing in second place behind Benjamin Scharff in the final Moto at the UIM-ABP Aquabike Grand Prix of Italy.
Moto 2 winner Andersen started from pole and led from the start, but was passed on lap four by Scharff who went on to take a comfortable victory by over five seconds to secure the overall runners-up position.
Third place today went to Simon Raoulx, with Axel Courtois in fourth.
Fifteen-year-old Marten Manni started the day with a real shot at the title but the young Estonian rider was unable to reproduce the form that saw him win Moto 1, finishing in fifth and take the remaining spot on the championship podium.