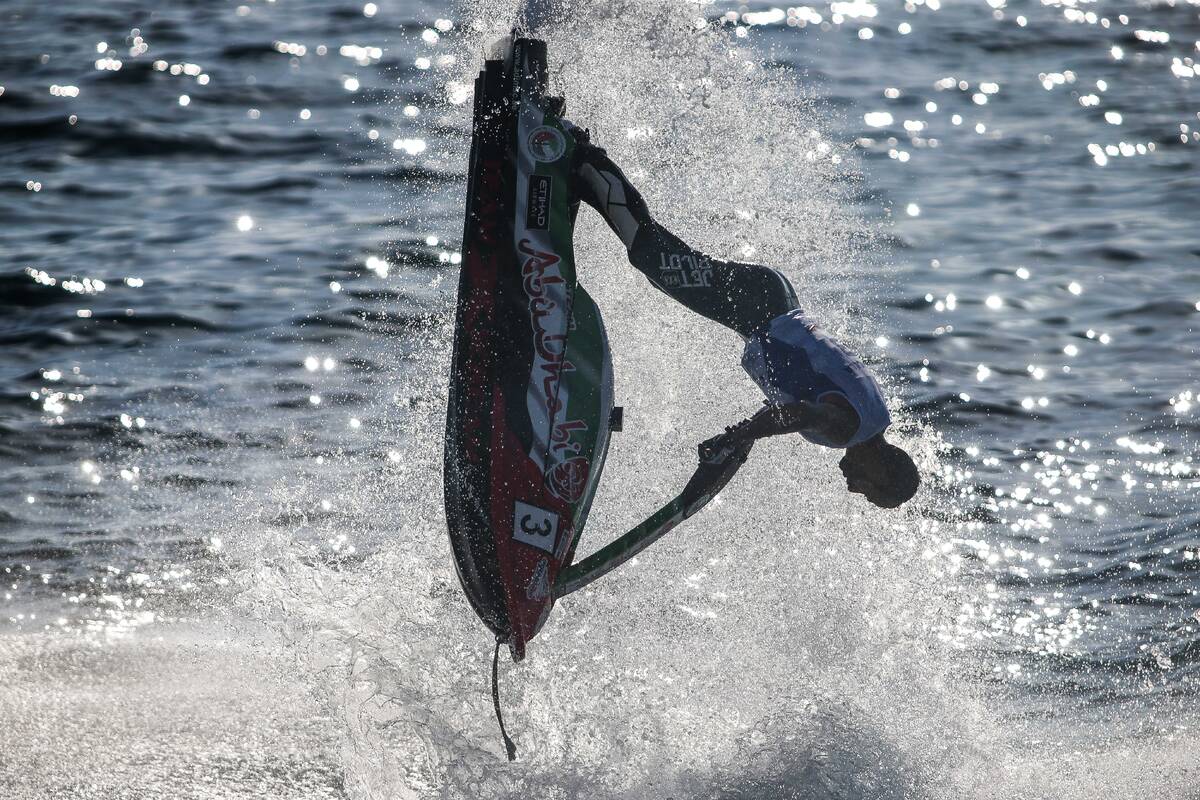 25 May 2018
AL MULLA TOPS THE POINTS TABLE IN FREESTYLE
Friday, 25 May, GALLIPOLI (Italy): Team Abu Dhabi's aerial trickster Rashed Al Mulla topped the table in today's qualifying heat in Freestyle with a total of 90 points, nine clear of Italy's world ranked number 1 Roberto Mariani.
Al Mulla looks to be in great form and carrying on where he left off in 2017, winning all six Motos and the Grands Prix in Dubai and Sharjah.
He was edged in variety of tricks by Mariani, the pair matching each other for quantity, with Al Mulla grabbing the advantage for extensions and style.
Italy's Alberto Camerlengo picked up 52 points to seal third place ahead of Russia's Alexander Kuramshin on 39, Portugal's Paulo Nunes picking up 35 points.