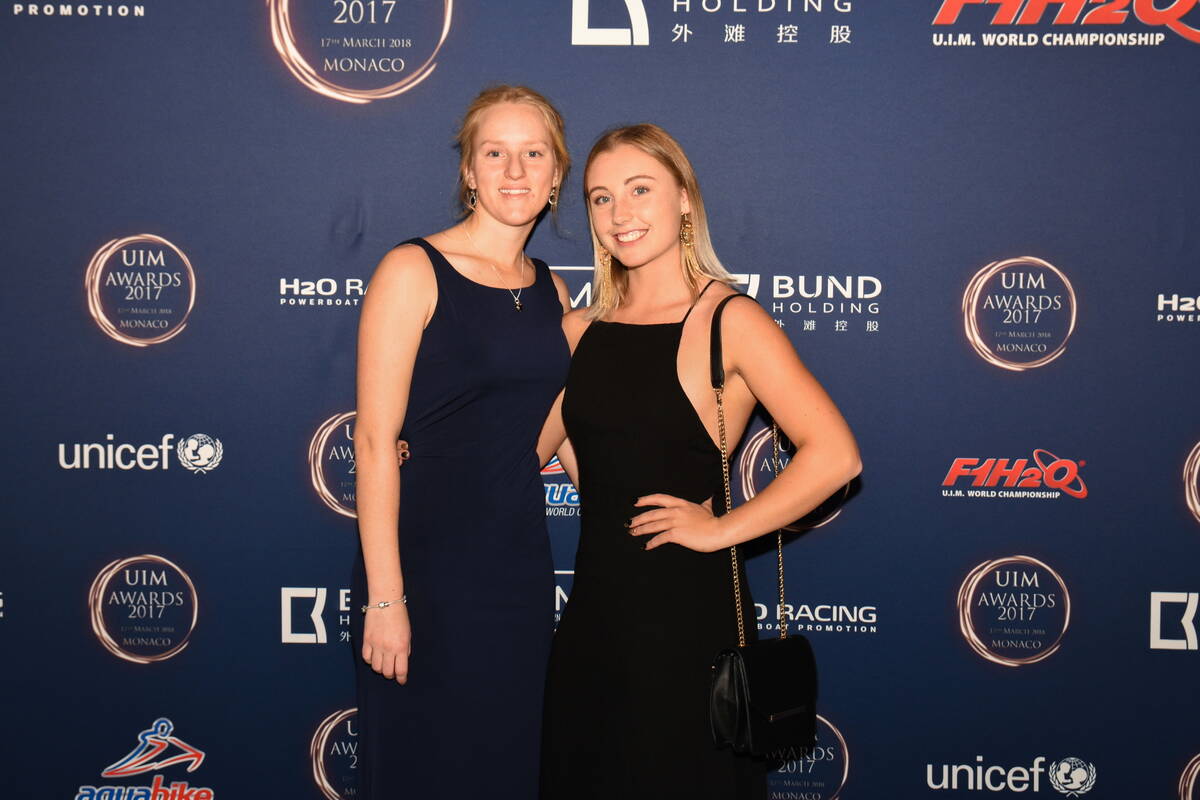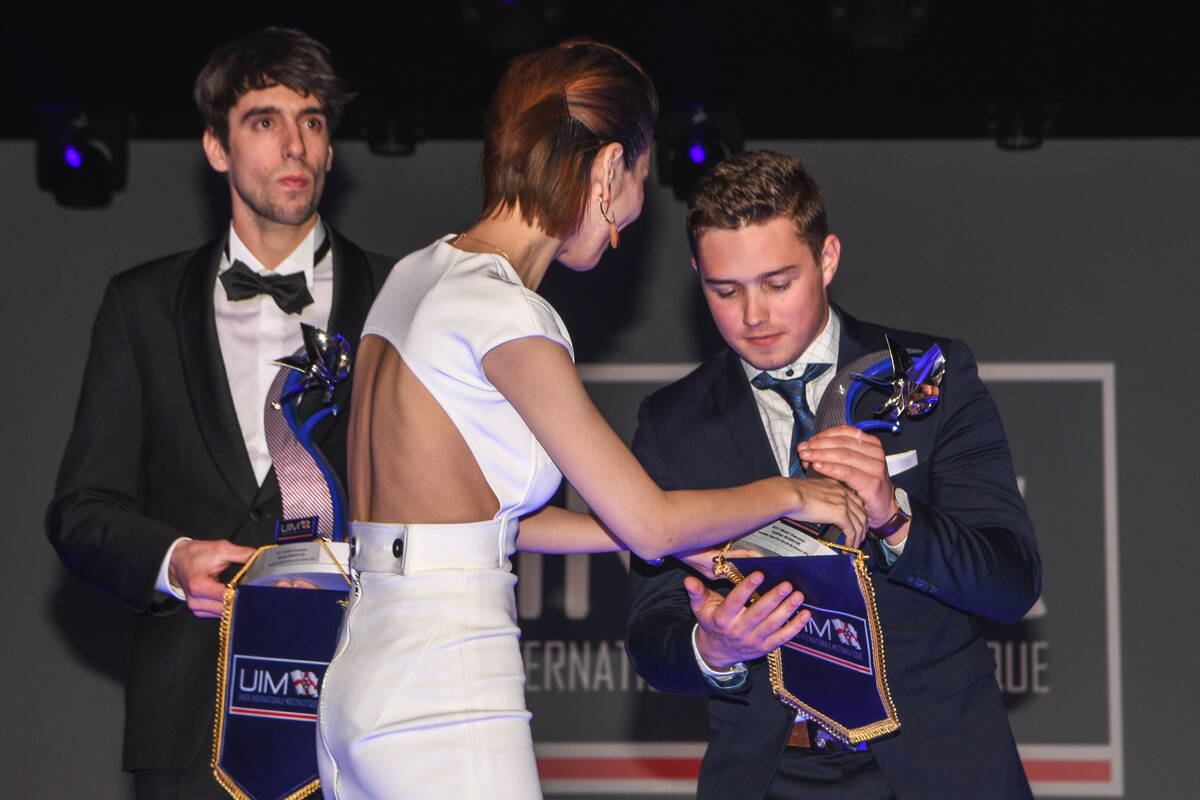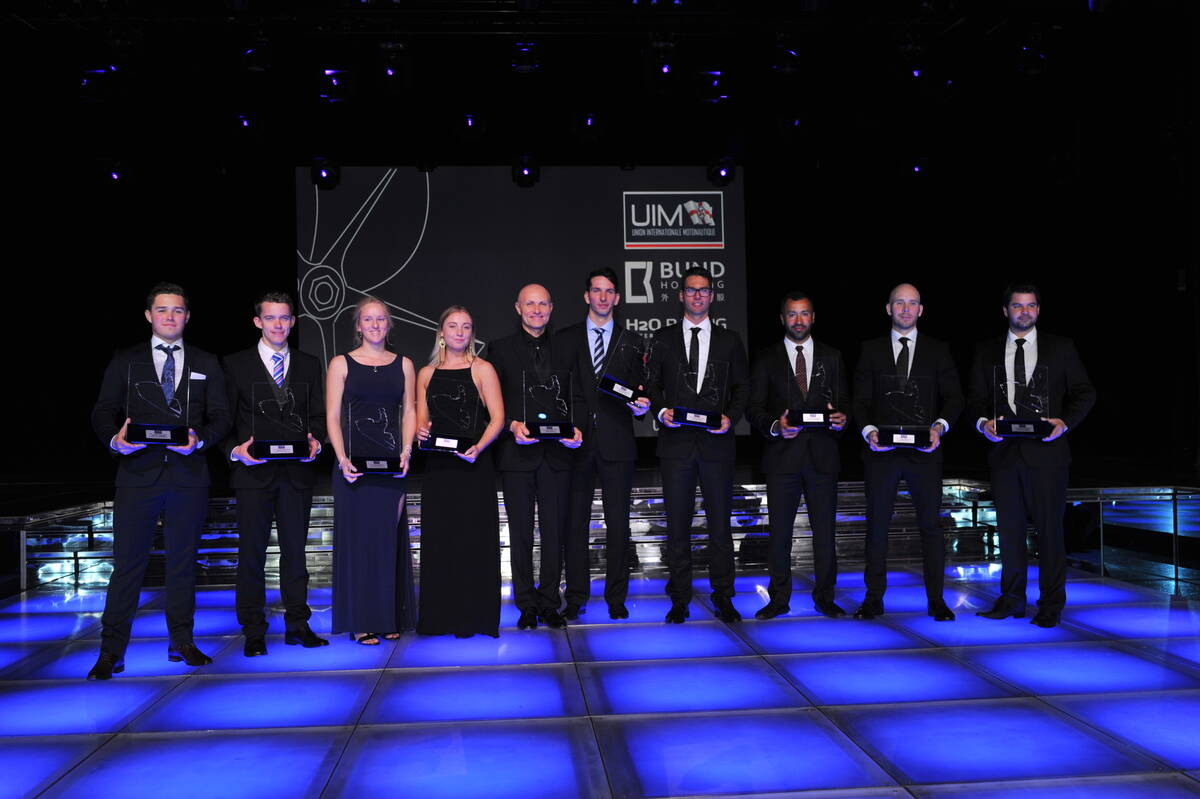 19 March 2018
AQUABIKE'S STAR RIDERS OUT IN FORCE AT UIM GALA AWARDS IN MONACO
Monday, 19 March: A large gathering of stars from the UIM-ABP Aquabike World Championship and the world's best powerboat racers saw their achievements recognised by their sporting peers at the 9th Union Internationale Motonautique (UIM) World Champions Awards Giving Gala, staged at the iconic Sporting Monte-Carlo, Monaco.
The champions of 2017 were joined by 400 special guests as VIPs from the boating industry, sport, media and business attended the annual star-studded event sponsored by BUND Holding Group -China, H2O Racing and UNICEF. "The annual UIM Awards Giving Ceremony and Gala Dinner is undoubtedly one of the biggest appointments on the international powerboat season calendar," said UIM President Dr Chiulli. "We believe in celebrating and honouring the achievements of our World Champions and we are proud to share this evening with the distinguished drivers."
In Ski Emma-Nellie Ortendahl and Jonna Borgstrom led the celebrations after capping a great 2017 for Sweden, claiming World and European titles respectively as well as locking out the top two spots in the prestigious Aquabike World Rankings, with GP1&2 World Champions Belgium's Quentin Bossche and Norway's Daniel Svae Andersson receiving their awards together and later joined by World Ranking number 1, Stian Schjetlein, four-time Runabout World Champion Yousef Al Abdulrazzaq and Freestyle's World and European Champions, Nac Florjancic and Roberto Mariani.