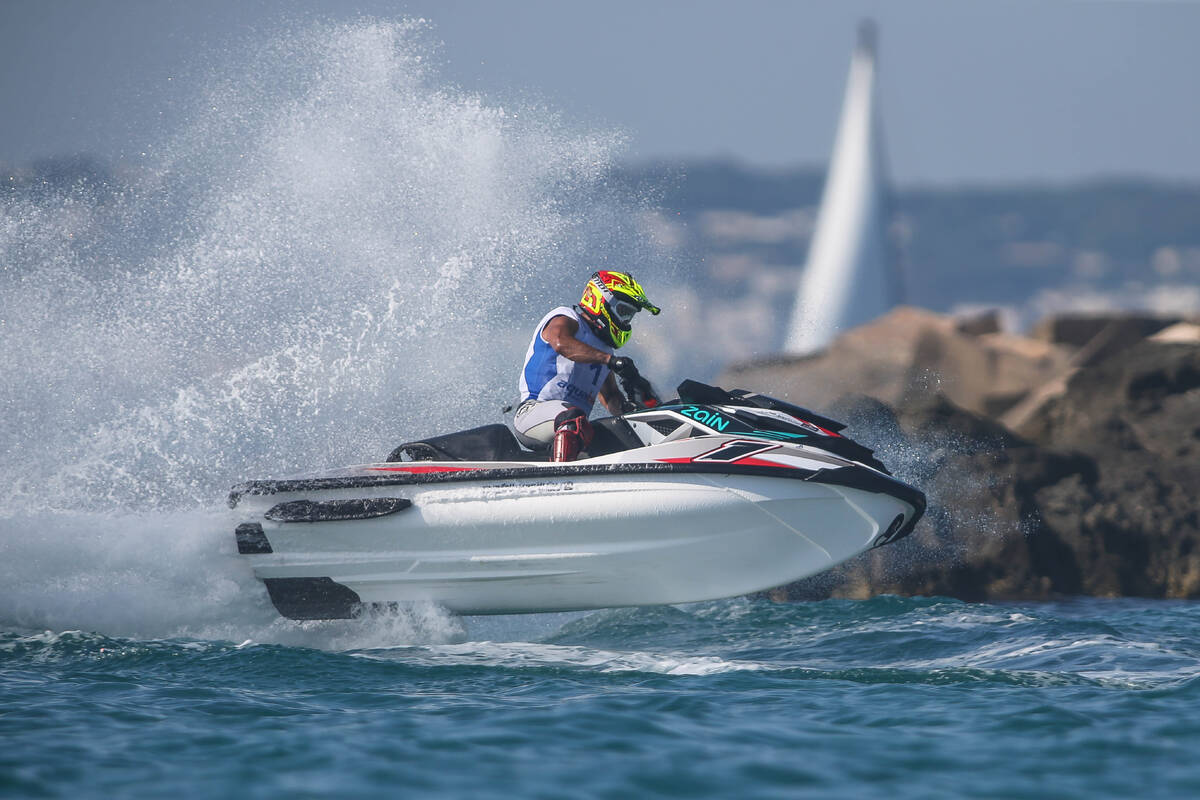 25 May 2018
CHAMPION ABDULRAZZAQ SETS THE PACE IN RUNABOUT
Friday, 25 May, GALLIPOLI (Italy): Kuwait's Yousef Al Abdulrazzaq and Denmark's Marcus Jorgensen traded places at the top of the time sheets in Runabout GP1 in today's official qualifying for Moto 1 at the UIM-ABP Aquabike Grand Prix of Italy, Abdulrazzaq sitting on top when it mattered most.
He was second quickest to Jorgensen by 0.59s in Q1 but stepped up the pace in the second 10 minute session, leading the top ten riders out in Q2 and sealing pole position on his first flying lap with a time of 1:51.35s.
Jorgensen was the last rider out on the water and went to try to snatch the pole but made a mistake on his final run and was forced to take the penalty buoy and unable to better his best time of 1:53.72s.
Britain's James Bushell fired in the third quickest time in Q2 with a 1:56.22s lap but finds himself 4.87s of the pole sitter, Jeremy Perez's time of 1:57.50s putting him fourth quickest 0.21s faster than Christophe Agostinho, with Roberto Alexander rounding out the top six with a best time of 1:58.56s.
For final classifications: