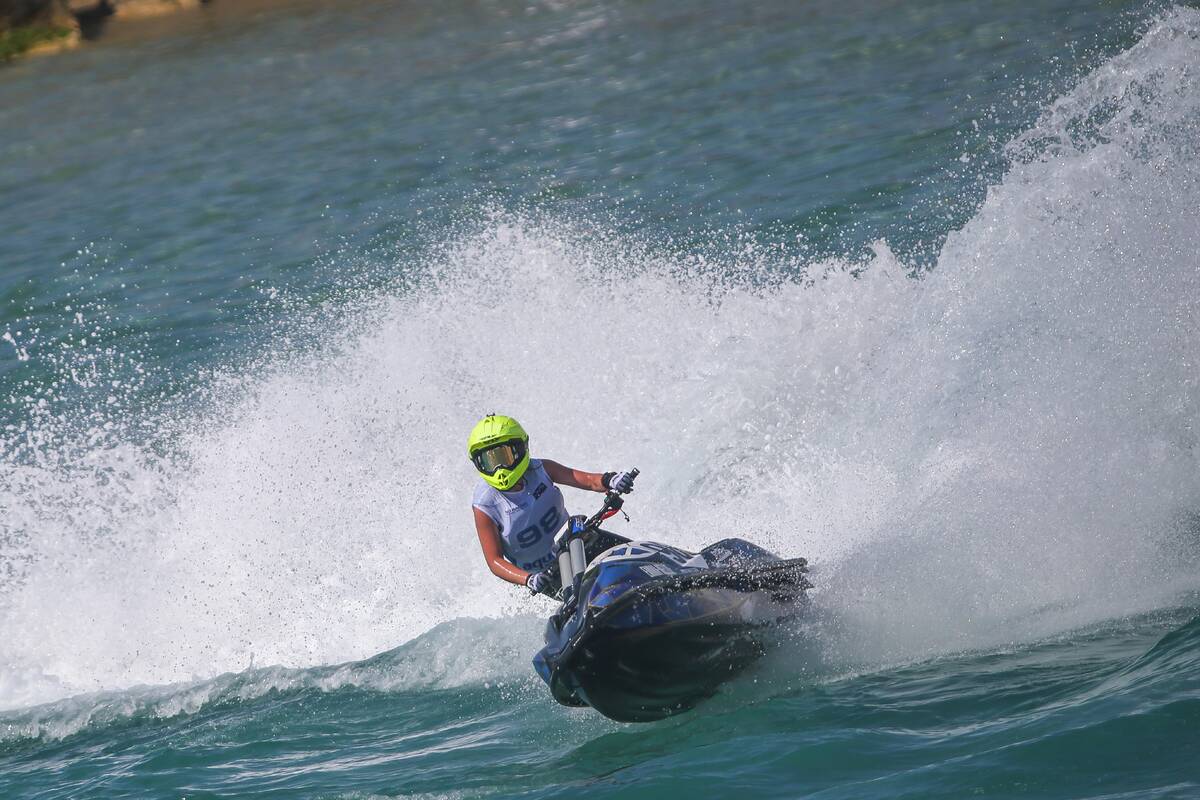 26 May 2018
EMMA-NELLIE ORTENDAHL DELIVERS A VIRTUOSO PERFORMANCE TO WIN MOTO 1
*Pole-sitter Krista Uzare takes second – Brilliant young Sophie Borgstrom in third
Saturday, 26 May, GALLIPOLI (Italy): Sweden's Emma-Nellie Ortendahl sent a clear message to her 12 rivals in the UIM-ABP Aquabike World Championship that she is the one to beat this year following her emphatic victory in the first Moto at the Grand Prix of Italy in Gallipoli. "I think I have been fooling myself because this was a very good run in difficult conditions," said Ortendahl. "These conditions suited this Ski and I felt very comfortable on it. I found a pace that suited me so it is a big move forward for me."
The defending world champion produced a flawless virtuoso performance leaving her rivals in her wake to take her 18th moto win and the chequered flag by a winning margin of 45.66s.
Latvia's Krista Uzare lost out from starting in pole dropping to third but recovered to finish in second, with young Sophie Borgstrom producing a sensational performance to take her best result on the UIM-ABP tour finishing in third to complete a Swedish one-three.
The testing conditions took their toll at the start with newcomer Jessica Chavanne dropping her bike immediately from third place off the beach with Borgstrom stunning the 13-strong field, moving from the outside of the line from 12th place to lead at the end of the start lap from of Ortendahl, Uzare and Italy's Marta Sorrentino.
Borgstrom's lead was short-lived and she was passed by Ortendahl a lap later then slipping to third when Uzare went by her on lap 3.
After hitting the front Ortendahl disappeared into the distance stretching her lead over Uzare to 17 seconds on lap 3 and was 40 seconds clear starting the penultimate lap.
Uzare finished comfortably in second to match her best result in the championship with Borgstrom coming under pressure and brilliantly holding off a strong and repeated challenge from Estonia's Katrin Nilbe, Britain's Mollie Fearn signalling her arrival on the UIM-ABP tour finishing in fifth ahead of tour newcomer from Estonia Jasmiin Ypraus.
For full classifications: