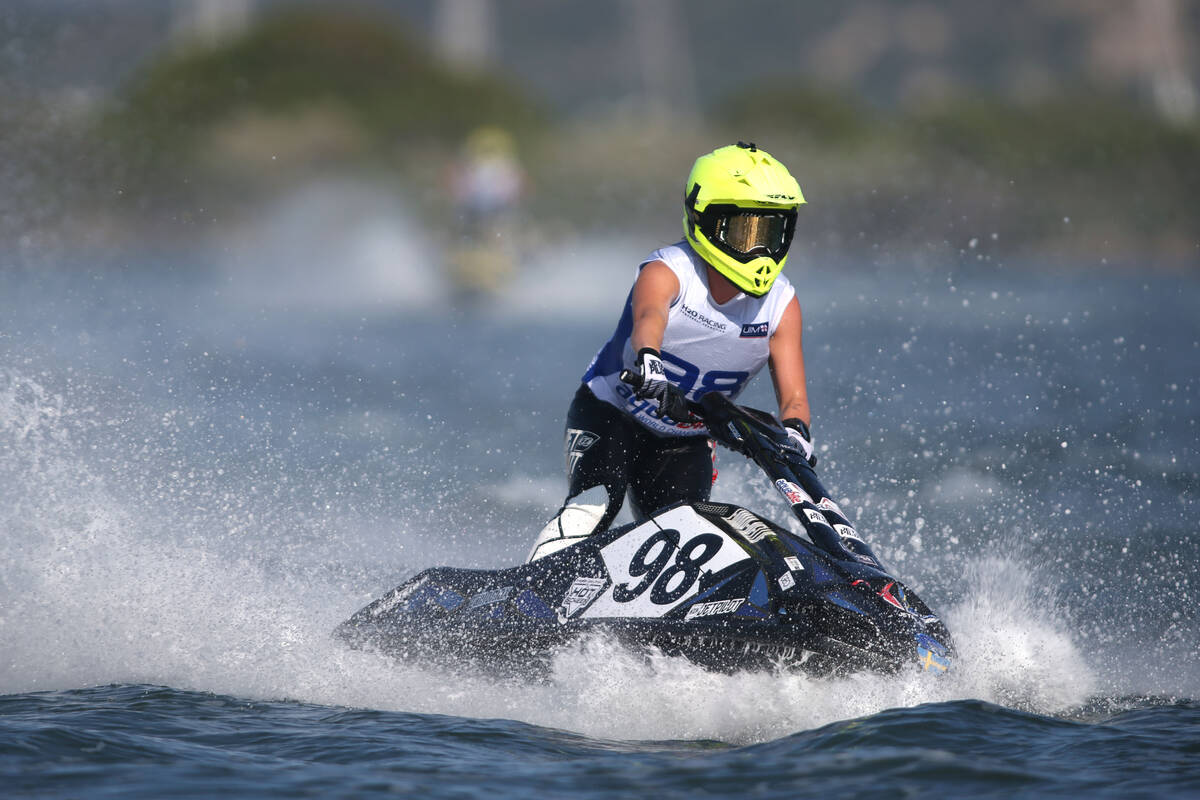 01 June 2018
EMMA-NELLIE ORTENDAHL PRODUCES SENSATIONAL LAP TO TAKE POLE POSITION IN OLBIA
Friday, 1 June, OLBIA (Sardinia, Italy): Sweden's Emma-Nellie Ortendahl produced a sensational opening lap in the all-important second 10 minute session in today's official qualifying to take pole position for Moto 1 at the UIM-ABP Aquabike Grand Prix of the Mediterranean in Olbia.
The two-time and defending Ski Ladies world champion's opening time of 1:30.17s was over five seconds quicker than her nearest rival and last weekend's pole-sitter and Grand Prix winner Krista Uzare, with Katriin Nilbe going third quickest with 1:35.88.
Uzare topped the times in Q1 with a best 1:35.30s lap and with Ortendahl managing to go only fourth quickest with 1:37.56s seemed to have the pace and be on course for her second pole of the year, but in Q2 had no answer to Ortendah's opener and was 5.65s slower.
British rider Mollie Fearn continues to impress in her rookie season on the UIM-ABP tour setting the fourth fastest time of 1:37.14s, five-tenths quicker than Jonna Borgstrom, with another newcomer Jasmiin Ypraus rounding out the top six.
For full classifications: